Some of the best summer nights are the ones when you make last minute plans to invite friends over for an impromptu barbecue. We live in a "front yard" neighborhood where kids play in the street and run from house to house – any toy that you leave in your driveway is most definitely free game for anyone to come play with (or if you are my youngest son, "borrow" for weeks at a time).
The usual summer evening scene is moms and dads with drinks in hand hanging out, kids playing whiffle ball barefoot…. and when it's time for dinner you just don't want the fun to end! For a moment you consider inviting everyone over for a barbecue, but quickly dismiss that thought because your pantry is empty. Then womp, womp, everyone goes their separate ways and the fun is over.
A few years ago one of my New Year's resolutions was to always be ready to host. Brandless is a company I recently started shopping with because they make this resolution super easy to keep. Everything on their site is just $3 and they have everything you need to host an impromptu barbecue with friends. Check out of of their all food here and tableware here and use this referral link to get $6 off your first order.
I got a huge delivery the other day with everything from compostable plates and flatware to serve wear, to organic ketchup, to olive oil and sea salt popcorn, black bean and corn salsa, cookies (these are my personal fave and seriously addicting) and more – so when that perfect night is at our fingertips, I can just throw everything out on a table and cross my fingers that someone else has hotdogs in their fridge.

Here is a spread we put together in less than 10 minutes with party ready staples I have stocked in my pantry.
Tomato Basil Hummus Chips | Stoneground Crackers | Cranberry Oat Crisps (SO good with cheese)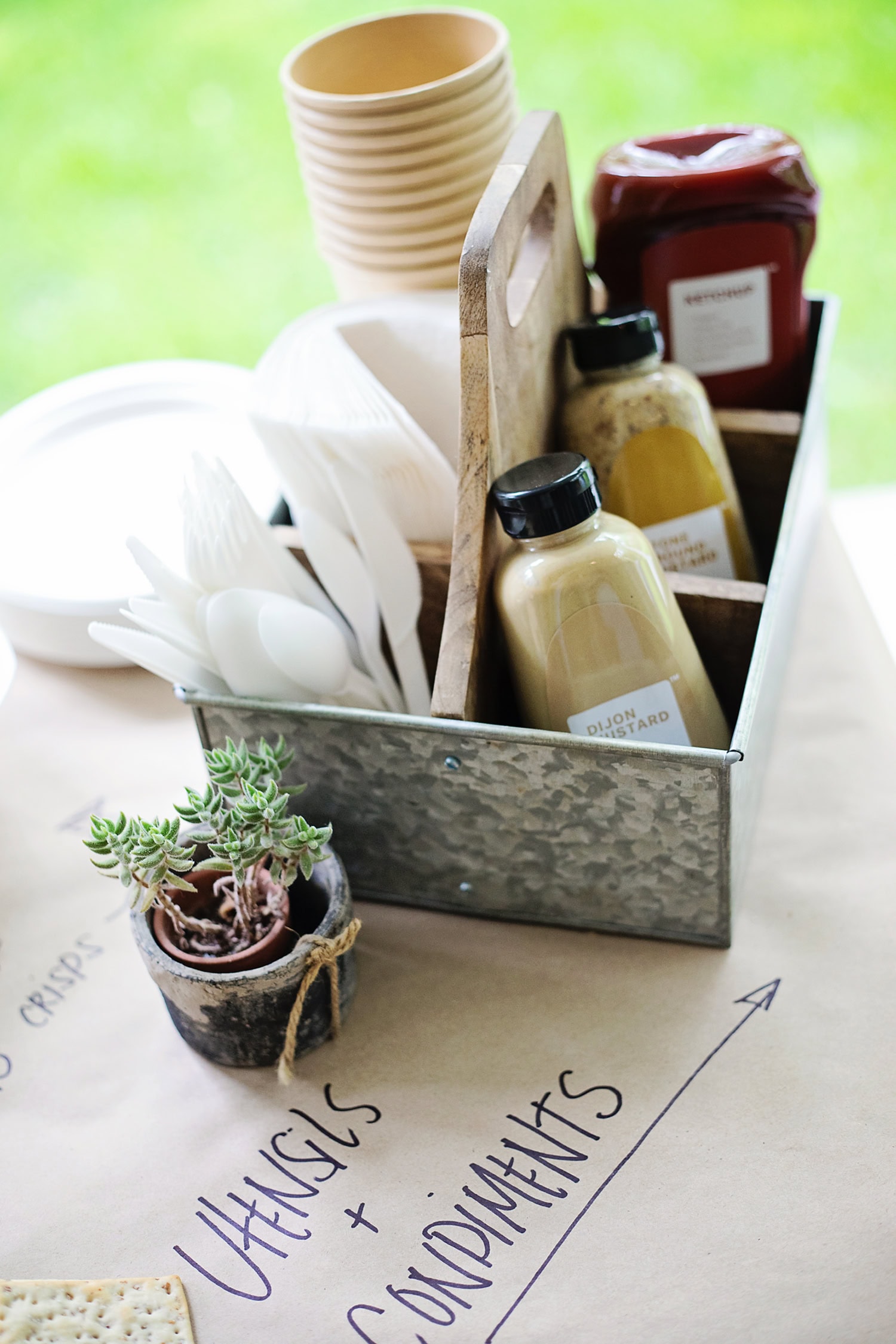 Dijon Mustard | Stone Ground Mustard | Ketchup (and yes, all of these condiments are organic!!)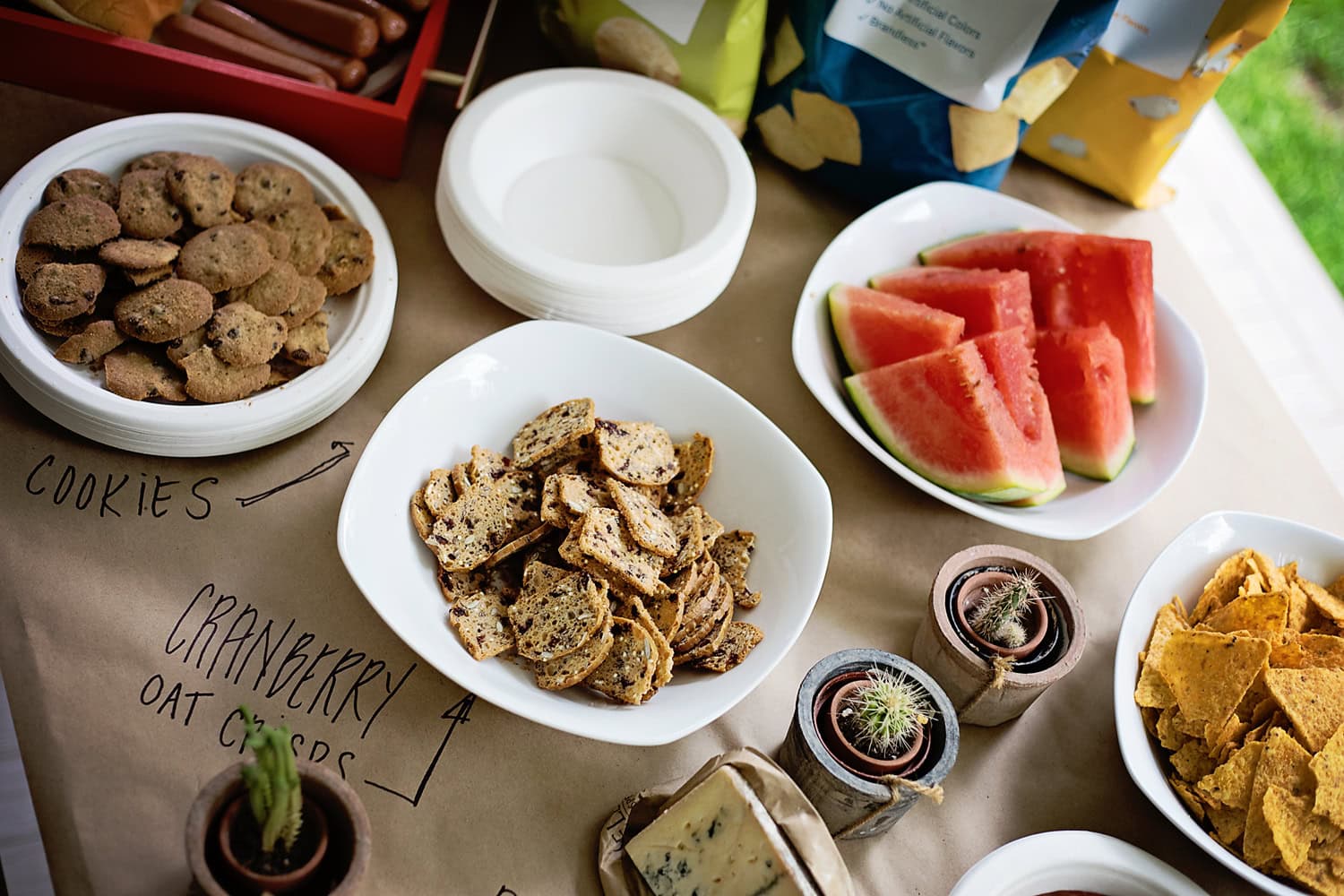 Wearing: 
If you haven't tried Brandless yet, I highly recommend. You can see my other posts about this company here and here. And make sure to take advantage of this offer for $6 off your first order after you create an account! Only applies to their first purchase. Orders must be $39 or more. 
Cheers to a safe and happy summer loaded with lots of impromptu barbecues in the company of people that make you happy. Is there anything better than that?!
Thanks to Brandless for partnering on this post.