I will always have a special spot in my heart for overalls. When I was 14, standing in the hallway after lunch at school, wearing a purple crushed velvet shirt, overalls, and clear braces (a vision, lol!), a boy came up to me and asked me to be his girlfriend. I am married to that boy today.
Fast forward 22 years, 12 years of marriage and four beautiful boys later …. can I still rock the trend that clearly stole his heart? I fully realize there are mixed feelings on overalls past a certain age, but they are such a fun summer staple that I've come up with some tips for how to rock denim overalls at any age. I think to the key to pulling them off is the accessories (think gold accents) and perhaps a darker wash. This is one instance where I would say NO to plaid/gingham and stick to super feminine tops to pair underneath. I went with a simple white tank with my go-to lacey bralette for a feminine touch.
There is no question, overalls are super fun and playful and the perfect "bop-around" summertime look. If you are newly pregnant (which I am not), they are a great piece to help hide that first trimester bump! I recommend sizing up if between for a more relaxed fit.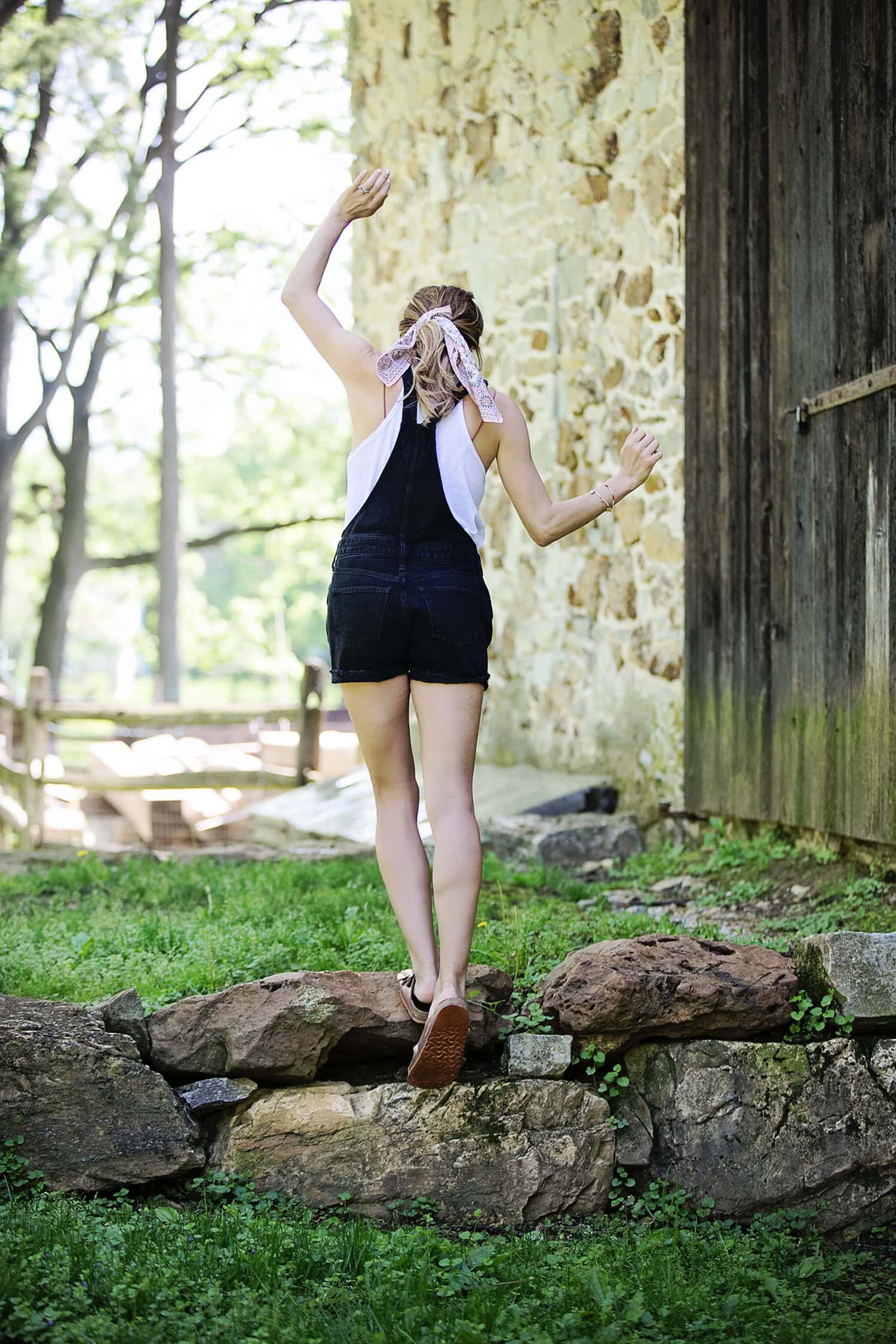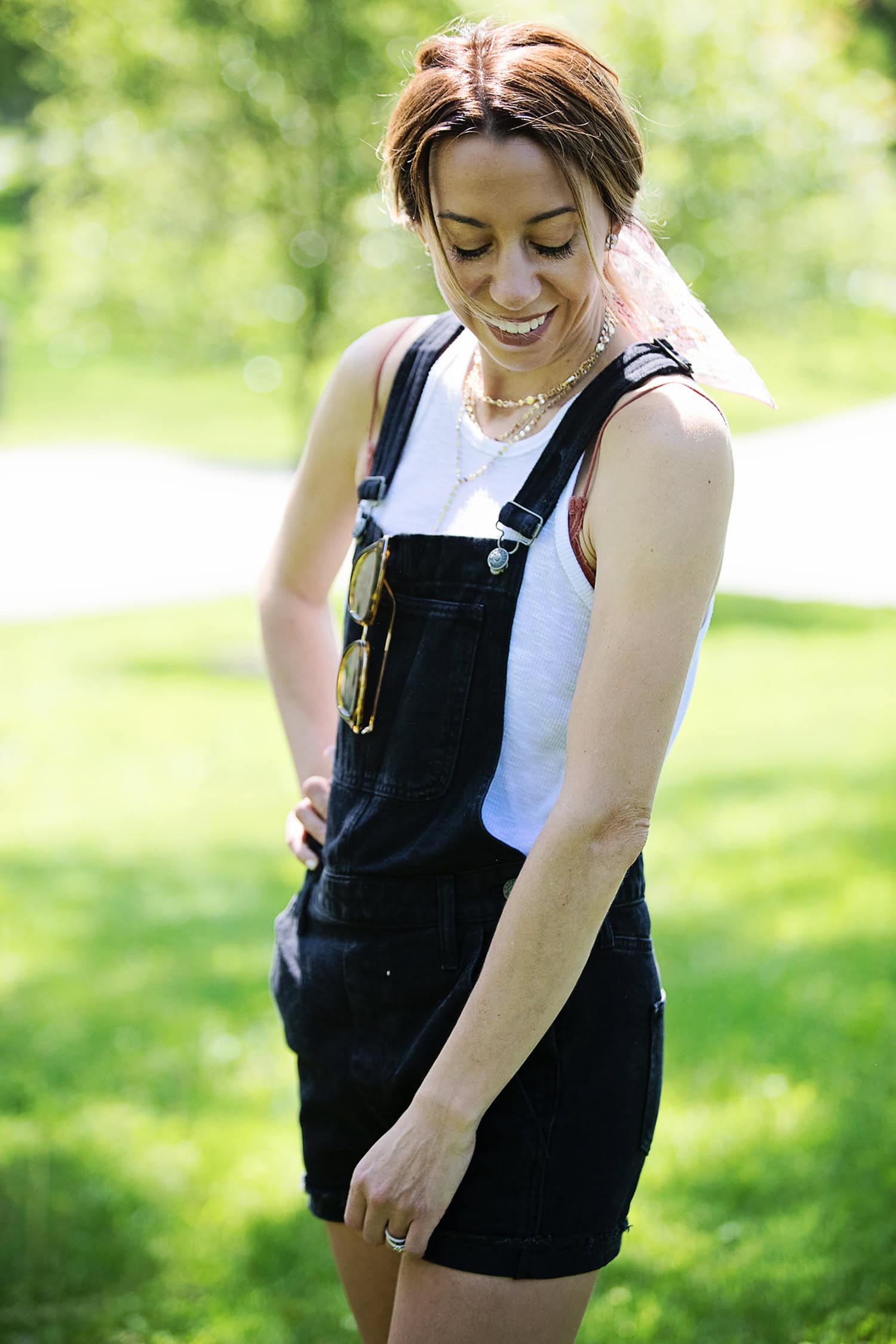 Wearing:
Overalls | Tank | Bralette | Birkenstocks | Necklace | Bracelet
Would you rock denim overalls? While you mull that over, I'm off to dig up photos from 1996.