Once you start wearing joggers, you might never go back to regular pants again! It's like someone telling you it is completely acceptable to wear your pajamas in public. Never EVER has a date night look been so comfortable since I started dabbling with dressing up these super forgiving and flattering pants. Added bonus is the elastic waist band so having dessert is not even a question.
Yes, you guessed it, one of the best selling items amongst Motherchic readers in the past few weeks has been the super popular Seaside Pant from J.Crew. Based on the number of readers that said they purchased these pants, I wanted to share two easy ways to style them. Here's how to style joggers for day and night.
How to Style Joggers for Day:
 Paired with a bright graphic tee and simple sandals, the jogger can be your go-to daytime look. Because joggers have a loose fit, I tied my shirt to give a little more shape. These pants also work great with a slim fitting tank and pendant necklace. I like to play around with pulling the elastic hem around my calf for a more playful look.
Wearing:
Tee (sold out, but I love any of these) | Joggers (wearing a 00 – I recommend sizing down) | Sandals | Sunglasses
How to Style Joggers for Night: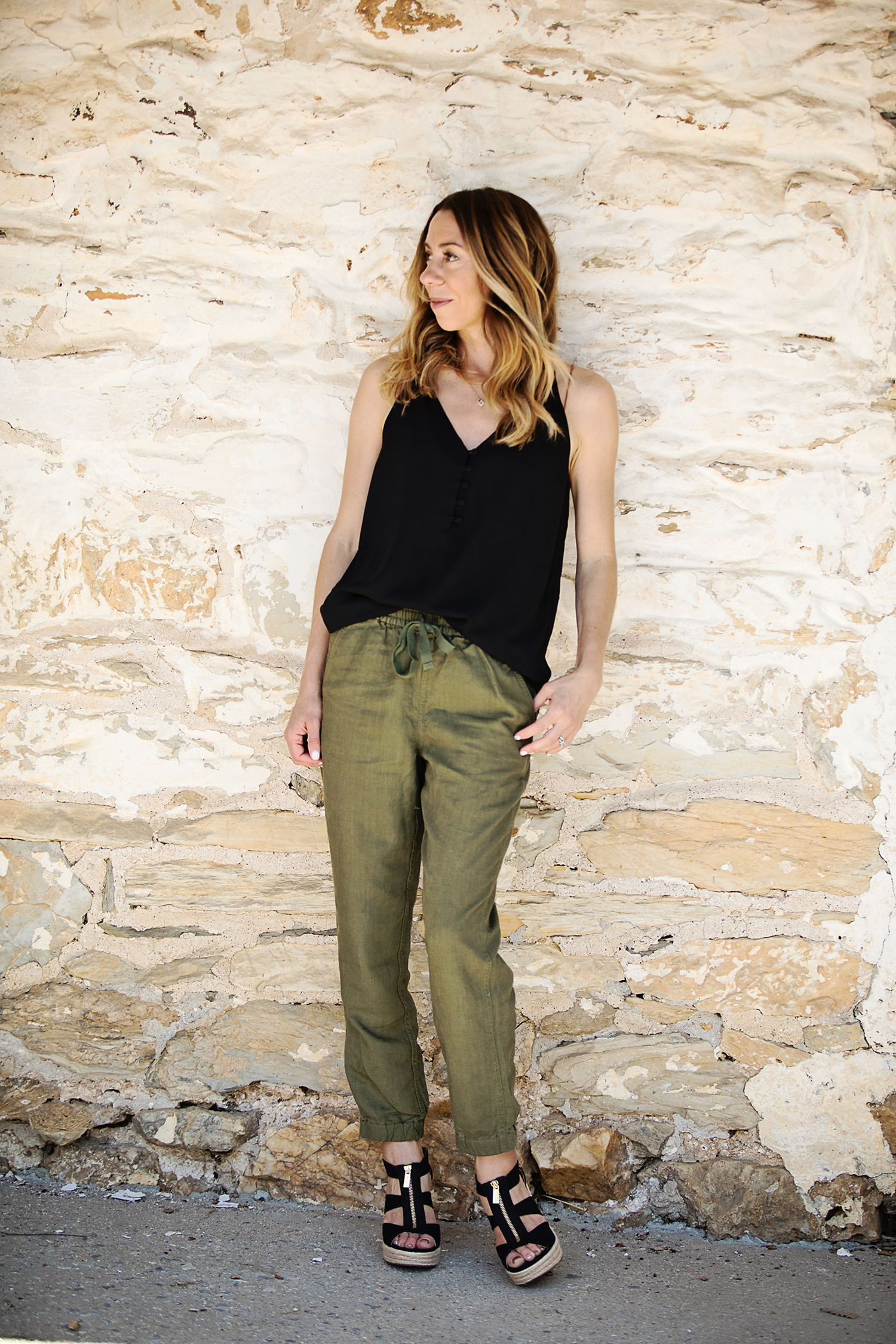 Elevate the look of these casual pants by added any shoe with a little height (yes, classic pumps look amazing with joggers) and a nice blouse or camisole to be date night ready in a pinch.
Wearing:
Camisole | Joggers (wearing a 00 – I recommend sizing down) | Espadrilles
More Joggers I Love:
A few other denim alternatives that will keep you cool this summer!