What the heck is Matcha? Why is it green? Does it even taste good? All of these questions answered! So Matcha is finely ground green tea leaves, hence the green color. And if you like the taste of grass… then this is the drink for you. All kidding aside, there are a few other ingredients I like to add to my matcha to make it more palatable (and even healthier!) Let's talk benefits… It's known to bring calmness but also boost energy (two things this mother of four needs) while also providing a rich source of antioxidants to boost brain function and even aid in weight loss! If you are trying to kick your coffee habit this is a great alternative!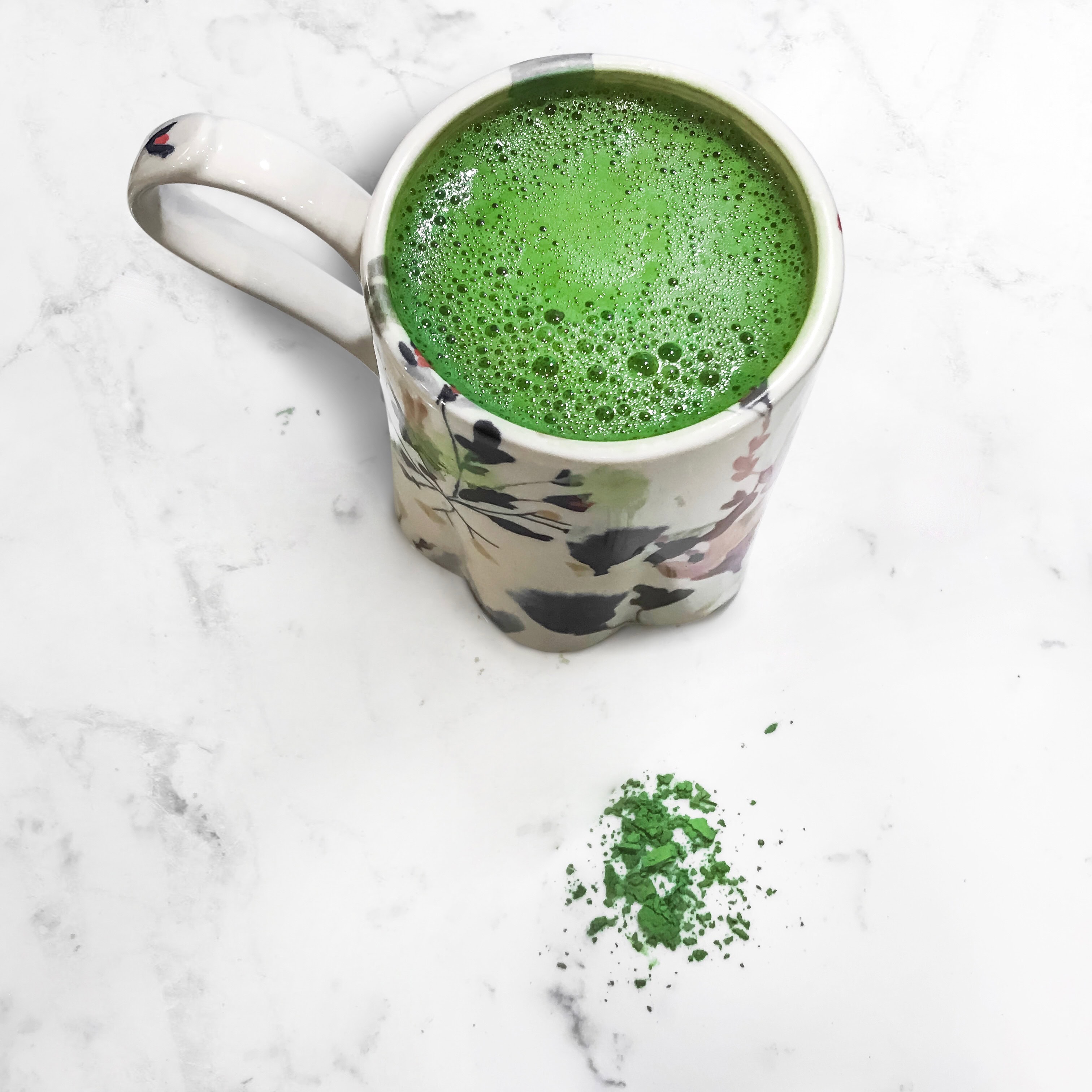 Ingredients:
1/2 teaspoon matcha
1 tablespoon coconut butter
1 scoop collagen powder
1/2 teaspoon maca (stress reducer)
1-2 cups hot water or almond milk
Optional:
½ tsp ground cinnamon
1 tsp honey (optional if you want it sweetened)
Blend and Enjoy!
Recipe and Photo c/o @wholesomeofthetime
A few other matcha products we love…