Nordstrom Anniversary Sale Public Access is here! Long time readers of this blog know that this is THE sale of the year and the best time to get a jumpstart on your fall wardrobe. Everything in the sale is brand new merchandise that hits the store at reduced prices. When the sale ends on August 5th, the prices will go up  – so yeah, it's a no brainer to take advantage of these amazing deals over the next two weeks…..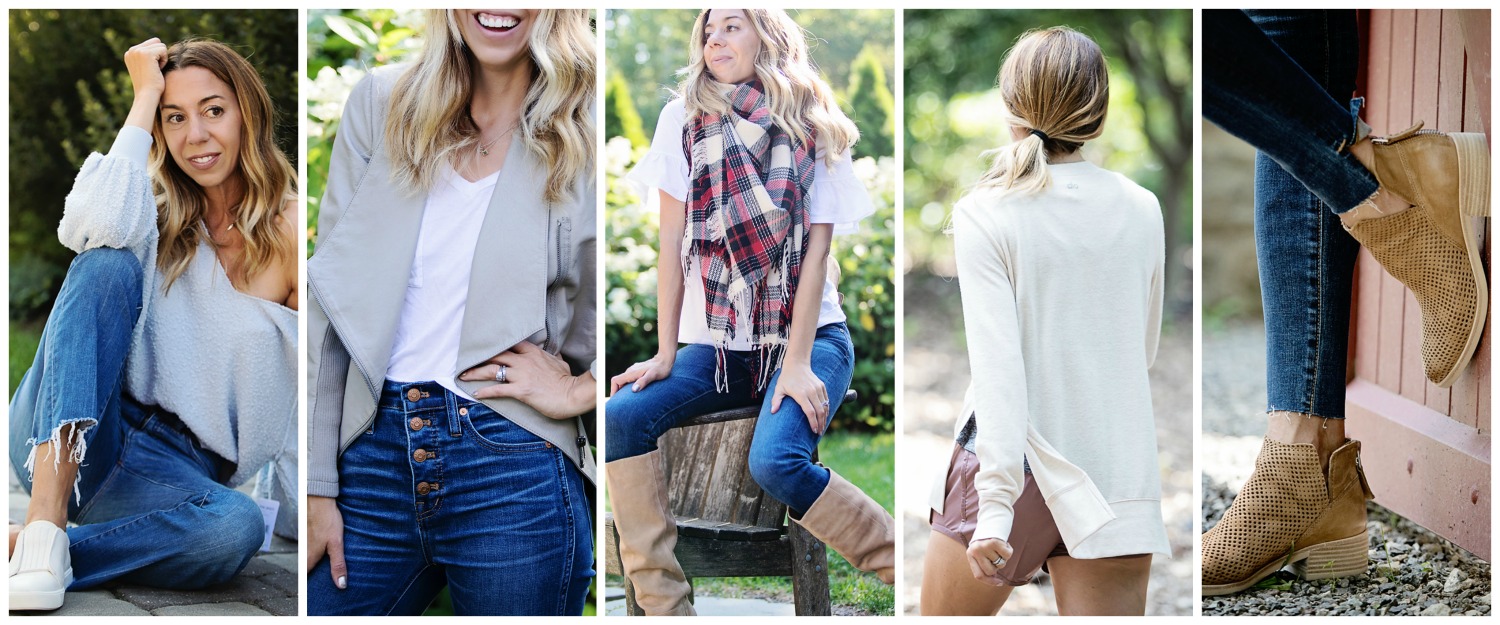 Sweater | Shoes || Jacket || Scarf | Ruffle Sleeve Tee | Boots || Pullover || Booties
Nordstrom is known for their amazing customer service and they truly pull out all the stops during Anniversary Sale time. As always, I love buying online and picking up in store, but did you know they also offer same day delivery for $15 for customers within 10km of a store? When I do go into the store I always love seeing what the personal stylists are loving – yes I realize this is my job, but it's always fun to find things I may have missed. Huge shout out to Barb, personalize stylist at the Nordstrom in King of Prussia, for helping discover some amazing deals at the beginning of Early Access.
Because this legendary sale is so massive, I have broken down my top picks into categories with sizing notes on pieces that I have first hand experience with wearing. If you have a question about fit or size, please leave a comment and I'm happy to help you out! But first, what are my favorite purchases, you ask? Here you go!
Ten Things I Bought and LOVE from the Nordstrom Anniversary Sale….
An amazing pair of splurge-worthy classic denim (and also this save pair)
Ok and because I am a denim junkie I also bought these because the wash and hems are AMAZING.
Crossing my fingers that these booties are in stock in all of your sizes because you will live in them all fall/winter season. The top flaps down (see photo in shoe section below). And I love these perforated booties equally as much!
Statement flats. Done. Add these outfit makers to your cart.
Everyone needs a great cardigan. I bought this cashmere one because it's timeless. Here is a less expensive version.
Every year during the sale I buy a Rails button down because they are so well made and buttery soft. Size up (I have a small). A great save version is this one.
These leggings make me excited to work out. The end.
Now is the time to get the best bra ever (IMO!)
These turquoise earrings are en route to my house.
You won't regret this not-so-basic thermal.
Best Denim
Wearing:
Jeans (I would size down if between) | Tee (true to size) | Sneaks (true to size) | Hat
Shop my favorite denim here:
Best Cardigans
Wearing:
Shop my favorite cardigans here:
Best Sweaters/Pullovers
Wearing:
Sweater (meant to be slouchy – I bought my normal size of XS) | Jeans (size down if between)
Shop my favorite sweaters here:
Best Boots and Booties
Wearing:
Booties (I bought regular size but don't wear socks. Many people are saying to go up half a size) | Tall Boots (these are true to size and a pull on boot without zippers)
Shop my favorite boots and booties here:
Best Sneakers and Flats
Wearing:
Sweater (true to size, meant to be slouchy. Wearing XS) | Jeans (size down) | Sneakers (I found these to be true to size – come in 3 colors,)
Shop my favorite sneakers and flats here:
Best Dress Shoes:
Wearing:
Sling Back Heels (true to size and the perfect height. The sling back strap is elastic and super thick for an ultra comfortable fit. These come in a few colors)
Shop my favorite dress shoes here:
Best Tops: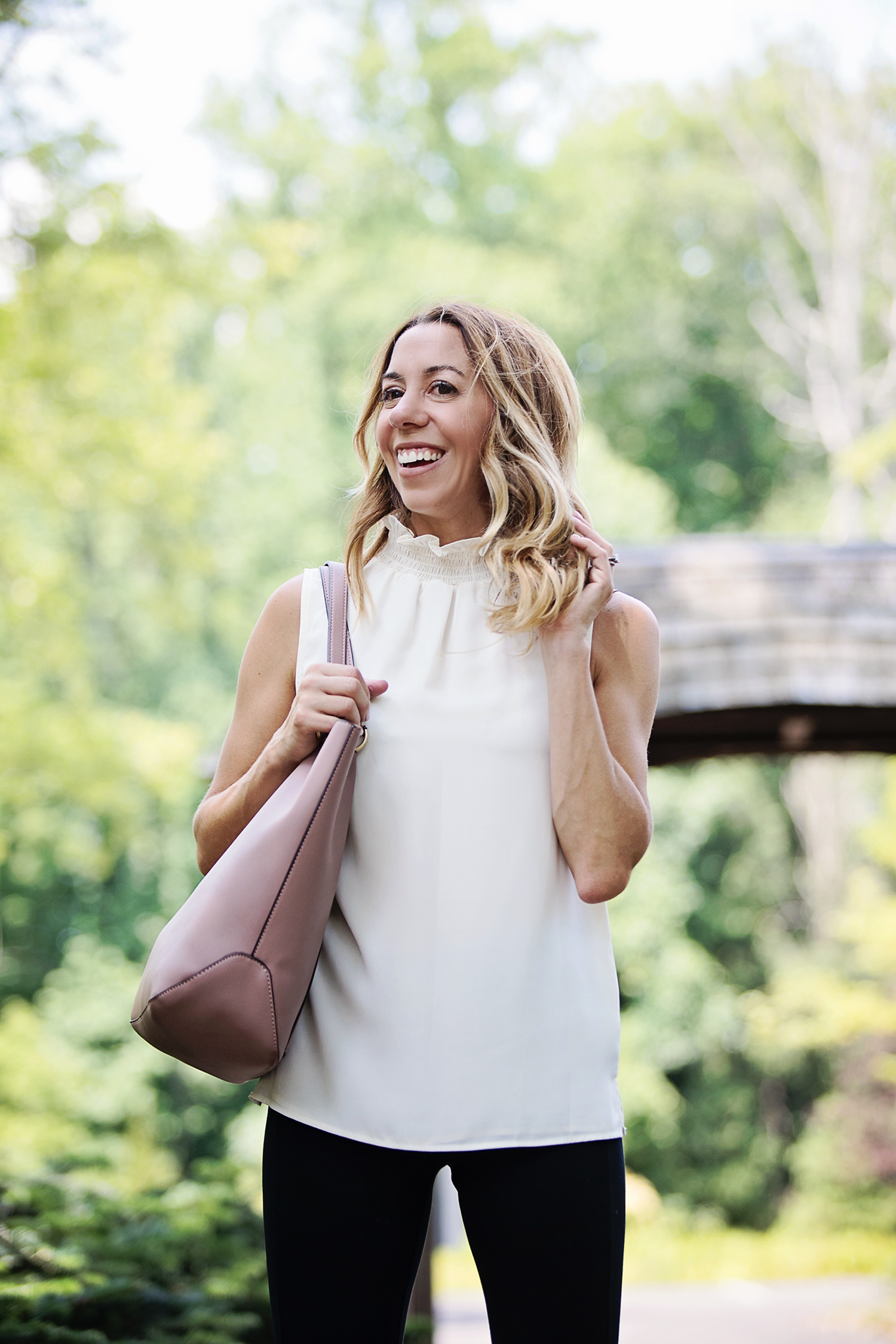 Wearing:
Ruffle Tank (true to size, wearing XS, the ultimate work to weekend tank) | Pants (great classic black crop, true to size) | Bag (such a great deal under $45)

Shop my favorite tops here: 
The Best Activewear:
Wearing:
Top (true to size, wearing XS) | Leggings (true to size, wearing XS)
Shop my favorite activewear here: 
Best Accessories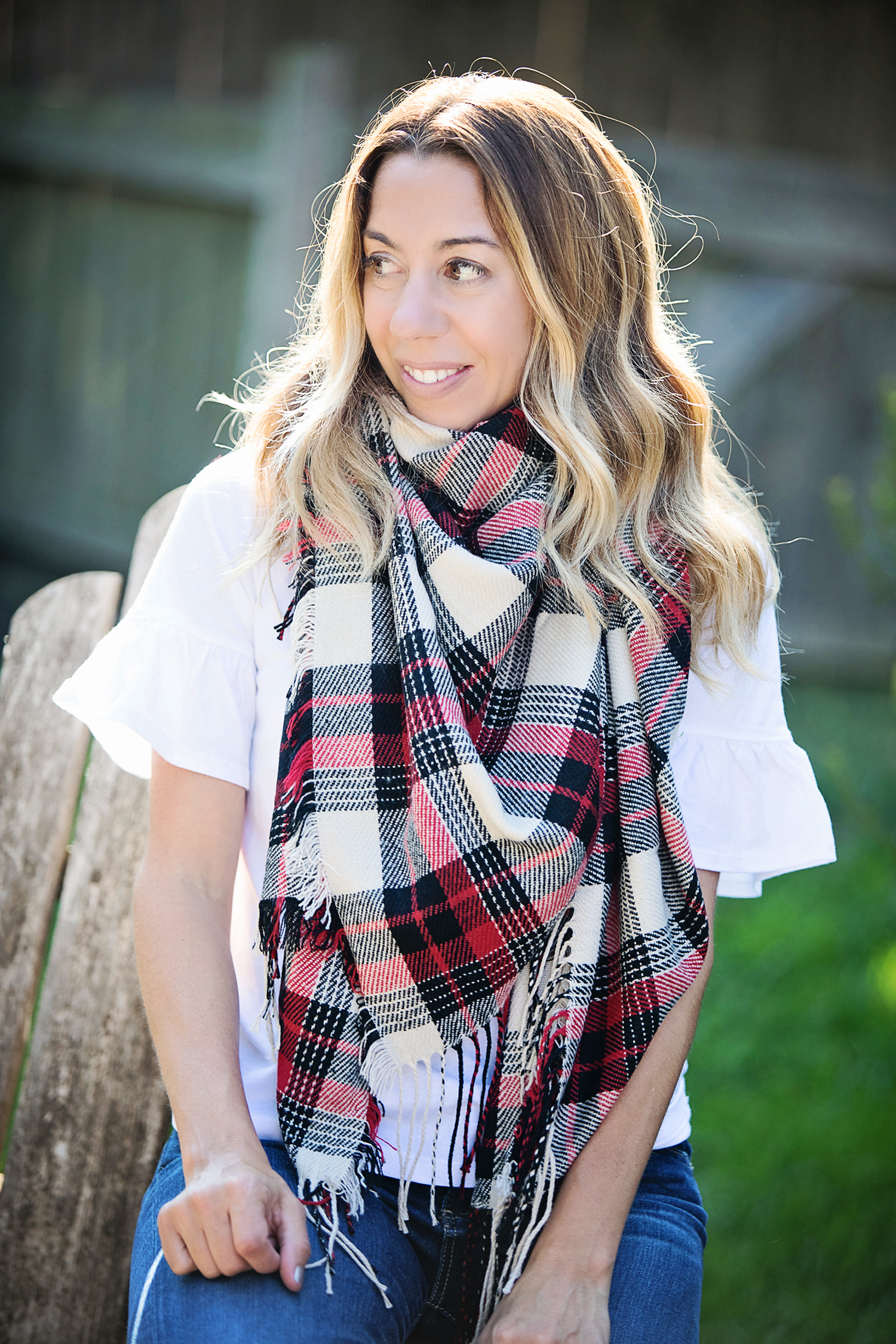 Wearing:
Shop my favorite accessories here:
And don't forget the jewelry!
Best Bags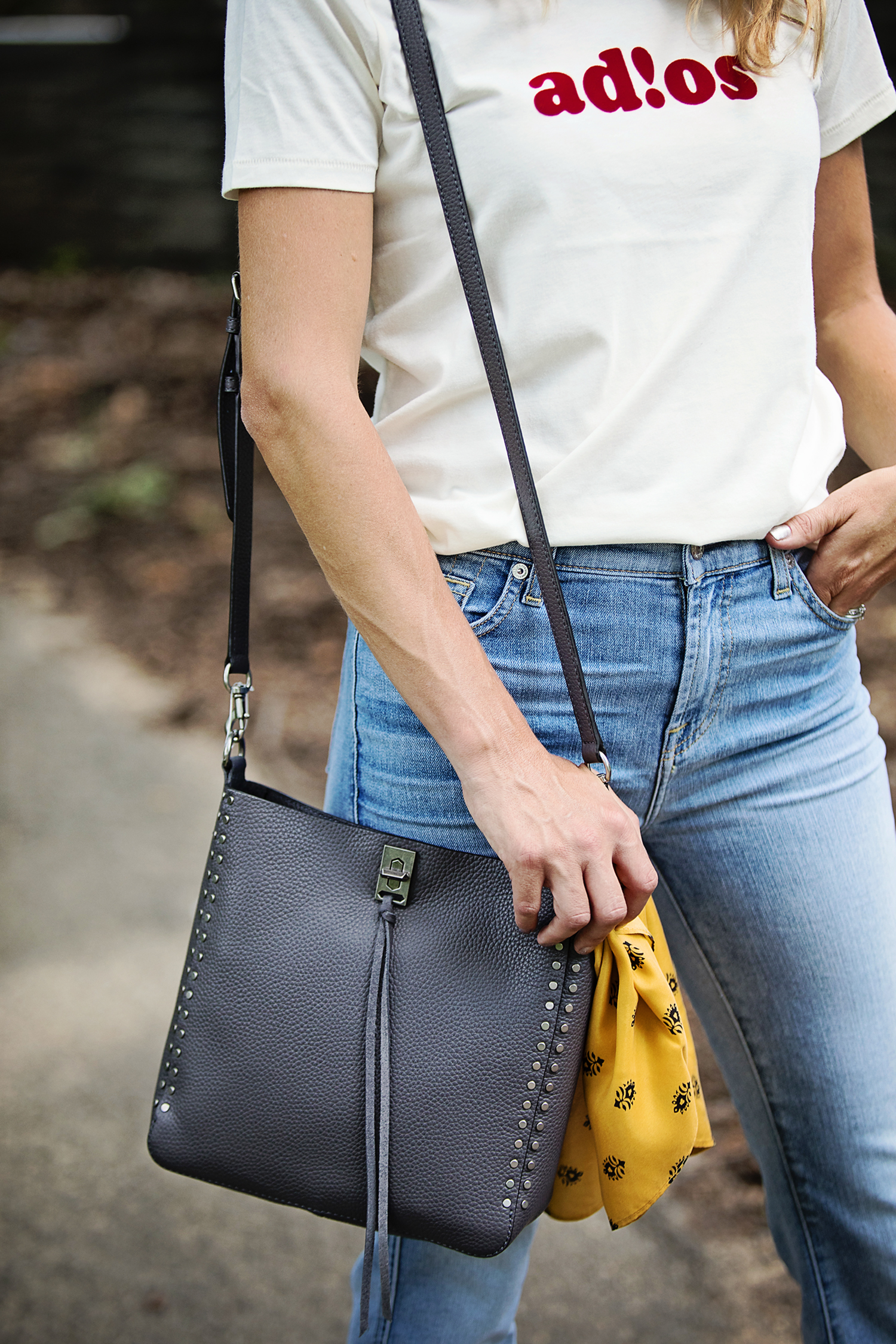 Wearing: 
Tee (true to size) | Jeans (I am wearing a 24 in these, so I would size down) | Bag | Scarf
Shop more of my favorite bags here:
Best Jackets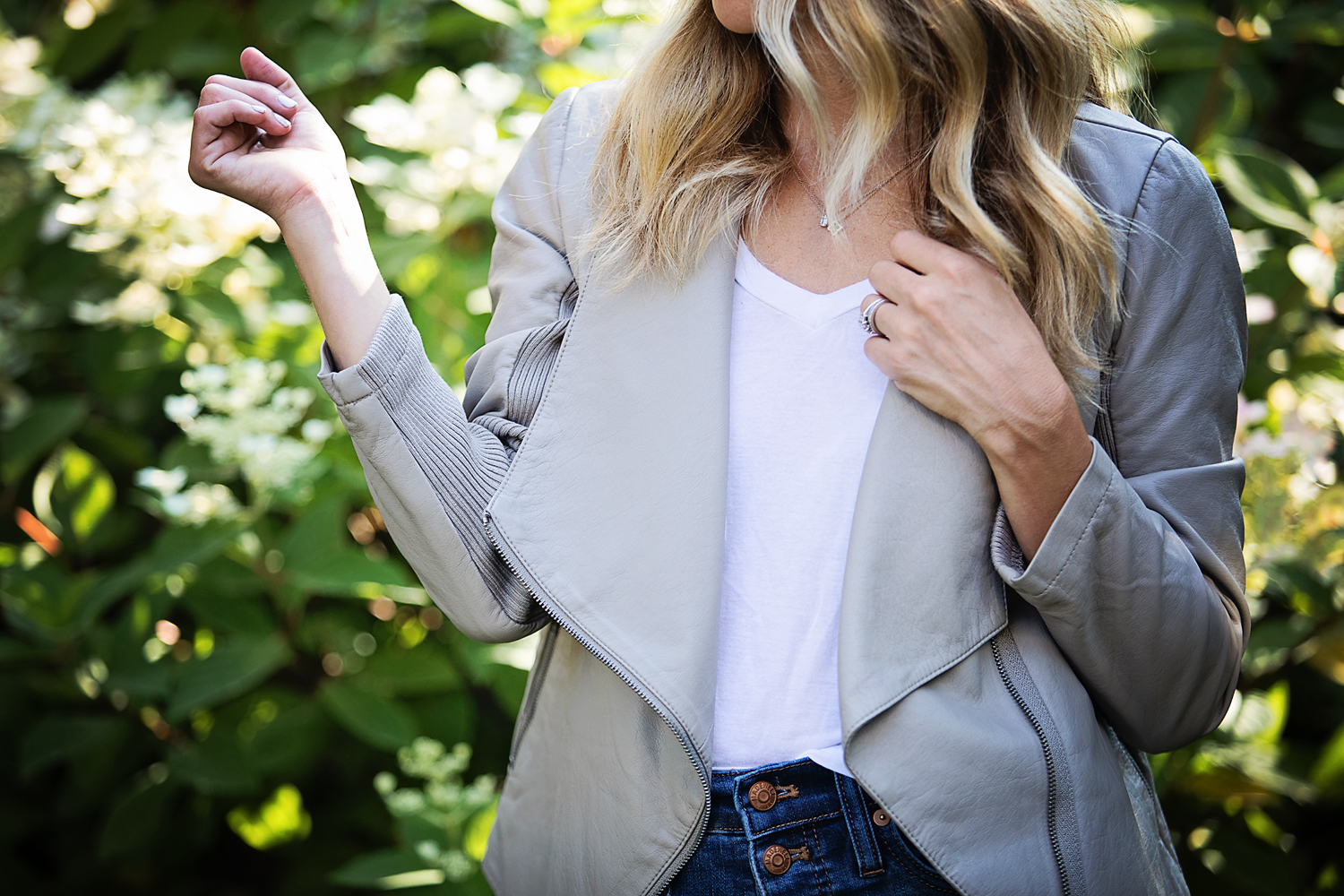 Wearing: 
Jacket (true to size, wearing XS)
Shop my favorite jackets here: 
Best Beauty:
Best Home
And if you are STILL with me, you can bet I have full posts on what to buy your kids and your guy too!
That's all I've got. Shop your little hearts out!
Thank you to Nordstrom and ShopStyle for partnering on this post.