Don't stop believin'. A little bit louder now. I've got all my sisters with me. Good times never seemed so good.
Not only are these a few affirmations I tell myself while cutting a rug on the dance floor (this mom has MOVES), but they are (obviously) lyrics from some of the most popular songs played at weddings. But you know what really gets me? Having to sit a few rounds out while I rest my blistering feet from twirling around in my high heels (no one puts this mother in a corner).
So I thought to myself, why not wear *gasp* flats to the next wedding I have? I won't have to worry about potentially spraining my ankle when my heel gets stuck between outside bricks (you know you've been there), and I can dance all night with my shoes on.
I'm coming to your rescue and debunking the myth that flats can only be worn casually. The key here is to find a flat, whether it's closed or open-toe/sandal, that has a dressy element to it — a bejeweled embellishment, some fringe, metallic fabric, pointy toe.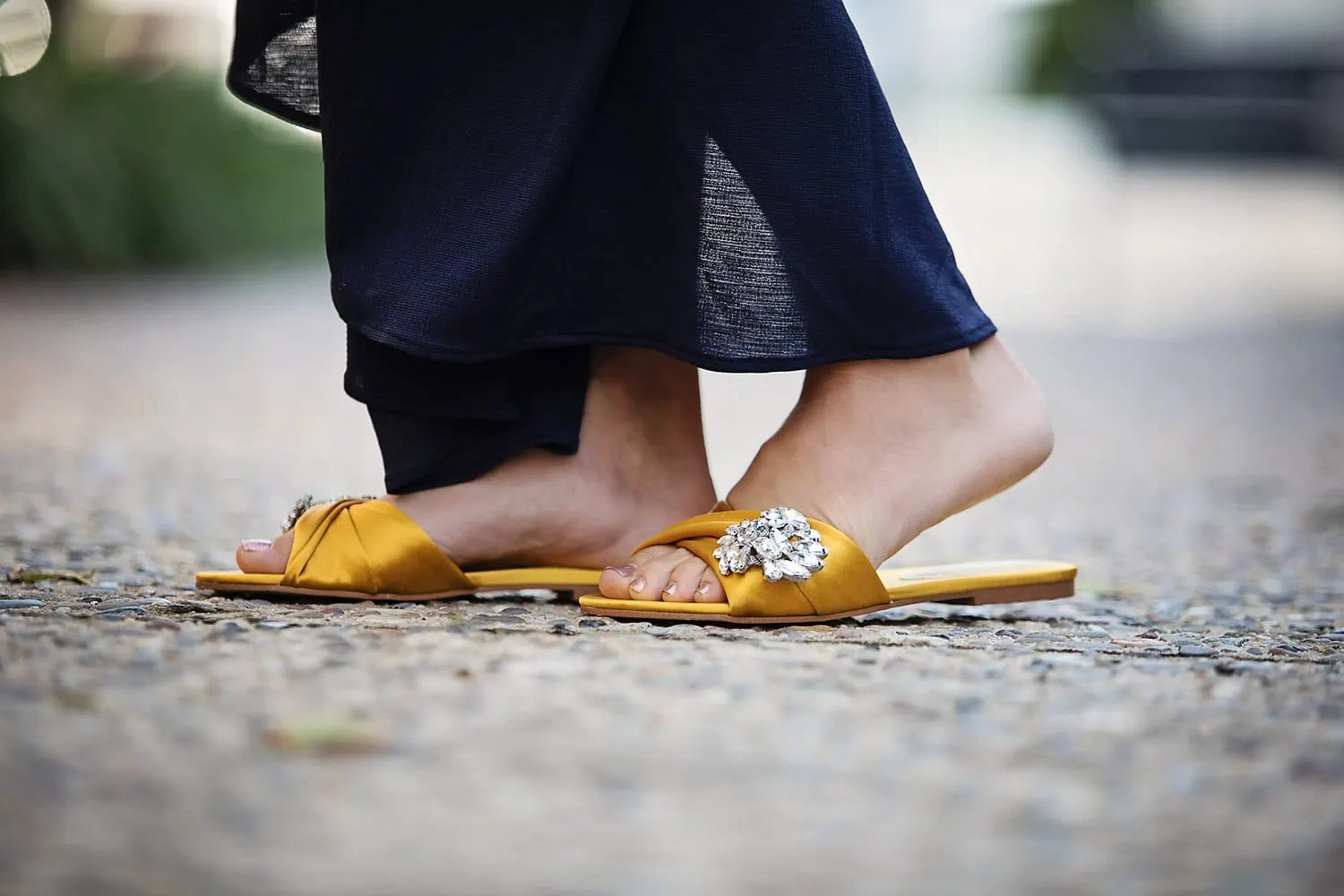 The look I styled below is a gorgeous (and super flattering) dress by Rachel Roy from Macy's. This  is super chic and I love the small cut out details in the sides. And yes, there is a built in shelf bra – although would recommend wearing a strapless for more support.  – I went with a navy/gold color combination allowing the shoes to be the show stoppers. See below for more "dressed up " flats inspiration, most of which are on sale at the Macy's Markdown Event – use code BIG for 20% off 1,000s of items!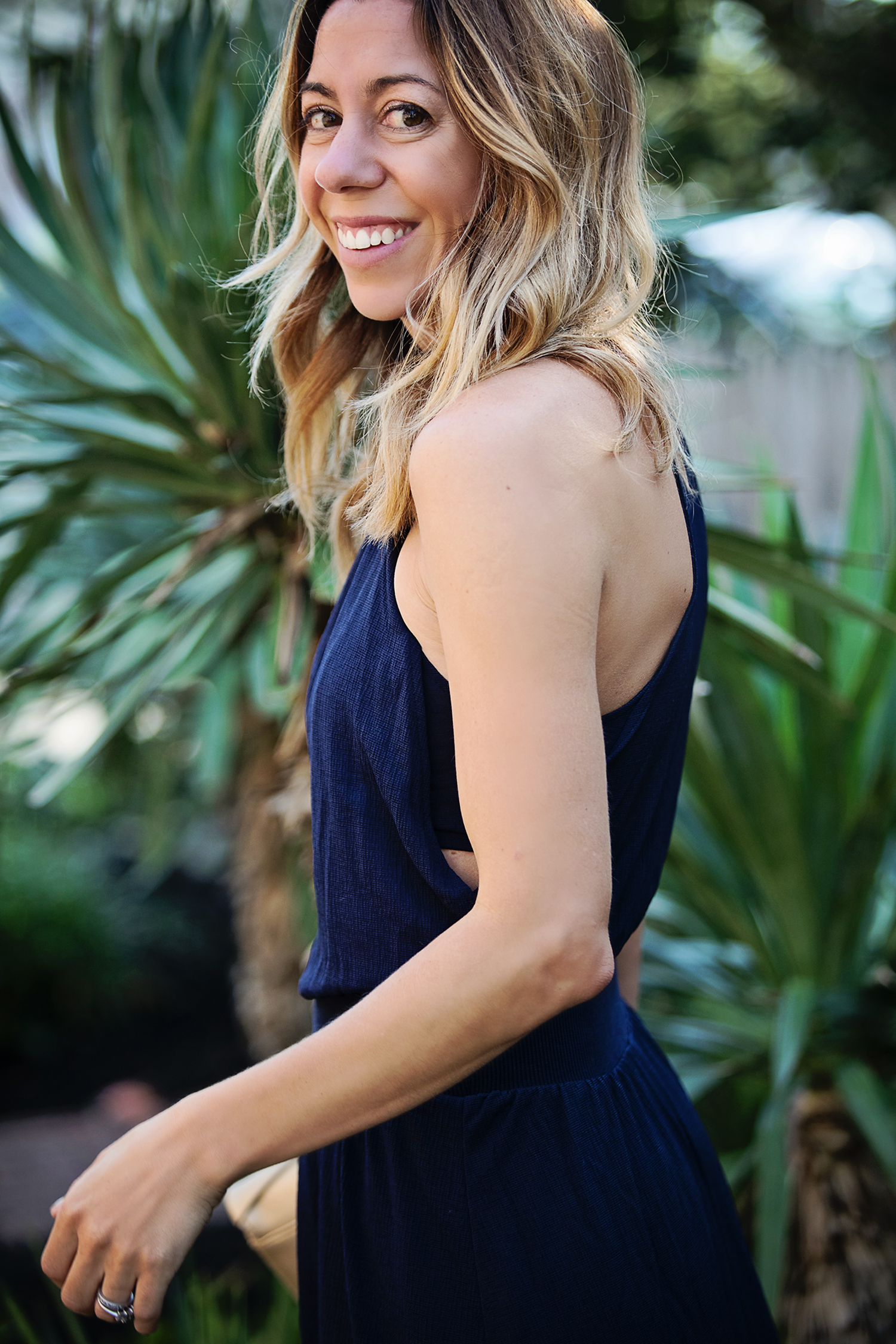 Wearing: 
Get the Look With More Ideas Below…
Printed Maxi | Embellished Flats  | Perforated Clutch
Blue Dress | Silver Sandals | Double Ring Bag
Navy Asymmetric Dress | Gold Flats | Box Clutch
More Favorite Dress Flats Below
Thank you to Macy's and ShopStyle for partnering on this post