Dress (similar on sale here)| Sandals
Let's talk about this insane humidity for a minute (east coast friends, you know exactly what I'm talking about). I might as well not shower because every time I walk outside I am hit with extreme heat & sweat. Then cue the frigid air conditioning in every restaurant, store & house, and I am wishing I wore jeans and a sweater.
My solution? The maxi dress. I love a nice, flowy maxi dress for the summer like this one here, that way it's breathable enough for when I'm outside but covers my legs indoors. It's also an easy "throw on & go" kind of outfit, especially when you're, let's say, running late to drop your kids off (guilty) but need to go run errands after. Slide into a pair of your favorite sandals and you look put together with minimal effort. Winning.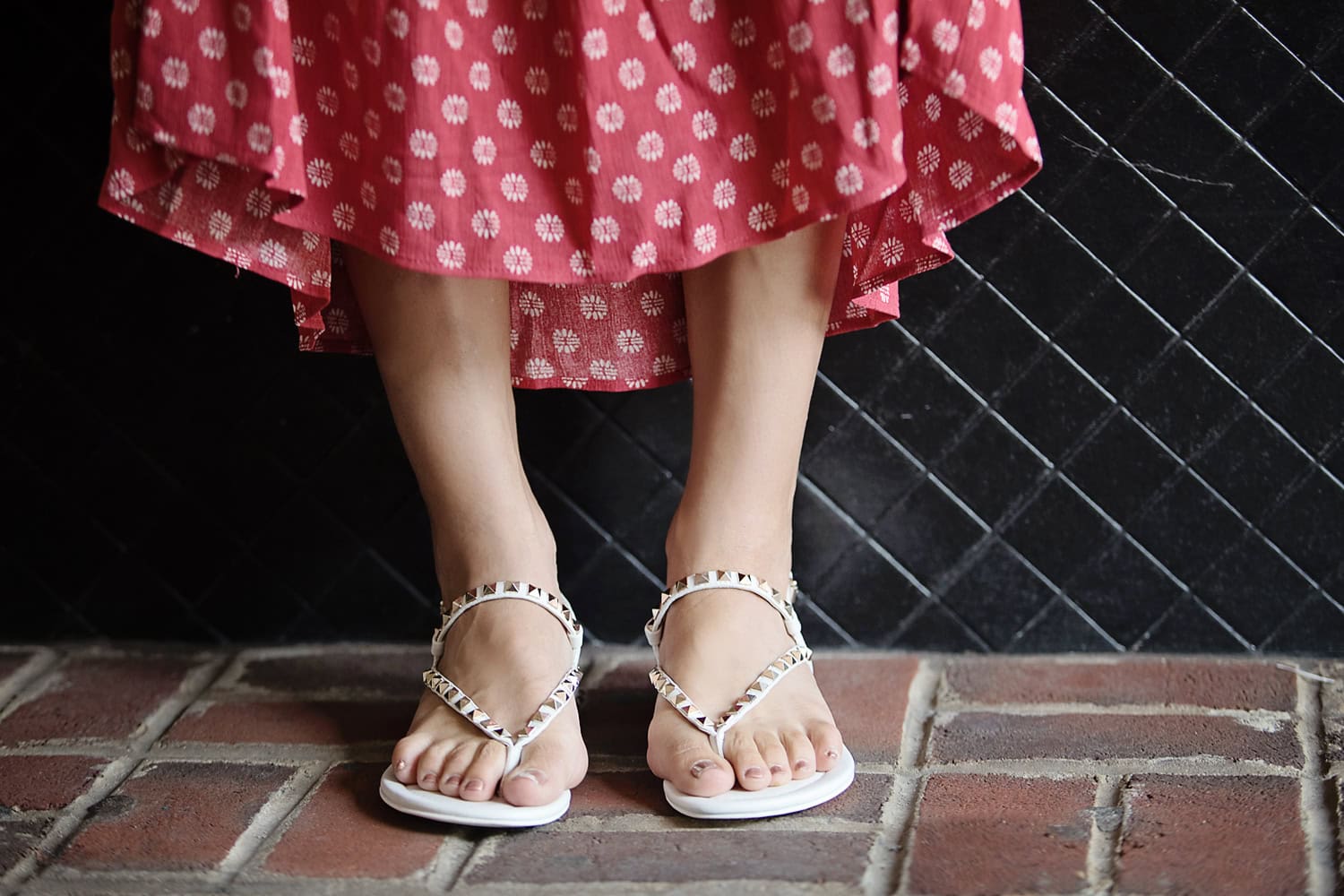 Shop more of my favorite summer maxi dresses here…