In a little less than three weeks, my kids are going back to school. Yes, I am welcoming, okay scratch that, giving a running, jumping double leg hug, to our little friend called "structure". Hands down one of the best things about "back to school" time is the predictability of our days. But even with a set school schedule which makes my balancing act a million times easier, I am going to have 3 of my four kids on a total of six different sports teams for the fall season.
Yeah.
Try to organize a carpool for that.
With soccer, fall baseball, and flag football on the docket, the least we can do is be prepared with our favorite gear. Ok let's be honest, my kids go to school in Under Armour, they play sports in Under Armour, and they shower, brush their teeth, and you guessed it, change into new Under Armour. So when Under Armour reached out and asked me to take a look at their Back-to-School section, it was honestly already done.
**Under Armour is giving Motherchic readers FREE SHIPPING (no minimum) with code: UACHIC from 8/15/2018 – 12/31/2018. Valid on US & CA sites**
Left outfit: Baller Tee | Shorts | Sneakers
Right outfit: Seamless Tee | Shorts | Sneakers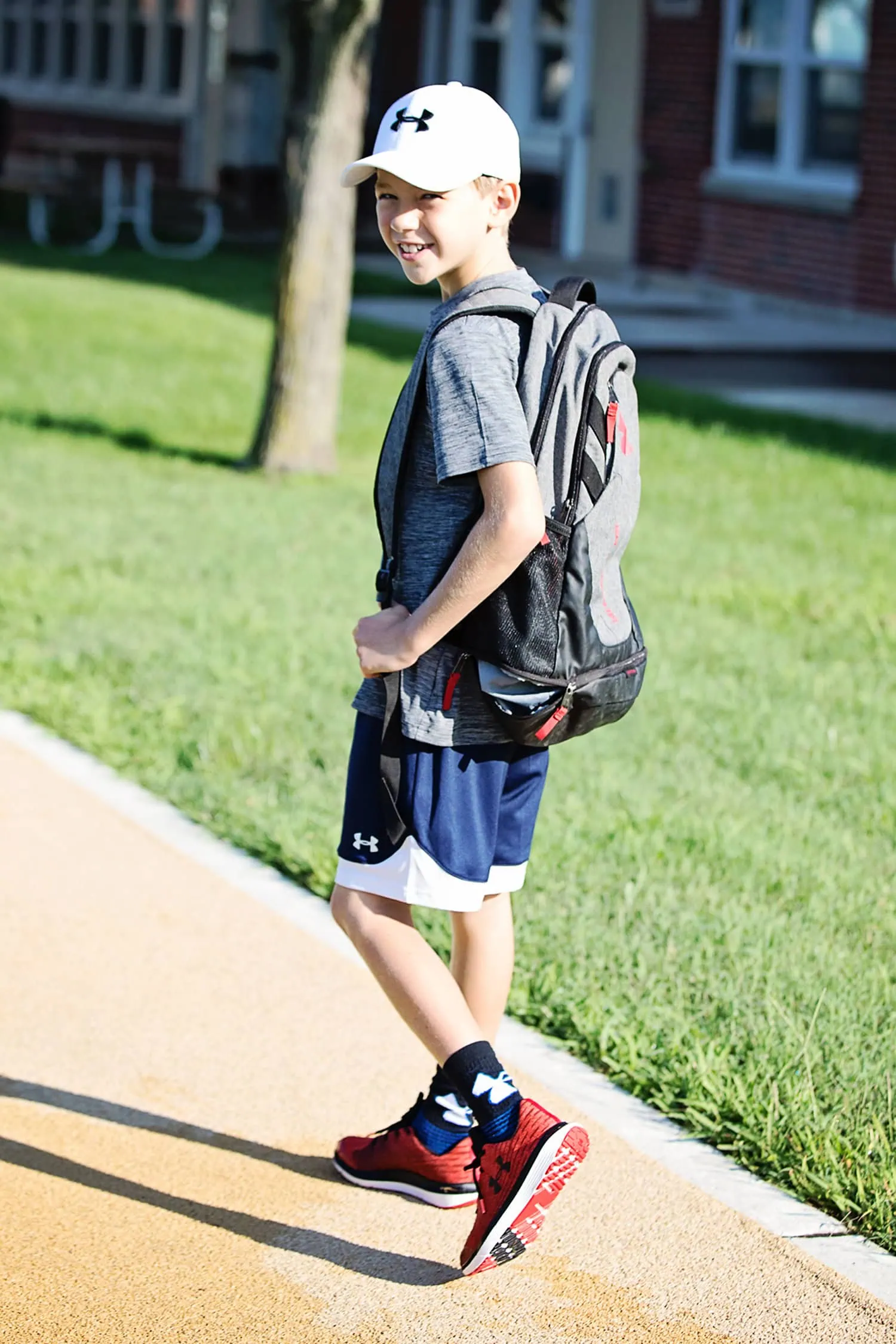 Tee | Shorts | Sneakers | Socks | Hat | Backpack (old, similar here)
And because my kids are going from school, to sports, to another sport, rinse and repeat, it's much appreciated that they can wear one outfit that does it all for them, keeps them cool, adapts to their activities, and is virtually weightless… not that much holds these kids back, but still, an added bonus.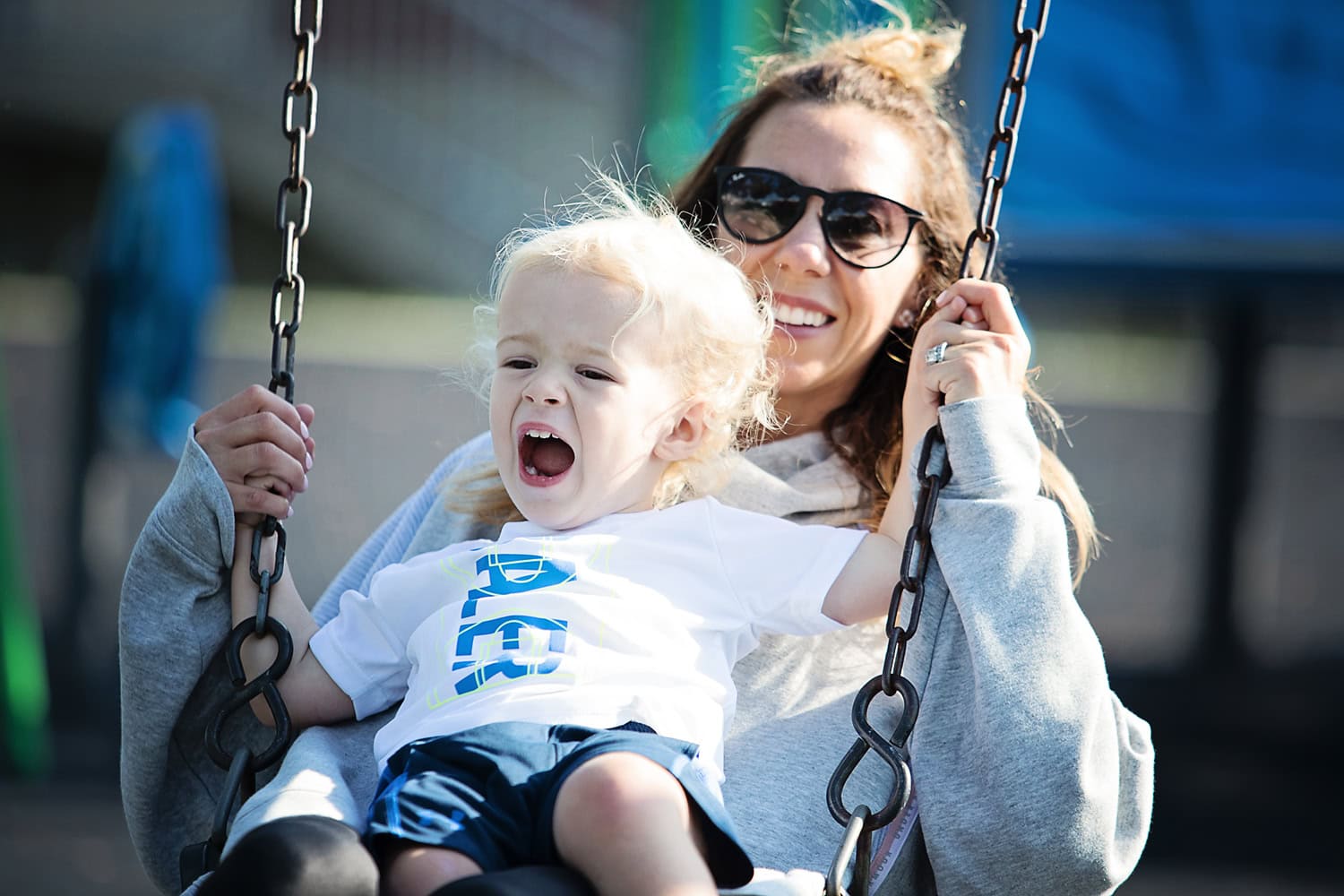 Left Backpack (old, similar here) | Right Backpack
And speaking of bonus, can we talk about the durability factor? Under Armour is one of a few brands I can actually pass down from kid to kid…. to kid… to ugh, sorry baby, but kid. So I don't flinch when purchasing heat gear because I know it will last – like these joggers and these game changing tops. And I would be remiss if I didn't mention that my kids can't live without a solid stash of leggings to wear UNDER their shorts. I don't ask… apparently it's cool. I mean, why wear pants when you can wear shorts all year?
From the hours of 3-8pm and all weekend long, I am field crawling… 21 year olds, you've been warned. This is what your life will become. The only beverages that are served is the day old Gatorade in the pile of forgotten water bottles left on the sideline. My suggestion is to BYO and make the most of it by squeezing in a little sweat session of your own. For me that includes chasing my two year old, but moms of older kids might be so lucky to get a legit workout which means, you too need gear that will work for you, because correct, no time to shower in between!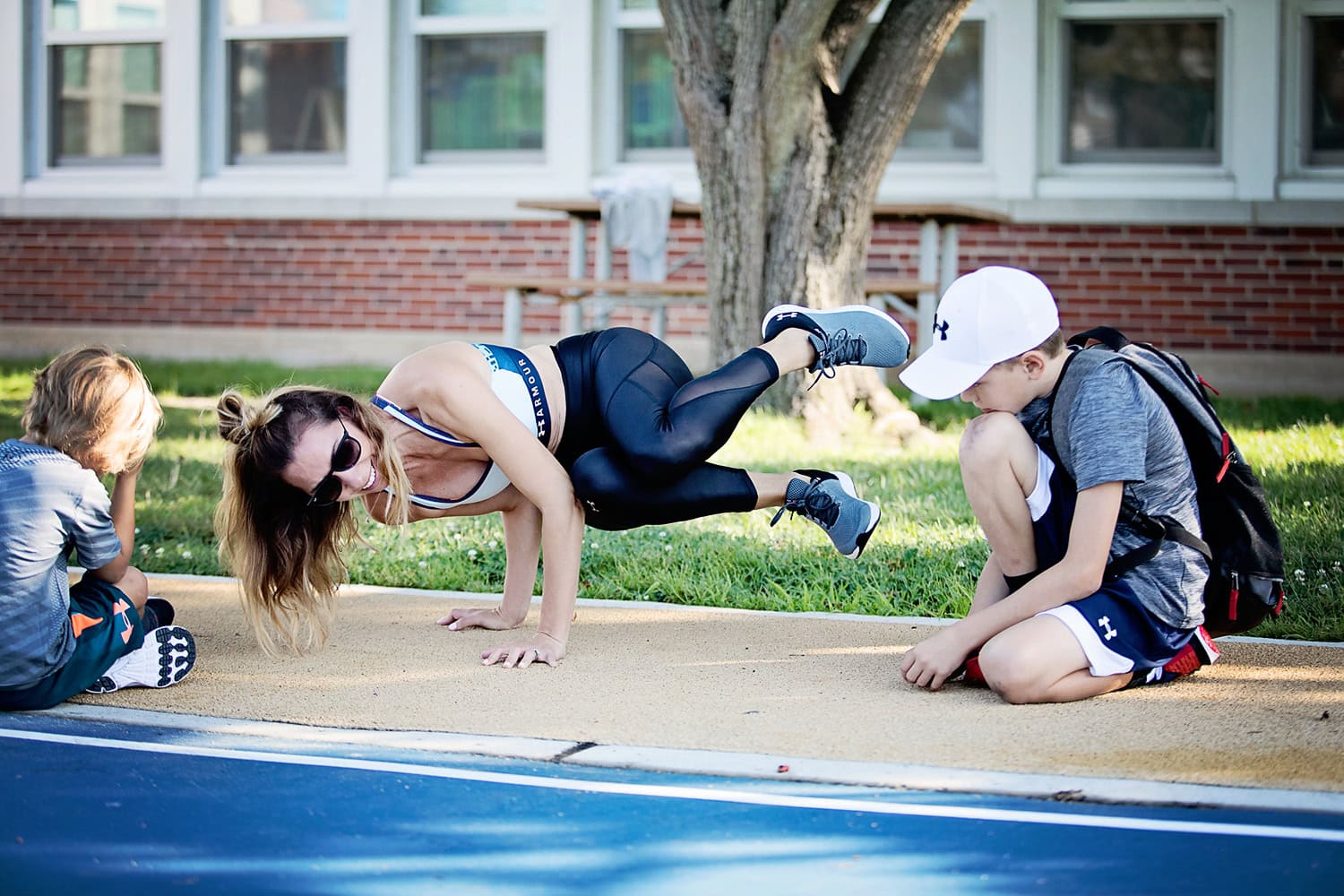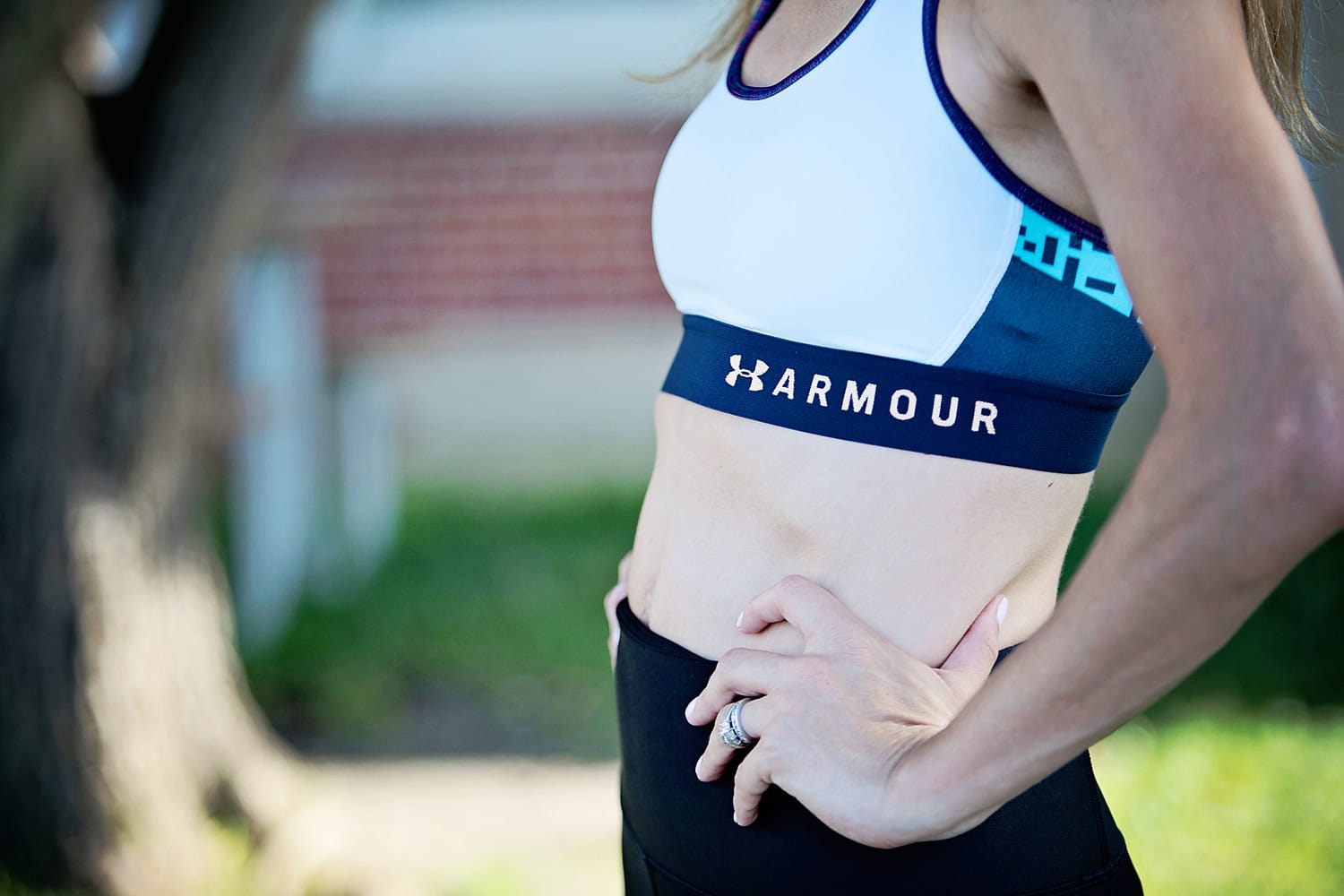 Shop Our Looks:
On the Boys….
Shop the Entire BOY'S Back to School Section Here
Shop the Entire GIRL'S Back to School Section Here
My Look:
Sports Bra | Tank | Leggings | Sneaks  | Hoodie
Shop the Entire Women's Back to School Section Here
Shop the Entire Men's Back to School Section Here
Thank you to Under Armour and ShopStyle for partnering on this post!