Ok ok ok. I know you are going to say "the grass is always greener", but sometimes I wish I had to dress professional for work. Putting on this outfit was like a total rush – give me a boardroom and a briefcase and glass office with a corner view and I'm pretty sure there isn't much I couldn't accomplish. Ok so the red lipstick helped, but Motherchic team watch out! New dress code for work coming soon….

And while I admittedly felt like super woman while photographing this look. I couldn't help but think about the versatility of so many of these pieces. Would I wear the blazer with a cami and jeans for date night? Oh yes. Would I pair the houndstooth shell with jeans and flats for a more casual look? Most definitely. Could I stay in my fairytale dream and pretend I was taking clients for fancy cocktails after work and make a few tweaks to my look on the spot? You betcha!
The entire collection at Ann Taylor lends itself to these effortless transformations. Many of their pieces together create the perfect professional look. On their own they can be mixed and matched with more casual pieces which in turn, really stretches your wardrobe. Here's how I took one look from desk to drinks….
Desk….
Mixing classic solid separates with an on trend houndstooth shell, creates the perfect, professional workwear look. Gold accents are an easy way to accessorize and a block heel is always my go-to for fashion and function.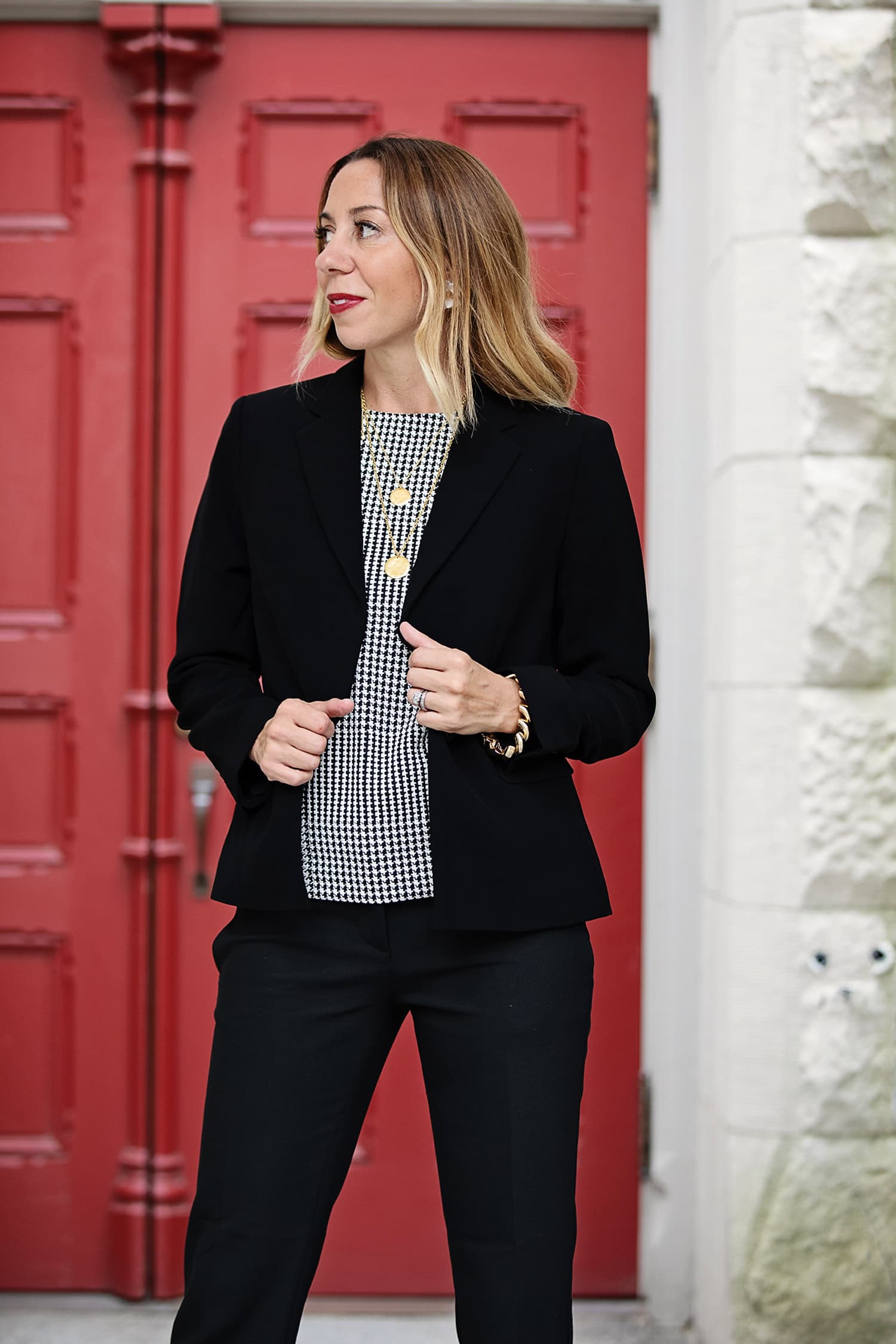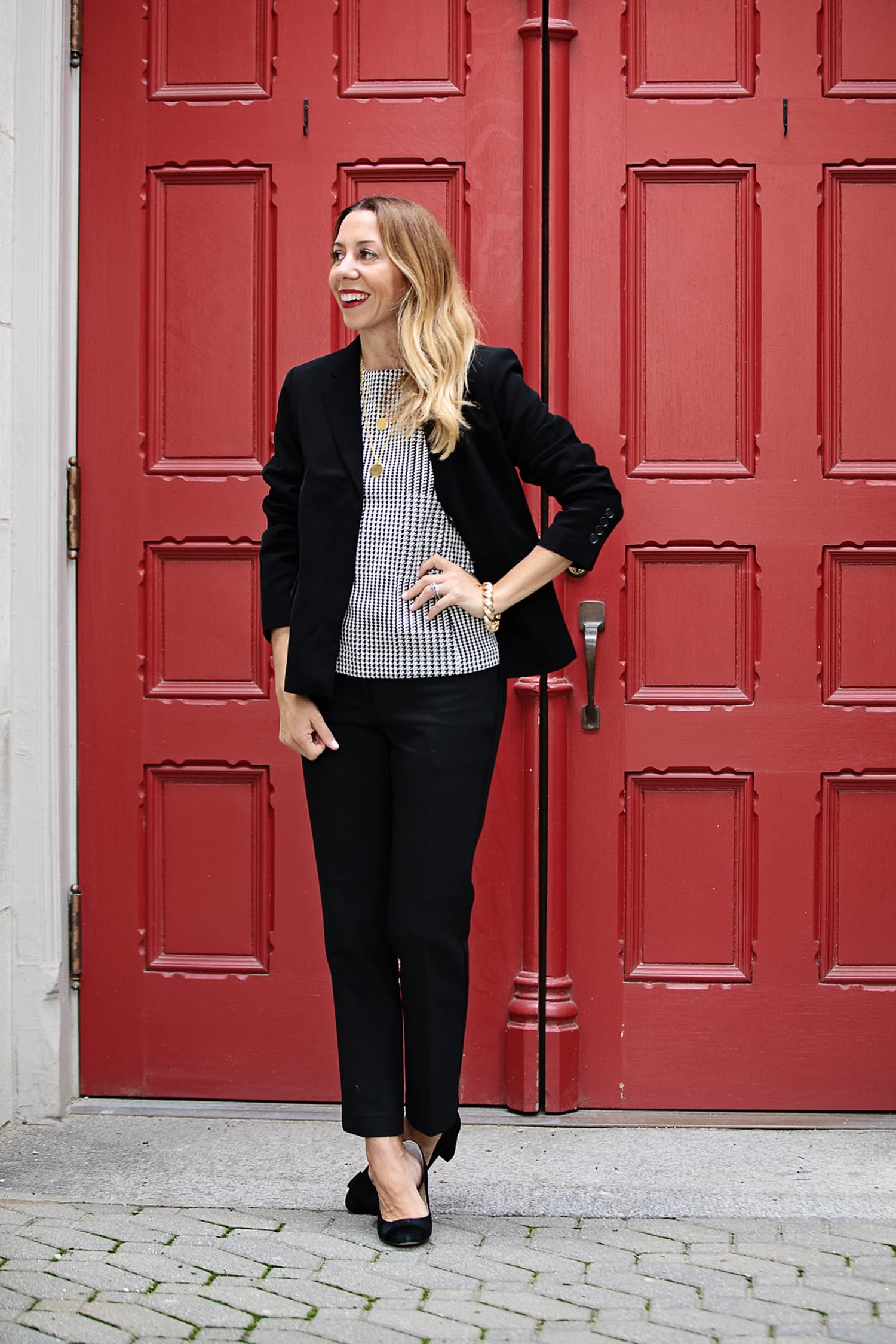 To Drinks….
With a simple removal of the jacket and addition of a colorful bag, this houndstooth shell is top shelf ready.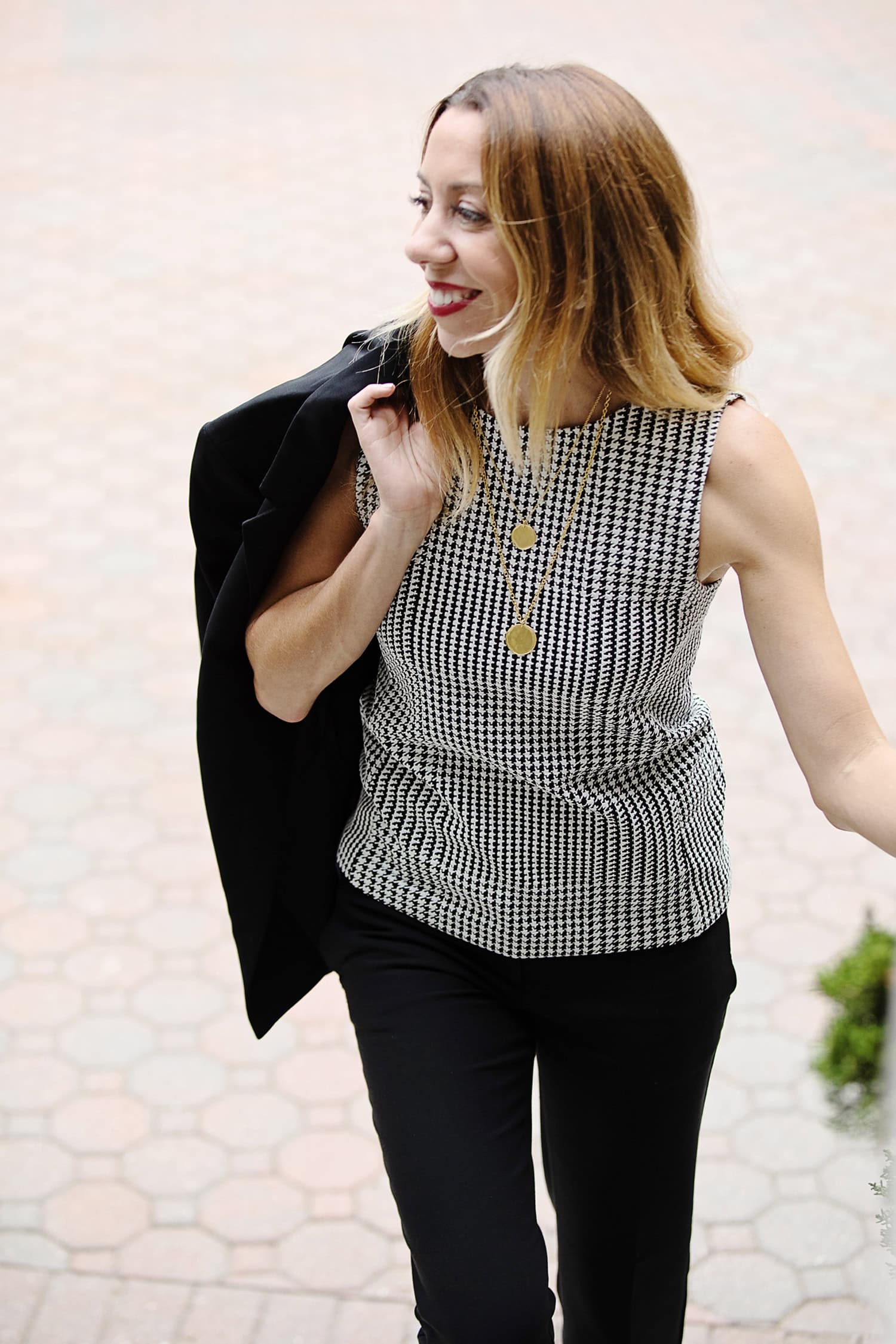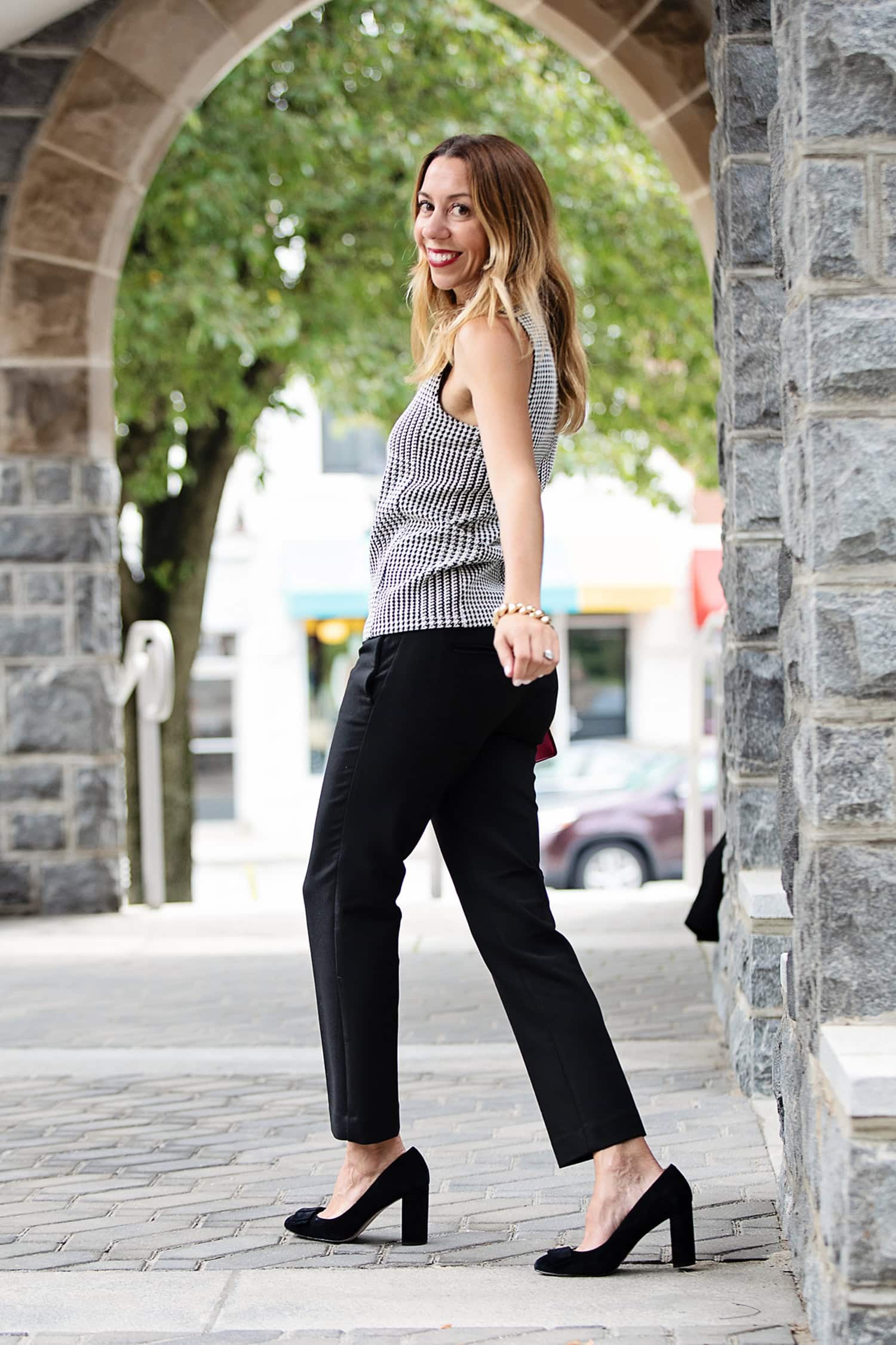 Wearing:
Blazer (wearing 0 Regular | Houndstooth Shell | Pants (wearing 0 regular) | Block Heel Pumps
For all clothing items I sized down if between. If you are under 5'4 I would recommend petite sizing.
Shop More Desk to Drink Worthy Pieces Below…
Thank you to Ann Taylor and ShopStyle for partnering on this post