Each day at the TMC headquarters is never the same. Just last week were were content planning for holiday and yesterday we had a full on yoga sweat session and next week we are… well you'll have to stick around to see 😉 But the one thing that remains the same is that I am constantly inspired by my readers. Whether it is helping with content for the blog or pushing me to try new things (hello video #OOTD), this blog wouldn't be where it was today without you ladies. I love bringing you the trends in a way that make sense for moms who are trying to balance it all. Some runway trends are easy to translate to real life, while others are just a little out of my realm. One thing that is always on my radar: stylish booties.
Last fall white stiletto booties were on all of the trendiest fashion blogs. But as a mom of four boys I just didn't think they were for me. Even as a self proclaimed lover of shoes I just didn't think I could "pull them off". But then something happened… I found the perfect white bootie. Comfortable block heel, subtle notch at the front to elongate the leg, and easy inner zip. Not to mention this leather is like butta. And yes they may get a few grass stains on them, but hey isn't that what magic erasers are for? If I've learned anything about blogging over the years is that you must be true to yourself and your style because trying to be someone else is just not trending. So naturally I paired these white booties with an easy plaid button up and my favorite skinny denim for a fresh take on fall.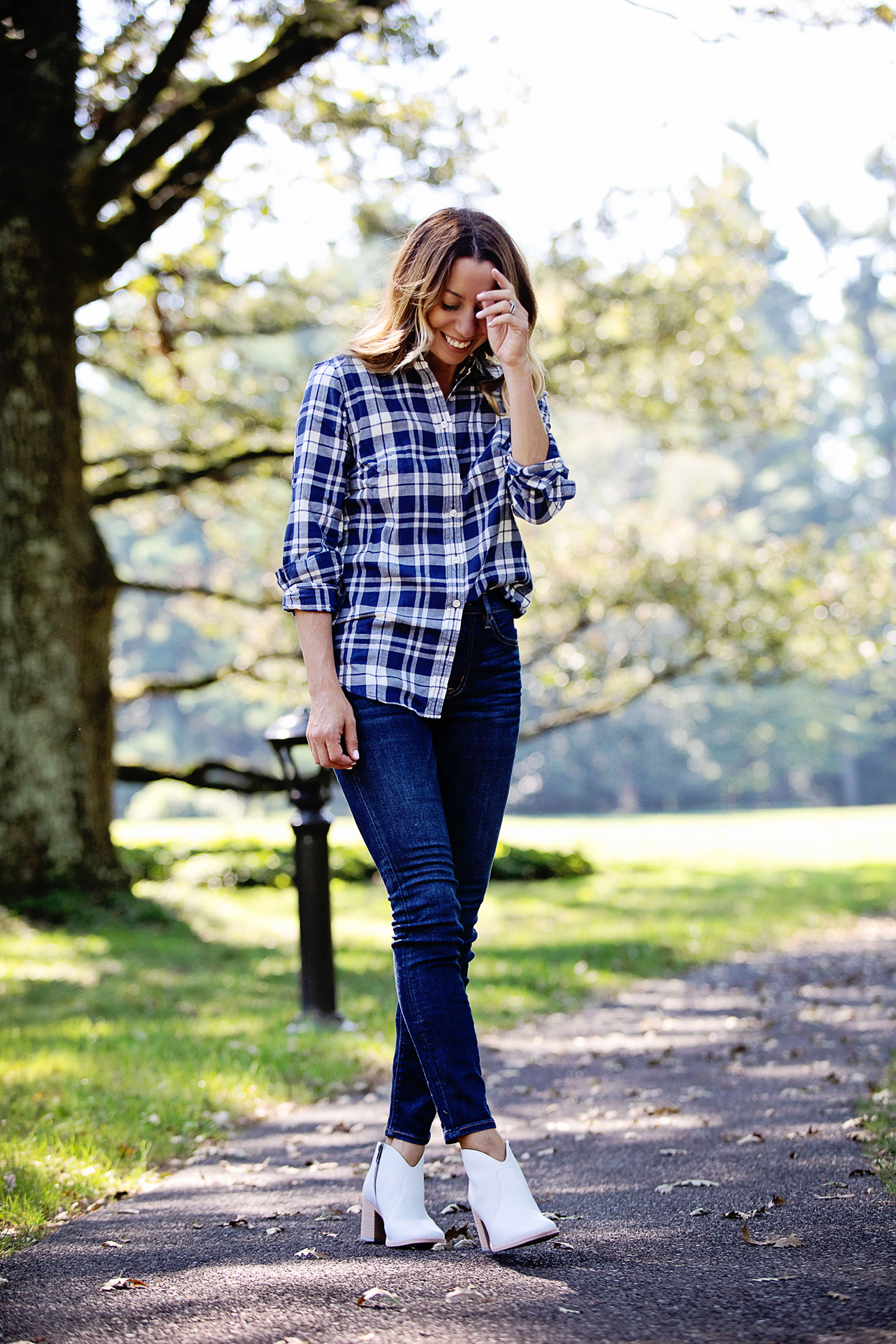 Wearing: 
Flannel | Jeans | Booties (more colors of the same bootie here)
More White Booties at All Price Points
More of the most stylish booties of the season….