Finally the weather in PA has started to turn. And when I say "turn" I mean it has gone from 90 to 80. Naturally it's time for me to break out my coveted fall layers 😉 I've said it before and I'll say it again, dressing for fall is my favorite. Maybe it's the whirlwind of fashion week and the lazy hours spent flipping through the September issue of Vogue…
I fooled you there for a second. The last time I lazily flipped through anything was…., well fancy that, I can't think back that far. And my September will not be spent in the first row at Fashion Week, but instead I have the best seat in the house on the sidelines of soccer game after soccer game (and proud of it!). But that doesn't mean this soccer mom can't have a sense of style. With so many layering options for fall, it is fun to explore a few different silhouettes. And because a girl shouldn't have to choose, Lord & Taylor's BIGGEST sale of the season is happening right now through 9/25 where you can save up to 30% off women's apparel and up to 40% off of shoes  – so if you can't decide whether you are a cardigan girl or a moto girl, you can save big on both! From trendy to edgy to casual there is a layer no matter what your style….. or what sideline you're on.
For this post I took the same camisole, jeans and booties and paired them each with a different layering piece.
Fall Layer 1: The Cozy Cardigan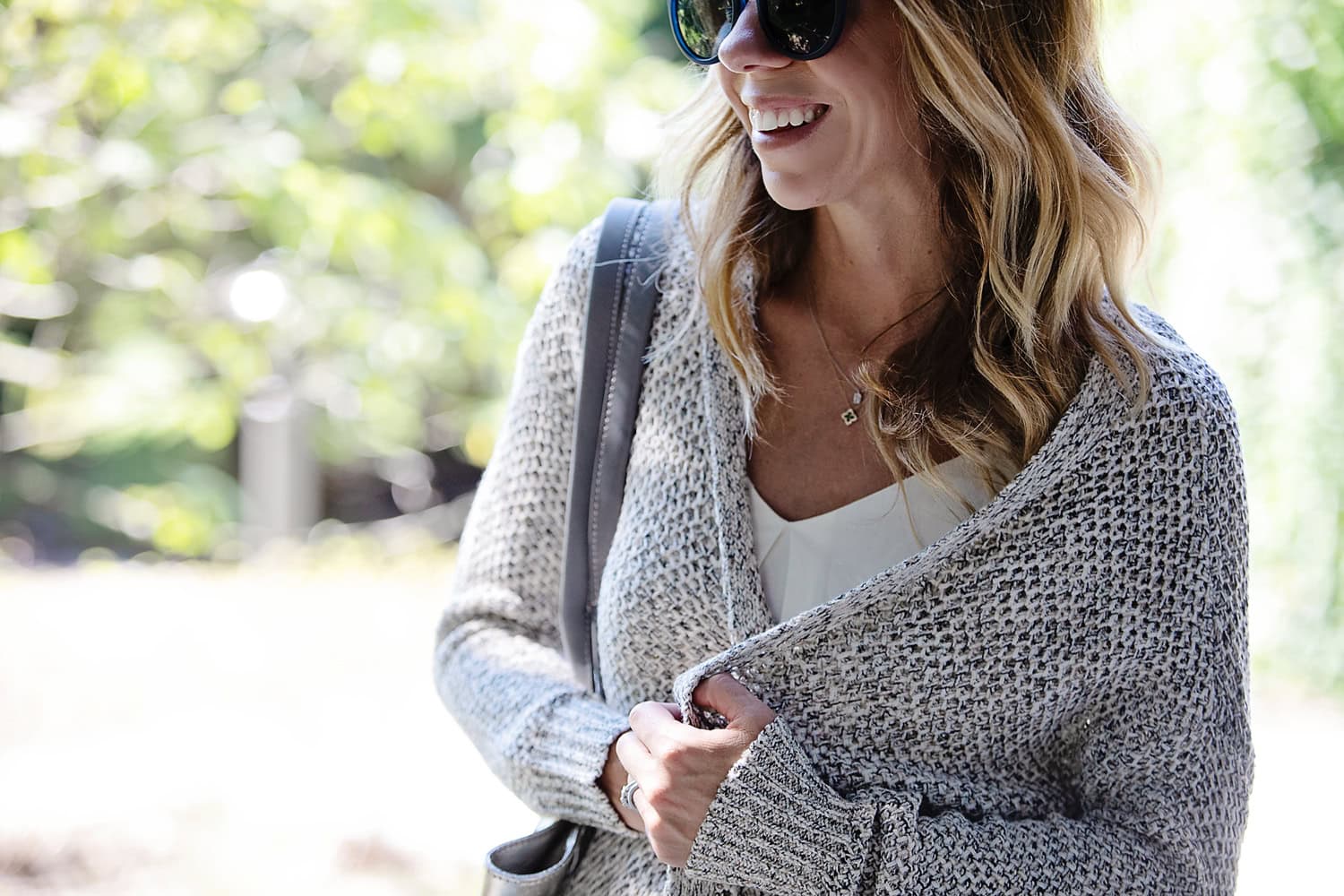 Wearing
Cardigan | Tank | Jeans | Booties | Bag (similar, same brand here)
Fall Layer 2: The Moto Jacket
Wearing
Blush Moto Jacket | Tank | Jeans | Booties
Fall Layer 3: The Camo Jacket
Wearing
Camo Jacket | Tank | Jeans | Booties
More layers to love…
More Top Picks from the Lord & Taylor Sale:
Thank you to Lord & Taylor and ShopStyle for partnering on this post.