It's funny how in March we never want to look at another knit again, then come September we literally have a countdown to sweater weather. And in unrelated news I just want you all to know that I will not reference pumpkin spice anything in this post even though most people seem to think sweater weather and warm, overly sweet beverages go hand in hand. Ok fine, if I must choose one, hot apple cider. Spiked.
I just spent the entire weekend on sporting fields of some variation whether it be baseball, soccer or flag football, melting, and swatting mosquitoes, and not having enough snacks for my miniature sideline friends but I digress… by the end of the season we will all happily be sporting our sweaters, assuring that Christmas is really 27 days aways, (just like it was 5 minutes ago), and still won't have enough snacks… but hey, at least we are cozy.
In honor of sweater season being somewhere in the horizon, I wanted to share a few I'm loving right now for various occasions….Nordstrom has so many great ones to choose from and at all price points. And if you are impatient like me and can't possibly wait for an item to ship, make sure to take advantage of the curbside pick up. You can't use this service and NOT think to yourself, "Life is oh so good". Just me?
The Apple Picking Outdoorsy Sweater
This Nordic inspired sweater is perfect for all of the many outdoor adventures in store for the upcoming season. It's rustic and cozy, and all it needs is a ready-for-anything pair of boots and your favorite jeans.
Wearing:
Shop More Outdoorsy Sweaters Below: 
The Date Night Sweater
PINK! Yes, color is IN right now and this slightly cropped balloon sleeve sweater is perfect for date night. Pair it with high waist denim and a simple pump so you can feel polished without being freezing. Date night sweaters. It's a thing.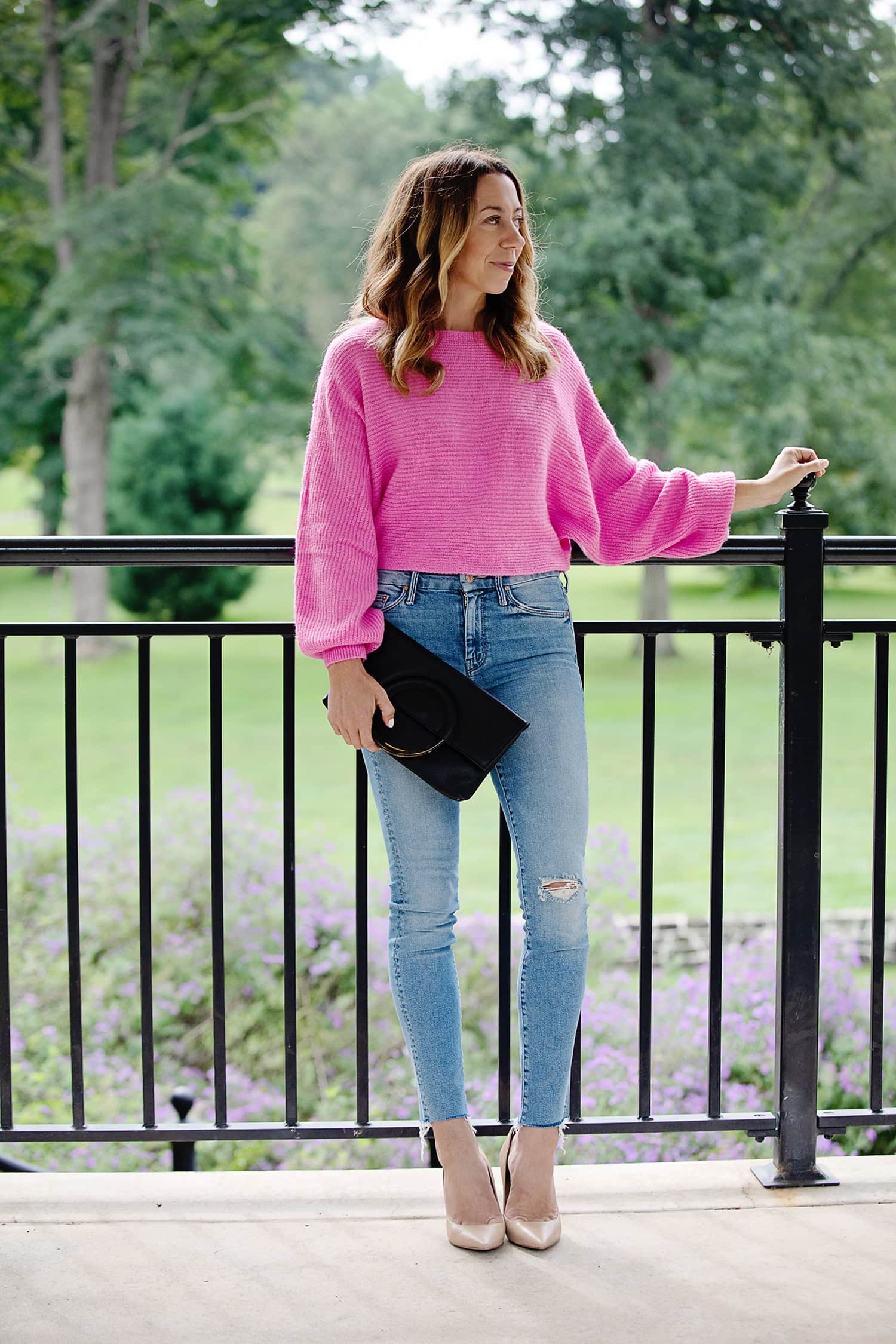 Wearing
Sweater | Jeans | Heels | Earrings | Bag (and other colors here)
Shop More Date Night Sweaters Below: 
The Casual but Cool Mom Sweater (aka the Every Day Sweater)
Ivory sweaters make me the happiest. It's the perfect neutral and my fall version of "jeans and a tee". Make it more fashion forward with the addition of the #nowtrending belt bag, or just keep it simple and true with a pair of cute booties.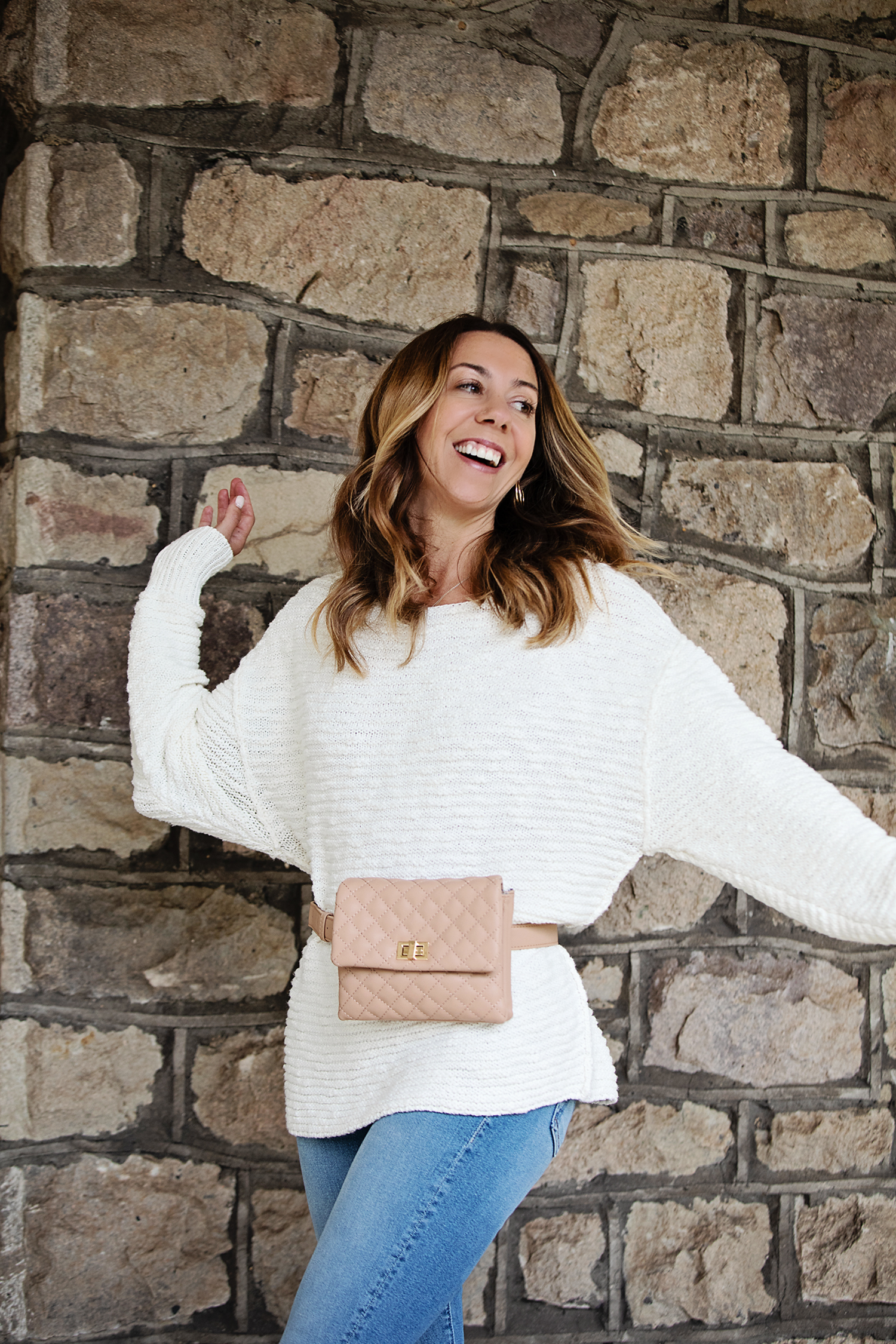 Wearing
Sweater | Jeans | Booties | Belt Bag
Shop The Sweater Edit Below:
Thanks to Nordstrom and ShopStyle for partnering on this post.