Yesterday on the blog we shared some simple ways to wear leather leggings during the day – check that post out here. We also get so many questions about what to pair with leather leggings for a date night, concert or even after work cocktails. Many people fear that if they pair your leather leggings with over the knee boots they might get mistaken for Julia Roberts in Pretty Woman and I get that. Although… if I were ever mistaken for Julia Roberts I would be 100% okay with it, but that's besides the point! Adding some more modest layers to your night time leather legging look is key for balance. Sticking to a neutral palette (meaning whites, grays and oatmeals) will create an approachable look. So wherever you are headed tonight or this weekend we've got a leather legging look for you.
How to Wear Leather Leggings Look 1: Cozy Date Night
The sweater poncho is the perfect cozy layer to balance out leather leggings and over the knee boots. Add a hat to literally top off the look.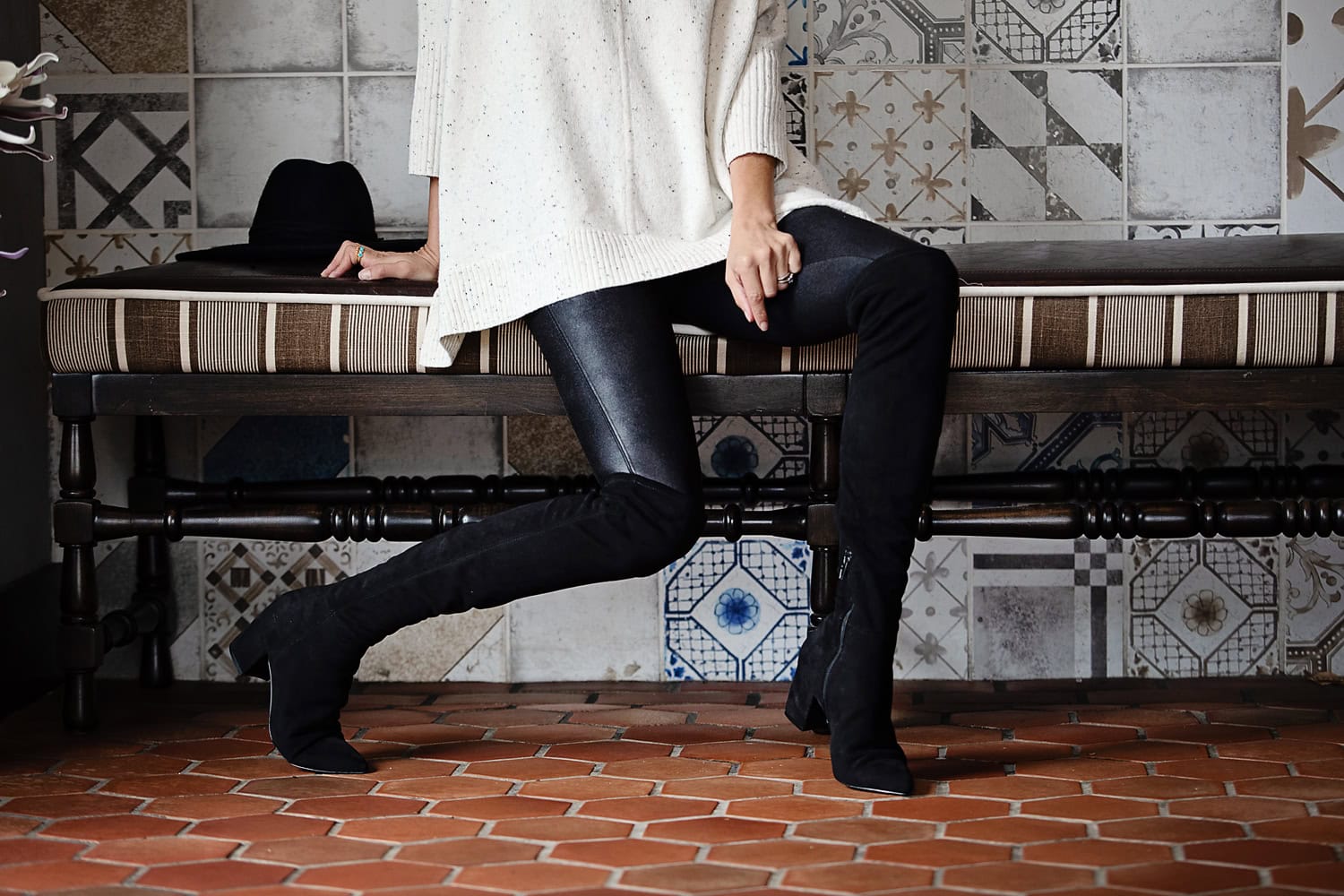 Wearing
Poncho | Leggings | Boots | Hat
More sweater ponchos we love…
How to Wear Leather Leggings Look 2: Happy Hour Chic
Time to punch out and punch up your blazer and blouse with the addition of leather leggings. Not only is this blazer super on trend, but also provides the perfect bum cover- which I deem necessary when wearing leather leggings. The blouse has a touch of lace with has got me feeling all Steve Nicks… leather and lace.
Wearing
Blazer | Blouse | Leggings | Heels
More blazers we love…

More leather leggings we love…