What's the best thing about date nights during the cooler months besides the fact that you actually have a babysitter and are going OUT! Woo! Ok I'll just come right out and say it – less worry about what bra to wear with skin bearing tops. Now that the temps are starting to drop, date night tops show less shoulder, but that doesn't mean they aren't just as sexy. Yes I am 36 and still feel weird typing that word (sorry dad), but you all know what I mean!
Macy's is having huge Fall Fashion event right now through September 30th so I wanted to showcase an effortless date night look that is equal parts chic and comfortable. Date nights are all about kicking back and relaxing – not hoisting, readjusting, and wishing you could just bag the whole thing and revert to sweats on the couch. The only person who wins in this scenario is the babysitter who plans to go out after you get home and now has an extra hour to pregame/primp whatever, but I digress. Enter great pair of jeans and wrap tops…
Wrap tops are having a major moment right now and the silkier versions make for the perfect date night outfit. I played around with mixing prints by pairing this gold striped wrap top with distressed jeans and leopard (but very walkable) pumps. After all, animal print is a neutral, right? More over pumpkin spice latte, give this girl a pumpkin ale and and a healthy dose of adult conversation and everyone wins.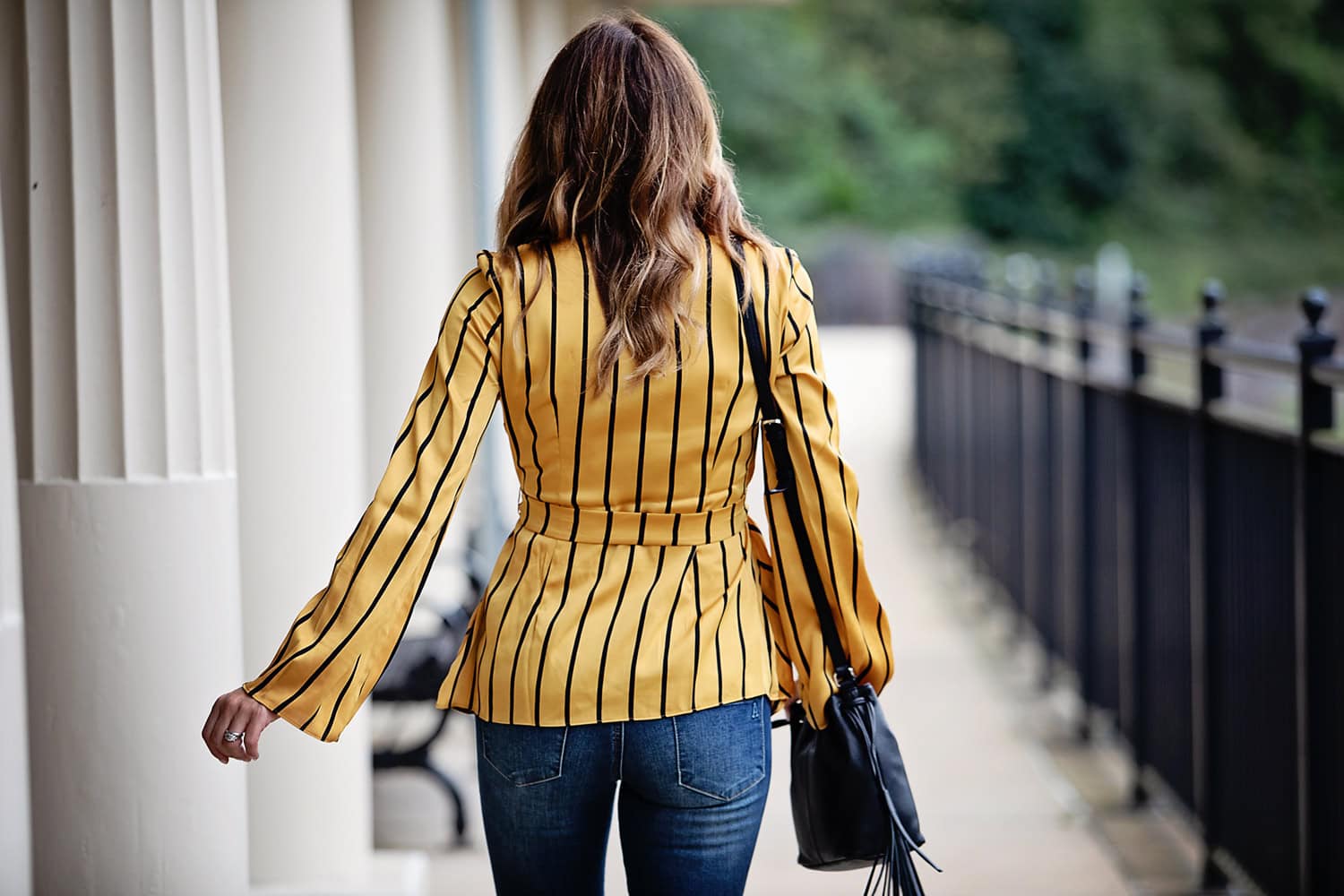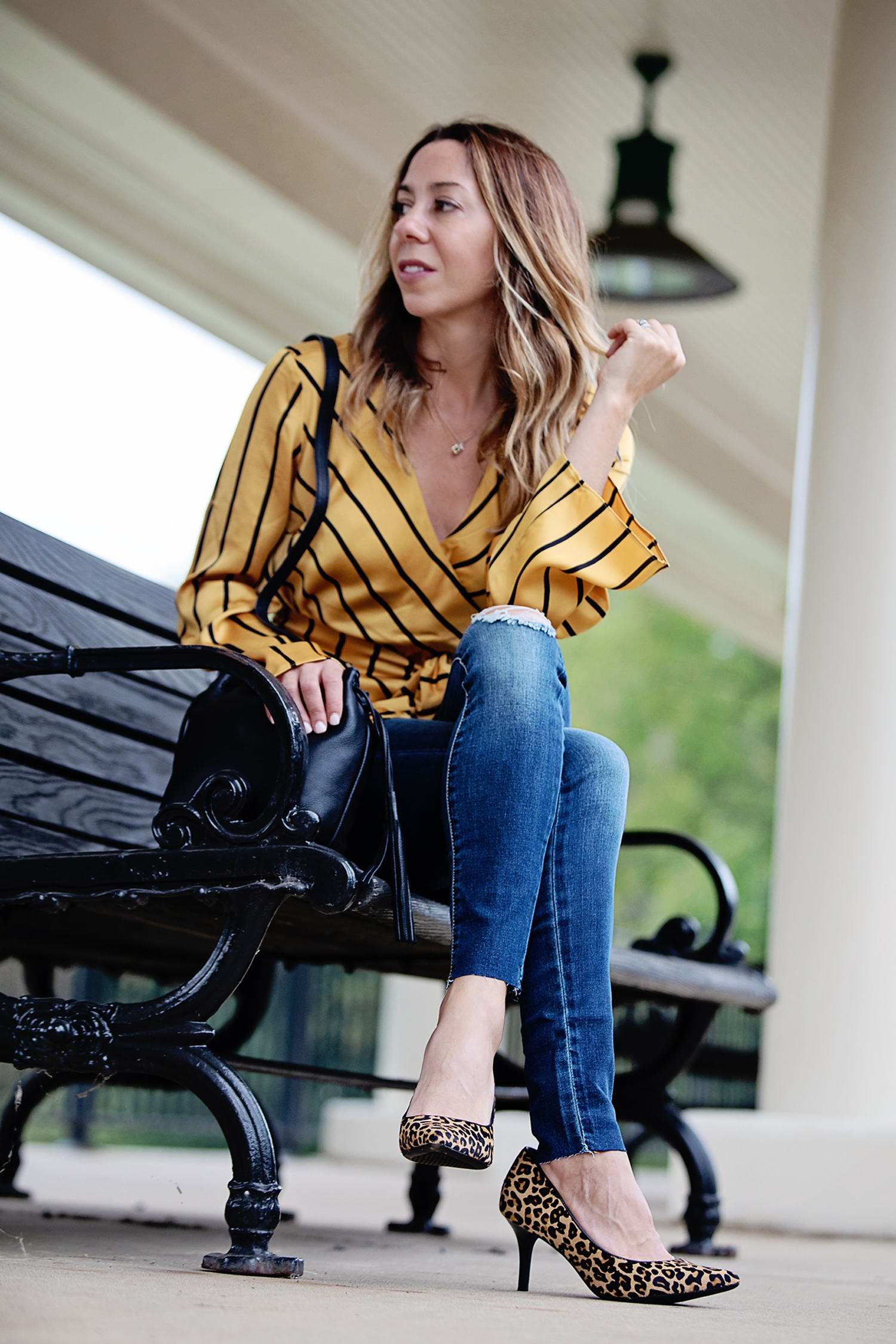 Wearing: 
Wrap Top (wearing XS and comes in 3 colors) | Jeans (size down if between) | Pumps | Bag
Shop More Fall Date Night Tops Here:
Thank you to Macy's and ShopStyle for sponsoring this post.