Hands down, monochromatic dressing is the easiest most foolproof way to put an outfit together in a pinch. Similarly, upping your wardrobe on Amazon is the easiest most foolproof way to shop – especially when they have retailers like….. wait for it….. J.CREW MERCANTILE!!! I know. It was a very, very happy day when I realized I could buy light bulbs and chambray button downs with the click of one little button.
To celebrate this game changing collaboration, I've put together a monochromatic outfit that plays on shades of blue with my new J.Crew Mercantile Amazon Fashion finds. When wearing denim with a chambray, I like to vary the shades (i.e. dark jeans with lighter chambray). There is a teeny bit of science behind making a monochromatic outfit work, otherwise it can look flat and boring. When wearing all one color, it is important to make sure there is some visual interest in the form of pattern or texture. In the case of this outfit, the navy quilted vest pulls the look together with that added bit of dimension. I accessorized with gold jewelry and a simple neutral bootie.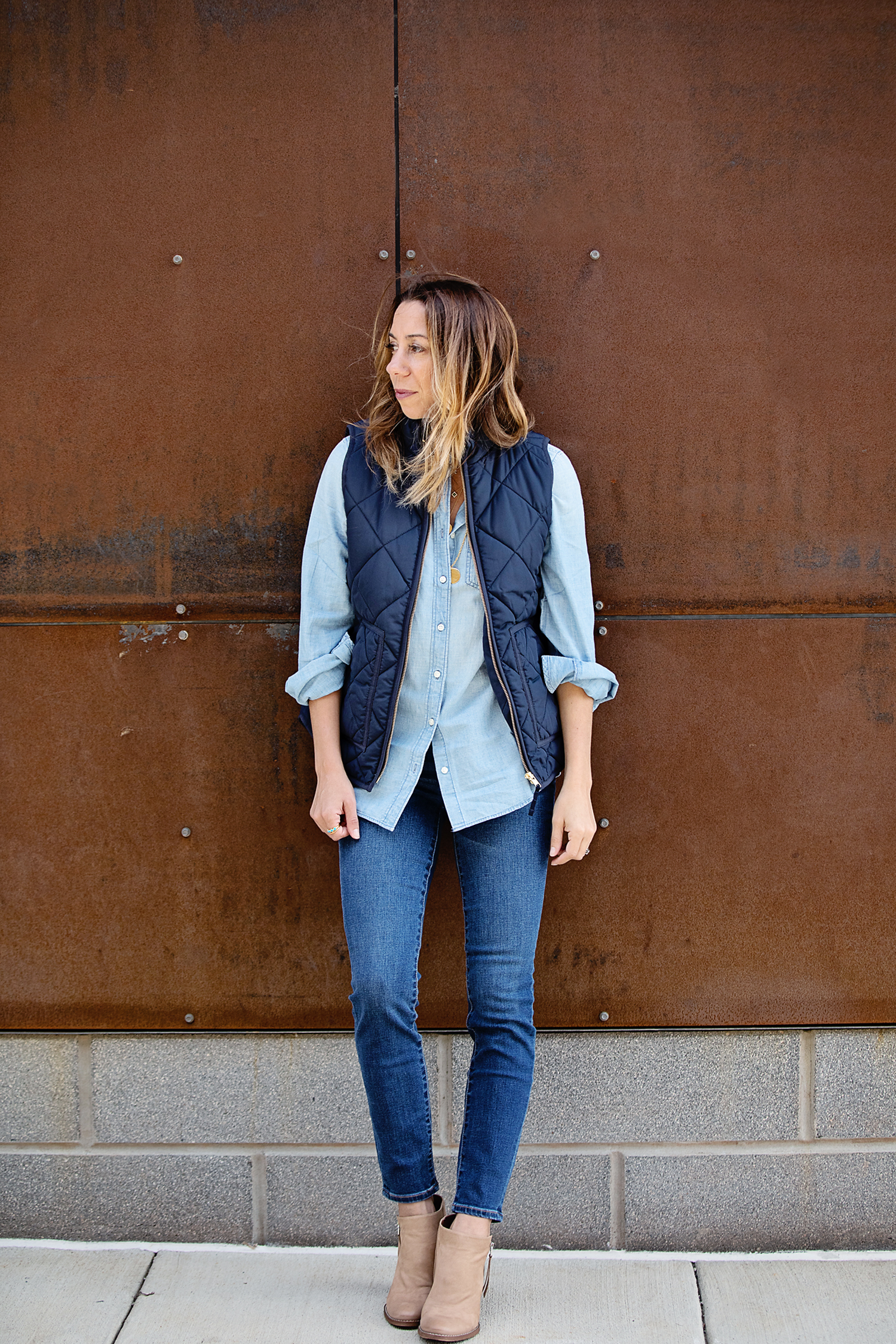 And if you feel the need to add in a little more color (because I know sometimes we can't help ourselves), a caramel apple is the perfect fall hue 🙂
Shop My Look Below:
Chambray | Jeans | Quilted Vest | Booties
Check out the full selection of J.Crew Mercantile on Amazon HERE.
Thank you to J.Crew Mercantile and Amazon for sponsoring this post.