Well, October just came out of NO WHERE! For us here in Pennsylvania, we have had the teeniest tiniest moments of that perfect fall weather. Meaning, every morning it is brisk and 60 degrees which we thoroughly enjoy for about 15 minutes until the sun cranks it up to 80. Either way, fall is coming for us, but I know many of you live in places where fall is non-existent. I imagine there might be those days when you are sipping margaritas al fresco (and no, we don't feel bad for you) while dreaming of cozy knits and warm honey lattes. But to that I say, talk to me in December when it's dark at 4:30pm and painful to go outside and you, well, you are probably still sipping margaritas al fresco. Ok now that I am full on craving some lime and salt, here are a few ways to dress for fall when it is still hot out.
Tip 1: Shift your color palette to warmer hues and fall forward prints like plaid, houndstooth, dark grounded florals. Adding in fabrics with plush details or accents like velvet (in tank top form) is another way to incorporate that cozy feel without wearing a full on oversized knit.
Tip 2: Focus on fall accessories that are a nod to the season without adding heat – think coin necklaces, beaded bags, white booties, resin earrings, western details.
Tip 3: Invest in super lightweight layers – a.k.a. the kimono. These virtually feel like air, but bring all the fall feels especially if you choose one in one of the prints mentioned in tip 1. You can layer them over jeans/shorts and a tank or even over a dress.
Below is a fall inspired look that goes perfectly with 75 and sunny. Hotter than that where you live? Swap out the jeans for shorts and booties for sandals and go ahead and order that (iced) pumpkin spice latte.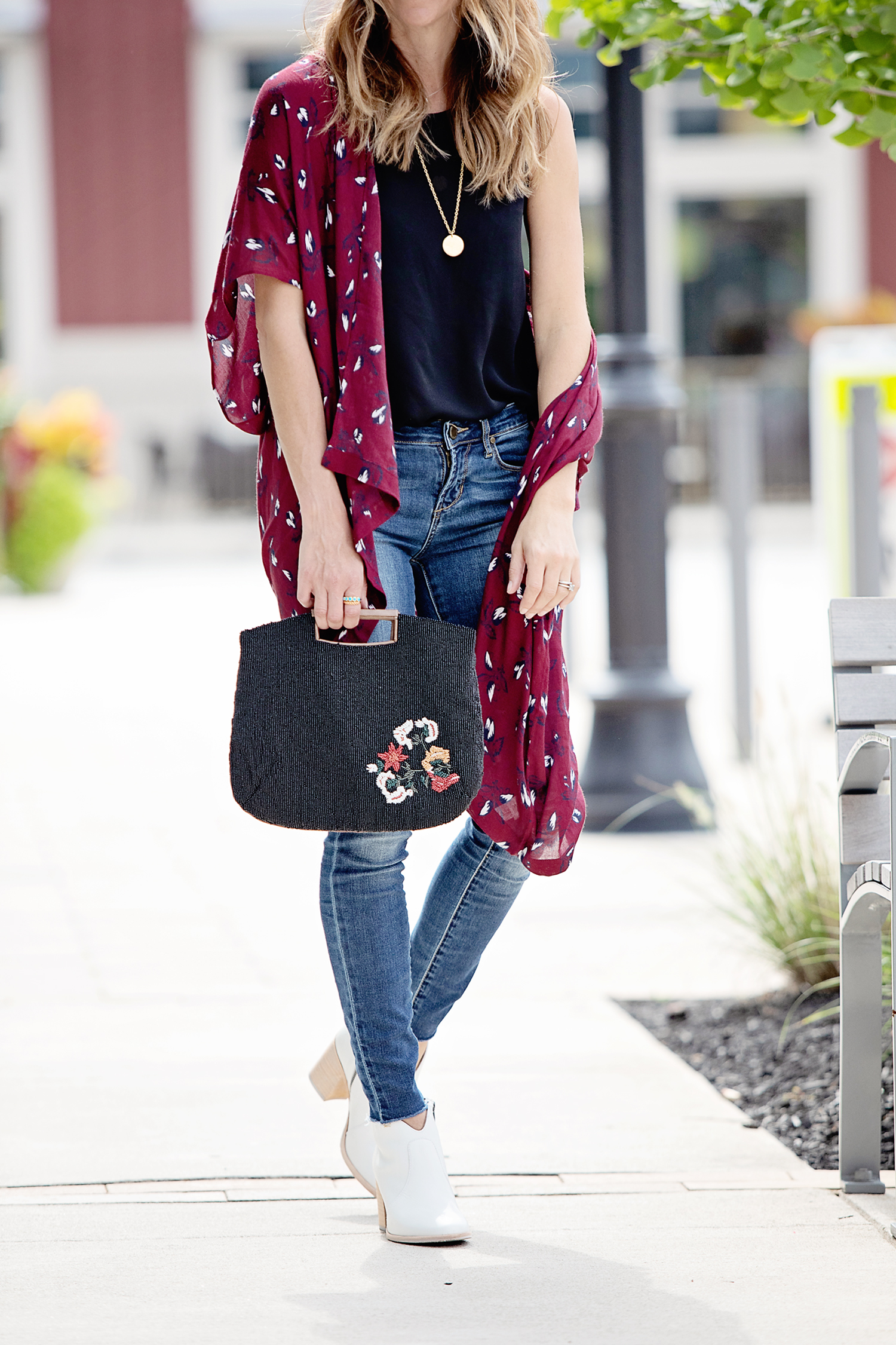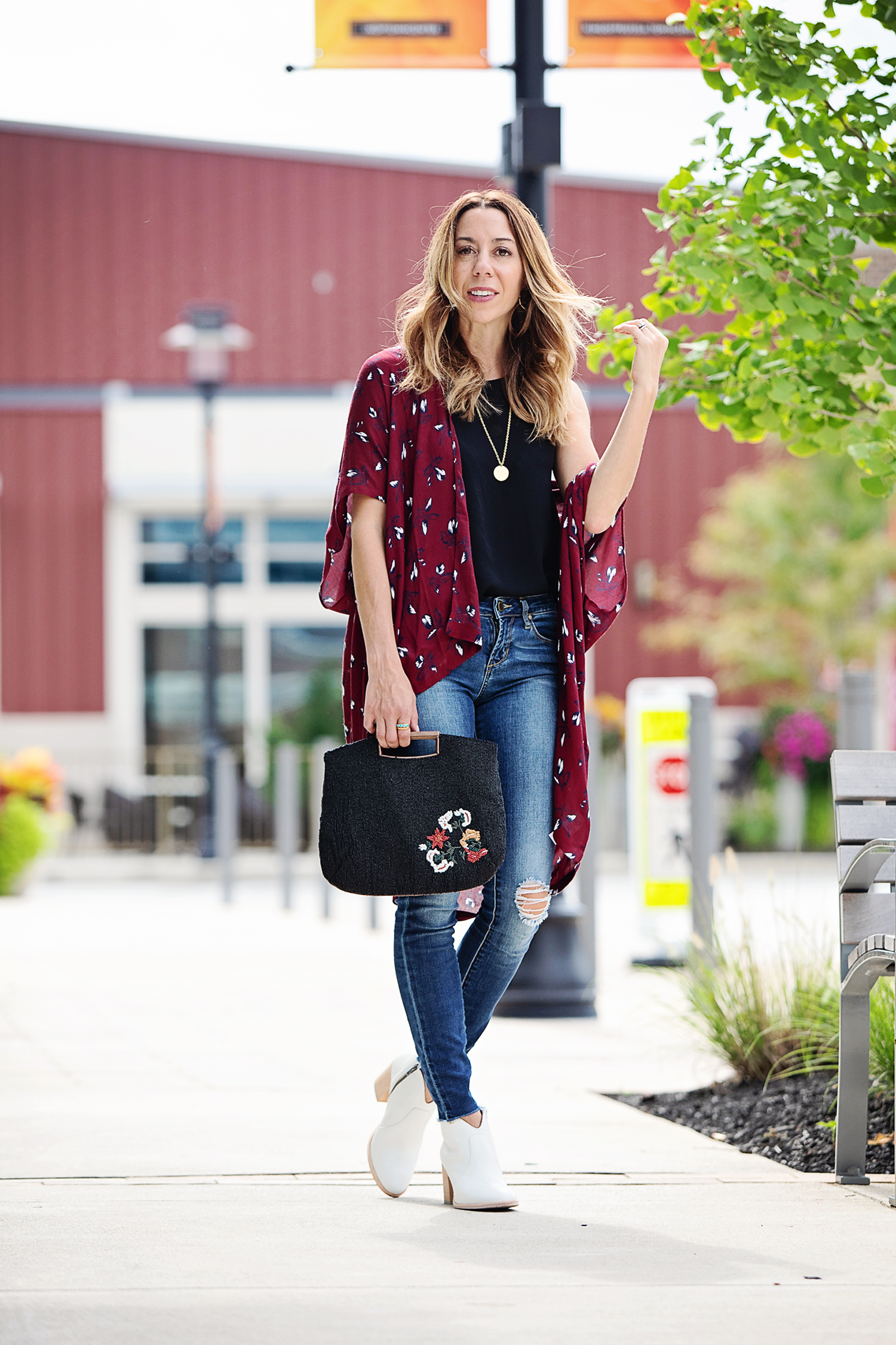 Wearing:
Kimono (50% off and ships free today!) | Tank (similar) | Jeans | Necklace (30% off) | Booties | Beaded Bag
Kimono | Bag | Sunglasses | Earrings | Lipstick | Booties | Dress
Kimono | Tank | Shorts | Necklace | Booties | Sunglasses | Bag
More hot weather fall favorites…