Boots, sneakers, mules, heels, booties, flats… I just can't get enough SHOES. They complete an outfit and with so many fun trends this season there is a shoe for every "mood" whether you wake up feeling sporty, sophisticated or fiesty! I love how animal print, metallic details, and faux fur accents have shimmied their way into shoe trends this season. I have found that a quick shoe swap is the easiest way to wear the trends without having to change your whole look.
The best part is you can get all of these trends in one place and on sale. The Biggest Shoe and Boot Sale is going on at Macy's and I must say it is SO GOOD. They literally have every shoe trend covered from retro inspired sneakers to studded moto details. The more you buy, the more you save… buy 1 shoe and save 30%, but buy 2+ shoes and you save 40% using code BIG. I've rounded up a few of my favorite shoe trends below…
Look 1 : Statement Sneaker
You had me statement… I literally cannot walk out the door without someone asking me, "Where did you get those sneakers?" The perfect little platform adds comfort while the touch of metallic adds style. Better yet, this shoe comes in 7 color ways and camo is one of them.
Wearing
More sneakers we love…
Look 2: The Mule
Never in my life did I think that wearing furry slippers out of the house would be acceptable. Never say never. These totally chic mules keep your toes warm and your outfit popping. And yes, they feel like slippers.
Wearing
More mules we love…
Look 3: The Moto Boot
These should be called super hero boots, because when I put these on I felt instantly like I could do anything. Including walk in puddles with my boys, but so much more fun just watching them do that. I love that they somehow pull off the tough yet approachable vibe in one shoe.
Wearing
More boots we love…
Look 4: Leopard Print Bootie
Animal print is finding its way on anything and everything, but when I saw it on one of my favorite pairs of booties… insert melting heart emoji. No really, these are the top selling bootie in the Motherchic world of all time – if nothing else, you pretty much need these.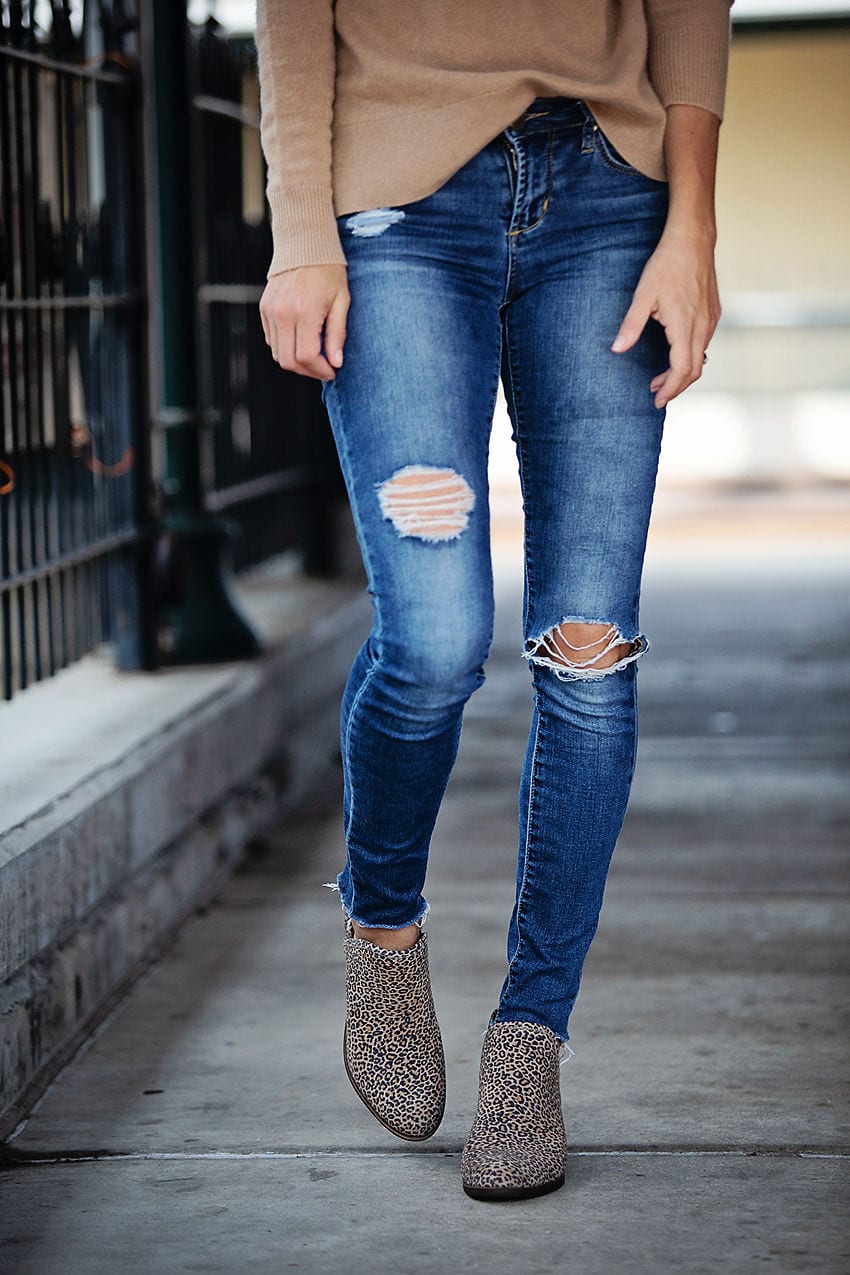 Wearing:
More animal print we love…
Thank you to Macy's and ShopStyle for partnering on this post.