I don't know about you, but have you ever searched for smokey eye tutorial on Pinterest? It's like all of a sudden you have to have a masters degree in cosmetics to attempt some of the stunning smokey eyes suggested. I barely have time to remember if I put on deodorant this morning let alone experiment with how steady I can keep my hand to apply liquid liner. So we've put together an easy 5 step daytime smokey eye tutorial that is subtle enough to be worn during the day.
Step 1: Shimmer Shadow
I have been using the Bobbi Brown Shimmer Brick for years (seriously, probably since college). I just swipe my finger across the brick and apply all over the lid. This provides a nice base for the rest of the look.
Step 2: Eyeliner Stick
Since the key to the smokey eye is a soft blending I like to use a wider eyeliner stick to smudge across the top lash line. Don't worry about making it perfectly smooth because the next step is blending. Take your finger or brush and softly blend the eyeliner.
Step 3: Touch Up
To enhance the eye line a bit more, I line my upper and lower lids with the darkest shade in my Urban Decay Naked 2 Palette using the angle brush. The key to avoiding the "racoon eye" look is to keep the shadow to the outside corners (especially on the bottom).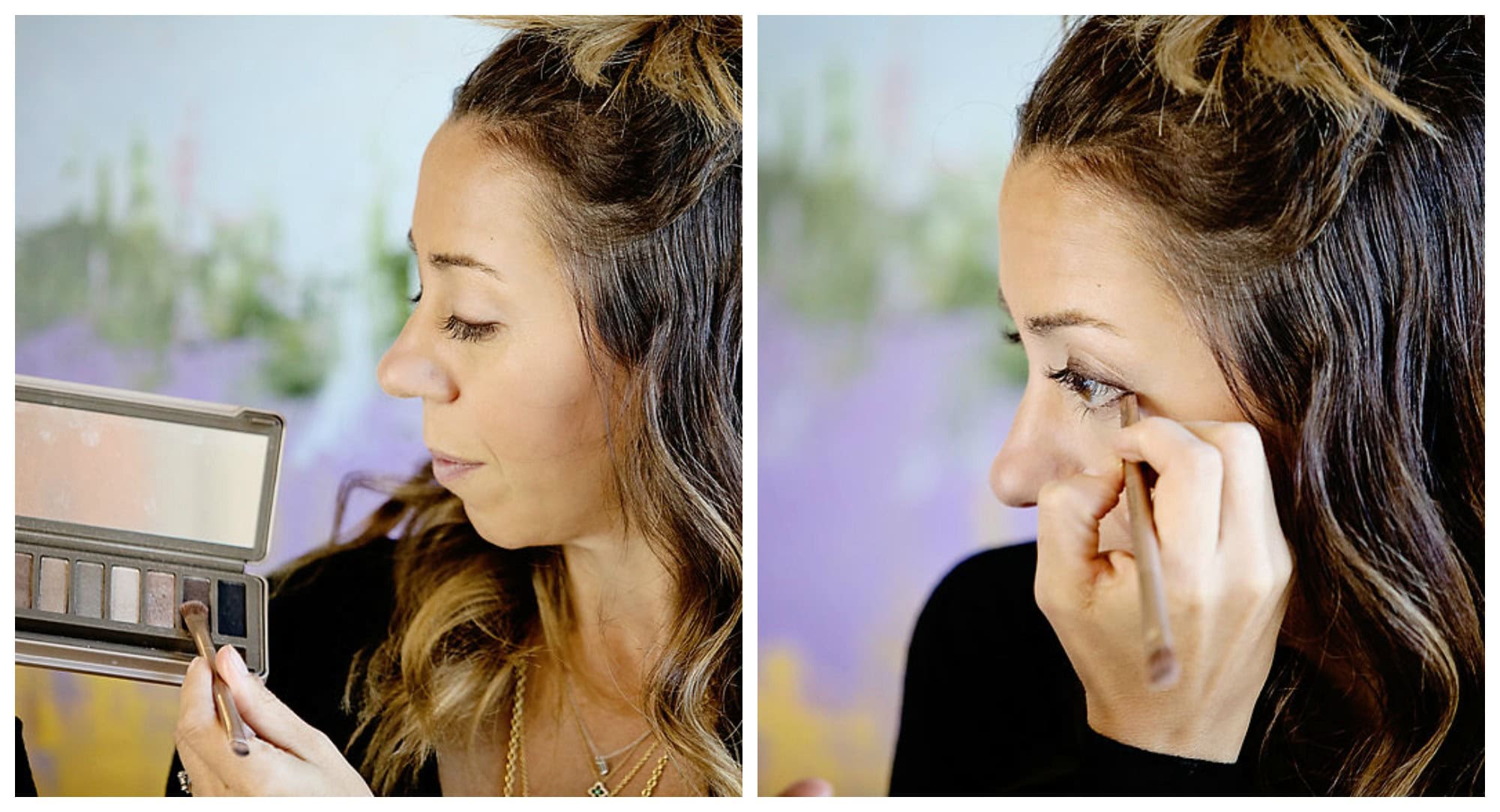 Step 4: Highlight/Contour
A pop of highlighter will really make this smokey eye come to life. Using the fluffier side of the eye brush, add a touch of the lighter/shimmery shades to the inner corners of the eye and also under the eyebrow to add more dimension. For even more contour, I use the fluffy brush to sweep the golden brown shades across the crease of my eye.
Step 5: Lashes
A swipe of mascara finishes this look. Add a neutral tone lip for day and a slightly darker shade for night.
Shop our smokey eye products here…