So let me start off by saying that I did NOT have fun doing this post. Like at all.
TOTALLY kidding. This was clearly one of my most fun posts I've done, and I am now currently looking for auditions as Sandy in Grease to launch my Broadway career. A few weeks ago I showed you ladies how to style the reader-favorite Spanx faux leather leggings 3 ways for daytime & nighttime and you all went CRAZY over it!! So in the spirit of Halloween I figured I would put together 3 (ah-mazing) costumes that involves said leggings that will 100% make you the coolest mom on the block. Even better? Almost everything here is from Amazon, Prime-eligible & super affordable. Done, done & done.
Black Cat
This one is probably the best for taking your kids out for trick-or-treating. A cozy black sweater layered with a black fur vest & black suede boots will keep you warm as your kids endlessly plea for "just one more house". Meow let's be real, I would probably wear this out even if it wasn't Halloween…but maybe without the cat ears.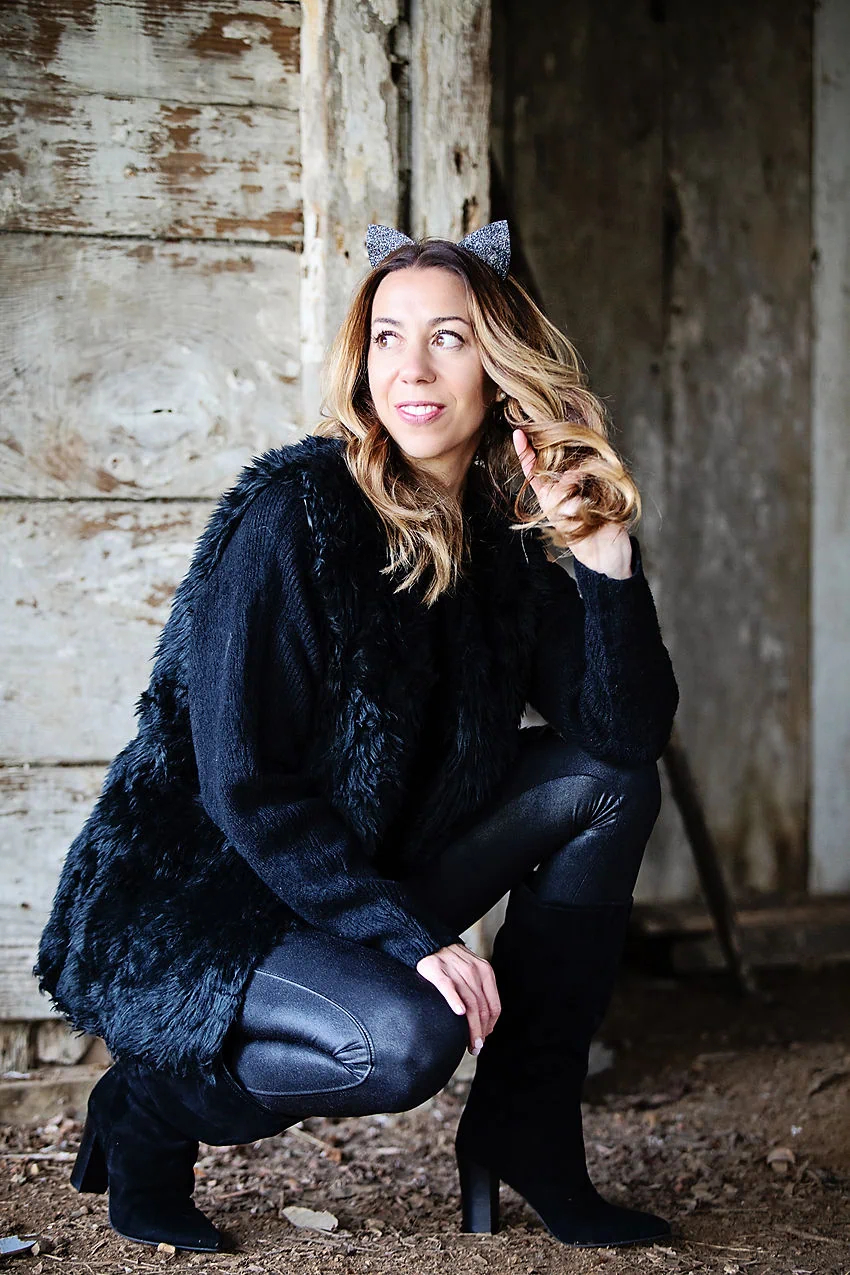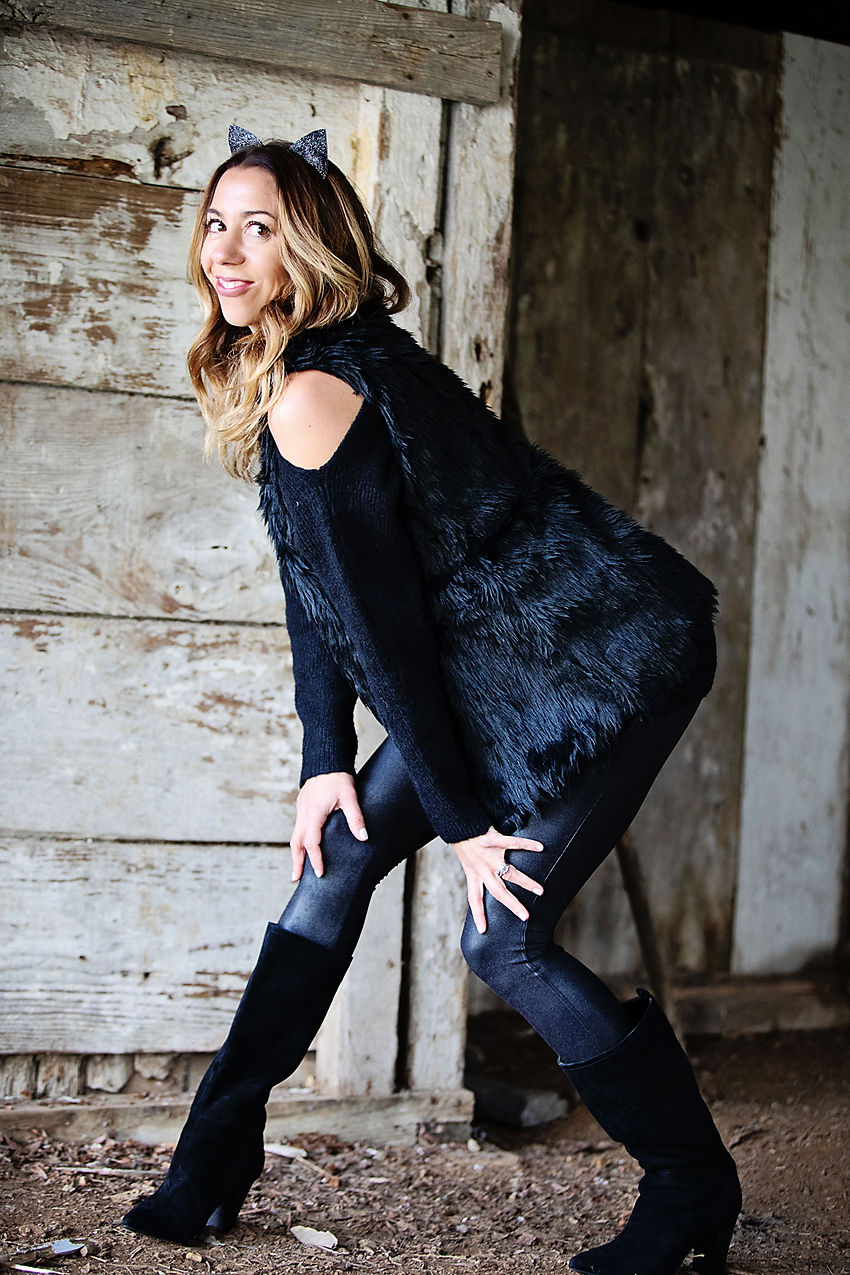 Sweater | Leggings | Vest | Boots | Cat ears
Biker Chick (Biker Chic?!)
Surprise! I got tattoos just for this post. Just kidding, but can we talk about how convincing these tattoo sleeves are?! Between those, a faux nose ring and fingerless leather gloves this was definitely a little out of my element…and I like it! I'm thinking I should start dressing like this when I'm home so my kids can see how tough I really am & listen. That'll do the trick, right?!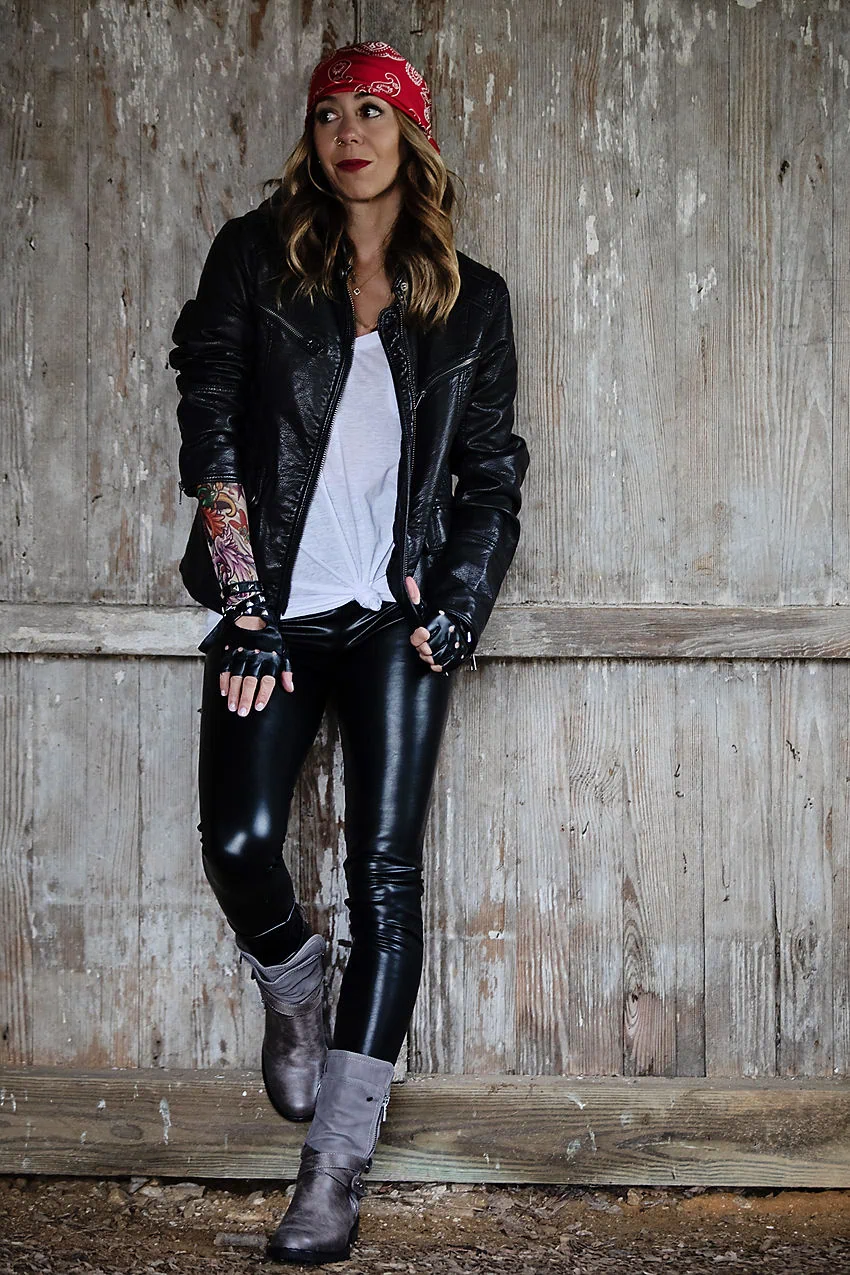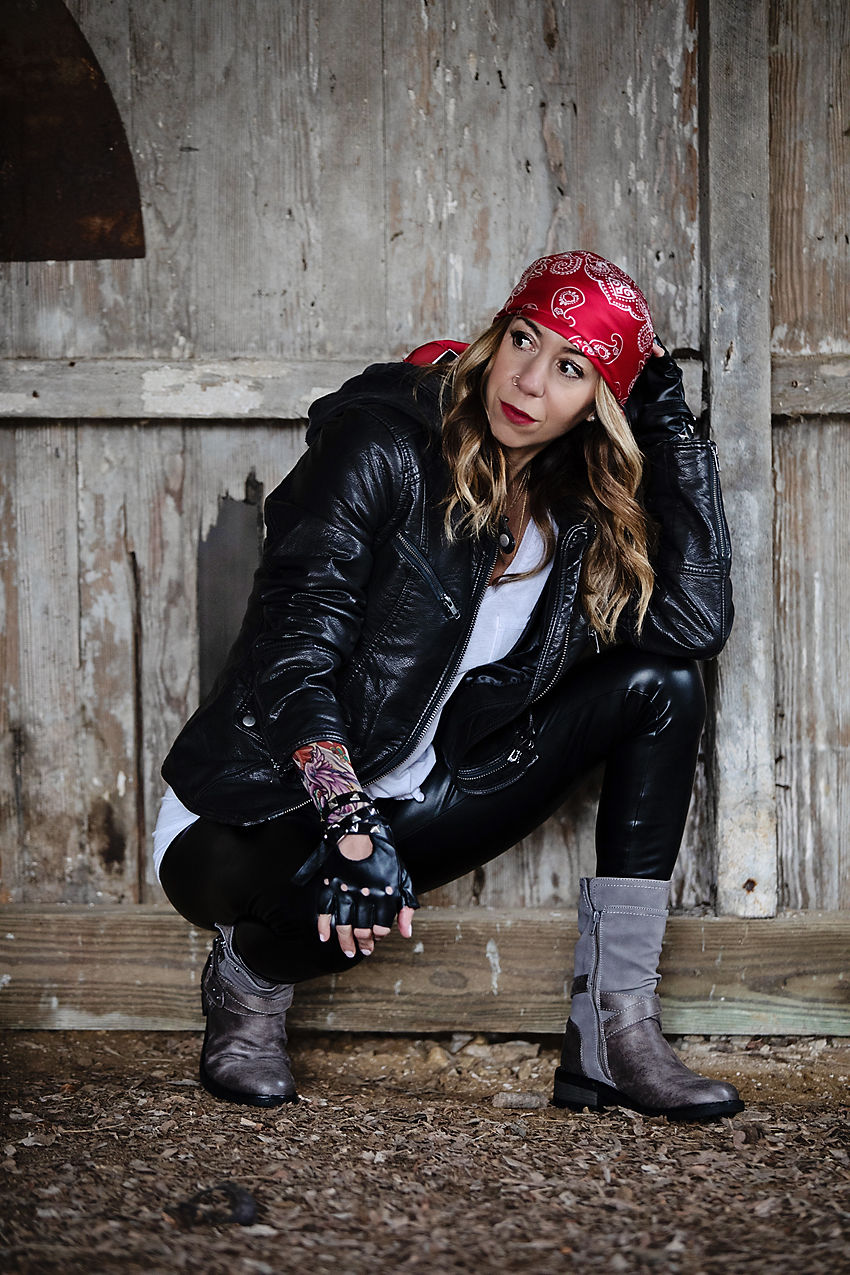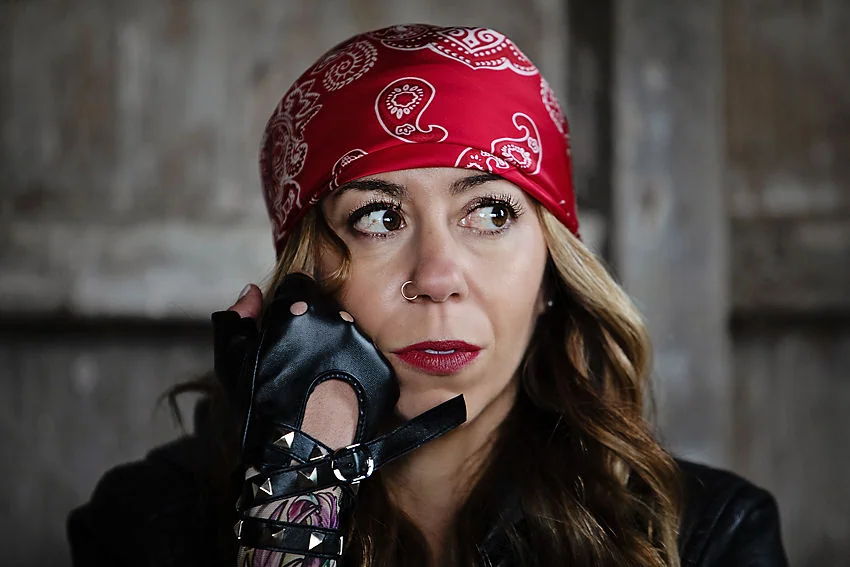 Leather jacket | White t-shirt | Leggings | Bandana | Nose ring | Tattoo sleeves | Fingerless gloves | Boots
Sandy from Grease
If you can't tell, I was definitely born to hand jive. I sang, I sassed, I shimmied, and I loved every minute of it. I might even show a behind the scenes clip of me singing during the photoshoot if I can get up the nerve 🙂 I opted for a shinier pair of leather leggings for this look to fully embrace my inner-Sandy & this black tee worn slightly off my shoulder. Throw on a pair of black pumps (or flats, if that's more comfortable for you) and prepare to sing "look at me, I'm Sandra-Dee!"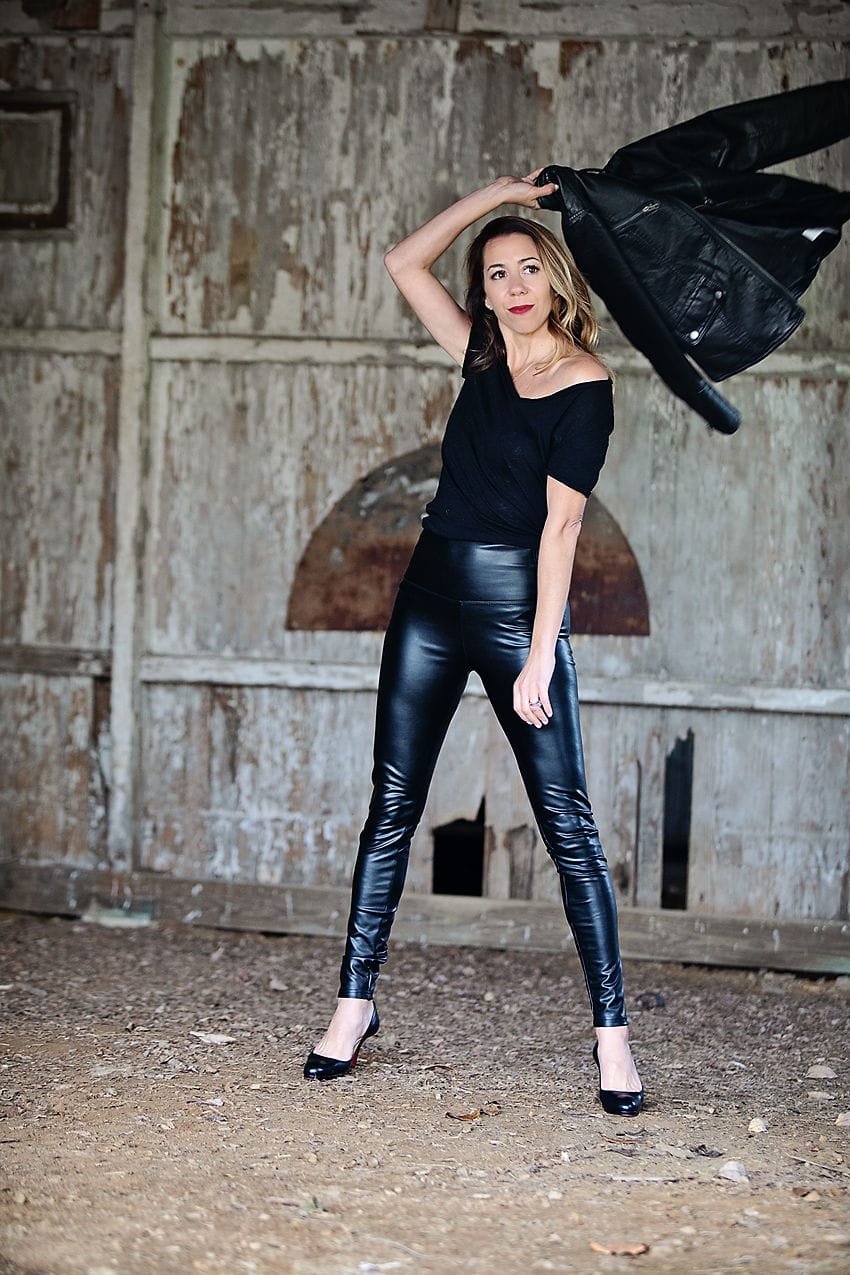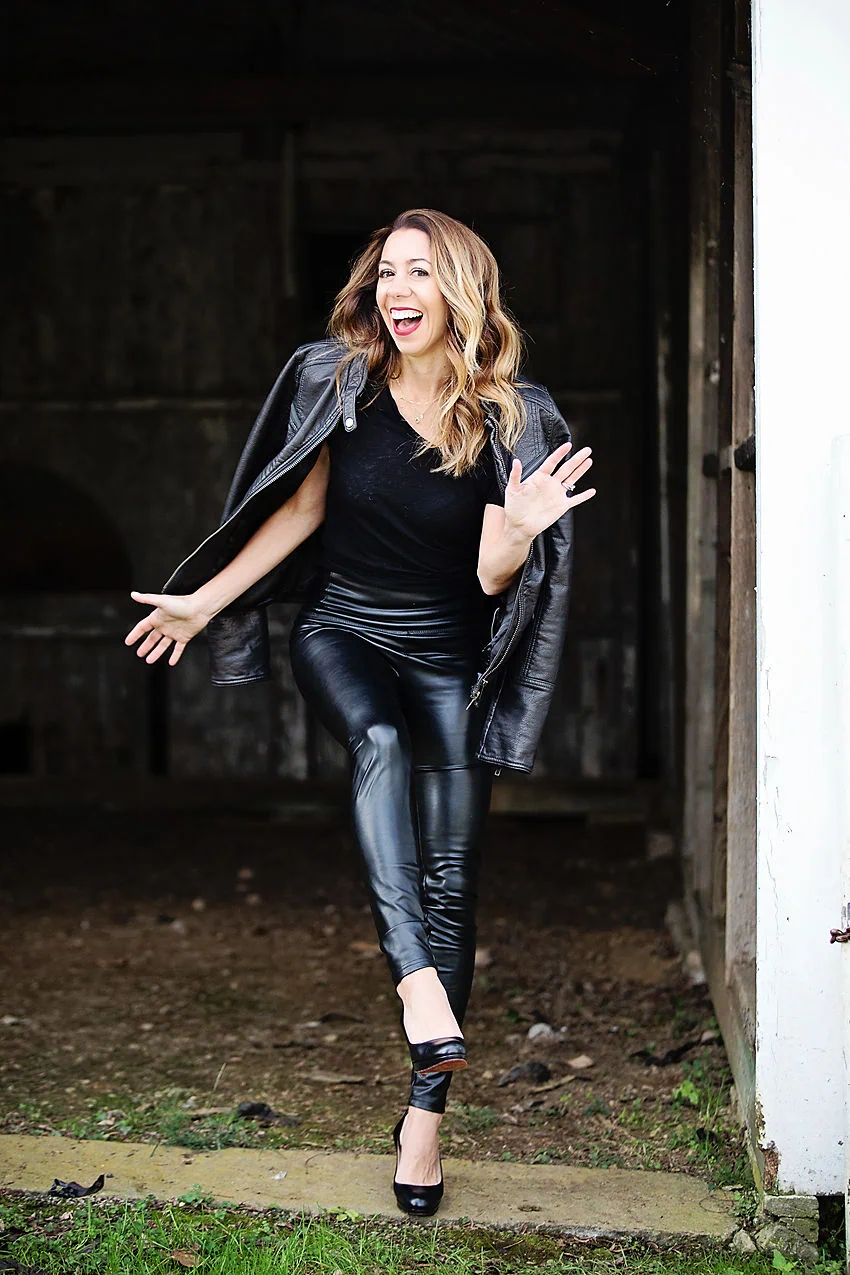 Leather jacket | Black t-shirt | Leggings | Heels
More Leather Leggings We Love…