A lot of people ask about my most worn denim in my closet… enter the chambray shirt. It's technically denim, just a lighter weight fabric and worn on top instead of the bottom 😉 And just like jeans the chambray shirt is super versatile. So versatile, in fact, that the Motherchic team members are each showcasing their take on how to wear a chambray shirt. Tie it, tuck it, even layer it under leather. No matter your style there is way to wear chambray in this post for you.
How to Wear a Chambray Shirt Over a Jumpsuit
Give your jumpsuit new life and a casual twist by popping on chambray top. For me this is the perfect casual Friday look.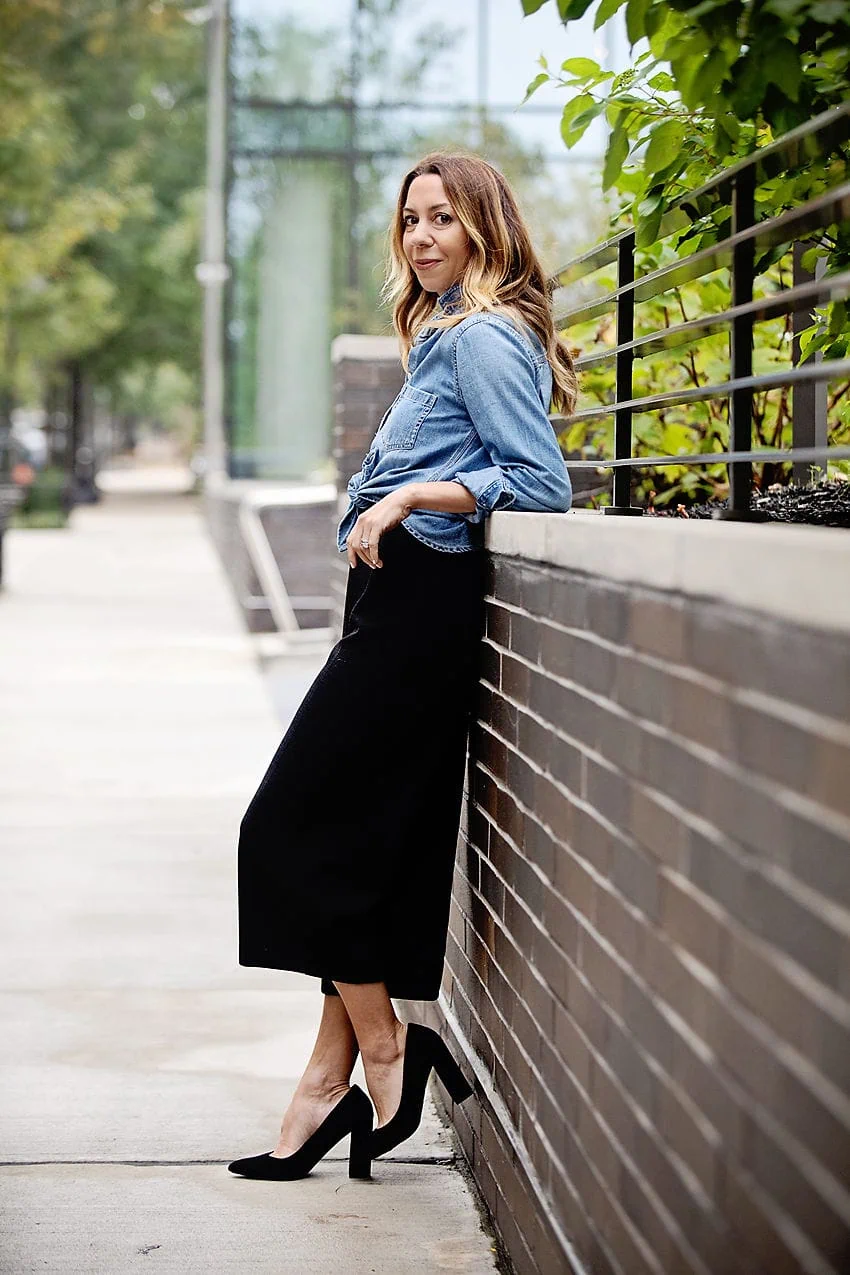 Wearing 
Jumpsuit | Chambray | Heels | Necklace
How to Wear a Chambray Shirt Tied over a Dress
Whether it is flow-y or slim a chambray top is the perfect way to break up a patterned dress. Not only does it extend the life your sleeveless summer dresses but also adds a touch of waist definition.
Wearing 
Check Dress | Chambray | Booties
   Striped Dress | Chambray | Flats
How to Wear a Chambray Shirt Paired with a Jogger
Disguise the "I woke up like this" look with a quick swap of your pajama shirt with a chambray top. This comfortable look still has the pulled together feel, so you can get out of the bus line without feeling like your still in your PJs.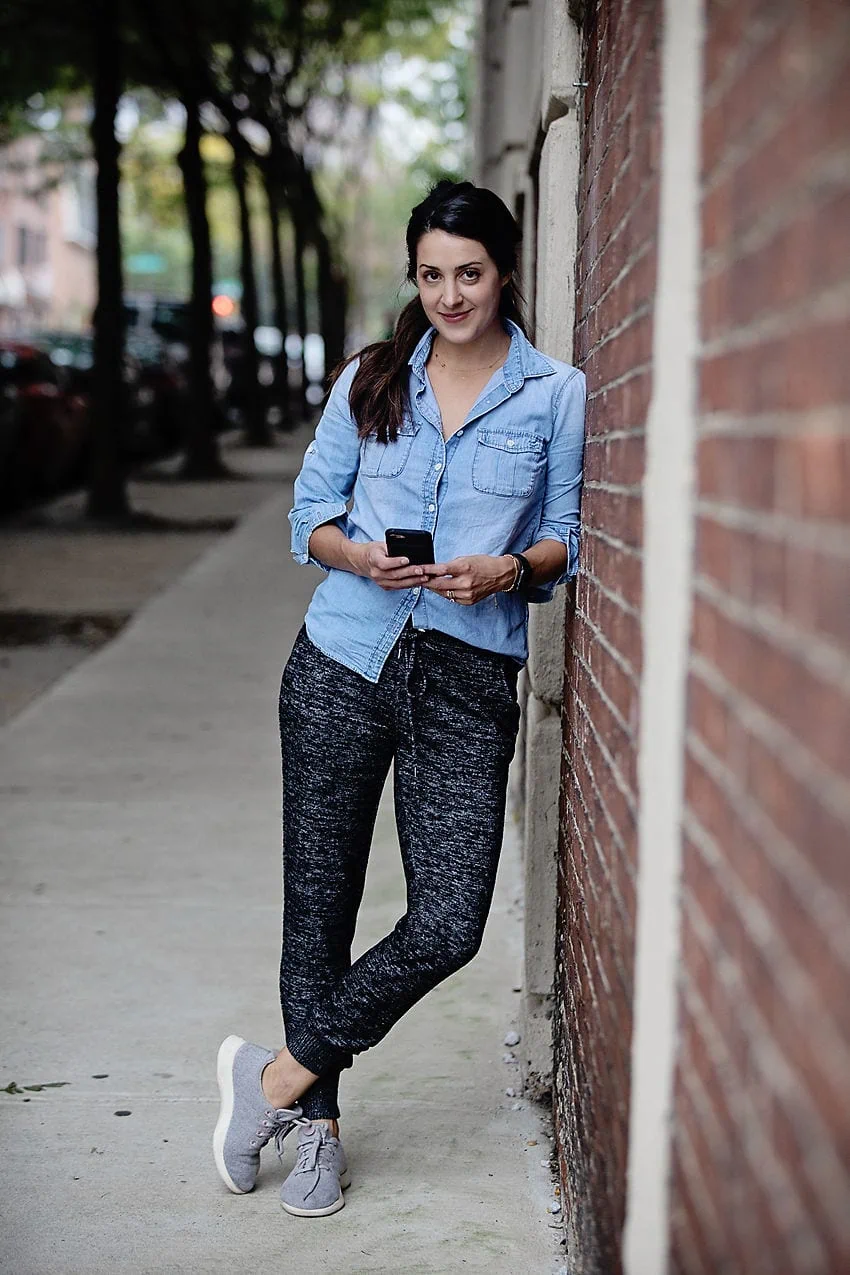 Wearing 
How to Wear a Chambray Shirt with Colorful Pants
At The Motherchic Headquarters we wear the pants. Literally and figuratively. But what to wear with this seasons hottest pastel shades? A chambray top is the perfect neutral topper.
Wearing 
Crop Pants | Chambray | Heels
    Chambray | Wide Leg Pants | Heels
How to Wear a  Chambray with a Skirt
A plaid skirt and tall booties is family photo ready with the addition of the chambray top. Also denim and plaid is the perfect combination.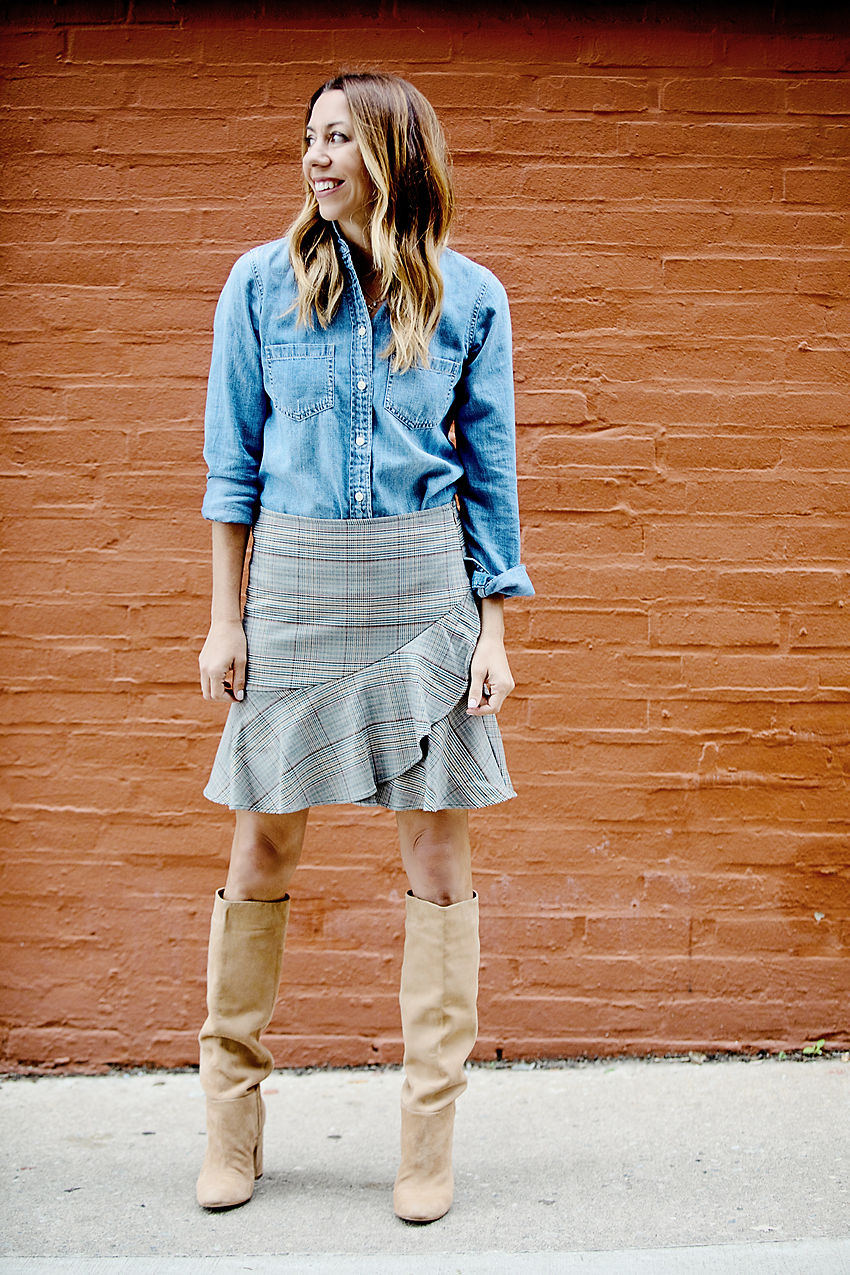 Wearing 
Skirt (and similar here) | Chambray | Boots
Layer it with Leather Jacket
Add a "cool" factor by layering a faux suede jacket over an all denim look. The perfect look to check out that beer garden this weekend.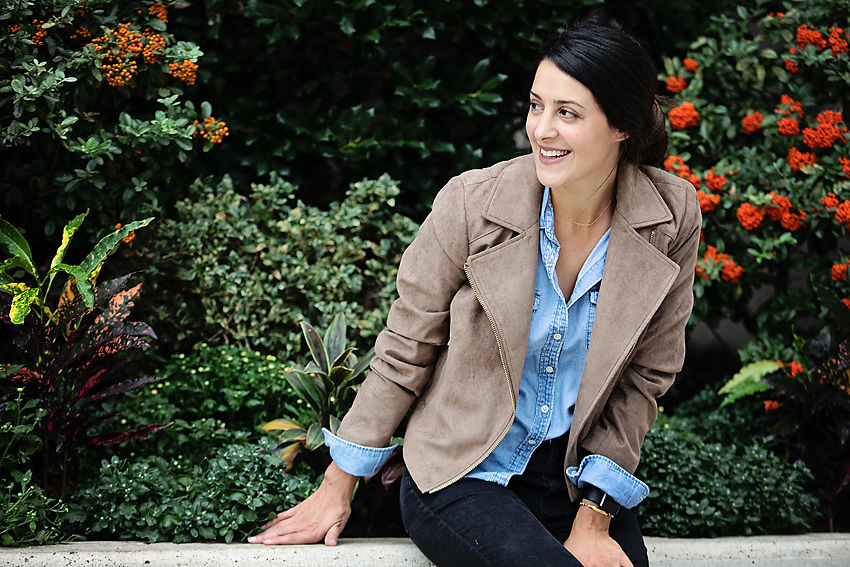 Wearing 
More Chambray We Love…