Thanks to REI and ShopStyle for partnering on this post.
Last week I went on a yoga retreat and one of the activities was writing down all of the things we value. We got out our journals and had to write for three minutes straight. What do I value? Family….love….relationships…good wine (that counts, right?)….honesty. My list quickly became filled with things surrounding human interactions and things that taste good. Clearly I value love and and being loved and all the feelings and wonderful experiences that come with those close bonds between myself and my family, my kids, my parents, my sisters, my husband…. the list goes on.
Then we had to go around the room and share one thing we value. It was eye opening listening to what other people had to say. Health for starters… I can't believe I didn't think of that! Yes of course I value health… my goodness that is way up on my list! As we went around the room listening to everyone's values, we came to someone who said they value nature. Now, I don't consider myself a "nature girl" by any stretch, but oh my goodness, yes! Nature. Without nature as the backdrop to life, where would we exist to do all of the things we love.
After the class we went on the most beautiful hike and I realized that even though nature in all it's glory is not part of my everyday life, I sure do value it's beauty and most definitely it's wonder. Most of my daily interactions with nature include sweeping up the mud that my kids bring into the house. The muddy cleat struggle is real, my friends. But it's funny how such a simple activity of sharing values brings certain appreciations to the front of your mind.
Fall, for us, is filled with so many outdoor activities in the time of year where many argue nature is at its finest. Beyond all of the sports, there are orchard visits and hayrides and snuggling around the fire pit at night listening to music and enjoying nature after the sun goes down. STARS, you guys! I mean, this world is pretty amazing. And just the simple act of walking to the bus stop with a slight chill in the air enjoying the leaves doing their ridiculously gorgeous color changing thing.
And because I can't get through a post without talking fashion, there is something to be said for what Mother Nature does for our wardrobe. This is officially cozy season and if you've been following on Instagram you've probably seen me wearing this jacket pretty much every day in my stories. I am now officially obsessed with the entire Wallace Lake Collection at REI – it embodies all of those nostalgic fall vibes from the materials to the colors, to the textures. Check the entire collection out here and cue the warm fuzzy feelings. And even though this sweatshirt is technically men's, I totally want it for myself.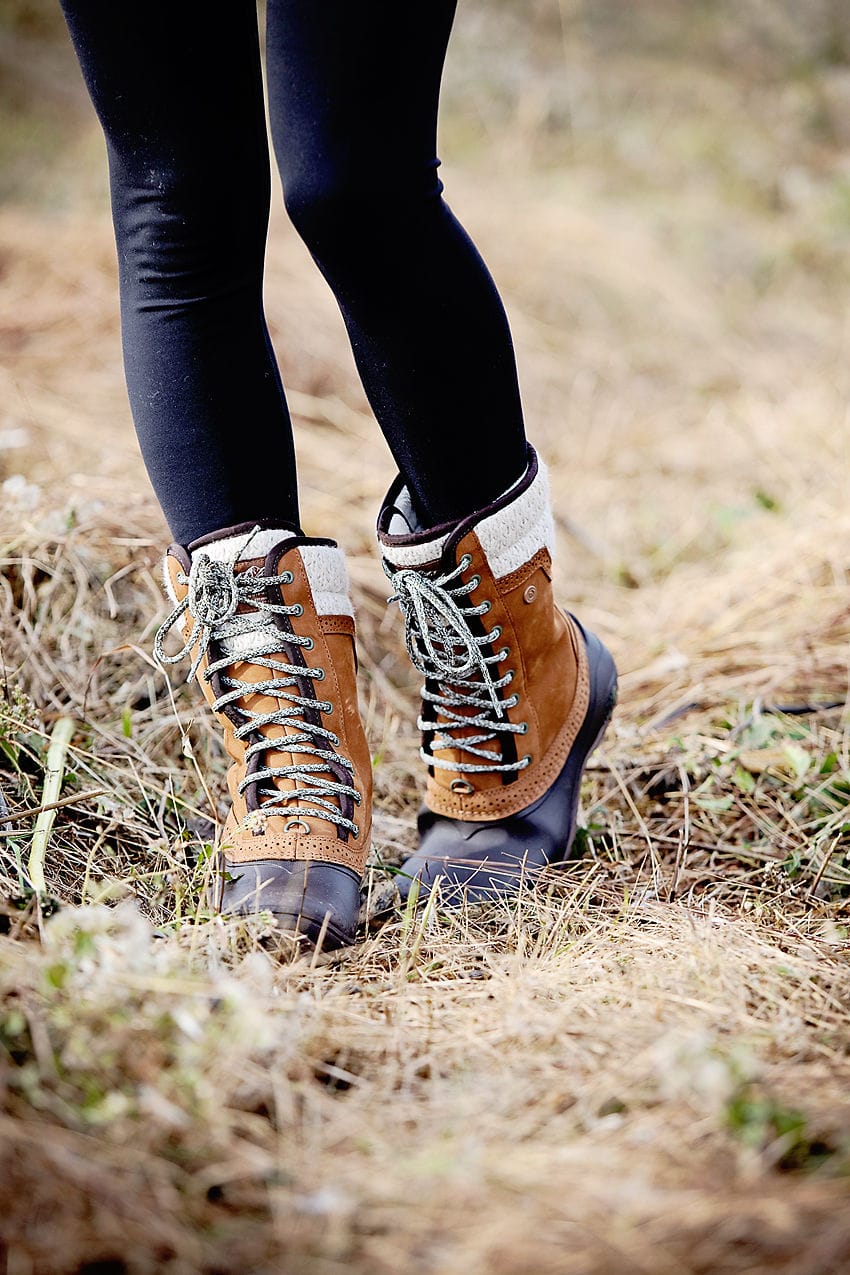 So now that I've gotten all deep with you all, I can't end this post with asking you! What do you value?
Wearing: 
Sherpa Bomber | Flannel (wearing Kendall Peak Plaid Dk Army Cot) | Leggings | Hat | Boots