We are approaching the time of year in the northeast where jackets matter. Warmth factor aside, your outermost layers get the most exposure – from the bus stop, to the grocery store, to the work commute, the neighborhood bonfire, the sideline, the date night, the post Thanksgiving work-off-the-mashed-potatoes-stroll around the neighborhood, the (highly photographed) Christmas tree cutting extravaganza, the romantic ice skating adventure under twinkling lights, the grocery store (again), the yoga class run, or just simply wearing it around your house because you are too cold to take it off (just me?)…. your jacket cost per wear will eventually wind up being free, so choose one you love and wear the heck out of it.
For this post I'm featuring three categories of jackets – the parka, the puffer, and lighter weight layers (read: fleece). Arguably, you need all of these layers hanging in your coat closet for various occasions, but I recommend doing your own outerwear edit and see where you need to fill in the holes to decide which pieces need to be donated/replaced. For me personally, I was in need of a parka. I wore my super warm (yet not so chic) North Face parka to way too many holiday parties last year. My goal this year was to find a coat that could do it all – one that I could wear with jeans and sneaks, but could also dress up for holiday parties, date nights etc… and I think I found just the one!
Polished Parkas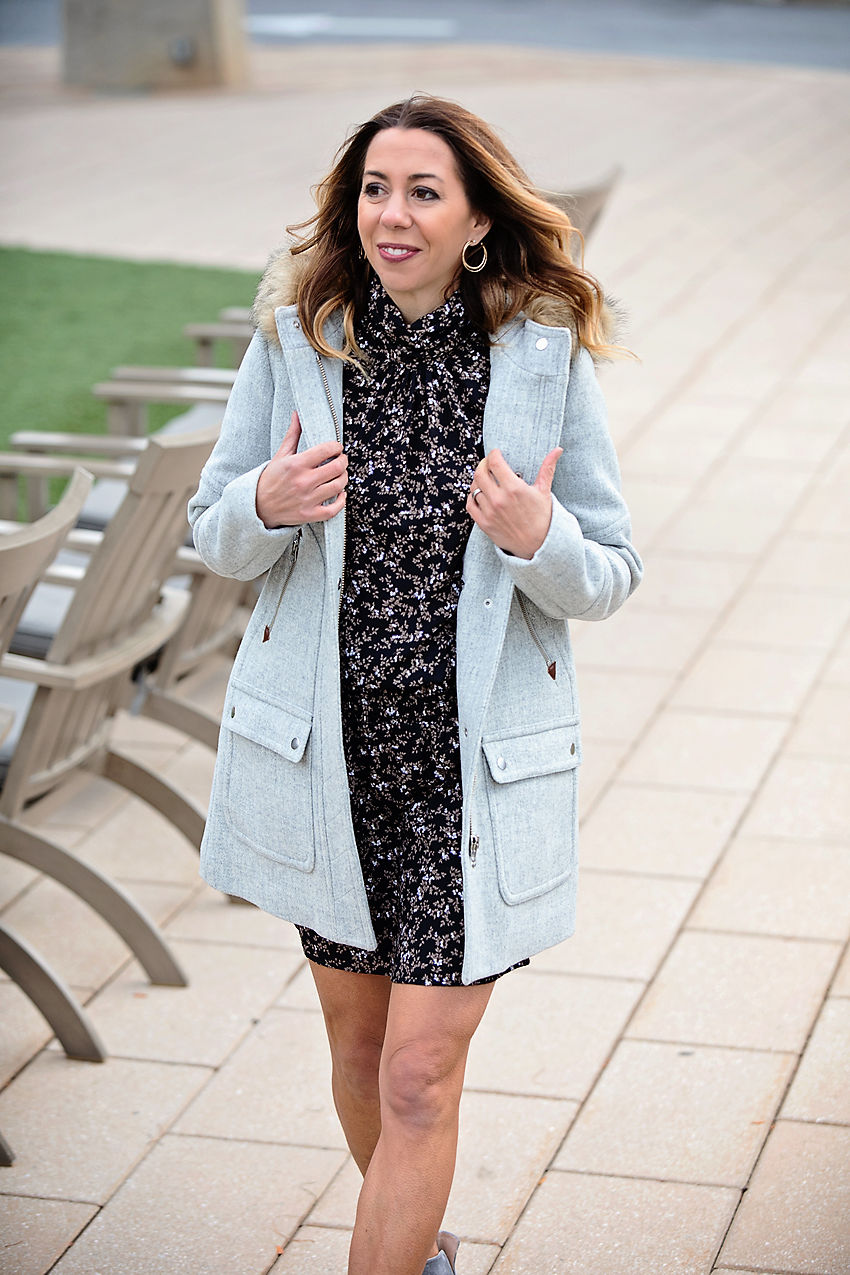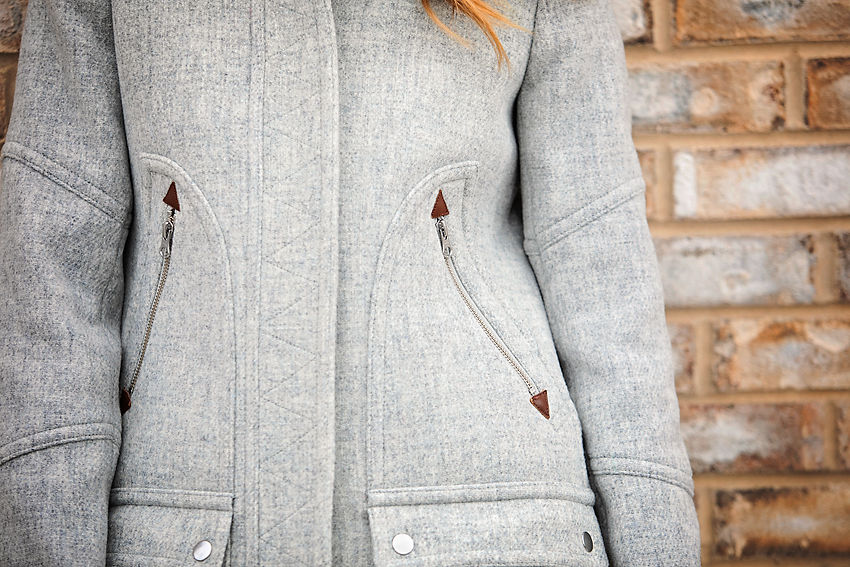 Chateau Parka (less expensive version here)| Dress (use code: MOTHERCHIC15 to save 15% on orders of $150) | Shoes
This parka has great ratings for good reason. It's soft yet structured and has so many great details from the stitching to the leather capped pockets. The faux fur lining is removable which makes this piece even more versatile. I recommend buying your regular size or sizing down. I am wearing the 0 (normally a 0-2) and I have plenty of room to wear a cozy sweater underneath.
Shop more polished jackets…
Playful Puffers
Puffer | Jeans | Leopard Top (comes in several colors)
Question: Why wear a black puffer when you can wear a rose gold metallic one?! Ok you don't have to answer that, but clearly this coat is all about F.U.N… and just so happens to be insanely warm. The puffer is your every day go to so we've linked a bunch below… all of which have plenty of personality! And if something more simple with bootie coverage is a requirement, I'll be featuring this one in a post coming soon!
More of my favorite puffers…
Feel Good Fleece
For those milder days, a lightweight fleece may be all that you need. My sister lives in Florida and I know the Uggs and fleece quarter zips come out in full force when the temps dip to (gasp!) 68 degrees! These layers are ready for anything…
Check out more light layers here…