Thank you to Backcountry and ShopStyle for sponsoring this post. 
When my kids were little, little… and I say that because they are still technically "little", I used to spend hours searching online for things to do with them on the weekends. When my first two were babies I worked full time as a teacher so I wanted to the time we spent together on the weekend to be special. My husband and I would bundle the kids up, head to the city for whatever "event du jour" was happening… and it was a lot of work. And a lot of times my kids would be cranky, whiney, hungry and we would return home thinking, "Why did we just do that?!" I've learned over the years that kids don't really need to be entertained. Sometimes it's best to just keep it simple. Bundle up, and go outside.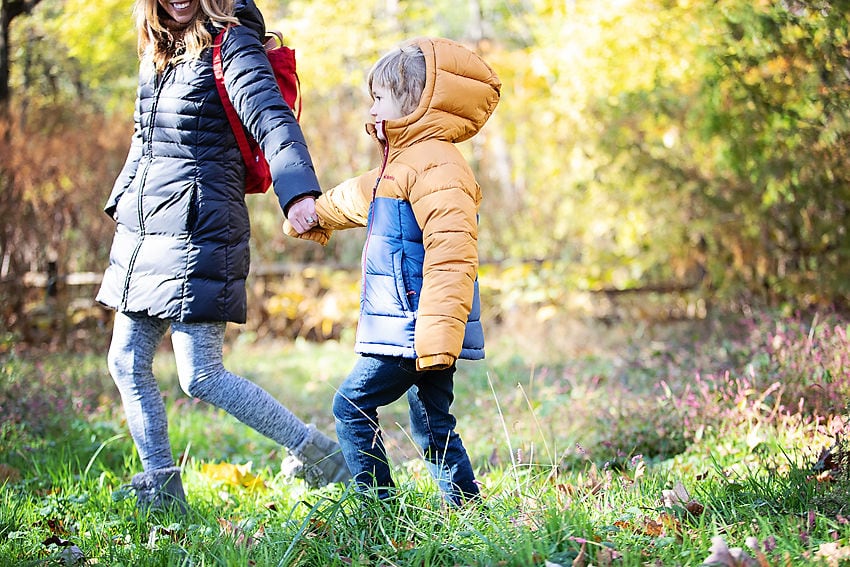 We are so fortunate to live near some beautiful college campuses and this time of year they are pretty spectacular with the leaves in their color changing "prime". So yeah. I get to enjoy the view, and my kids get fresh air and the opportunity to do their brotherly bonding thing mess in the form of spotting pretend snakes (at least I hope they are pretend?!), looking at ducks, wrestling… the usual. My only job is to make sure they are warm and to bring the snacks.
Backcountry is my one stop shop for all cold weather gear – they even have "gear heads" who will chat with you live to give their expert opinions on warmth factor, waterproof-ness etc…. Columbia, Marmot, Patagonia, The North Face – you really can't go wrong with any of these brands and I'm so excited to share that you can get 15% off your first order with code LINDSEY15! Two of my boys have Columbia jackets and even though it's a lower price point, the quality is amazing. Depending on your budget there is a great coat for everyone and it's even better if one jacket gets a few seasons of wear. This Columbia jacket has an "outgrow" system so you can extend the sleeves as your child grows… genius!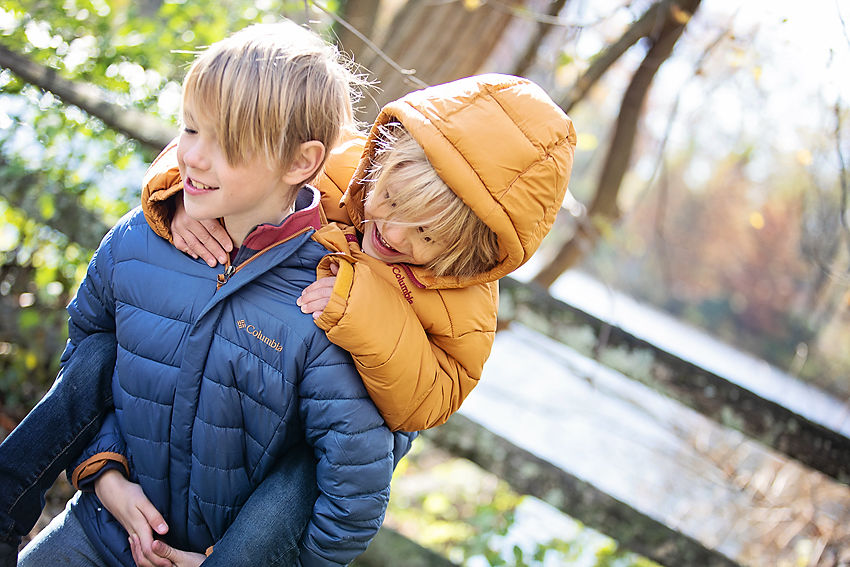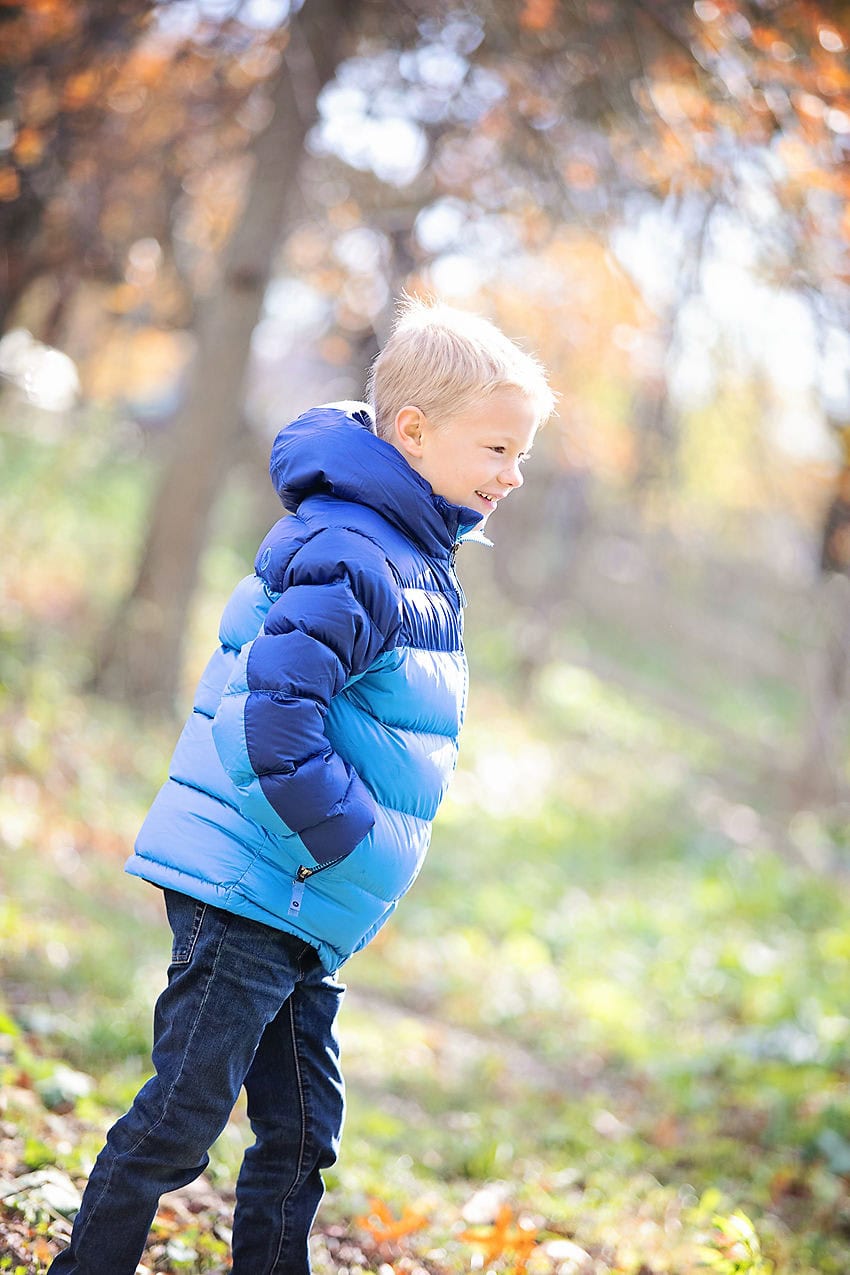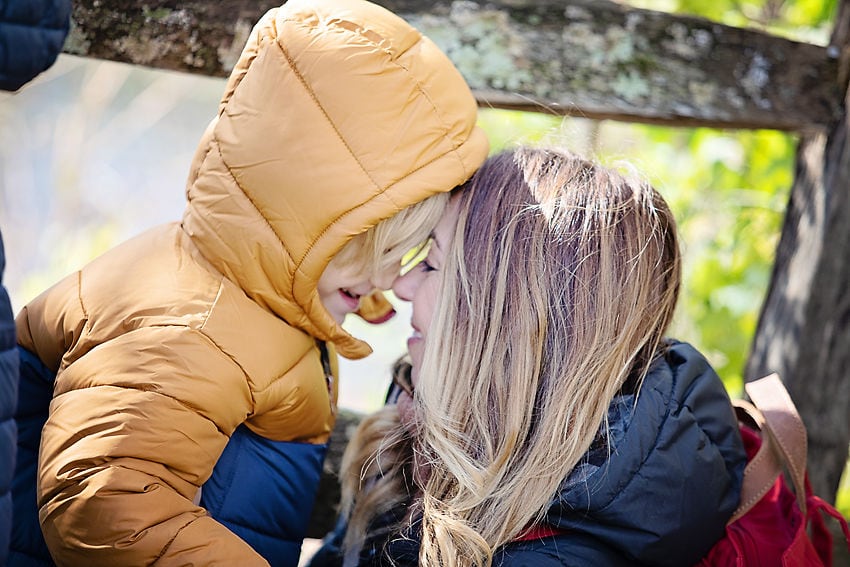 And as for me, I am always freezing, but want to be able to move and not feel like a puffed marshmallow. A great slim puffer that is actually super warm is hard to come by, but this Prana coat is seriously good! And speaking of slim, I like by boots to be the same – who wants to walk around in ginormous clunkers?! I've been eyeing these Sorels FOREVER and they are even better than I had hoped. Despite the wedge, they are super walkable and can be worn on a casual stroll, out for errands, or any event where "cozy chic" attire is needed.
Wearing:
Prana Jacket | Sorel Boots | Sweater | Leggings | Bag (converts to backpack!)
Boys Wearing:
Columbia Pike Lake Jacket  (gold/blue) | Marmot Guides Down Hooded Jacket (blue/dark blue) | Columbia Powder Lite Puffer Down Jacket (navy)
Shop The Cold Weather Edit:
And for kids…