Did someone say party?! 'Tis the time of year when I actually have a social life beyond the 5 minutes of adult conversation that occurs on the sideline of my kids' sporting events. The month of December makes up about 80 percent of my "going out" allotment for the year so when it comes to outfits I don't hold back. I like to have a bunch of outfit formulas at my fingertips so when the time comes to warm up the chicken fingers and mac and cheese for the kids, put on TGIF (not sure if that is even still on, but wouldn't it be nice?!) and sneak upstairs to get ready…. I'm actually have an outfit plan in place. Because we all very well know, despite whatever show is on the tube, they will find you. And need things. Enter, party skirts and boots and cashmere, obviously. Fun meets comfort meets luxe.
Lord & Taylor is having 40% off thousands of items right now and 20% off full priced items and sale items with code: FRIDAY plus FREE SHIPPING! If you have been holding out to buy that perfect cashmere sweater for the season, now is the time. For this easy outfit formula I paired a beautiful cashmere turtleneck (was $160 now $49?!) with a pleated skirt and sock booties. And can we just talk about sock booties for a second? They. Are. Amazing. I'm not sure if it's the fact that they hug your feet or the fact that when worn with jeans you don't have to worry about tucking or rolling the hem because the only option is to go OVER the bootie, but they are worth a try if you don't already own a pair. And this skirt just speaks for itself. Simply stunning. You could dress it up even more by swapping out the sweater for a lacy camisole and the boots for stilettos. Because this look is neutral I added a pop of emerald in my earrings.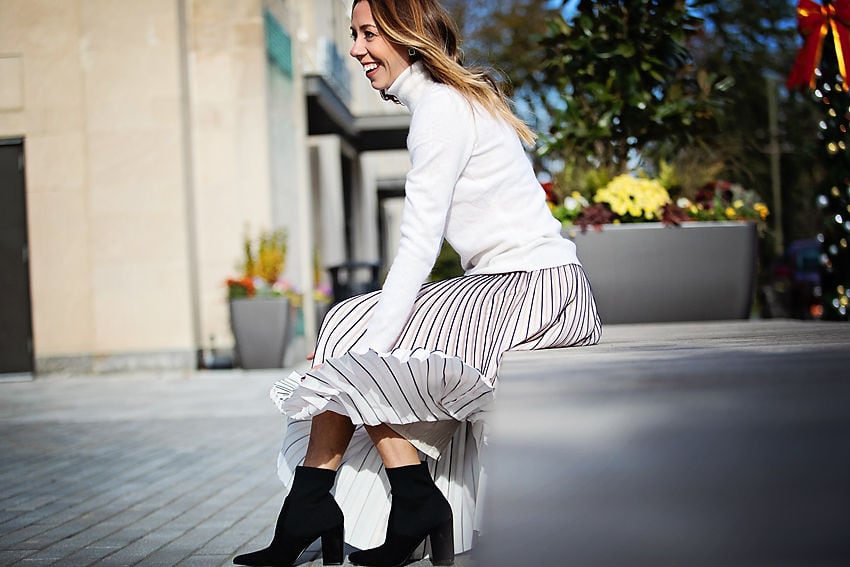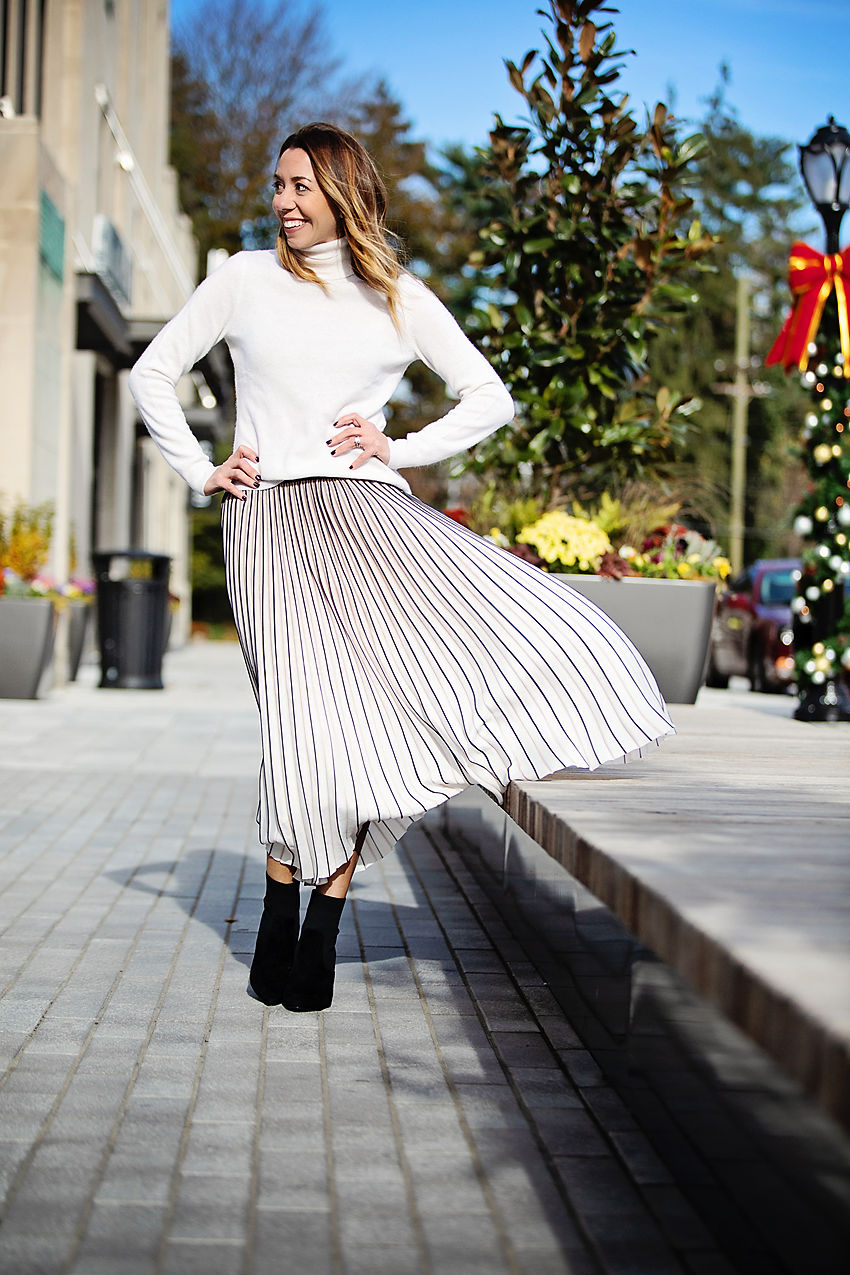 Wearing:
Cashmere Sweater | Pleated Skirt | Sock Booties | Emerald Earrings
The Party Skirt, Bootie, Cashmere Edit:
Party Skirts
Sock Booties
Cashmere Sweaters
Thank you to Lord & Taylor and ShopStyle for sponsoring this post.