Thank you to Nordstrom and ShopStyle for sponsoring this post.
Ladies, you did it. You survived the holiday season and hopefully you've got a full week ahead to spend with the family. No moving elves at odd hours in the middle of the night required. Today is a day about treating yourself!! Yes, this last month was magical and all, but I would be lying if I said I wasn't in need of a little down time. GOOD NEWS. The Nordstrom Half Yearly Sale starts TODAY and it's time to break out those gift cards, use those notes, and get yourself what you really want. Maybe you are in the market for a new pair of boots, or an outfit for New Year's Eve, or a warm coat for ski (or snowman building) adventures that await….. or wait for it, a mid-winter getaway to somewhere warm (a girl can dream)! My team and I curated a list of our top picks plus TWO full looks that are all on sale!

For the looks below, I took the same jeans and sweater combo to create two totally different looks. With the addition of a jacket and swap of shoes, it just goes to show that great basics can be worn so many ways with a little creativity. Reason #643 that I love Nordstrom – they have it all, wardrobe staples and the pieces that give my outfits a little personality.
Look 1 // All About the Accessories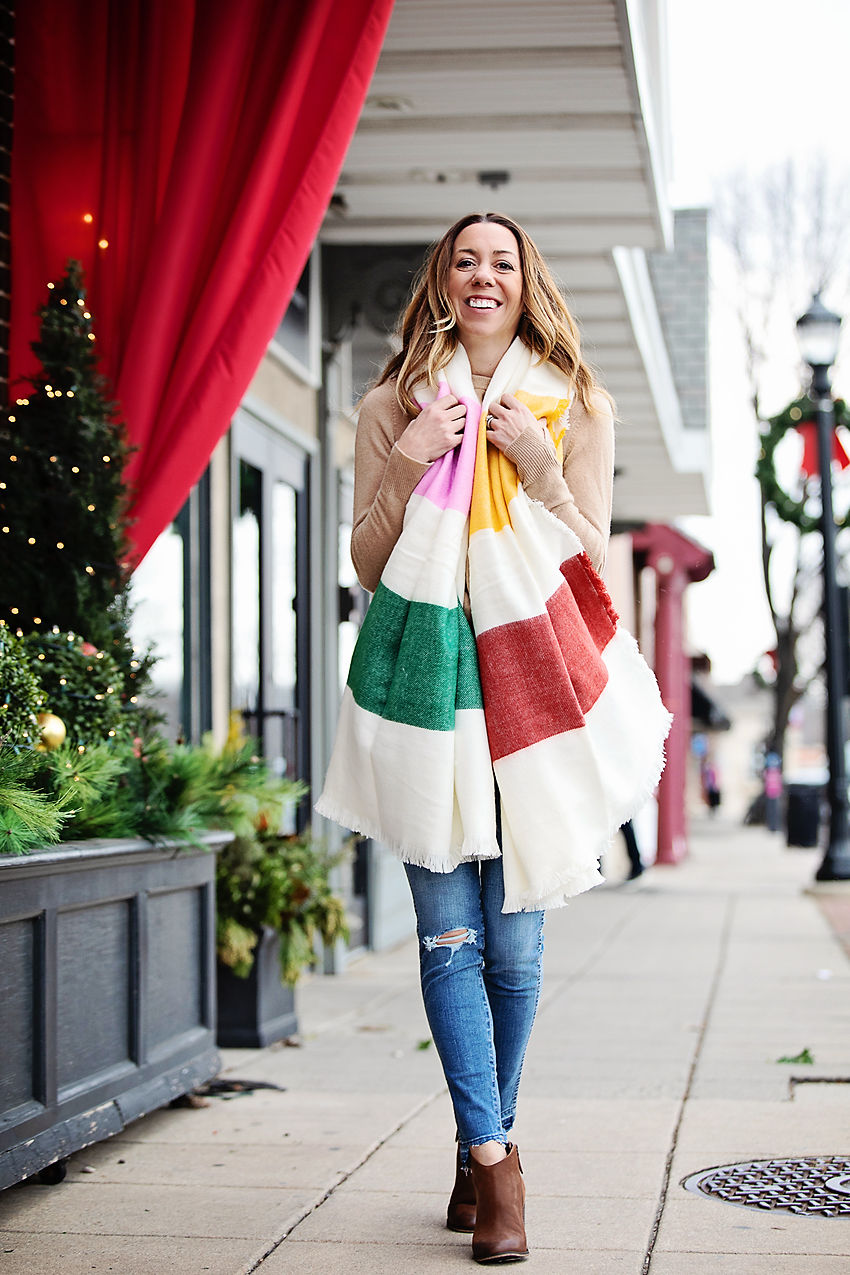 Cashmere Sweater | Striped Scarf | Jeans | Booties
Look 2 // Shearling Stripes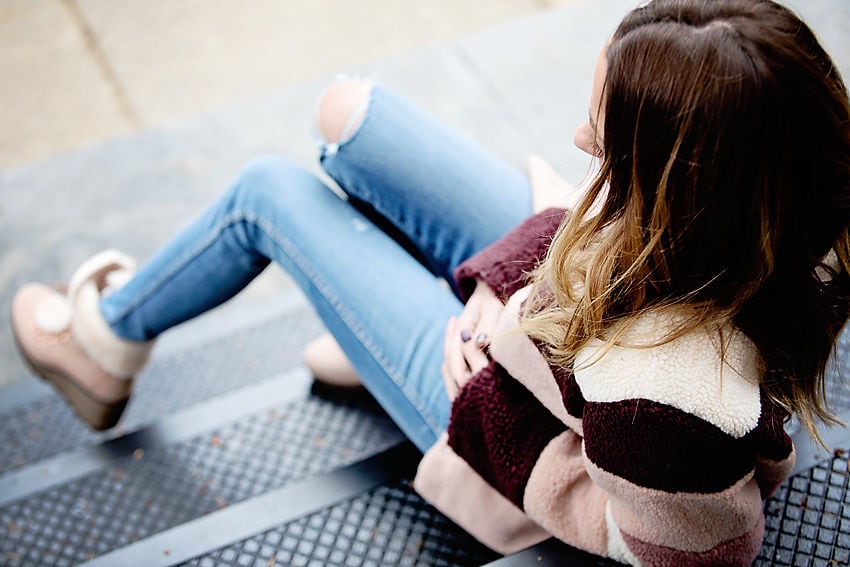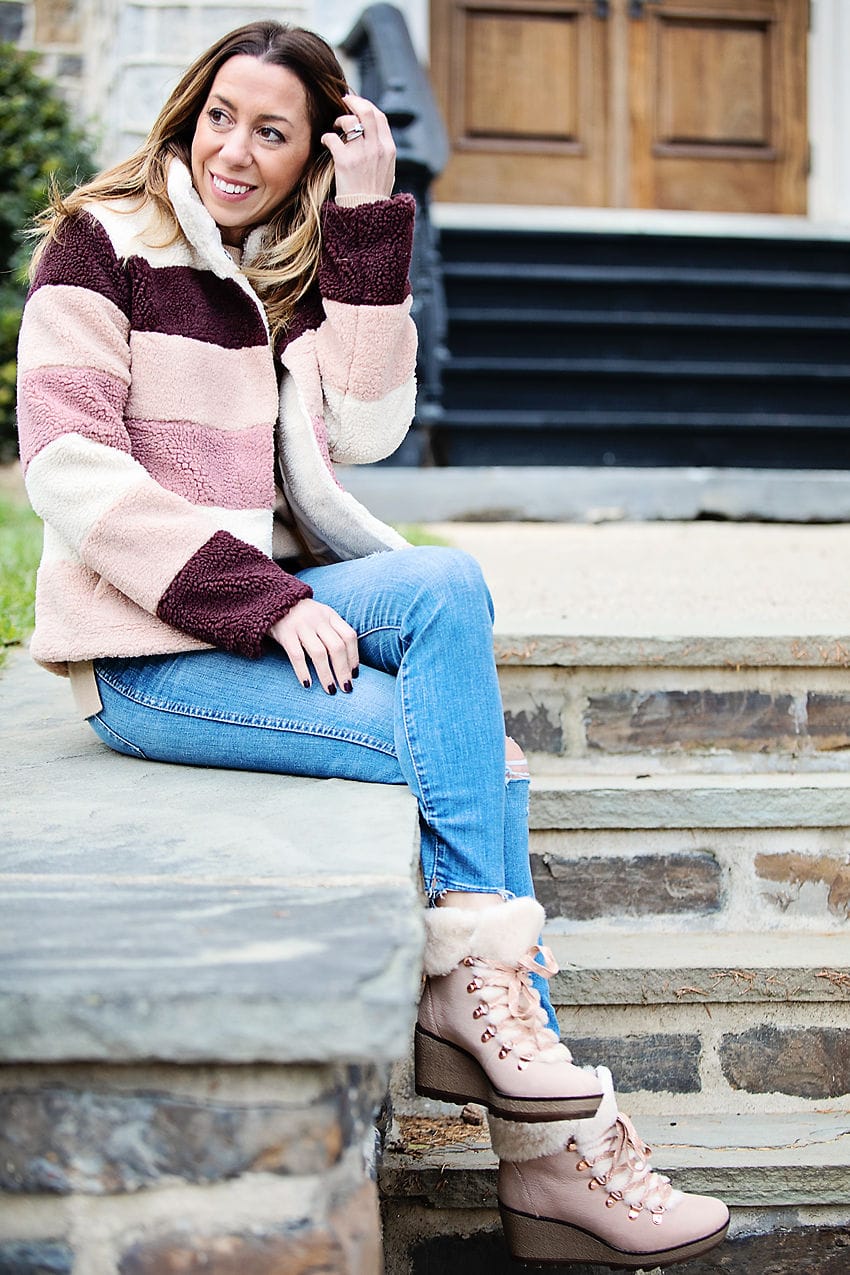 Shearling Jacket | Cashmere Sweater | Boots | Jeans
Thank you to Nordstrom and ShopStyle for sponsoring this post.