I have a hard time calling this a new year's resolution – it's more of a life resolution: move more, stress less. But man are we busy, busy people. If I really think long and hard about how I can improve myself in the New Year, it comes down to making better use of my time. Because two things that I find I can never seem to find the time for are probably the two main pillars of health – sleep and exercise. And they feed off of one another – the fact that I go to bed too late means I'm too tired to wake up early to exercise in the morning and the reason I stay up too late is because I'm probably not making the best use of my time. I know. It's confusing. But amidst my jumbled thoughts I really do thing I see the solution: ROUTINE.
I am not a type A person so I guess that makes me type B or Q for that matter. It's Type A and then everyone else, right? But perhaps adopting some of those more scheduled behaviors is not such a bad thing. Of the seven mornings of every week – no two of mine look the same. Sometimes I wake up and brush my teeth right away. Sometimes I wake up, change the baby's diaper, make coffee, then brush my teeth. Sometimes I wake up, open my computer to answer emails, make breakfast, start some laundry, and then brush my teeth. Sometimes I even get fancy and use my water pik. So while I don't want my mornings to turn into something wildly predictable (what fun would that be?!), my resolution is to make at least three of them look the same so I know I am making time for consistent workouts.
And yes, the routine technically starts at night and in my head looks something like this: Go to bed at 10pm, wake up at 6, brush my teeth….. workout. And then whatever happens after that is free game…..
It's really quite simple, the execution is where the struggle lies and I am constantly seeking motivation to make such a simple plan more attainable. And say what you will, but new workout gear never fails to make me want to move. Lord & Taylor is having a "New Year, New You" sale right now through January 8th where you can save an extra 15% on regular and sale merchandise using code: New year. I just discovered that they carry one of my favorite brands, Good Hyouman, that is hard to find at big retailers. Here are two looks I purchased as part of the sale to, well, you know, to help me with my routine goals 😉 And I'm not talking about pieces that are going to break the bank (because I'm sure that's another animal of a resolution on it's own….) Most of the pieces I'm wearing (leggings included) are under $30!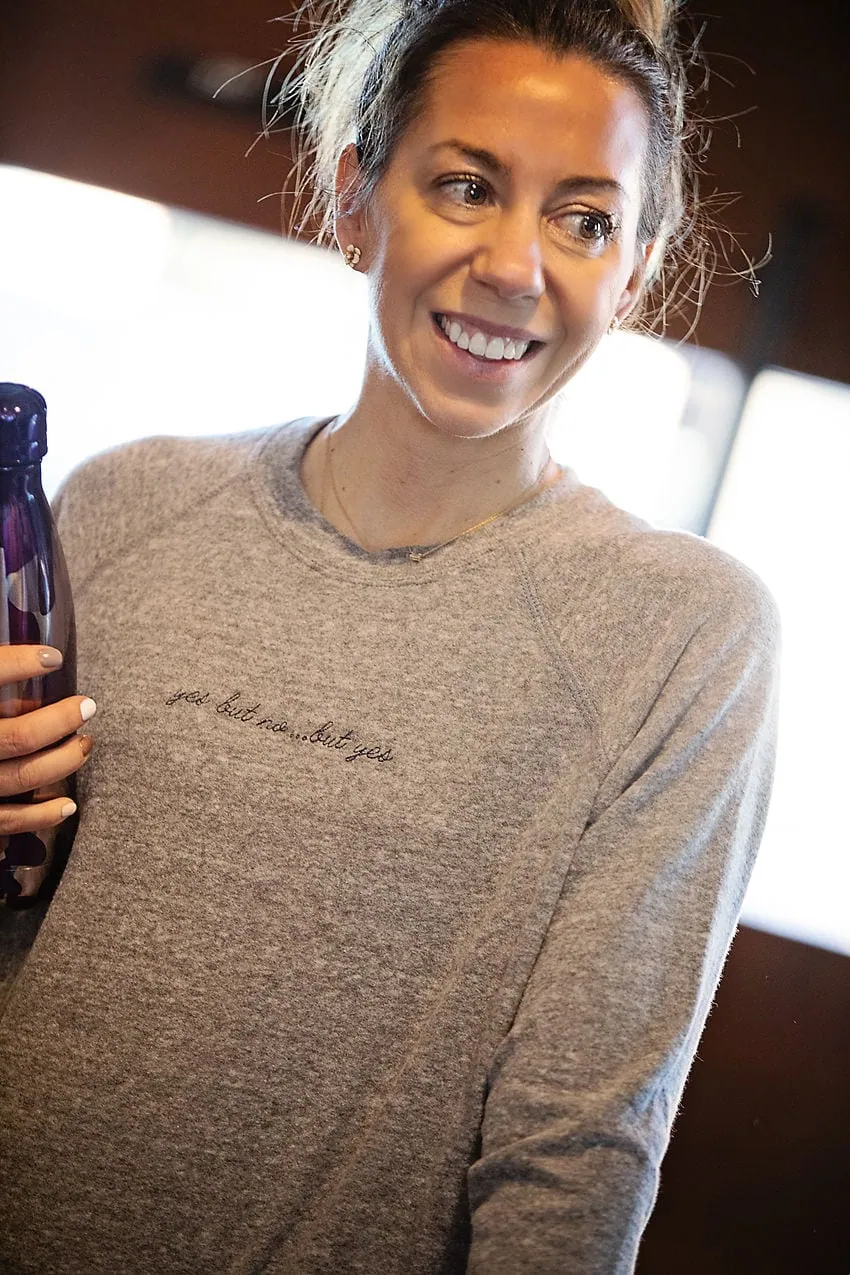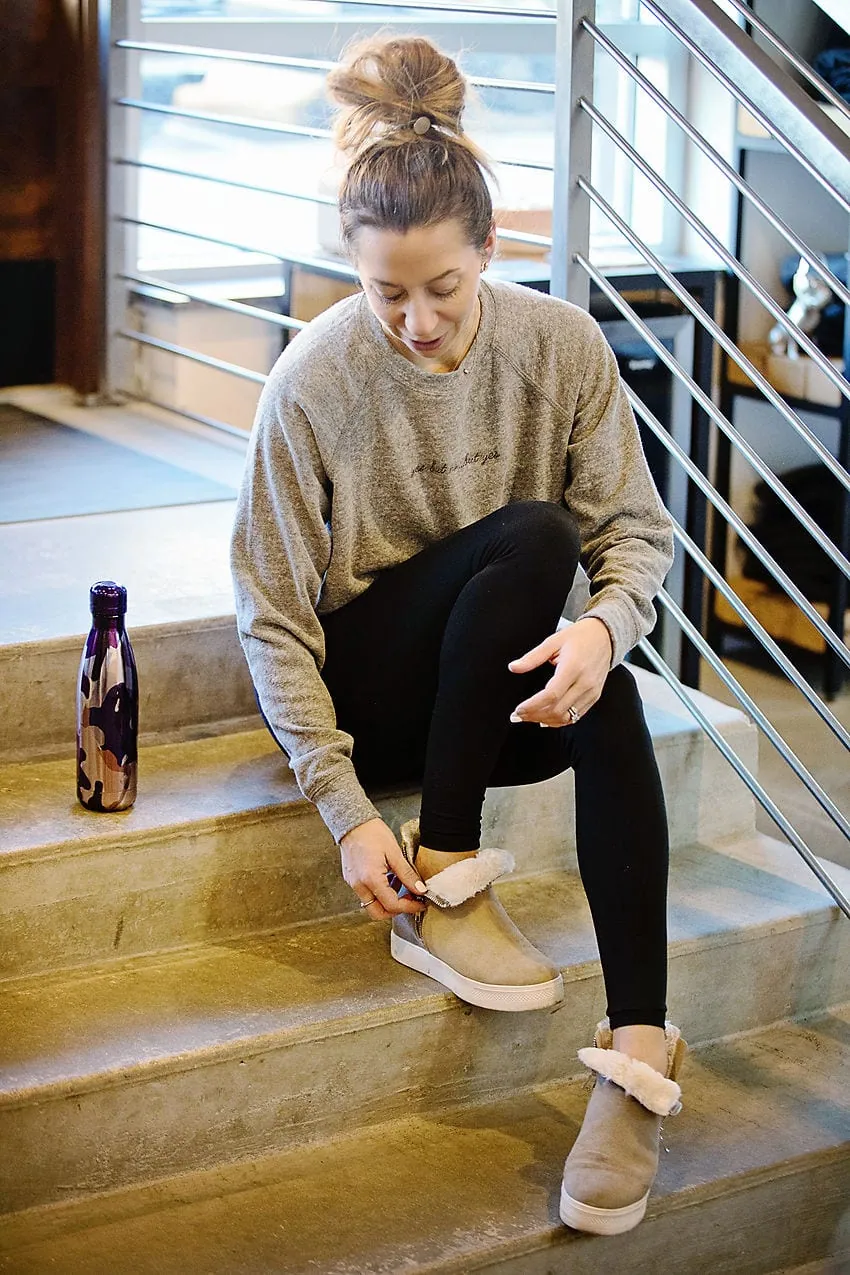 Wearing:
Heart Tank | Sports Bra | Ready Set Om Leggings | Yes But No But Yes Sweatshirt | Sneakers | Water Bottle
Shop more workout favorites from Lord & Taylor below….
Thank you to Lord & Taylor and ShopStyle for sponsoring this post.