Life Hack. Give the gift of an experience to your significant other and schedule it in January. That way you can actually enjoy each other's company after the holiday rush is over and you have an excuse to wear all the things you bought for yourself. Just me? Winter date night outfits can be difficult to put together because "cold" and "chic" are hardly ever in the same sentence. But the answer to the great winter date night debate: sweater dress. Warm, comfortable and looks great with over the knee boots!
I had to try out this winter white sweater dress because it looks super cozy and I like to take a break from my skinny jeans (sometimes). I love pairing white with other blush and neutral tones for a feminine take. And yes my nails go with the color scheme. This bow belt is constantly a go-to for a little something extra. Since I am not necessarily a tights girl (ballet class ruined them for me years ago!) I went with the over the knee boots for extra warmth.
Lastly, the Libby Lariat Necklace is restocked! This necklace is adjustable and the perfect accessory to take from day to night. Shop it here <3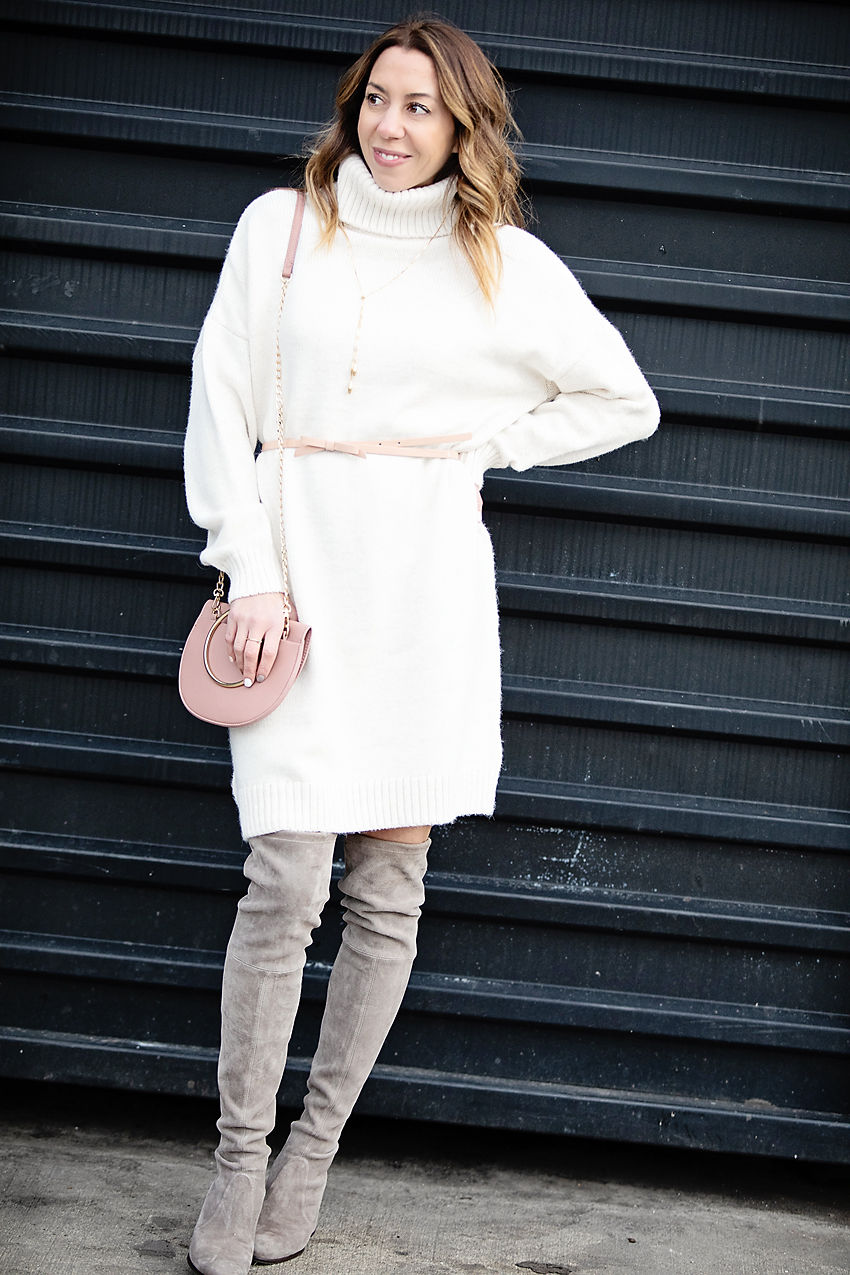 Wearing
Sweater | Belt | Bag | Boots (similar here)
More Winter Date Night Outfit Ideas
To change things up, I would also pair my leopard belt with this sweater dress and black booties for an entirely different look. If white isn't your thing (because I happen to be just as messy sans kids) then check out two more ways to accessorize other sweater dresses below.
Paint the town red with the addition of some neutral accessories and a fun pop of color.
Sweater Dress | Earrings | Bag | Boots
Grey gets glam with the combination of graphic accessories.
Sweater Dress | Earrings | Bag | Boots
Shop more winter date night outfit favorites here…
For more ways to wear white in winter check this post!