New year, new trends…and I love taking pieces of them and making them my own. 2019 will for sure be the year to try and push some of my fashion limits while, of course, staying true to my "chic comfort" style. The 'chic team recently shared some of our fashion resolutions with the new, emerging trends. One I am particularly excited about is…drumroll please…khaki. Yes, head-to-toe, monochromatic outfits that are khaki. I'm super into this because it's such an easy color to to dress up or down, pair with a pop of color, or keep calm with other neutral colors.
I put together an easy every day look that is a mom-approved version of this trend. Although I'm not full cloaked in khaki (baby steps, right?) I love how easy it is to style this color…truly making khaki the new black.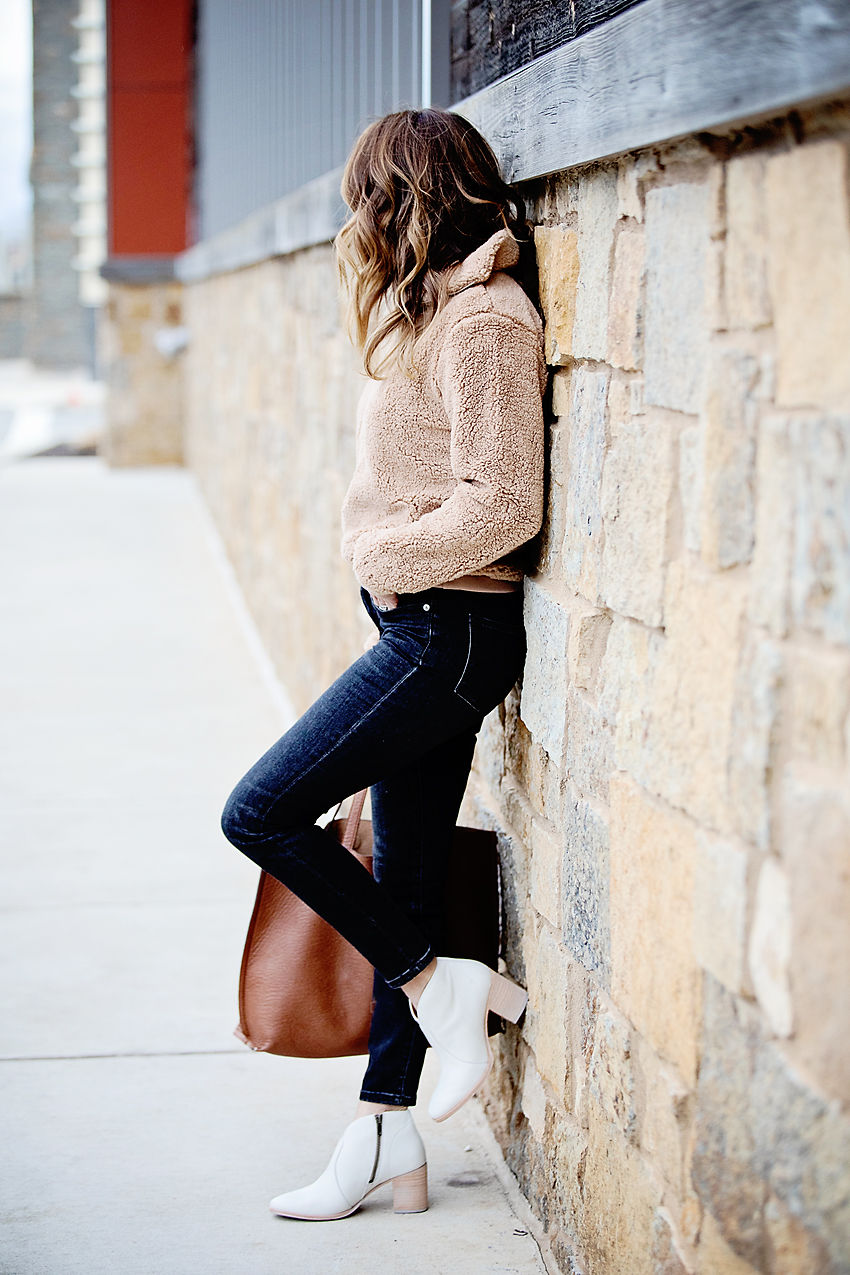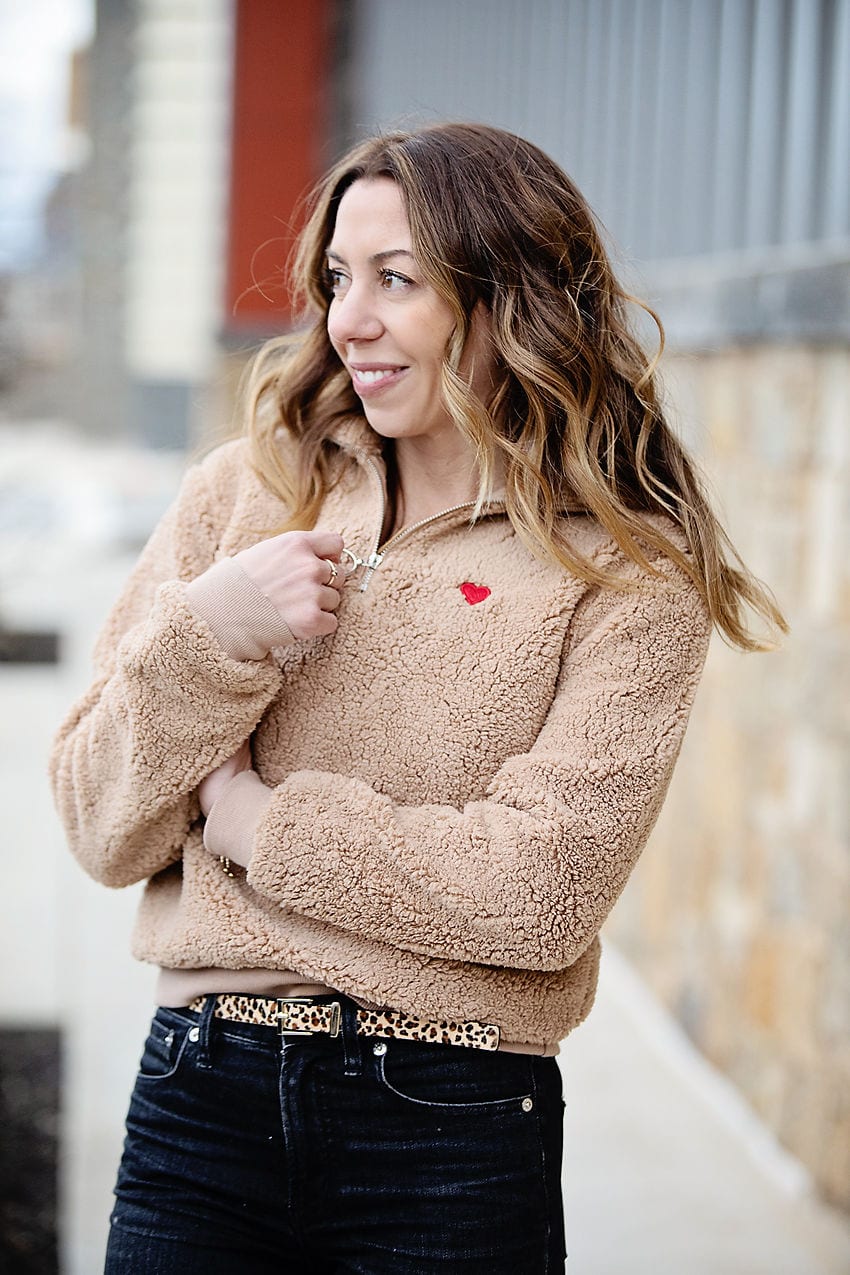 Wearing: 
Fleece Pullover | Henley | Jeans | Tote Bag | Booties | Leopard Belt
Comfort meets cute in this cozy half-zip. I saw this online and immediately loved it, mostly because of the adorable embroidered heart (stay-in option for Valentine's Day, anyone??). I still wanted to look polished & put together so I paired it with sleek jeans, a leopard belt (re: leopard is a neutral) & a pair of white booties. This pullover would look so cute with a pair of clean joggers & a fun sneaker for weekend errands! SIDE NOTE: All of the other colors of the pullover come with the embroidered heart. Apparently the heart on my color was a mistake and that color is "supposed" to come without.
I have this growing obsession with henleys. I think my favorite part about this particular one is the oversized statement buttons — just another chic twist on an otherwise simple basic top. You could definitely wear it over these reader-favorite leggings & tall boots for a different "comfy chic" look!
Shop more khaki products…
What trend would you like me to dabble with next? Neon? Feathers?!