Yes, you read this correctly and you are on the right blog. I've said it once (okay, maybe more than once) and I'll say it again — I am a jeans girl through and through. It's the easiest outfit formula for me to put together in a snap when I'm running on minimal sleep and trying to shuffle my kids out the door to get them to school on time. One of my 2019 fashion resolutions was to step out of my comfort zone and swap my printed workout leggings for printed pants, but I think it's safe to say that I'm going to add another resolution: less jeans, more pants. After all, they ARE kind of like jeans right? At least that's what I'm telling myself in my head…
For me, these camo pants are such an easy swap out for denim. Which gives me another excuse to wear denim elsewhere… meaning on top. I love pairing my chambray top with these pants for a cleaned up yet casual vibe. With the right accessories I am ready to take on the day. So put your best foot forward and join me in the non-denim challenge! Check our full non-denim edit at the end of the post.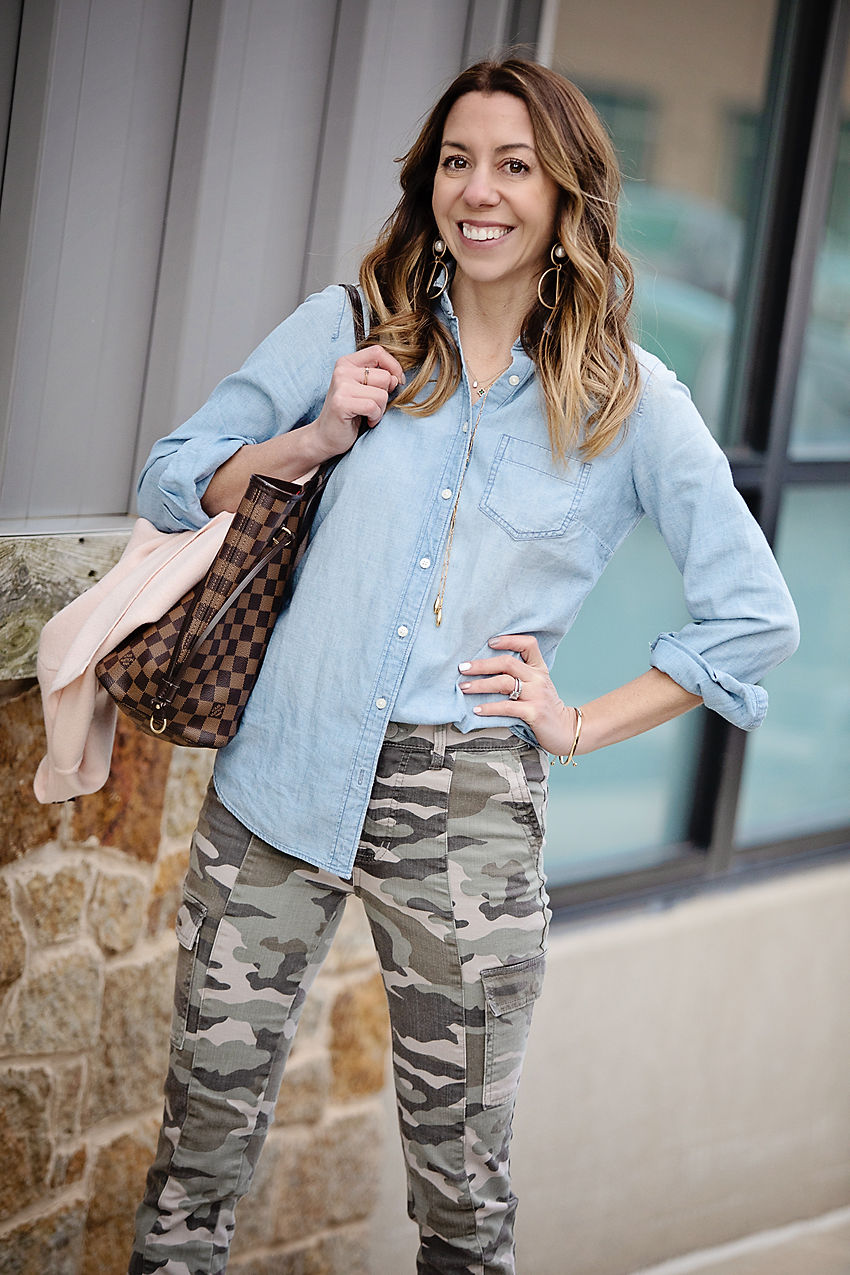 Wearing
Shirt | Pants | Bangle | Necklace | Earrings
Shop our Pant Edit
Printed Pants
Show off your personality and style with a printed pant. Seriously try not to smile while wearing these! Top it off with a chambray or slim top for an effortlessly chic look.
Work Pants
Werk, werk, werk. We scoured the internet for the best of the best, plus a few more work pants. While a basic black pant seems like a no brainer who says work can't be fun! Time to add fashion to the equation to multiply the versatility.
Casual Pants
Trade in your every day leggings for some fun casual pants. From joggers to wide legs to beachy pants we picked our favorites. Best to pair with a simple tee or pullover sweater.