What do all of these things have in common you ask? Absolutely nothing except for the fact that they all keep me motivated to be a healthier version of myself. There is nothing quite like a combination of the two hottest trends (neon and leopard) in workout apparel form to make me want to move. And having a Ninja blender at my finger tips just makes that post workout "treat" so much more accessible.
If I think back on 2018, I didn't workout nearly enough as I would have liked to. I've come to realize that there are phases in your life where being healthy isn't as easy as it once was – like post college, pre-marriage. I could have worked out 3 hours a day if I wanted. And after that workout I could have hopped in my car to drive to hit up the healthiest juicery in town with 6 gaping hours of nothingness on the agenda for the remainder of the day. And now in my post 4 kids life? I'm lucky if, well, you knew this was coming….. I'm lucky if I can pee alone. But giving up on that healthy lifestyle is not an option, so what gives?
It's really not rocket science, but took me a few years to figure out how to make it work. In those "all consuming" years you need to make a healthy lifestyle more accessible by putting everything right at your fingertips. I'm talking so accessible that you literally don't need to leave your house. Online yoga, an at-home spin bike, and juicery worthy recipes with your own kitchy names (see below!) made right in my own kitchen are the secrets to truly having it all. Neon tops and leopard pants just added bonus. This weekend Macy's is having a Winter Weekend Sale to help you keep your healthy goals in check. Use code WINTER to save 20%!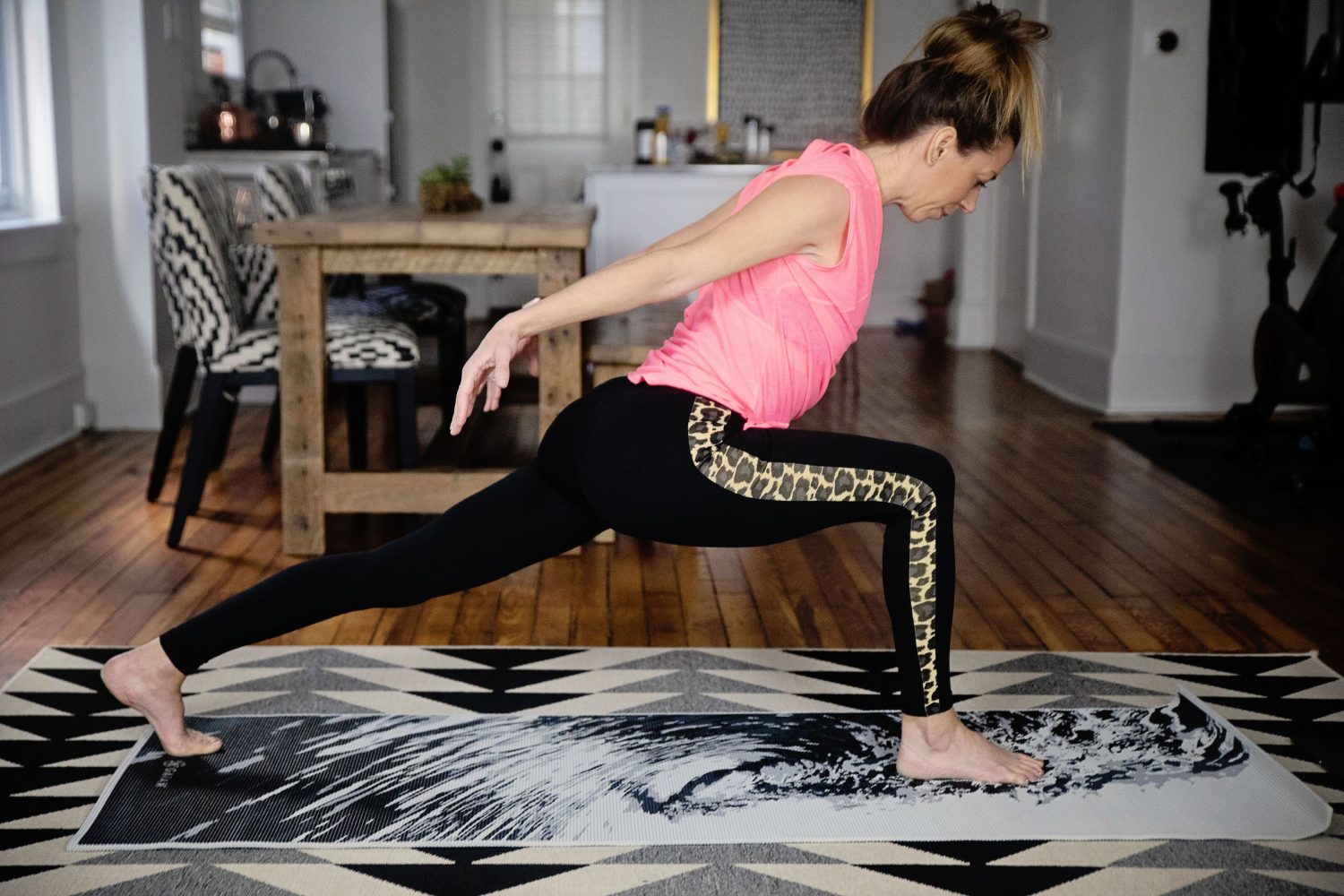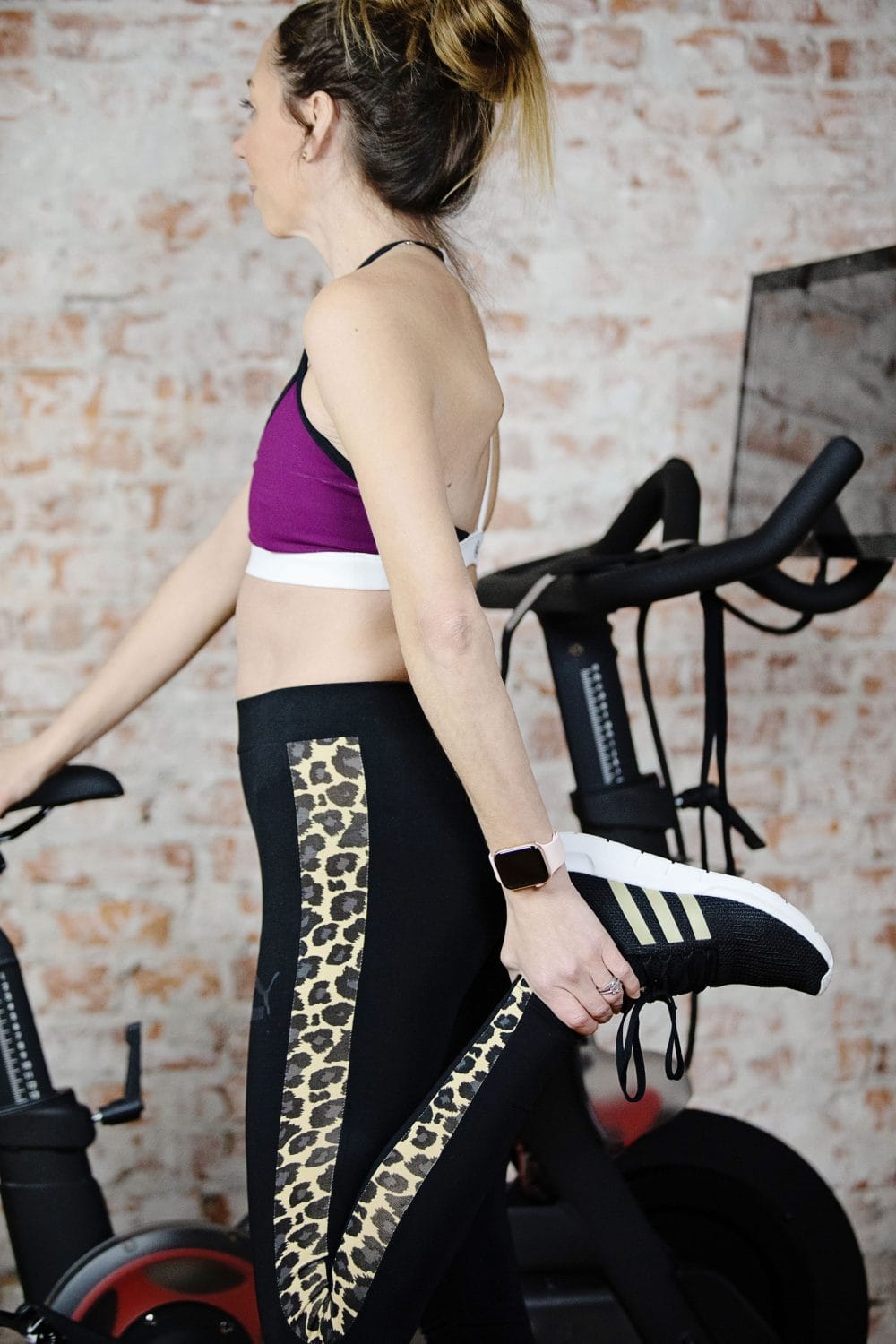 Wearing:
Leopard Striped Leggings|| Workout Tank | Sports Bra| Yoga Mat (reversible) | Sneakers
Smoothie Recipe: Avo-can't Even
No really I can't even take how easy the Ninja makes smoothie making. The best part for me is that you can drink right from the container by swapping out the blades for a to-go lid and it's all BPA free and dishwasher safe. The ratings on this appliance speak for itself…..Below is the super easy recipe that will keep you full until lunch and is the perfect post-workout treat.
Ingredients:
Handful of blanched spinach (blanching optional, but makes it easier to blend)
1 cup frozen fruit (I used mixed berries and mangos)
Half an avocado
1 cup juice/milk/almond milk or other liquid
Add all ingredients to Ninja Blender and place container on base. Press "blend" or "ultra blend" for smoother consistency. Pop container out, swap out the blades for the lid, and enjoy.
Shop more activewear goodness…
Thank you to Macy's and ShopStyle for sponsoring this post.