The midi dress. Let me explain the obsession. The length for me is perfect. Mini dresses can be too, well, mini. Maxi dresses can be too long. I like having the option of being able to wear a flat and not having to worry about dragging the dress. So enter the Midi. The absolute perfect length. Long enough to cover my legs and short enough to do a quick shoe swap without a worry. I like to look for a little cinch at the waist and a swingy skirt to add some feminine flare. Because I know what you are thinking… midi dresses remind you of little house on the prairie. Well move over Nellie because the midi dress is taking over. With a few modern updates this dress is going to be your new go-to.
Midi Dress with Heels
Pair this floral midi *with the cutest puff sleeve* with an edgy moto bootie and color-coordinating camera bag. Did someone say GNO?
Wearing
Dress | Necklace | Booties | Bag (also similar here)
Midi Dress with Flats
While this post is supposed to be about the midi dress, can we please talk about these sneakers. These have to be the cutest slip on sneakers I have ever seen. Perfect for a day date with one of my boys.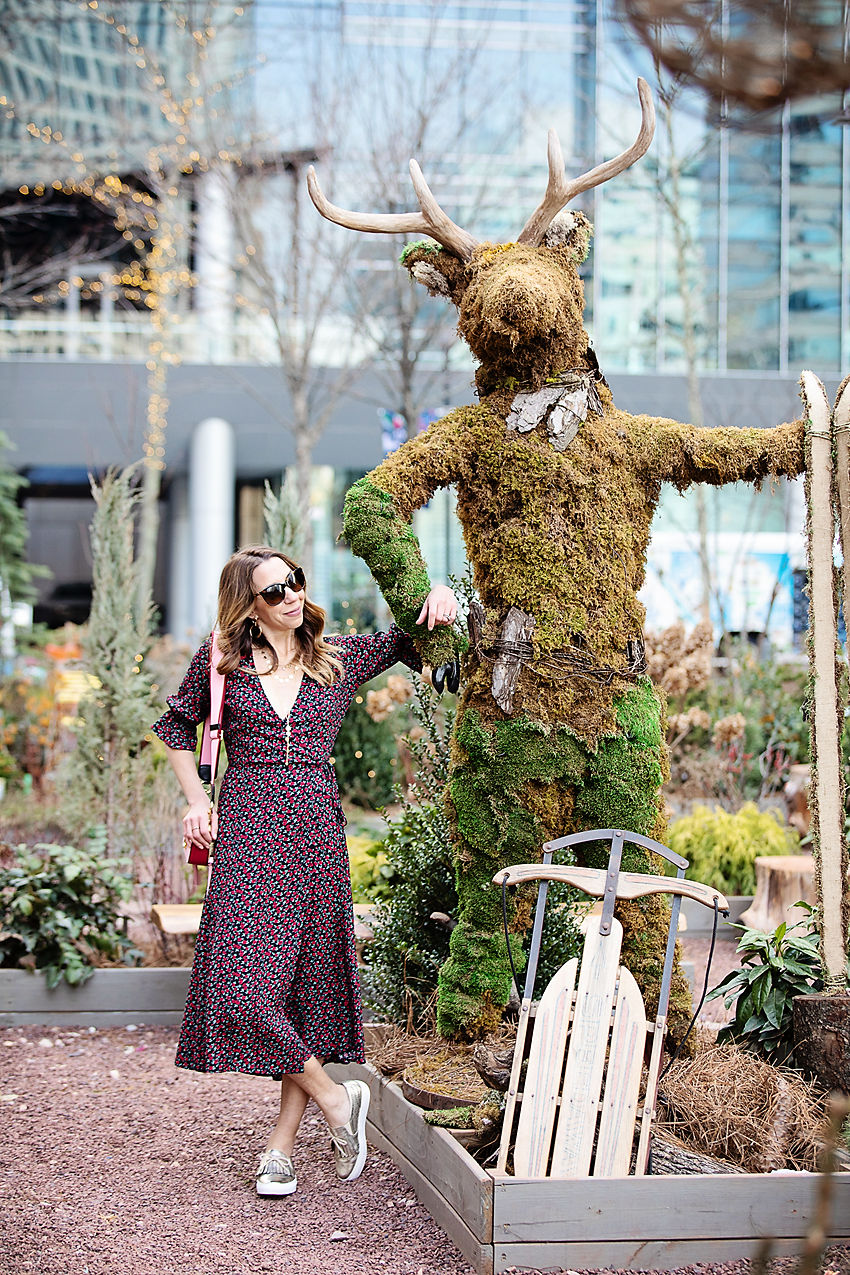 Wearing
Dress | Necklace (or here)| Flats | Bag (also similar here)| Sunglasses
More Midi Dresses We Love…