Ok. If I am being honest, I was completely opposed to trying this trend. Sure, I can curl my hair (full tutorial here). I can even braid it, but barrettes?! I am not sure my 25 (+12) year old self could pull this off. But I was wrong. I like barrettes. I kind of love them.
Barrettes are not only for 5 year olds anymore. We are here to show you that barrettes can be sophisticated. Yup, I said it. The S word. Take a scroll down below and try to tell me that you aren't a little bit intrigued to try out the barrette trend. This is literally the easiest way to update your look without breaking the bank. Jeans + Tee + Booties + Barrettes. It is the newest outfit combo that you won't want to live without. We styled barrettes three ways, but I am sure there are lots more options to play around with. Just another excuse to play "hair-dressser" with my nieces….. #favoritegame
Double it Up
Color-blocking is not limited to clothing. It also works very well with hair accessories. We mixed a glittery barrette with a velvety one for a glitz meets glam vibe. This little subtle touch will have people thinking you are a hair professional!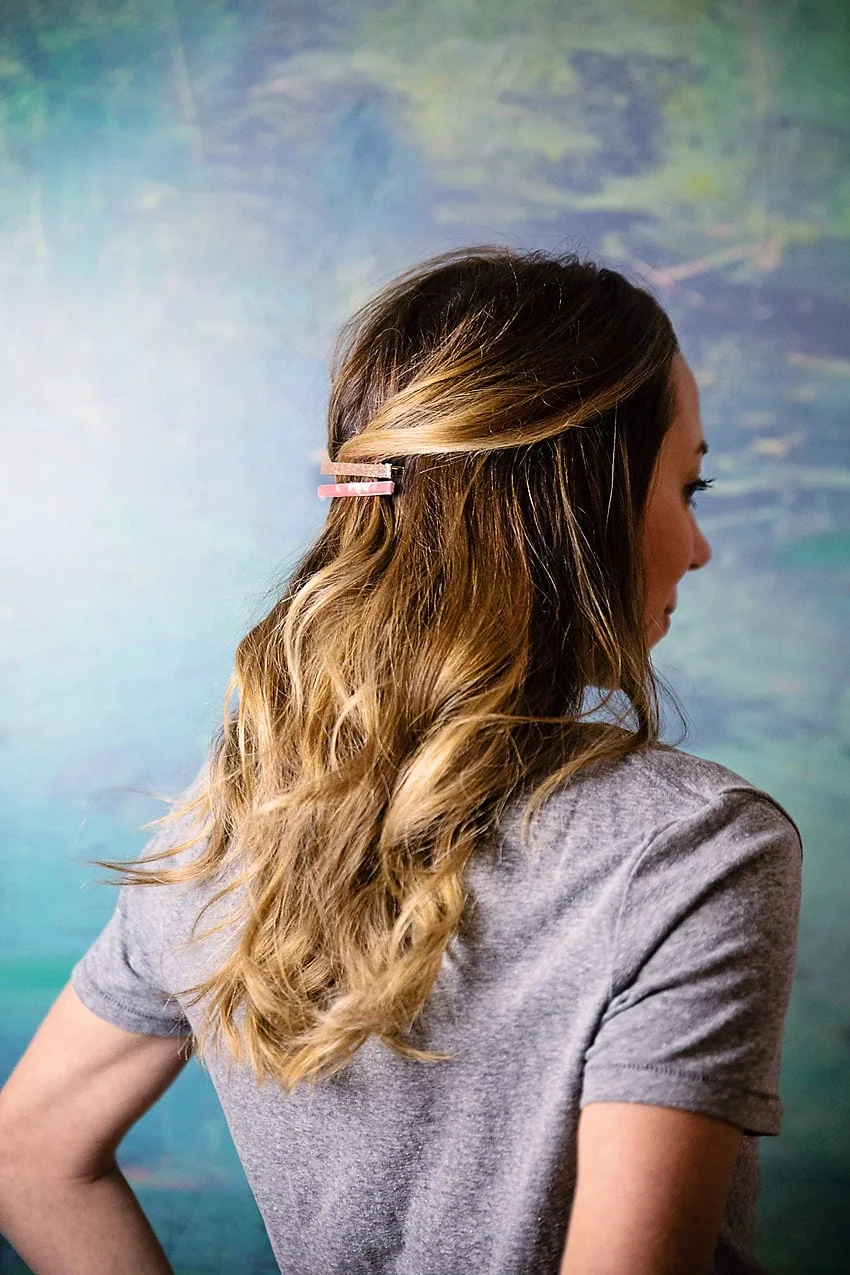 Criss-Cross Applesauce
Nope, this is not story time. It's date night ready hair time! Time to show off those earrings with some strategic barrette placement. Part your hair heavier to one side. Pin back the lighter side with two barrettes. Criss cross for an extra special touch.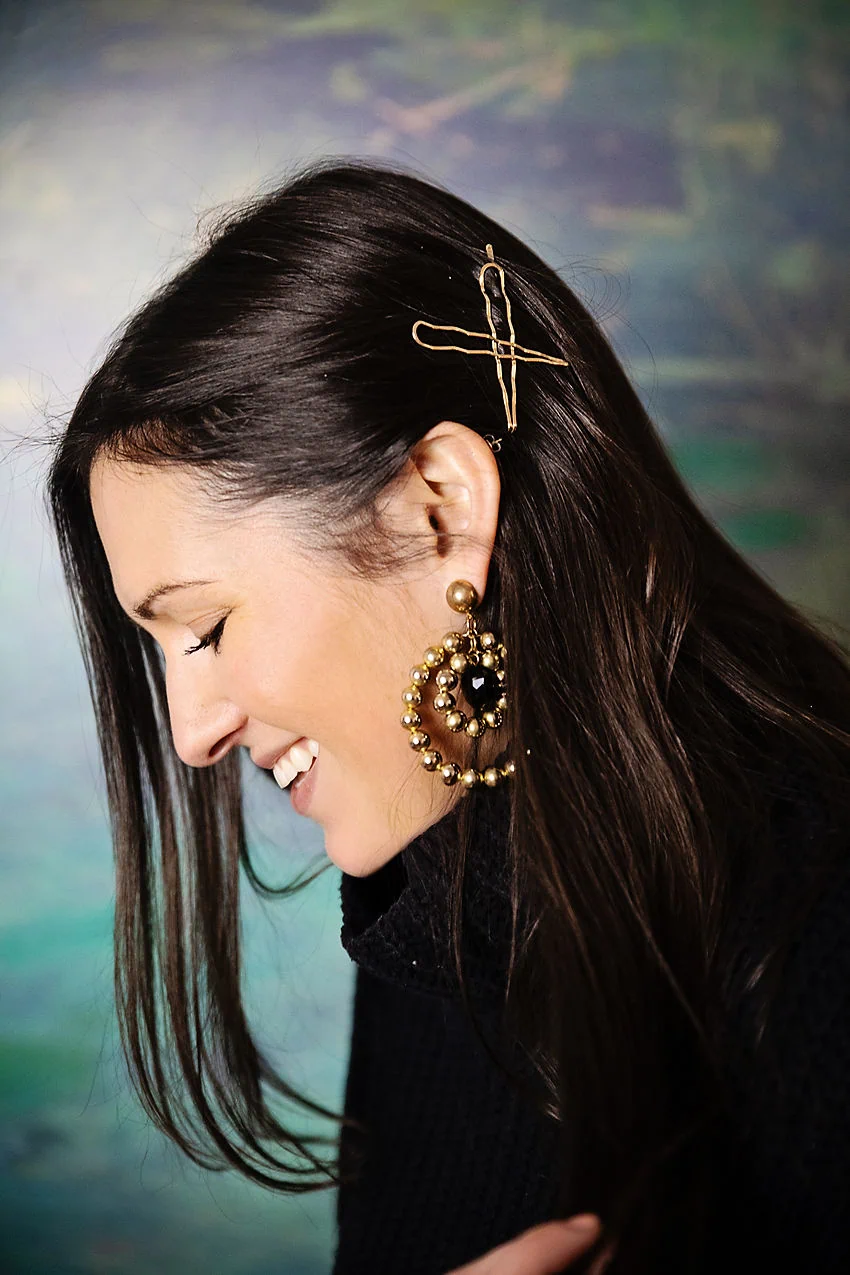 The More the Merrier
Why use one barrette when you can use five! To achieve this look start from the outside and work in. Pull the hair back and pin, then add as many barrettes as you'd like! Also works well with bobby pins… and I know you have a few of those lying around.
More fun hair accessories
Pearls aren't just for earrings anymore. Clip one of these beauties into your hair for a little extra glam on your night out.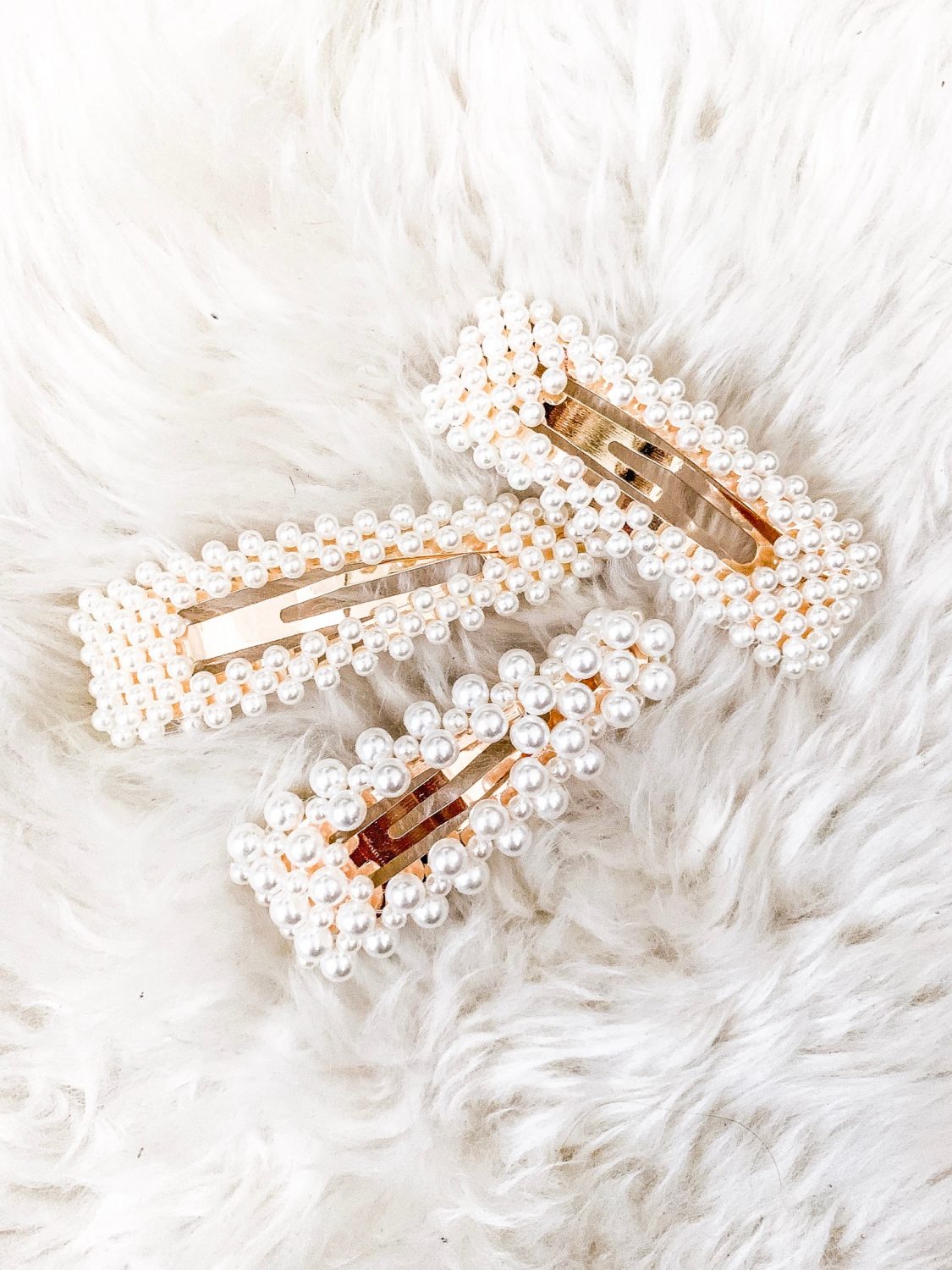 Shop more barrettes below…
Shop more fun hair accessories here…