Thank you to Macy's and ShopStyle for sponsoring this post. 
Boyfriends are great. LOVE them. In fact, I've had the same one since I was 14 – well, ok technically now he is my husband, but I digress. Boyfriend jeans on the other hand… can be a little intimidating especially when you are partial to let me guess… SKINNY JEANS. And I feel you. It is so hard to "loosen up" your look when skinnies seem to work. I have a few tips for breaking into the boyfriend jean world and some easy ways to take them from day to night. The silhouette is casual and lived-in, but that doesn't mean they can't be glammed up for a night out on the town.
My best advice for trying out this style would be to go for a slim boyfriend jean or just size down in a regular boyfriend. That way you can dabble in the trend in a comfort-zone sort of way. Here are two ways I styled boyfriend jeans for day and night from the insanely good selection at Macy's. No really, I had to seriously scale back my cart (but linked all of my favorites below!). Also, Macy's is having a big sale with 20% off on thousands of markdowns – use code BIG now through February 24th.
How to Wear Boyfriend Jeans By Day
By day, pair your boyfriend jeans with any sweater, but a "fit point" by giving that knit a little front tuck. Juxtapose the masculine style with a shoe that's a little (dare I say…) sexy! Yes ladies, show some toe, lol. And if it's too cold out, swap out the sweater for something more fitted (like a turtleneck) and wear a cool bootie instead of a sandal. It's really all about finding that balance between tight/loose and covered/exposed.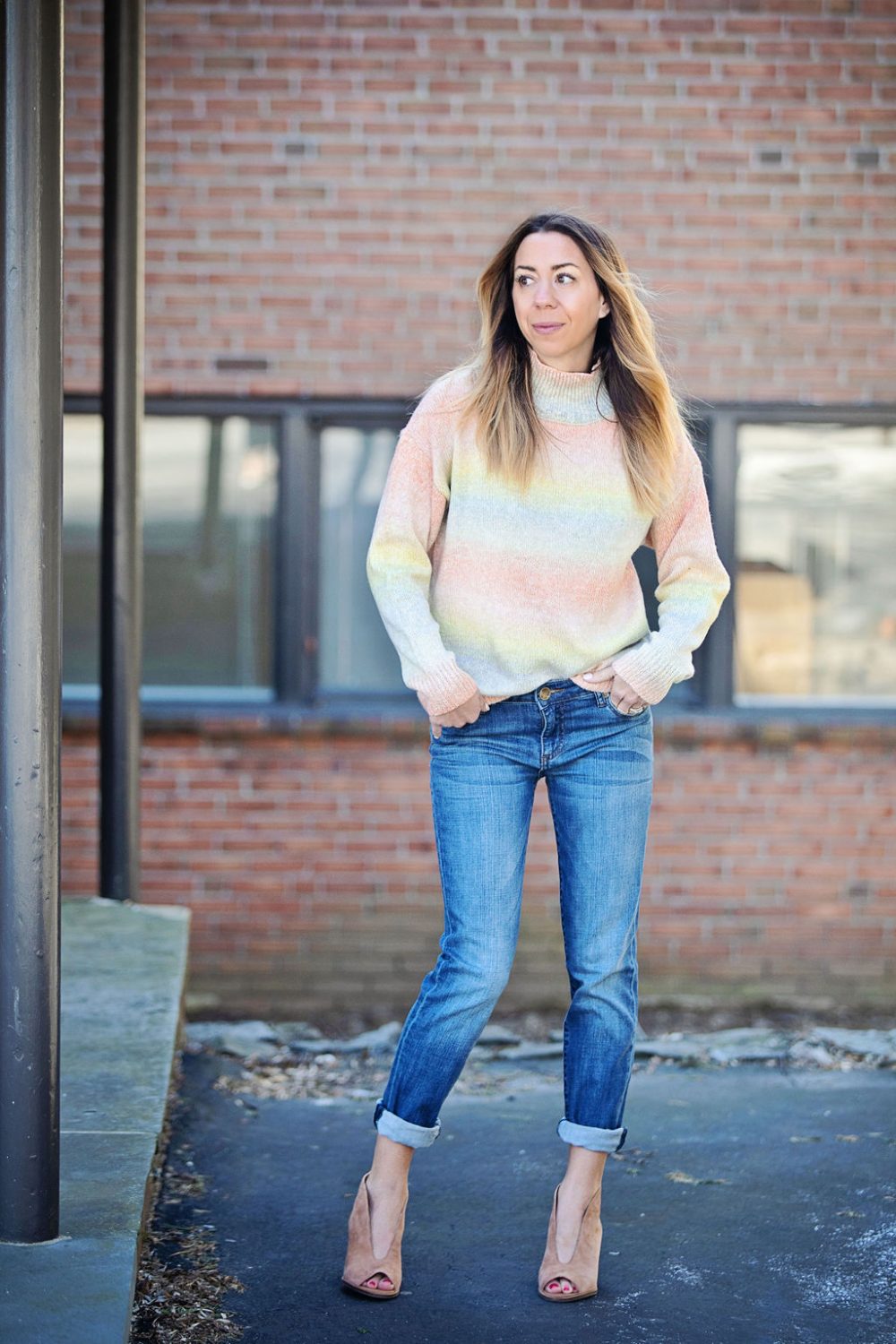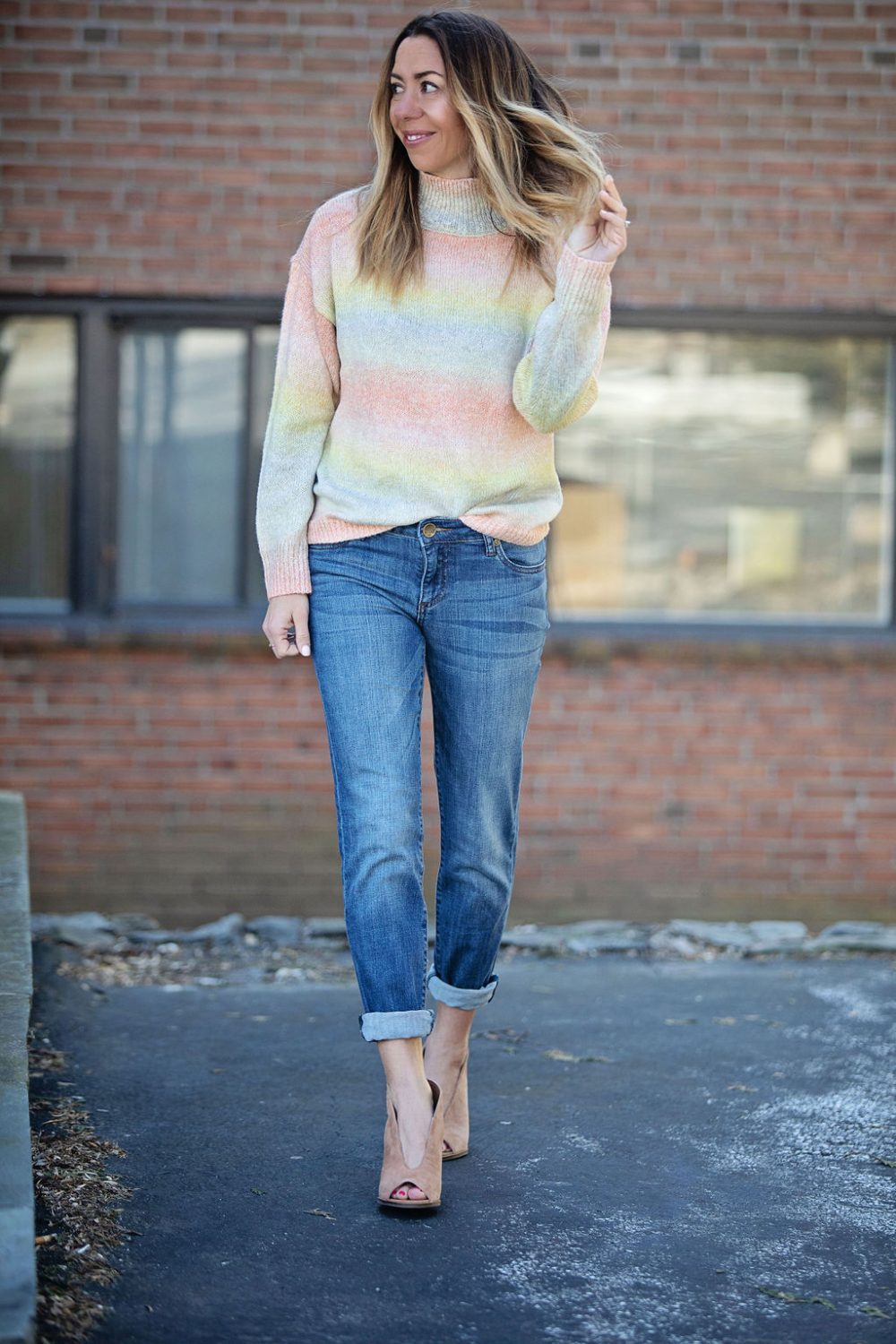 Wearing
How to Wear Boyfriend Jeans by Night
My preferred way to wear boyfriend jeans is actually for a night out. Pairing your boyfriend jeans with a fun pair of heels and a camisole or tank is equal parts comfortable and date-night worthy. The extra room in your jeans for the hot molten chocolate deliciousness that I can never seem to deny is just an added bonus. Again, it's all about taking a looser silhouette and balancing it out with a more delicate top and finding that fit point (in this case it's a slight tuck into the belt).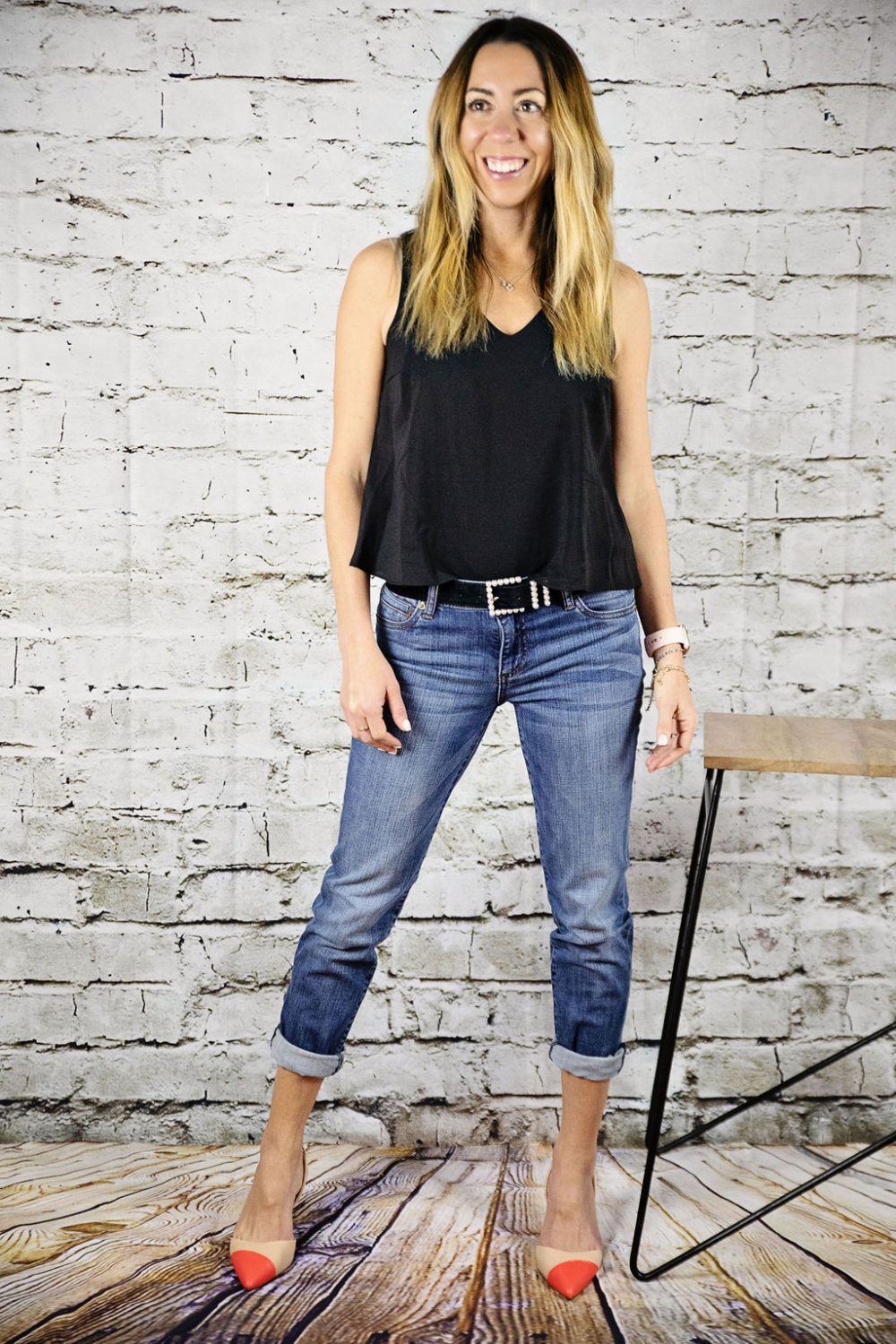 Wearing
Layered Tank | Jeans | Belt | Heels
Shop more spring picks to wear with your boyfriend jeans below…
I would love to see how you all style boyfriend jeans! You are always welcome to send in photos or use the hashtag #themotherchicstyled on Instagram!