It's rare that an opportunity to go out on the town presents itself these days, but even more rare when a last-minute one comes up…and actually works out. But wait — what to wear, what to wear?! There's a minimal timeframe to go home to rummage through your closet for another outfit (the one you're currently wearing took enough brain cells) and for the love of cheese where are those ONE pair of jeans you wanted to wear. But then you look over to your collection of accessories and alas, your outfit (and plans) are saved.
I find that accessories are the hidden gems of putting an outfit together. You can take a simple tank and your favorite jeans and spruce it up with bold, colorful accessories. I also love how they can instantly transform the same outfit from day to night in a pinch. Nordstrom has the best accessories at all price points – whether you are a designer girl or lusting after seasonal trends, they have bags, earrings, sunnies, scarves, hats for everyone!
Tips for Accessorizing
Don't be afraid to layer: Pile on dainty necklaces of different lengths, stack on bracelets. This gives an effortless, cool look without looking messy.
Be bold…but not too bold: If you're wearing statement earrings, forego a necklace (vice versa with a statement necklace). Your outfit will look too forced!
Try monochromatic: Wearing an all-pink outfit? Layer on the pink accessories! Or do all gold accessories for a more refined look.
One trend at a time: There are so many fun accessories trending right now but putting them all together can be a bit overwhelming. Have a leopard belt? Tone it down with a solid, neutral bag and gold-toned accessories.
Check out how I styled the same jeans and tank for day and night. It's all about the accessories!
By Day…..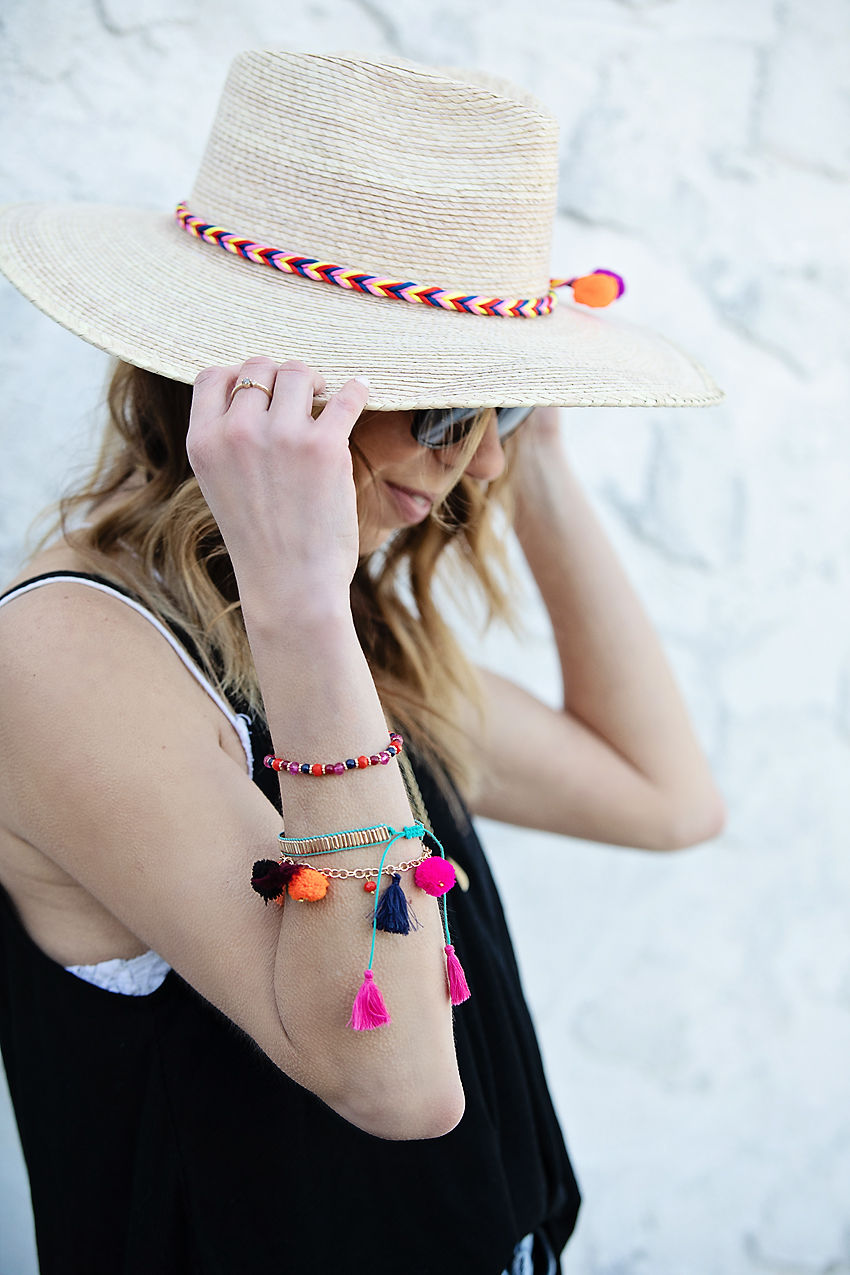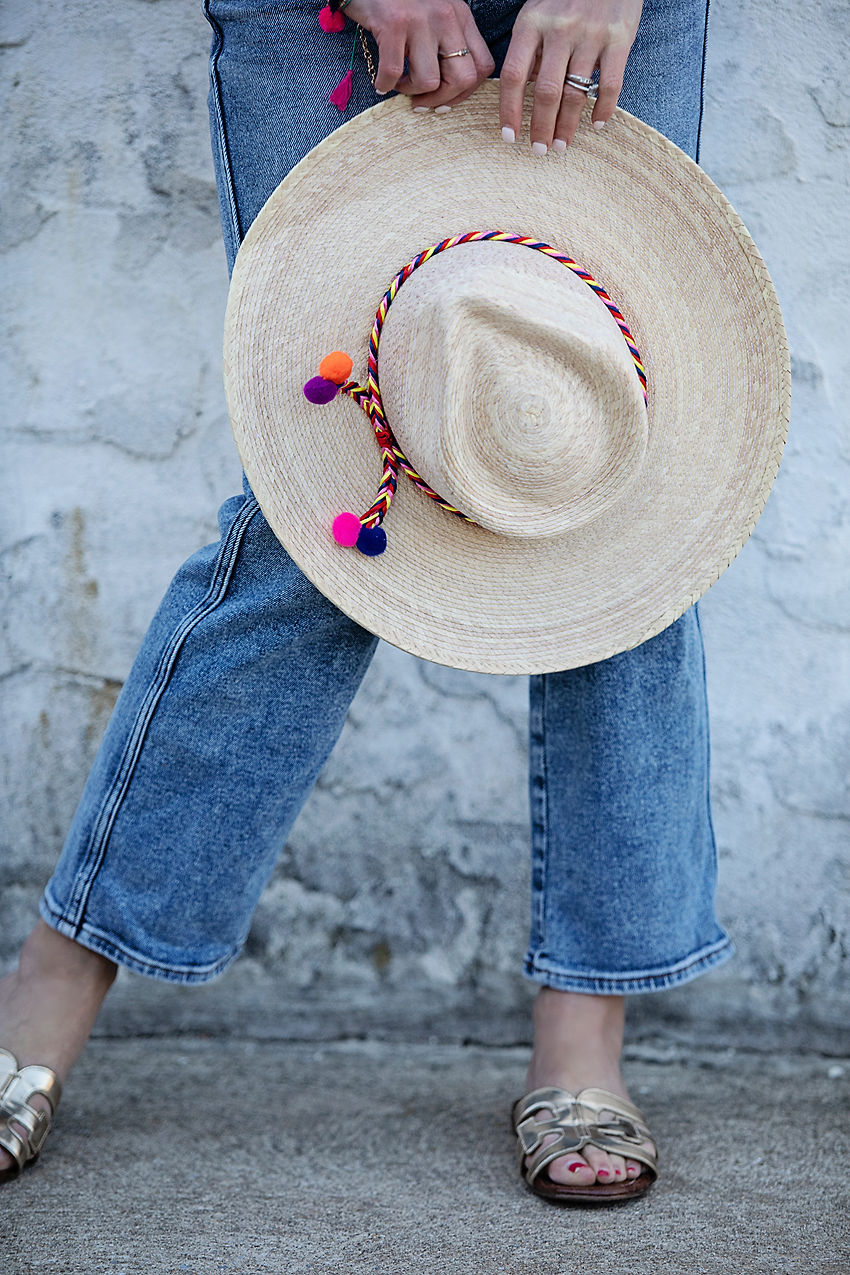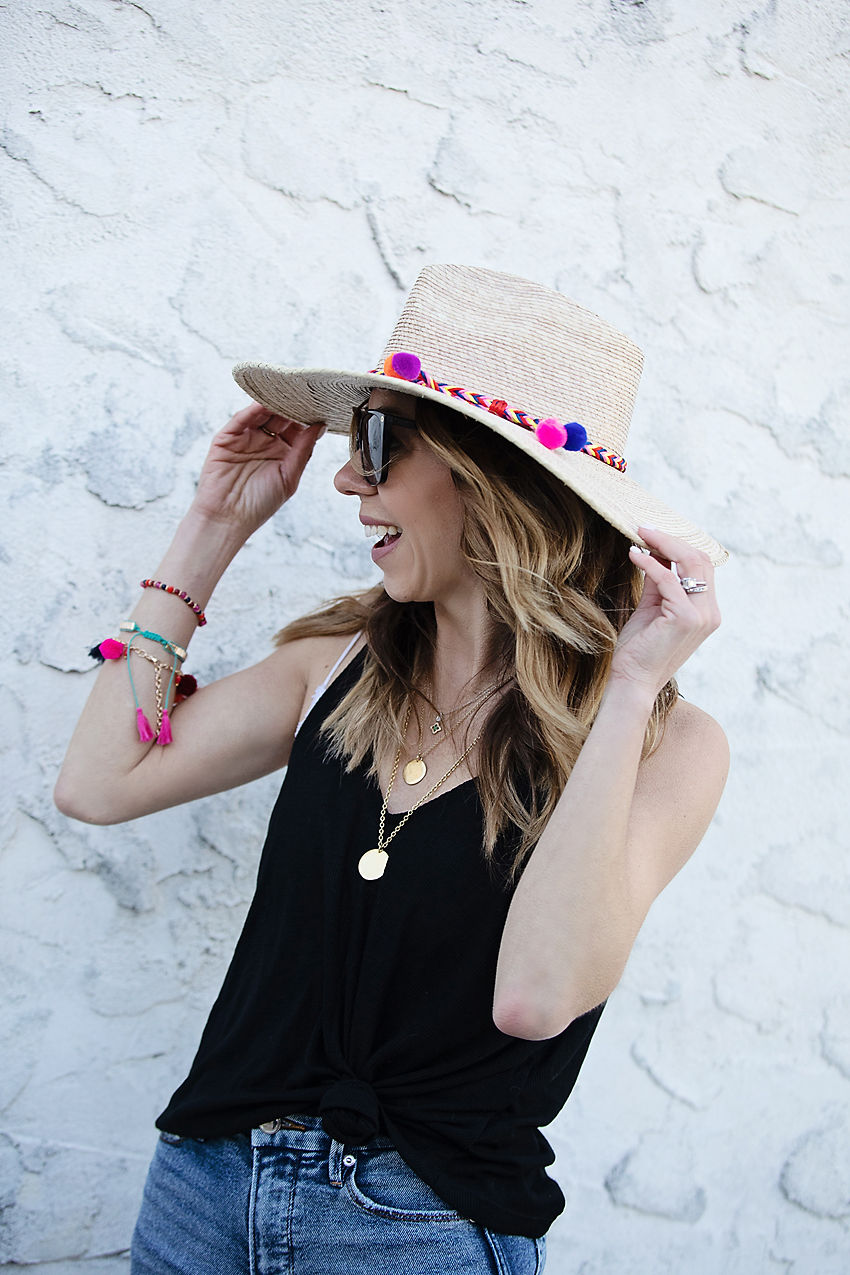 Wearing:
Tank | Jeans | Bracelets | Earrings | Hat | Sunglasses |Sandals
By Night…..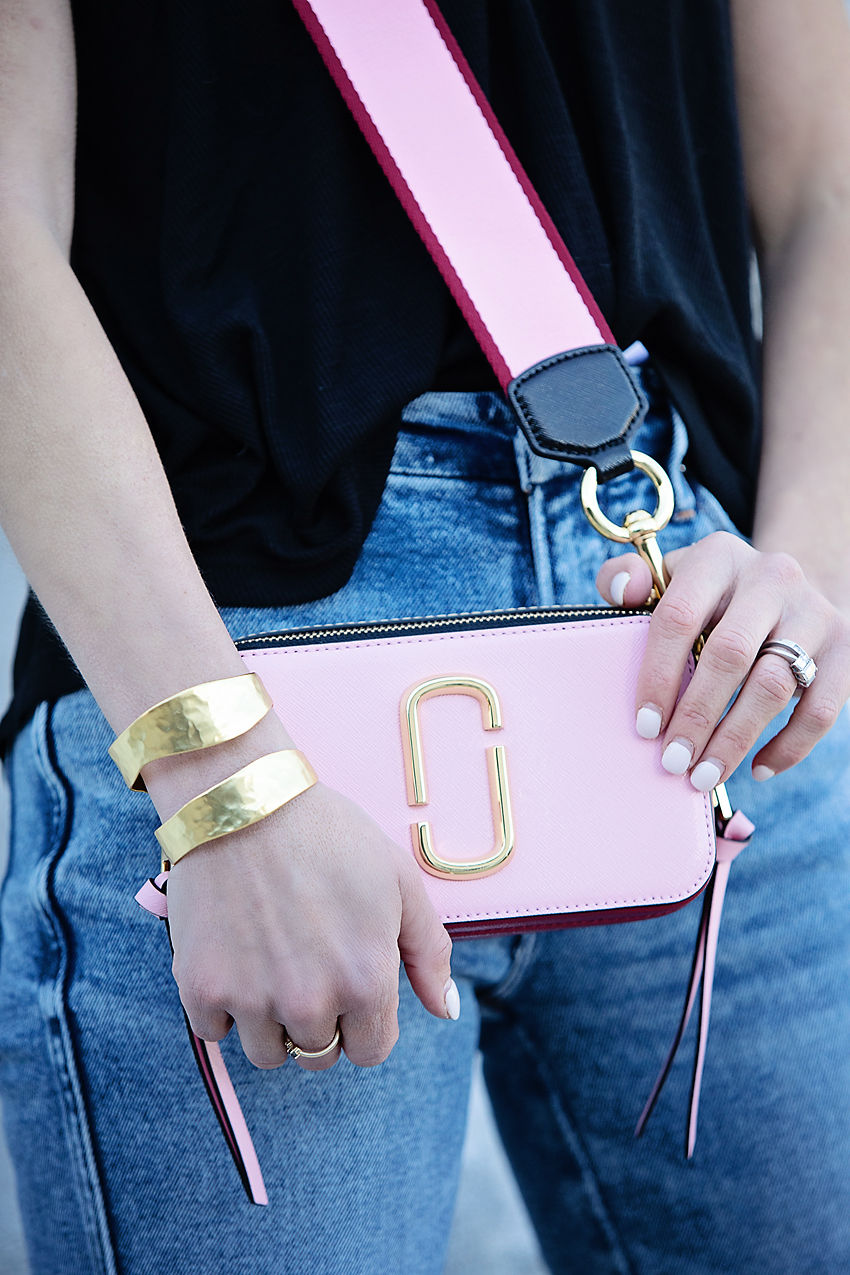 Wearing:
Tank | Jeans | Necklace | Cuff | Bag | Shades | Shoes
Shop more fun daytime accessories here…
Shop more sultry night out accessories here…
Thank you Nordstrom & ShopStyle for sponsoring this post.