What's more fun than going on vacation but PACKING for vacation! Haha, no. The point of this post is to remind you that whatever goes in your suitcase should for lack of better words….. spark joy. It's VACATION after all. My best packing tips would be to load up your basics and add fun accessories from Nordstrom. If you need help with that, check out this post here which is full of vacation-worthy accessories.
The rest of your bag should be filled with "special" pieces that are a step up from your everyday wardrobe. The reason for this is two-fold. First, you will feel *amazing* and elevated wearing them in your beautiful destination of choice. And also, when you return from vacation and see "that dress" hanging in your closet, you will be reminded of your trip. If you close your eyes and think really hard you might, just might be able to taste that pina colada with two cherries, a slice of pineapple, and rum float, but I digress…
Besides cute pjs, workout clothes (wishful thinking?) and your basics (don't forget your denim shorts and staple tees), there are a few must-pack pieces that are all about FUN. On a recent trip to Florida I tried to capture some of my looks to inspire what goes in your suitcase. All of these pieces are from Nordstrom's own exclusive brands and are all under $100! If you are cutting it close to your trip, don't forget you can buy online and pick up in store. I tried to include my size and fit comments so exchanges hopefully won't be necessary if you are jetting off somewhere soon!
Casual Vacation Dresses
Whether you are heading into town for lunch, exploring a city, or just want to look cute because you are on vacation (no shame in that!) your suitcase should definitely include a few casual vacation dresses. This linen striped dress by BP is happy and fresh and doesn't require much else. I paired it with a pair of walkable espadrilles (so comfy) and a straw tote for a little midday shopping/ice cream/more shopping.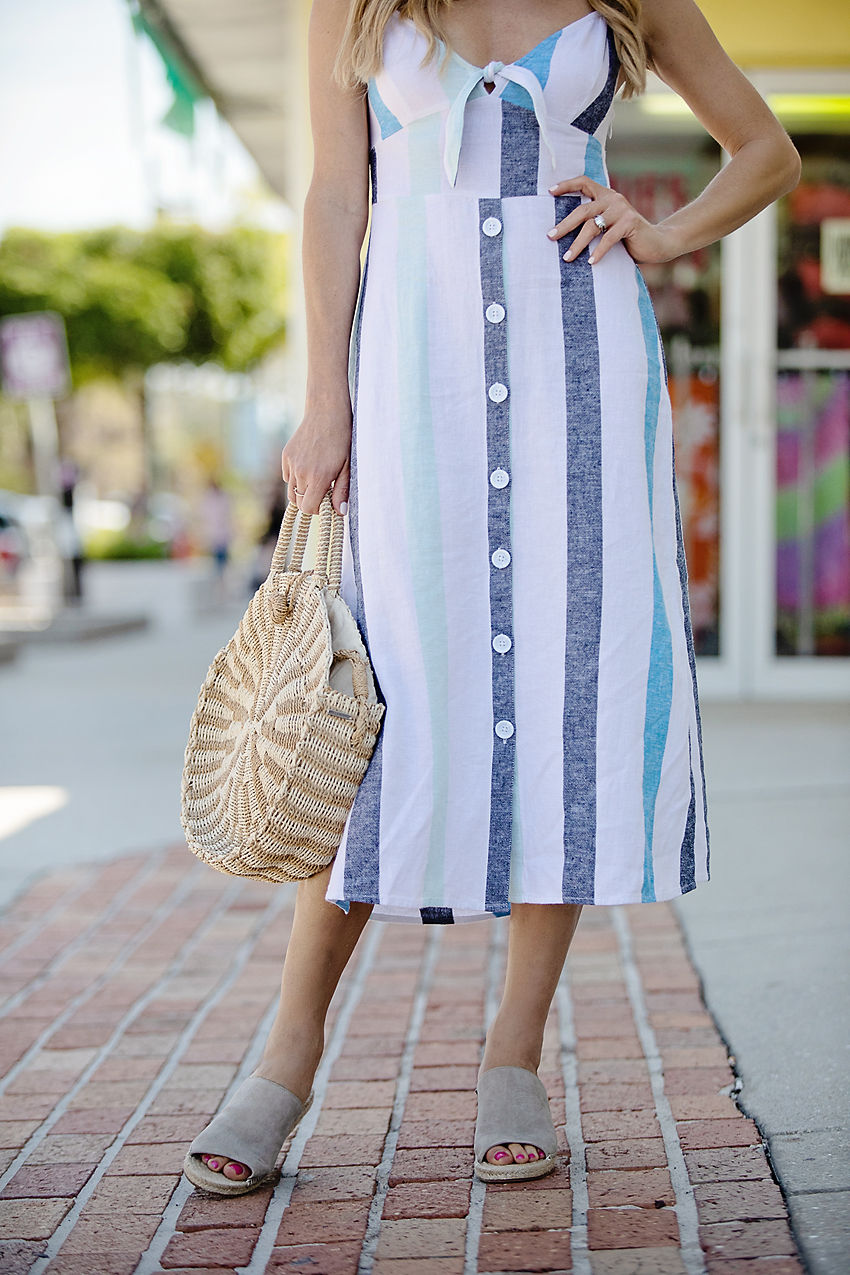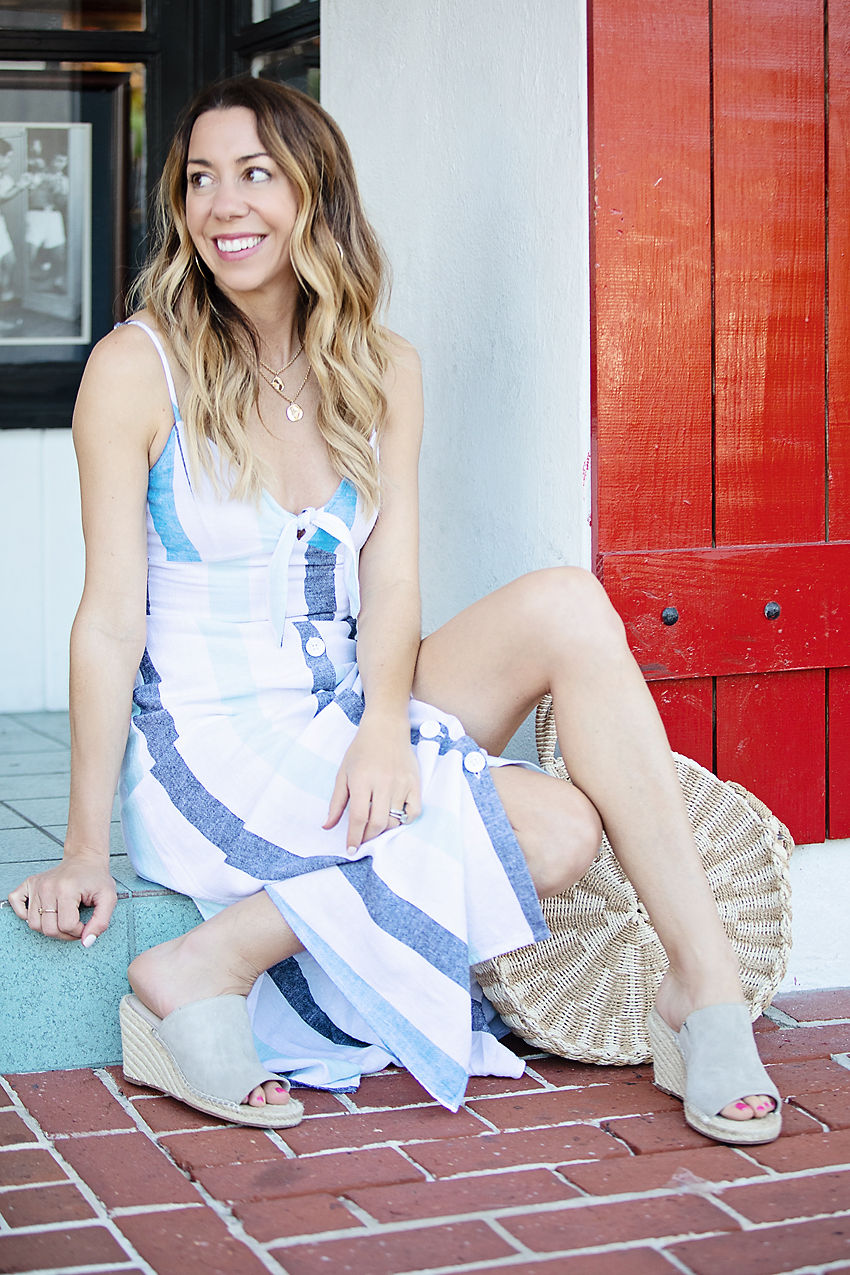 Wearing:
Dress (wearing XS – small around chest so I would recommend sizing up) | Shoes | Bag (sold out, similarhere)
Shop more casual vacation dresses here:
Swimsuits
It's true you can never go wrong with a simple black swimsuit, but why not amp up your poolside look with a swimsuit that has fun details (hello, smocking) or a coverup that will make heads turn?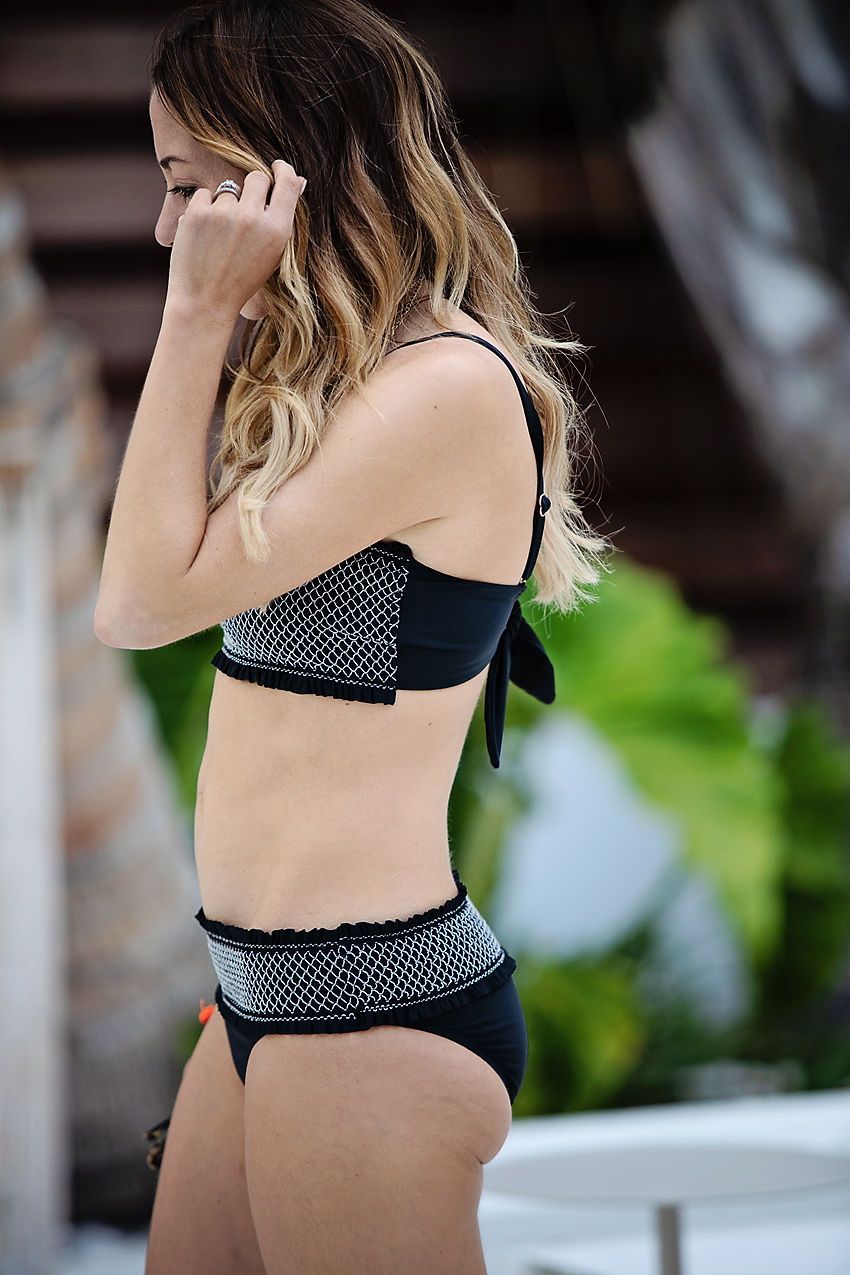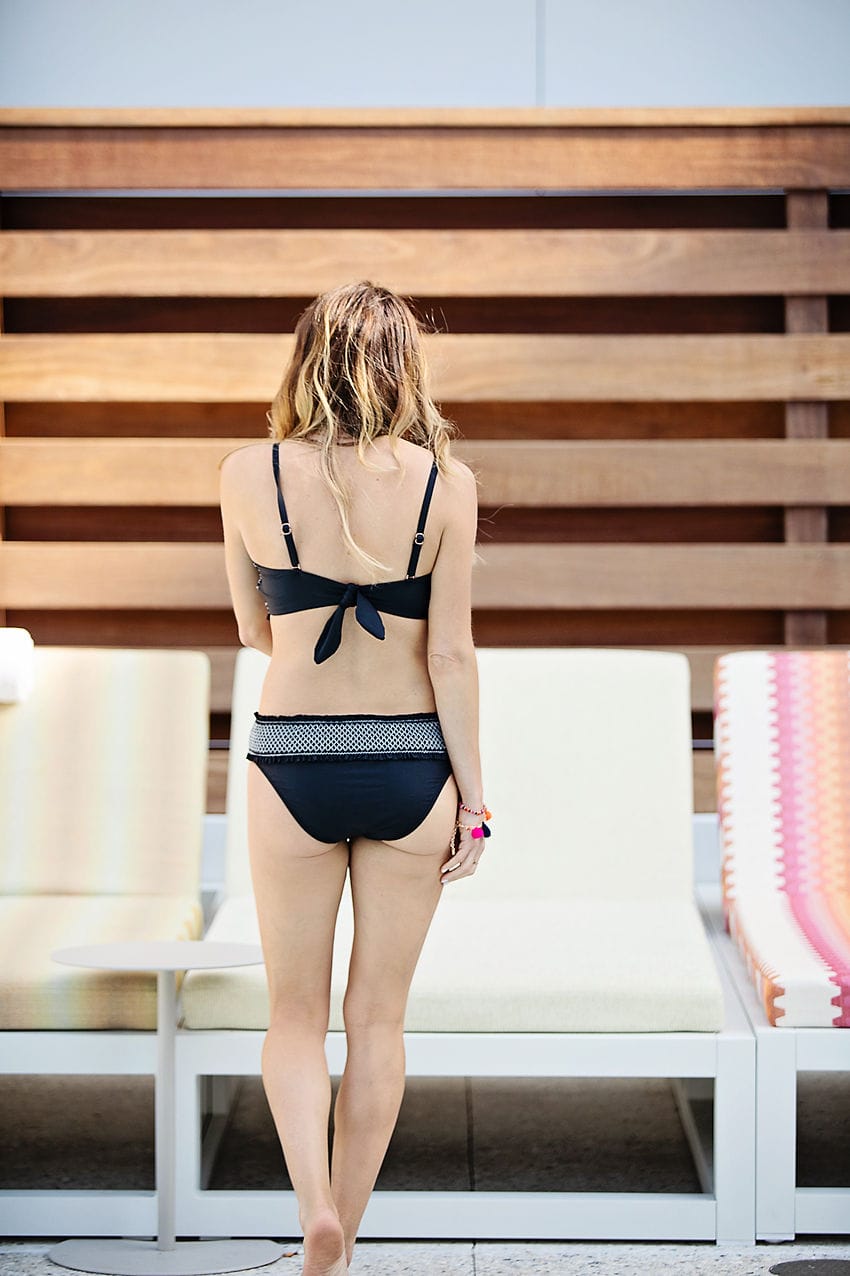 Wearing:
Shop more swimsuits and cover ups here:
Vacation Nights
Vacation is all about stepping your style up a notch. Jumpsuits are so easy and can be dressed up or down with a swap of a shoe depending on the dress code or lack thereof. I paired this one with reader favorite espadrilles (come in so many colors) and a clutch that pops.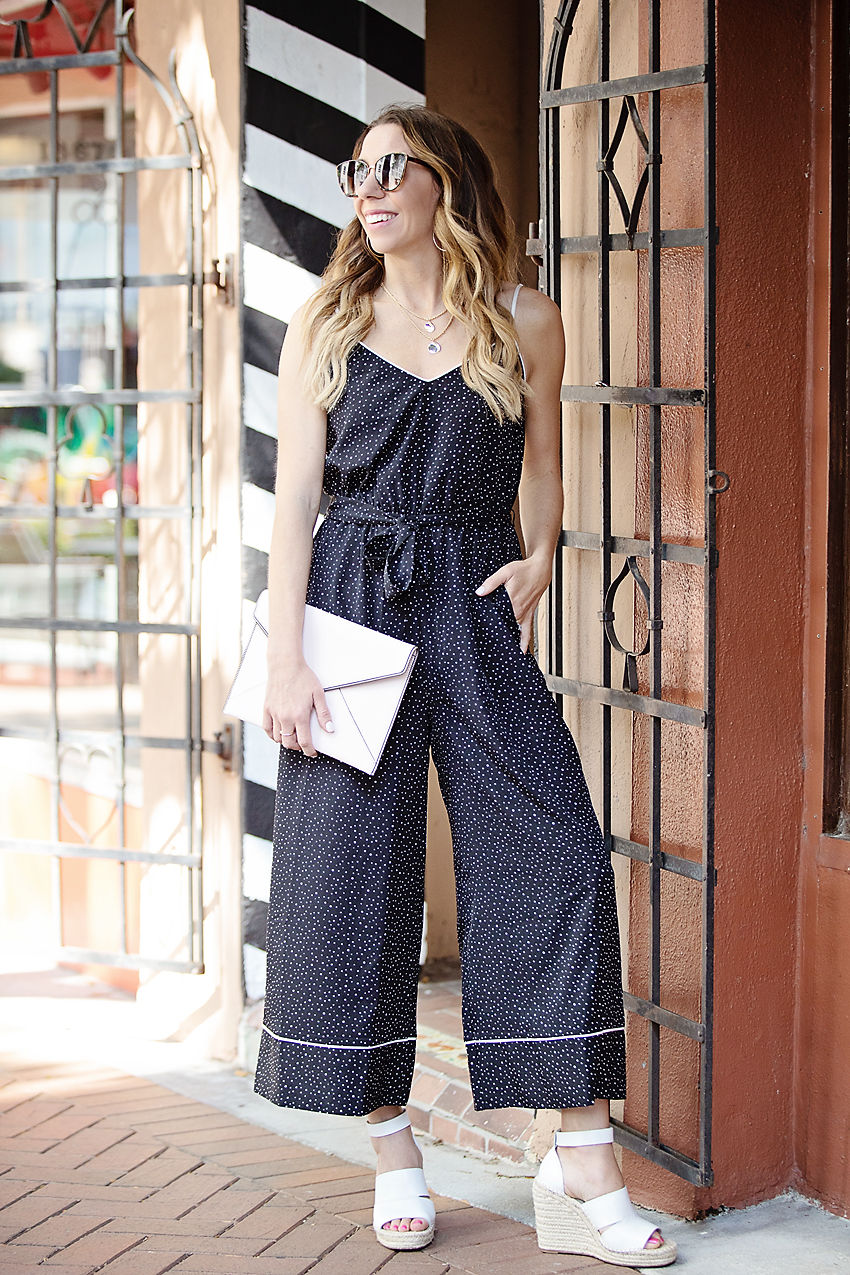 Wearing:
Jumpsuit | Espadrilles | Sunglasses |Clutch
Shop more vacation night dresses and jumpsuits here:
Travel Outfits
It's no secret I am all about traveling in comfort. Here is a full post on travel outfits if you need more ideas. I paired these camo joggers with a hot pink tank and layered on a denim jacket (not pictured) for unexpected changes in temperature. These metallic sneaks are super comfy and can also be paired with day dresses featured above or shorts and tanks.
Wearing:
Camo Joggers (size down if between – wearing XS and they are a little big) | Tank (TTS) | Sneaks (TTS) |Suitcase
Shop more travel outfit ideas here:
Thank you to Nordstrom and ShopStyle for sponsoring this post.