Let's clear one thing up — you can wear white jeans ALL year, so don't believe that old fashion wives' tale. But if you're someone that plays by the rules (#teachmeyourways), I suppose it is now *officially* white jeans season! I will admit that there's something refreshing and optimistic about a good pair of white jeans. Versatile? Oh yes. Anticipation of vacation and hot summer nights? You bet. Only downside is that when you have kids, and they eat their messy hotdogs and then run to come give you a hug….but I guess that's what OxyClean is for, right?
Which leads me to my next point. Even though I have 4 boys, I happen to love an all-white look for spring and summer. Practical? Maybe not so much, but I like to think of this look as something I'd wear out to brunch with my friends, dinner with my husband, pretty much anywhere sans kids. Although I may or may not spill a *tiny* bit of red wine, but I guess I'm the only one to blame there. I also buy this in bulk.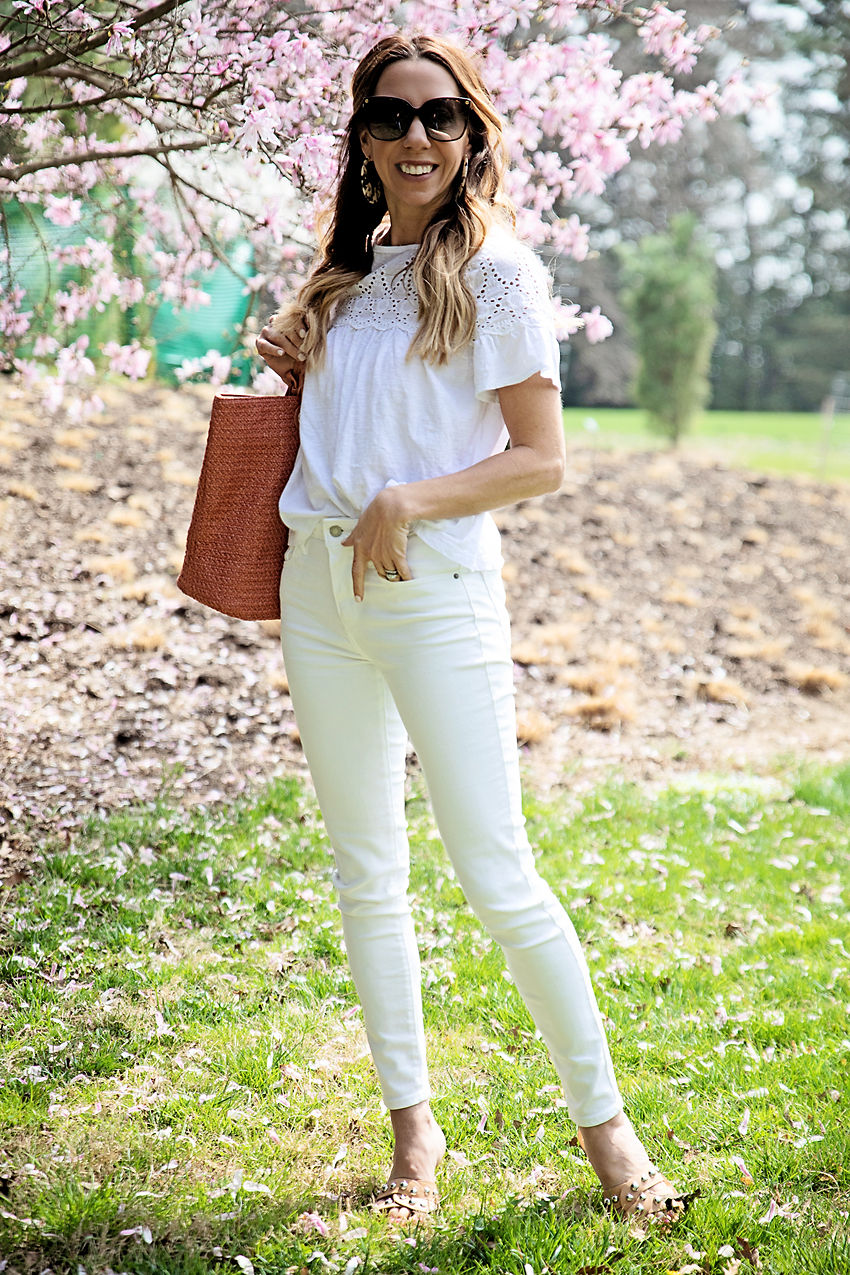 When opting for the all-white look I like to add a punch of color in just one place — be that a pink tote, bright shoes or a bold pair of earrings. I keep the rest of the look neutral. If we're getting into artsy talk, think of it as a fresh white canvas with just one big color splash to stand out. One color you don't want to stand out? Your underwear. A huge rule of thumb is to always make sure you wear nude-colored undergarments with white jeans, no matter how thick the material is. Better safe than sorry 😉
So how to find THE perfect white jean? Sharing a few tried-and-true tips below.
Top (also here) | Jeans | Sandals | Heels | Tote | Earrings | Sunglasses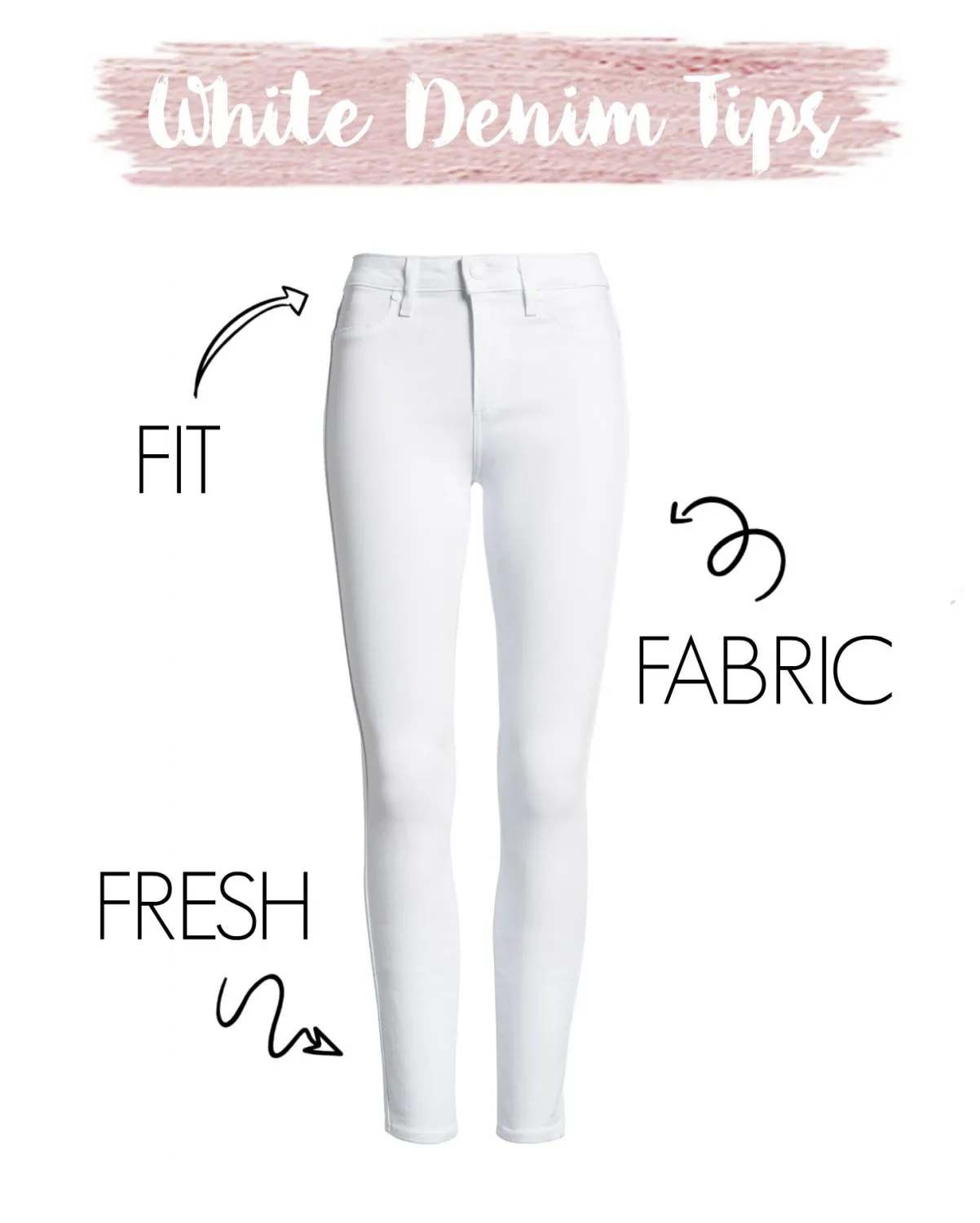 A few tips when buying white jeans…
1// Fit As a general rule I find that buying the right size is super important. The things that we find in the back of our closet are usually back there because they just don't fit right. When it comes to buying white jeans sizing up and sizing down can be tricky. White denim is an especially unforgiving fabric. Buying a size too tight can show off more than you bargained for. Buying a size too big can actually make you look bigger than you actually are.
2// Fabric Rigid denim is the best fabric to look for when buying white jeans. Anything with too much stretch is going to sheer and unflattering. I have a few go to brands when looking for white jeans. Levi's are known for their rigid denim and take a few wears to get the best fit. Madewell and J.Crew have also turned to a thicker denim fabric for their white jeans.
3// Fresh What's worse than grass stains? Grass stains on your white jeans. Maybe skip the white jeans if you happen to taking up game of flag football. But in case of those impromptu moments and necessary touchdown dances… be sure to care for your jeans afterwards. Less washing, more spot treatment is key for white denim. If you are in need of a quick refresh try hanging them in the bathroom while you shower. For best washing results, wash separately in hot water and hang dry!
More white jeans to love…
Don't forget the nude undergarments 😉 …
And of course a few more tops to dress them up or down…