Thanks to Macy's and ShopStyle for sponsoring this post.
The feeling of warm sun on your skin and the smell of flowers blooming in the air. Spring is here ladies. And as cliche as it may be, I love wearing florals for spring. A close second to fresh cut flowers in the kitchen is slipping on a new dress that makes you feel your best.
More than ever, we have had requests for dresses for all occasions. Of course, after the annual spring cleaning it's only fitting to refresh your closet with a new spring dress. Whether you have some special calendar invite or not Macy's has a vast array dresses and April 26th through May 5th you can save 30% at Macy's Friends and Family Event with code FRIEND. I always love to check out their exclusive brands like Bar III, Maison Jules and I.N.C.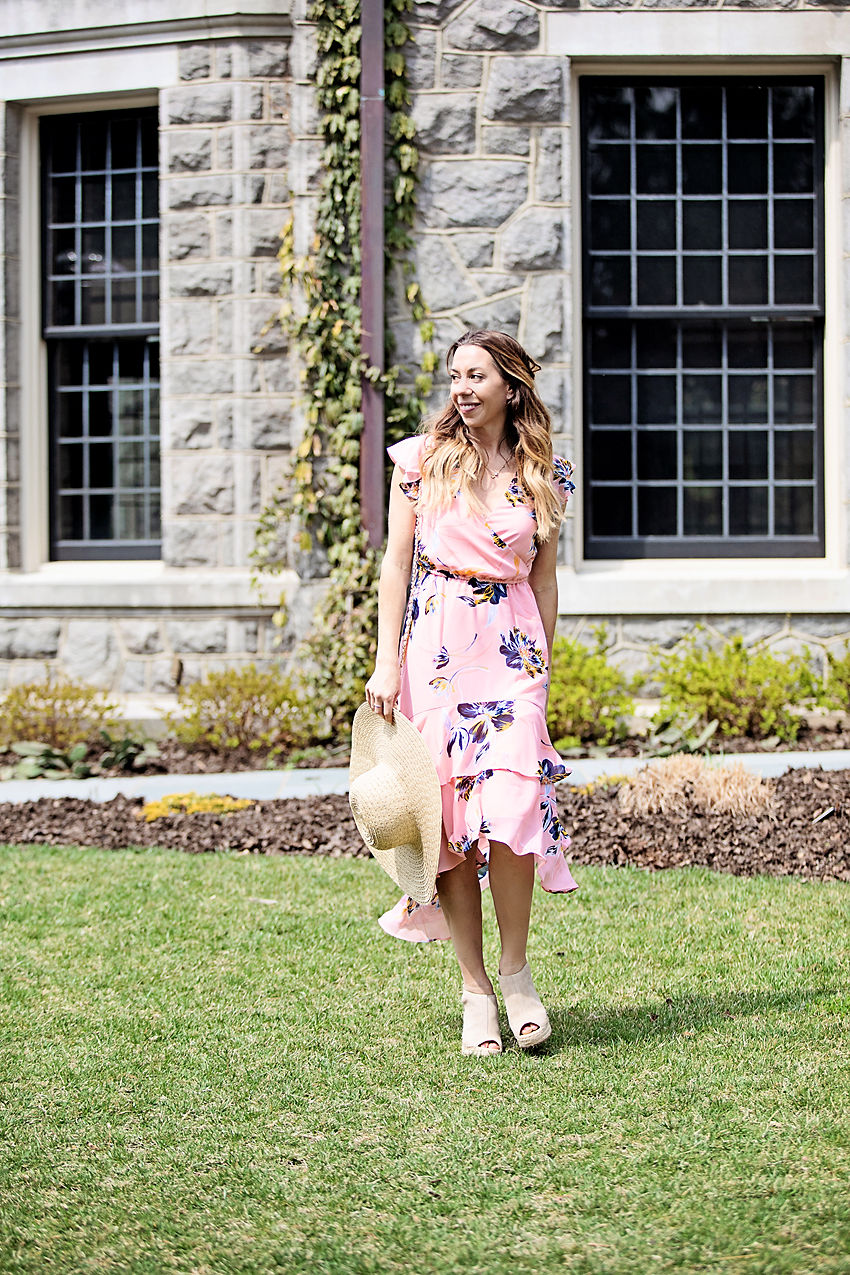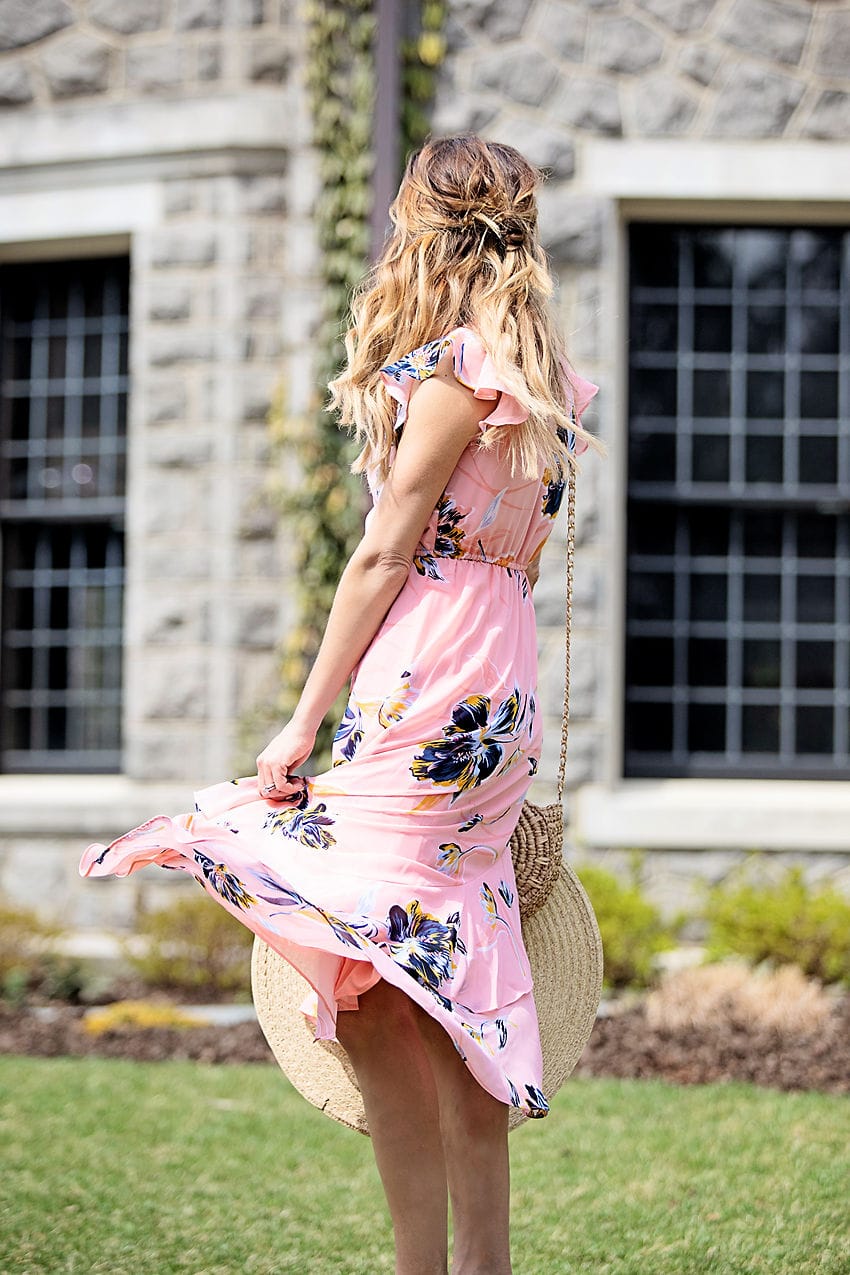 Whenever I get the chance to wear pink I make it a statement. This dress does all the talking so I kept the accessories neutral and to a minimum. While these wedges are high the back strap adds extra support for waltzing around town. The straw hat is just the right amount of floppiness to play peek-a-boo with my little one and with the sun.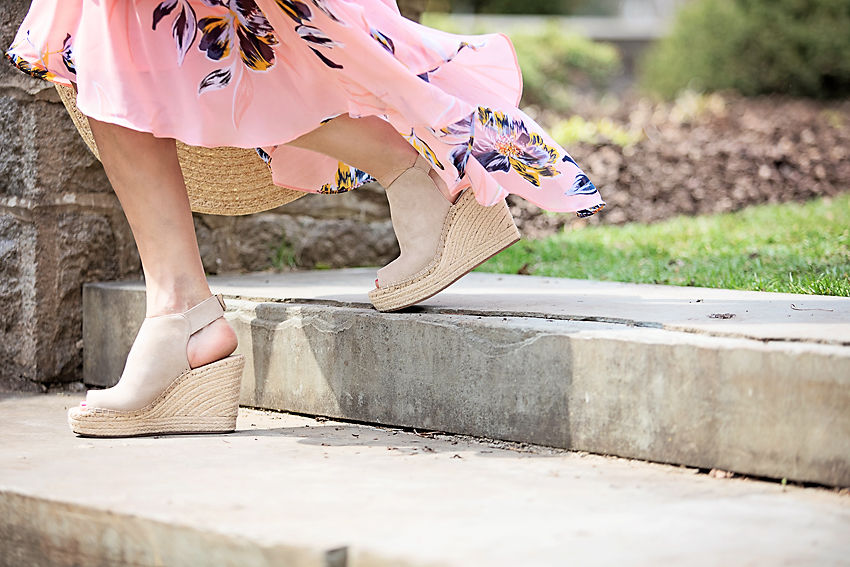 Wearing
Dress | Hat | Bag | Espadrilles
More Spring dresses to love…