Thank you to Lord & Taylor for sponsoring this post.
It's always interesting being a mom and writing about Mother's Day. Do I drop subtle hints in hopes that my husband picks up on them & spoils me rotten? Or do I say I just want my kids to play nicely for an entire day with zero fighting? Ok fine, for half the day. Who am I kidding…10 minutes would be a dream. I'm sure when my sisters & I were younger my mom wished for the same thing, but knowing it was probably an unrealistic wish she probably hoped for the next best things…. like a spa day (away from us) or a beauty product she would never buy herself.
And now…I get it. So, this one is for my mom. For raising 5 girls, and years later still calling each one of us just to catch up daily. She deserves only the best, which is why I love shopping for Mother's Day dresses. Getting all glammed up in a dress for brunch (with mimosas sans the oj 😉) is my idea of Mother Day fun. Lord + Taylor has a huge Mother's Day sale going on right now so you can get your outfit and your gift all in one spot! They have everything from facial rollers to that smart watch she's been hinting at for a while.
In honor of my mom, who's favorite color is red, I styled a flirty femme dress that can take you from Mother's Day festivities and beyond. Wear this to a wedding by dressing it up with pumps and gold accents. More Mother's Day gift ideas are below!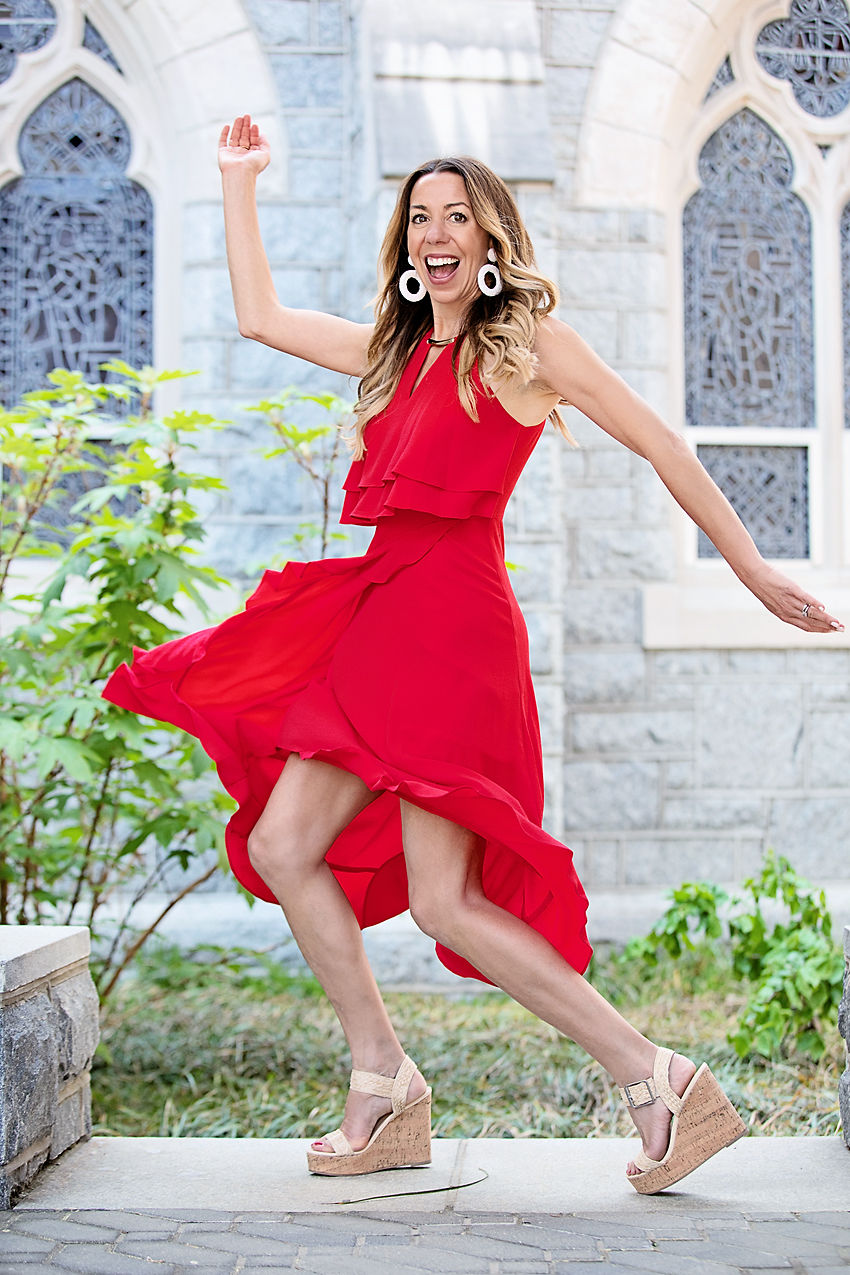 Wearing:
Dress | Earrings | Shoes | Bag
More Mother's Day gift ideas…