Thank you to Nordstrom and ShopStyle for sponsoring this post.
Summer is a time to ______________. Wear bright pink dresses and eat homemade fudge? According to the photo below that is clearly my belief. While summer is supposedly a time to catch up on R&R, we all know the reality is that we are just as busy and the days are even longer. Not complaining, especially when those days take place at the beach. As a fun little game, I wore this adorable tank dress (now available in so many new colors) on a recent trip to Stone Harbor and styled it three different ways to take it from things like fudge runs, to lunch on the water, to dinner. Anyone else center their day around food?
Look 1 // The Tank Dress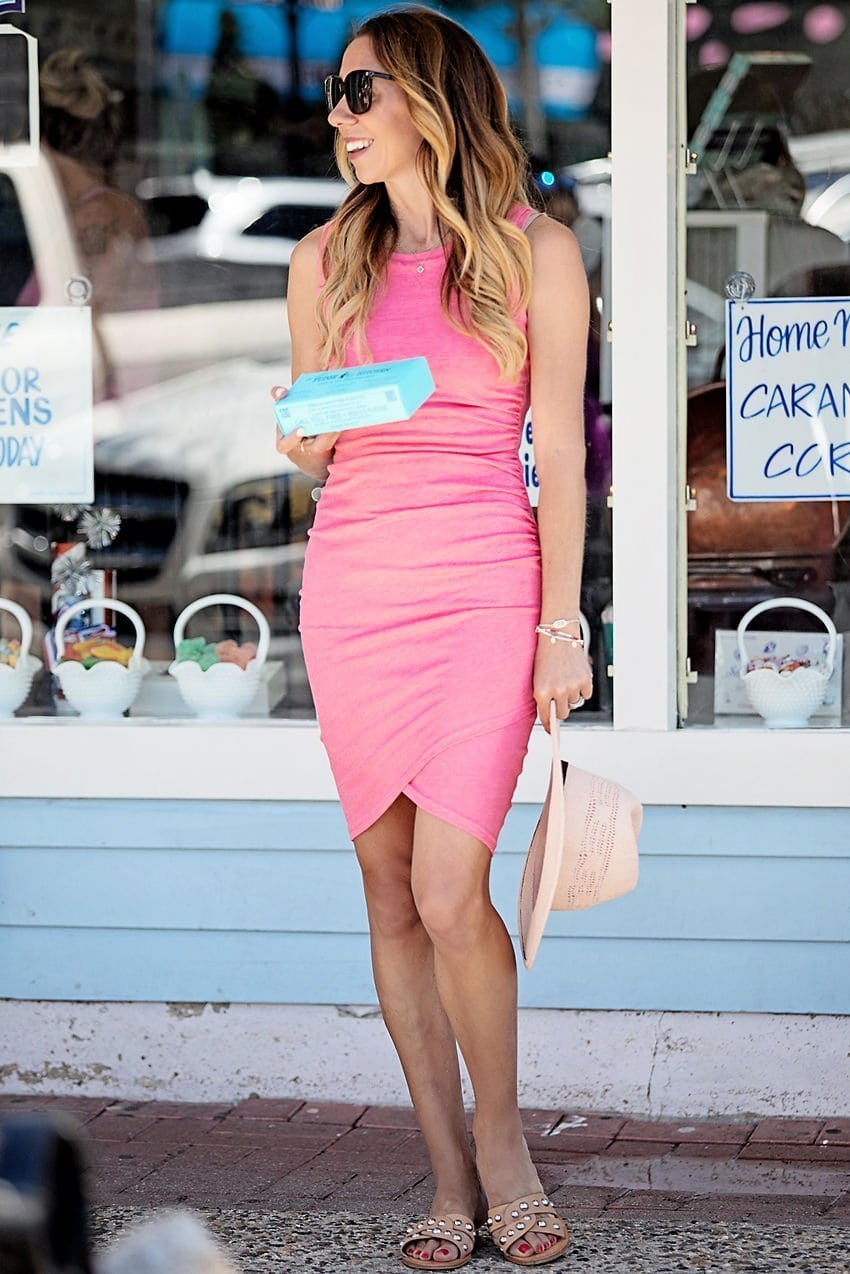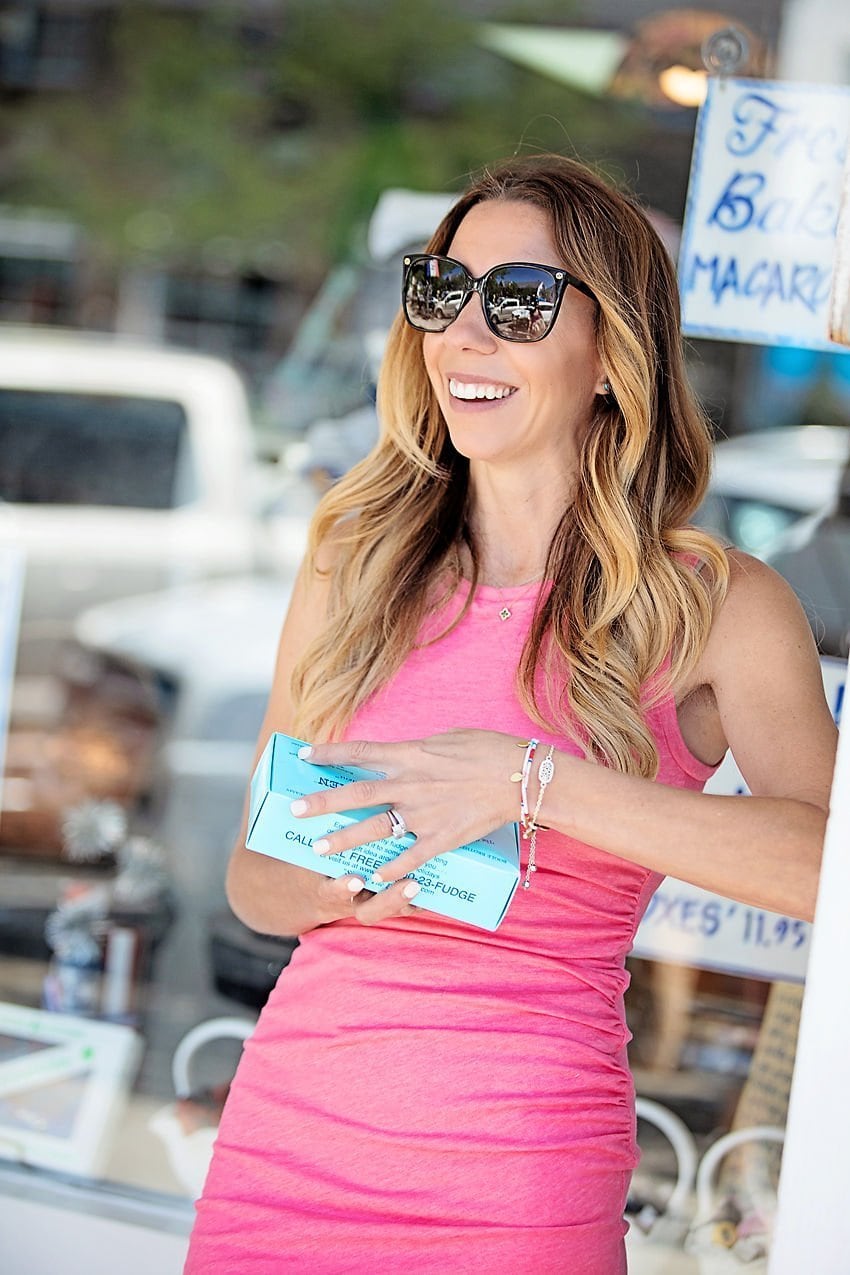 This dress alone, doesn't need much else. It's one of those super flattering fits due to the ruched side and tulip hem. I added some simple bracelets, studded sandals, a hat and oversized sunnies – but really just let the bright pink (pink lemonade heather, to be exact) do the talking! This summer is all about color, so don't be afraid to go bold.
Wearing:
Dress | Gold Bracelet | Beaded Bracelet (similar) | Sunnies | Hat | Sandals
Look 2 // The Tank Dress + Graphic Tee
Adding a fun graphic tee and tying it over the dress gives you an entirely new look. It makes it a little more playful and casual and if you are wondering what to wear to your favorite country concert this summer (just me?!), this outfit has your name written all over it.
Wearing:
Dress | Graphic Tee | Sunnies | Hat | Sandals | Bag (similar here)
Look 3 // Tank Dress + Cozy Cardigan
Adding a longline cardigan instantly dresses this up for an effortless summer night look. This cardigan is super lightweight and the perfect layer for cool night time air. Another, more casual option would be to pair it with a denim jacket.
Wearing:
Dress | Cardigan (also love this one and this one) | Sunnies | Hat | Sandals | Bag (similar here and here)
Nordstrom has so many amazing dresses under $100 that lend themselves to versatility as the one featured in this post. I rounded up just a few of my favorites below plus some fun tees and layers to help you create new looks. And if you NEED it by this weekend (I feel you), don't forget you can buy online and pick up in store!
Get the look with these options below: