If there's one thing about the Motherchic team, it's that we all share a huge love for avocados, which leads to our obvious love for guacamole. On our mini beach getaway the other week, Christine said "hold my guac" and introduced us to a whole new world of avo-goodness. I might never go back to regular guacamole, and after you try this recipe you might not either. It will seriously rock your guac off.
Ok, are you ready for this?! Guacamole with…gorgonzola, almonds, and grapes. Don't knock it 'til you try it my friends. Full recipe below!
Seriously the Best Guac Ever Recipe
Ingredients:
2 avocados
Half of a white onion
1 diced jalapeño (or more, depending on your spice level)
About 1/4 cup of toasted sliced almonds (pumpkin seeds or pine nuts would also be good!)
Cilantro
Juice of 1-2 limes
Crumbled gorgonzola
Sliced red grapes
Salt & pepper
Directions:
Toast almonds on stovetop for about 30 seconds. Chop & mix the avocados, jalapeño, almonds, cilantro and onion. Fold gorgonzola & grapes into the guac goodness. Sprinkle with salt & pepper to taste and the juice of the lime.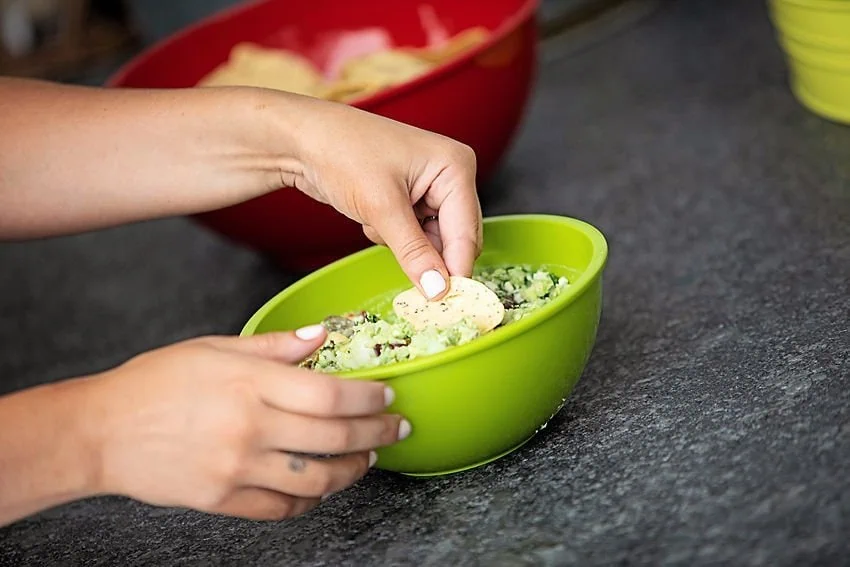 Serve with your favorite chips & ENJOY!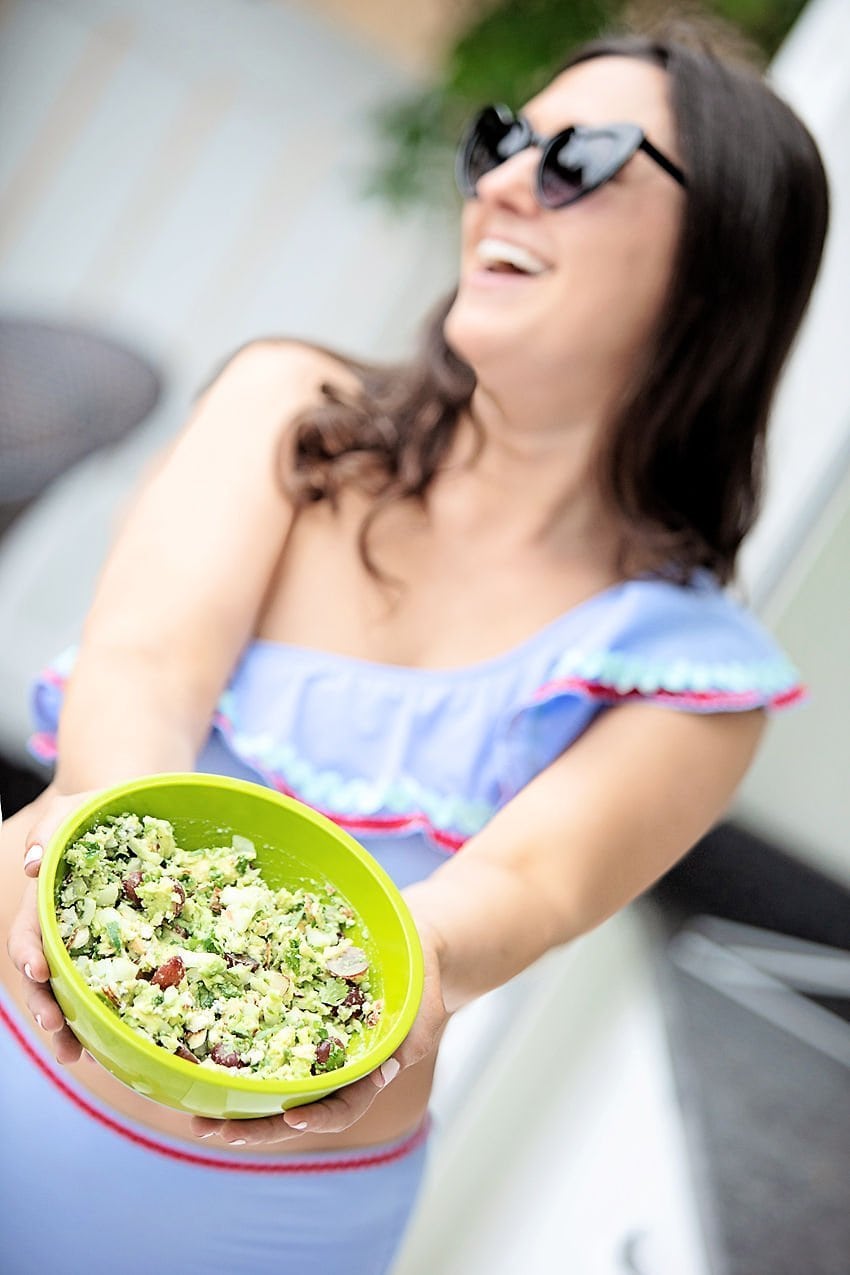 Swim Top | Swim Bottoms (runs large, order your normal size!)