This is the second time this week I am posting about Athleta swim and no this is not sponsored. When you find something great, like really great, you gotta share it with your friends. And these swim shorts or I guess technically speaking, board shorts, are great. I consider myself a sporty gal and hope that one day "mom-ing" can be considered for an Olympic sport. Until then, I will dress the part.
Over the summer my family and I will spend some time at the pool, the beach, hit up a waterpark, and take a hike through the woods to streams. Okay, maybe that last part we will only do once, but you bet I will be wearing these shorts. I love them because they provide great coverage without being overly heavy (especially when wet). The fabric is very light weight and dries very quickly. Again technically speaking the fabric is called Recycled Featherweight Stretch™ and non-technically speaking it rocks. For those of you who are headed to Disney or any other theme park I highly recommend bringing these shorts…. or any of these.
Let's break down the stats on these mother-savers.
Perfect for any and all water sports
The fabric has a bit of stretch (aka perfect for bending over)
Side and back zip pockets for holding keys, phones, extra snacks?
Fitted at the waist with a tie front closure
Wearing size 0 (TTS)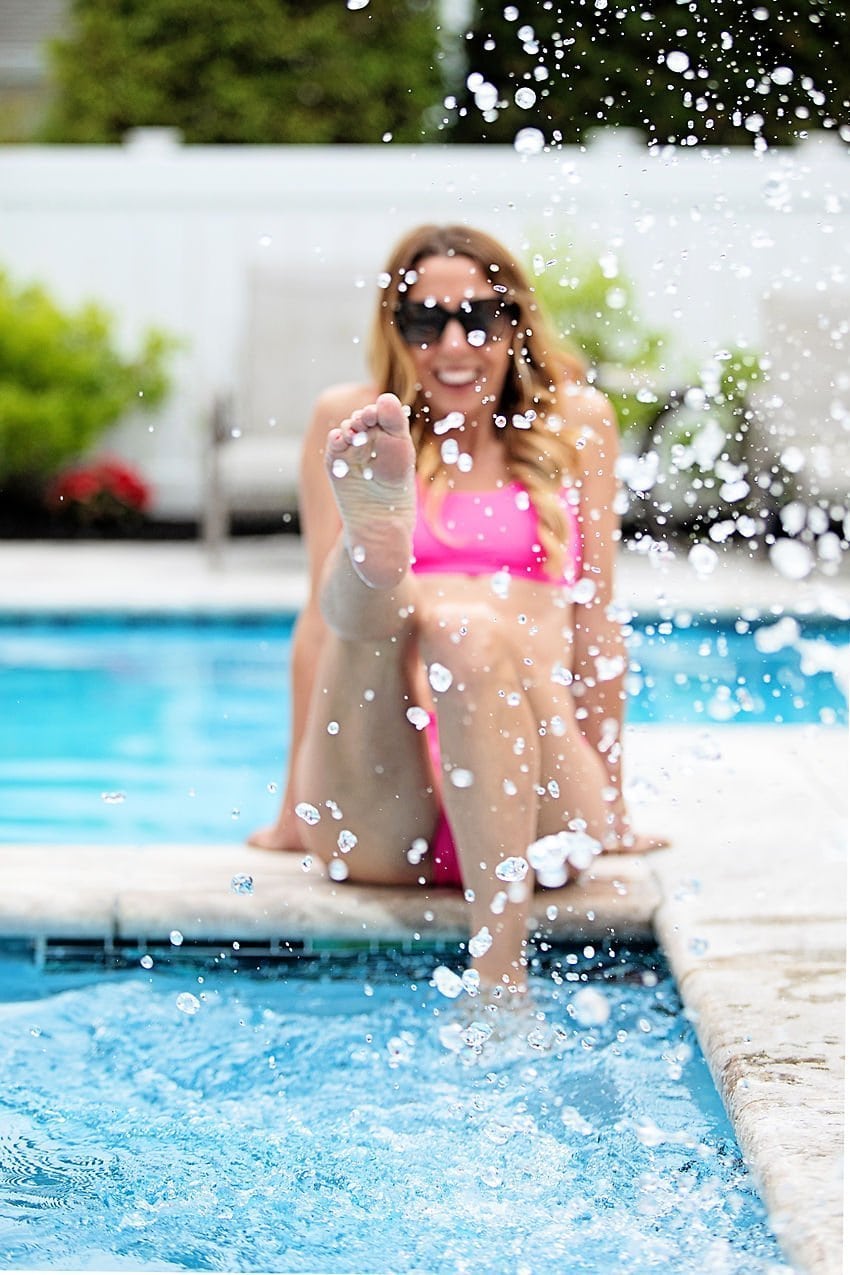 Swim Shorts | Swim Top | Swim Bottoms | Sunglasses
Shop more swim shorts and skirts below…