I recently read an article that working women are working longer hours, sleeping less, and spending less time relaxing. Sounds like something is backwards. I thought we were in an era of #treatyourself?! I guess that wearing eye gels while making dinner doesn't really count as self-care. Sometimes it feels like there are not enough hours in day, but I can't stress the importance of the benefits of a few minutes of relaxation. Whether its a morning meditation (a.k.a. hitting the snooze button), walking the dog around the block or in this case a quick yoga session, a few minutes of quiet time can help to reset, refresh and rejuvenate.
The thing about yoga is that you can literally do it anywhere (it just happens to be extra amazing on the beach). Stretching your limbs, waking up your core, and bringing mindfulness to your body has so many benefits.
My typical yoga uniform changes a bit in the summer months because while building internal heat plus HEAT in general, wearing long leggings can be too much. lululemon lovers, meet the Align Short – it's the mini version (4 inches to be exact) of your favorite legging – same great fabric and high waist goodness, but perfect for extra hot summer studios or yoga in the real summer heat. The Free to be Serene High Neck Sports Bra is the perfect combo of fashion meets function. Not only do I wear this to yoga, but under all of those tricky racer back tanks – the straps are just too cool to be hidden! And pre and post workout, just throw on the All Yours Boyfriend Tee – I am obsessed. Once you feel the material you, too, will want one in every color.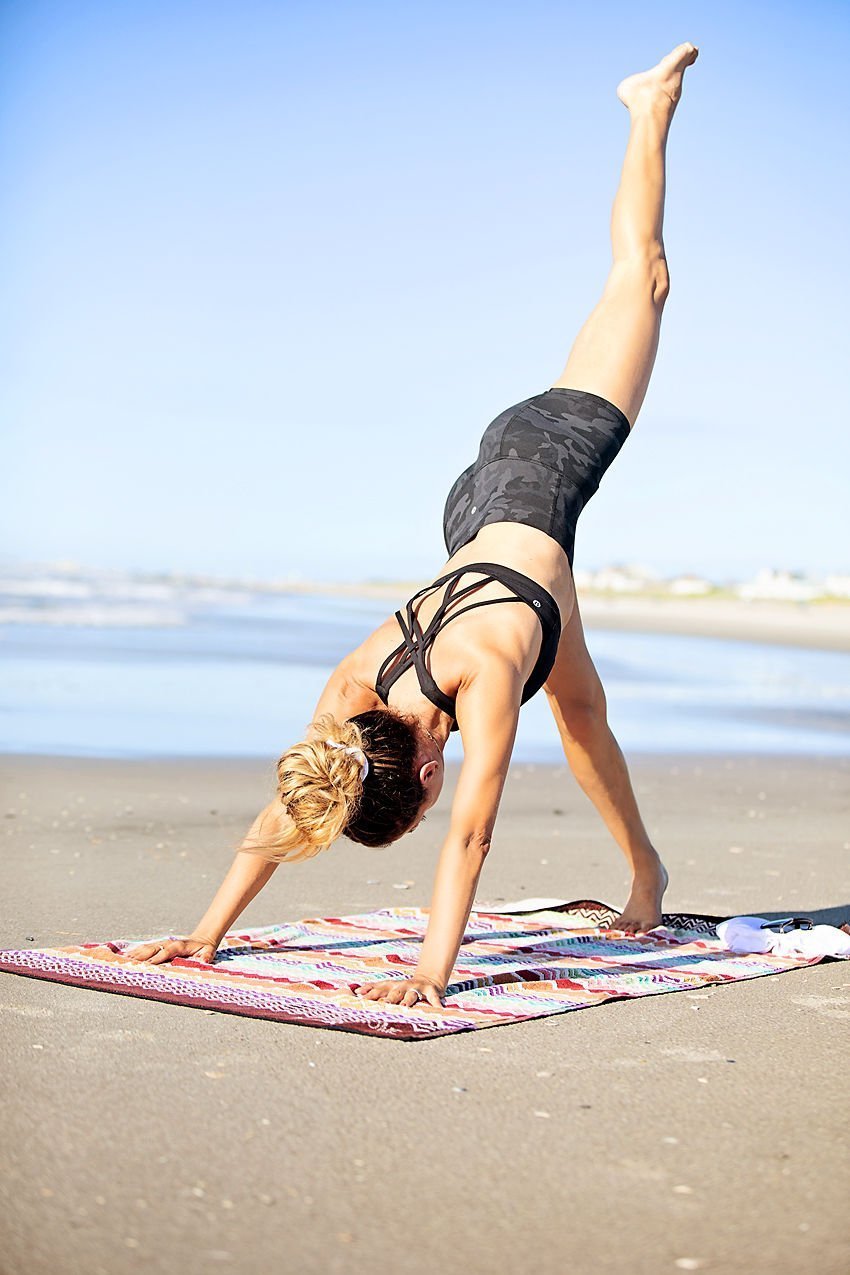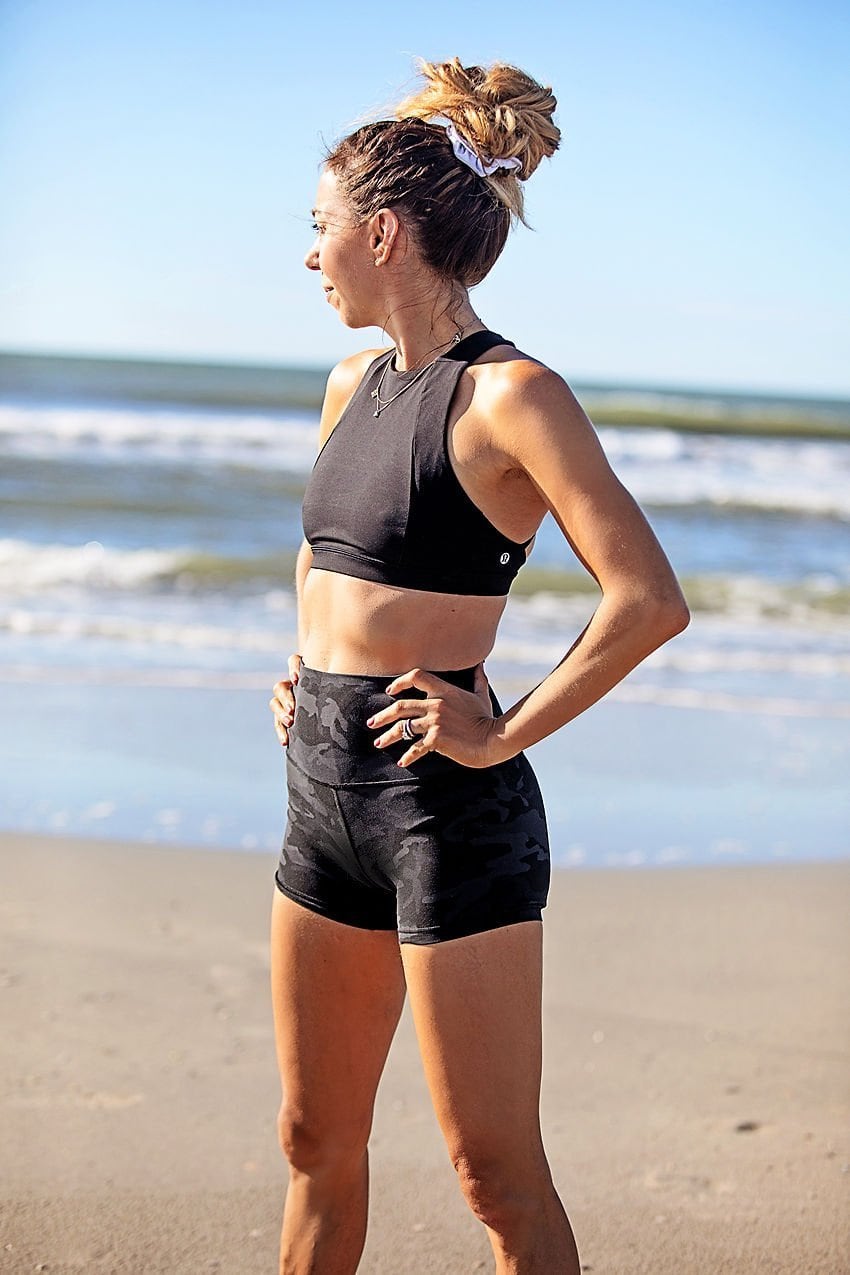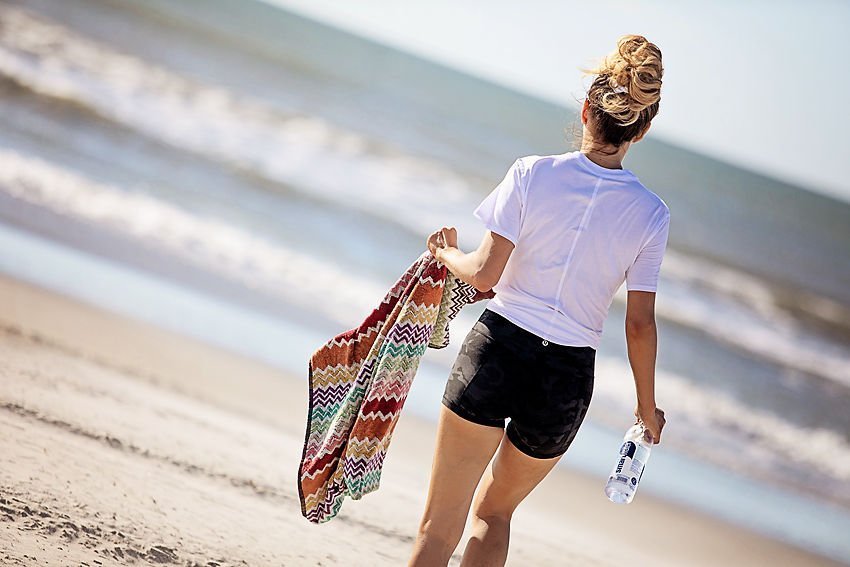 And while I might not always have time to hit the studio for a class, a 20 minute escape while my kids were watching morning cartoons and drinking chocolate milk (pretty sure they didn't even notice I was gone), is one of my favorite forms of self care. Every time I do yoga I feel like a better version of myself – re-centered, strong, and accomplished.
Wearing:
All Yours Boyfriend Tee | Free to be Serene Bra | Align Short | Light Locks Scrunchie
Shop more yoga essentials below…
Thank you to lululemon and ShopStyle for sponsoring this post.