🎶 It's the most wonderful time of the year 🎶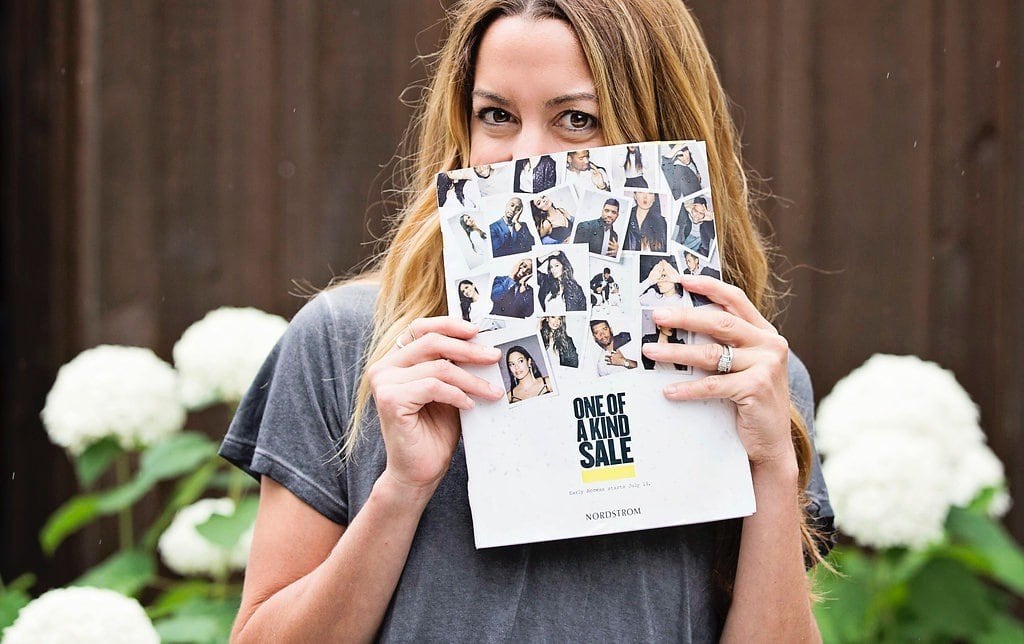 No my friends, it's not the holiday season. It's almost time for the Nordstrom Anniversary Sale!! In just 3 weeks, hundreds on hundreds of brand spankin' new items for fall and winter will hit the store ON SALE. Wait, why do I want to buy things for fall when it's 80 degrees right now? Well my friends, that's the beauty of the Nordstrom Anniversary Sale — everything is CRAZY marked down and will go back up to regular price once the sale ends! It's the perfect time of year to stock up on things for you and the family for the chillier temps a few months from now.
A Few Tips & Tricks for Shopping the Nordstrom Anniversary Sale:
We are experts on the sale and will do all of the leg work for you! Sign up for email to get an exclusive peek into the sale FIRST thing! Visit The Motherchic first thing in the morning on sale day for our top picks. We will also be sharing our finds on Facebook and Instagram.
Ok ok ok, now for the nitty gritty. How to navigate this wonderful beast of a sale. If it's your first time…have no fear! That's why the whole TMC team is here to help. Sharing key dates, tips for shopping
Key Dates
Early Access Thursday, July 12 (12:30 PM EST, 9:30 AM PST) Nordstrom Card Holders get access to Early Access, aka first dibs on e-v-e-r-y-t-h-i-n-g. Not a Nordy Club member? Sign up here! If you are an Icon or Ambassador card member you may be able to access earlier! Check the dates here.
Public Access to Anniversary Sale July 19 (12:30 PM EST, 9:30 AM PST) : Access to the sale is open to the public on July 20.
Last Day of Sale: August 4
Tips for Shopping the Sale
Buy 2 sizes – Not sure what size you are? Buy 2 sizes!! Free returns online & in stores. Better safe than sorry!
Buy online/Buy online, pick up in-store – Skip the crowds, shop on the couch! There is also more of a variety of merchandise available online than there may be in your local store. If you can't wait, choose the Buy Online, Pick up In-Store option!
Subscribe to email – For fit tips, restock alerts & much, much more!!
OK sounds good, but why shop early?
Let me put a little/a lot of emphasis on brand-new merchandise, marked down up to 40% off. Things go FAST, sometimes even on the first day of Early Access! If you're unsure about something, best to hit "Checkout" right away just in case. Again, Nordstrom offers free returns online & in-store! Oh, might I add that if you are a Nordy Club cardmember you get to choose a Triple Points Day during the sale?! That's a whole lot of Nordy Bucks you're gonna earn!!
But I'm Buy Now, Wear Now…
I hear you loud and clear! There are things available during the sale that can easily be worn now AND later, and I promise to show you how! But let's be honest, you and I both know you've been drooling over a good pair of booties and those AG jeans.
Any luxury items included?
Yes yes & YES! Snag that designer watch and heels you've been wanting and explain it to your husband with #fashionmath. Why pay more when you can pay less?! Get a sneak peak of some of your favorite designers here!
Want More?
We have so many FUN and INFORMATIVE posts coming at you this year. Here are a few hints… more body shapes, more ways to wear it, more for men and kids, and more behind the scenes! The best way to stay up to date on all the MORE… sign up for email to get first access to posts and check out our newly added Facebook Group Ask the Motherchic. We will be giving two $250 gift cards for the BEST SALE EVER – one to one group member and the other to a friend of their choice! To enter, just join the group! If you are already a member, you are already entered! Spread the love – feel free to invite your favorite shopping buddy to join too! Winners will be chosen at random on July 11th.