Thank you to Backcountry and ShopStyle for sponsoring this post
Summer is all about being spontaneous, right?! While it might not always be in the cards to just pick up and go (that little thing called work tends to get in the way), I highly encourage going for it if a small window of opportunity presents itself. A few summers ago, we waited the ENTIRE summer to get away, and what happened just 30 hours into our week of vacation, you ask? My son fell off the monkey bars, broke his elbow (I'm talking mangled) and I spent the next 48 hours back in our home state at the children's hospital with my son coddling him post-surgery.
We have learned a few things from this – monkey bars are never a good idea nor is waiting all summer to do something fun. Whether it's a day trip or an outdoor activity you don't normally do – do it!
Last week my cousin-in-law (you may know her), invited my family "down the shore" and it ended up being the perfect little unexpected getaway. We swam, we played waffle ball on the beach, we ate way too much ice cream, swam some more – it really is amazing how many water activities you can pack into 24 hours.
Backcountry is a huge advocate for getting outdoors year round and is my go-to for outdoor activities – camping, skiing, staying warm on winter nights – they have got you covered. But now that it's summer and our parkas are in hiding, I just discovered that Backcountry has everything we need for an active summer lifestyle including an insanely good selection of swimwear. Seafolly, Patagonia, Maaji to name a few brands I love! If hiking isn't your thing and frolicking on the beach is – totally counts as getting outside and being in nature in my book!
The swimsuit I am wearing is by L*Space and I was drawn to the fun pattern and cut-out design. If you are looking for a full bum coverage suit, this one is not for you, but I have linked a ton of other options at the bottom of this post. Use code LINDSEY15 to get 15% off your first purchase (some exclusions apply).
Swimsuit (runs small, size up – wearing size 4 for reference)
My big boys are obsessed with all of the surfing brands – Billabong board shorts are their go to. For the littles, I couldn't help but to get them matching Boardies – not only for the cute factor, but also to keep track of them more easily 😉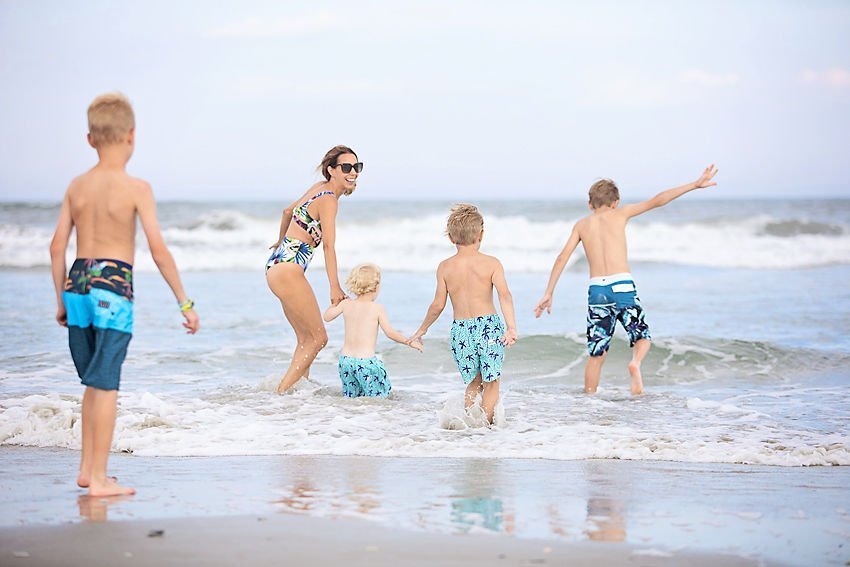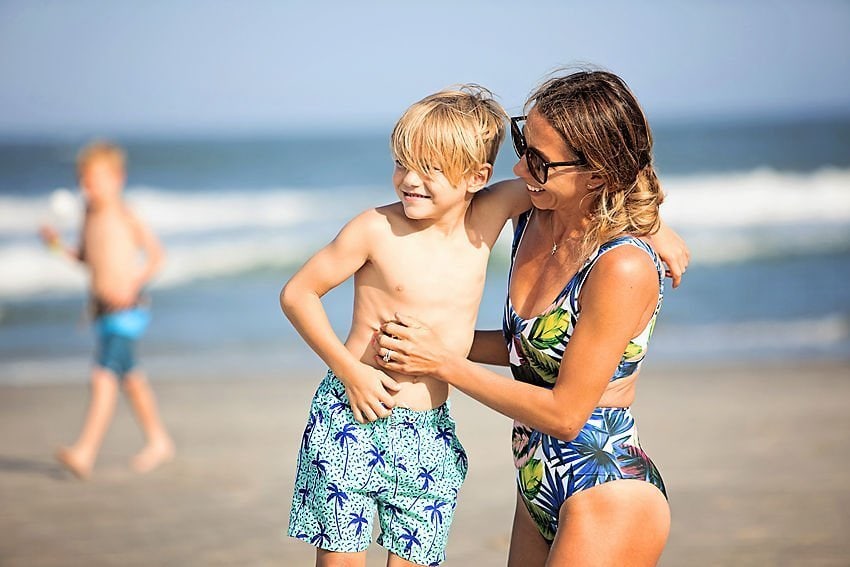 Top Left | Top Right | Bottom Left (sold out, similar here)| Bottom Right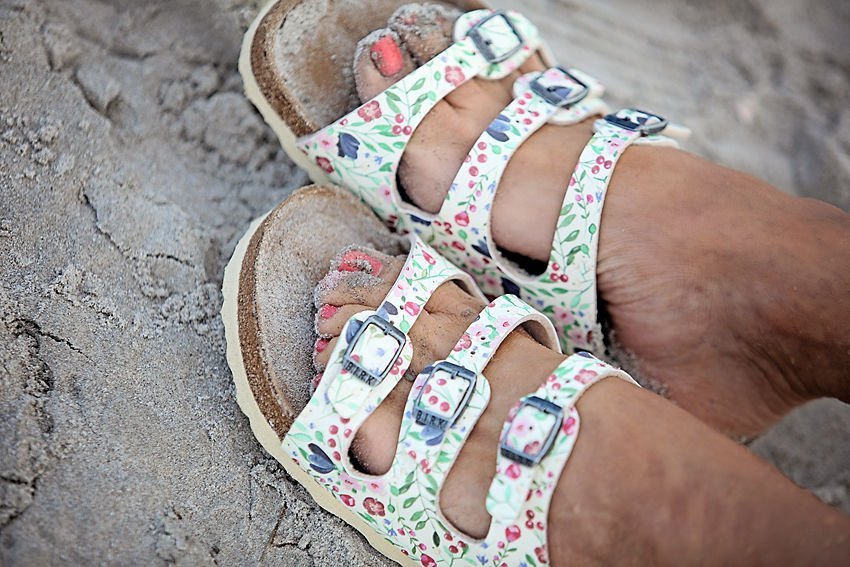 Sandals | Convertible Bag (backpack/tote)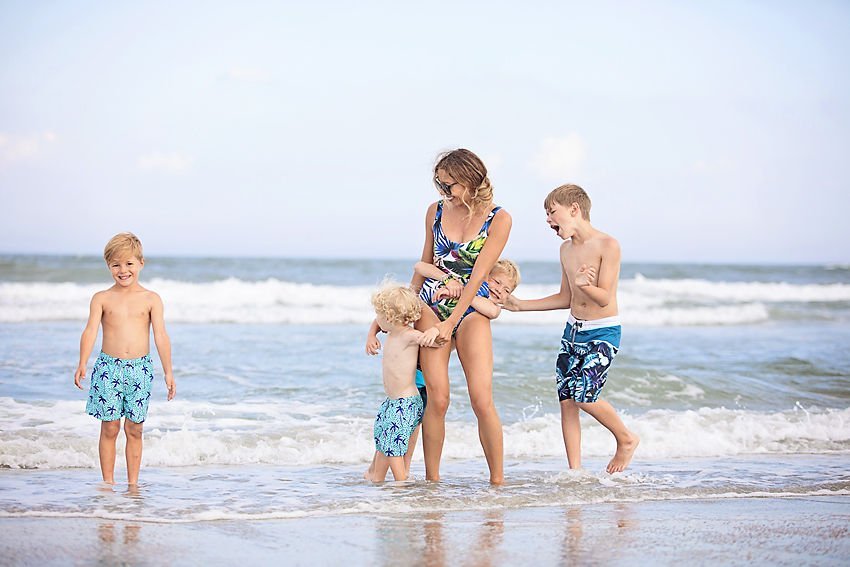 And then I laid on my towel and took a nap.
Totally kidding. There is no blinking on the beach with this crew.
Shop More of my Favorite Swimsuits & Accessories Below
Women
Kids
Men