The layered look is trending right now with all kinds of jewelry — necklaces, rings, bracelets. You name it, there's a way to stack it! I was wary of the bracelet trend since I have such small wrists, but I found that stacking a few daintier, small bracelets is the recipe for the perfect effortless stacked look. A few bracelets on your wrist finishes off any outfit for that effortlessly "put together" vibe. If I'm being completely honest, I rarely even take mine off – shower in them, sleep in them, run in them. And if I need to get dressed up, I just swap one of the more playful bracelets out for one that is classic. Here's a closer look at how to wear layered bracelets!
How to Wear Layered Bracelets:
There really aren't any "rules" of bracelet stacking. Think of your arm party as fun way to express yourself! For those who like a bit more guidance, I did find a few helpful tips from some good ol' fashioned trial-and-error:
Don't go overboard! If you have a big, chunky statement bangle, even it out with thin, dainty bracelets.
Mix it up! Different metals, different colors…go for it!
Trend to try: colorful threads and shells are BIG this season!
If you're a visual learner (#teacherprobz) here's a little chart to get your arm party started:
Left Stack
Middle Stack
Right Stack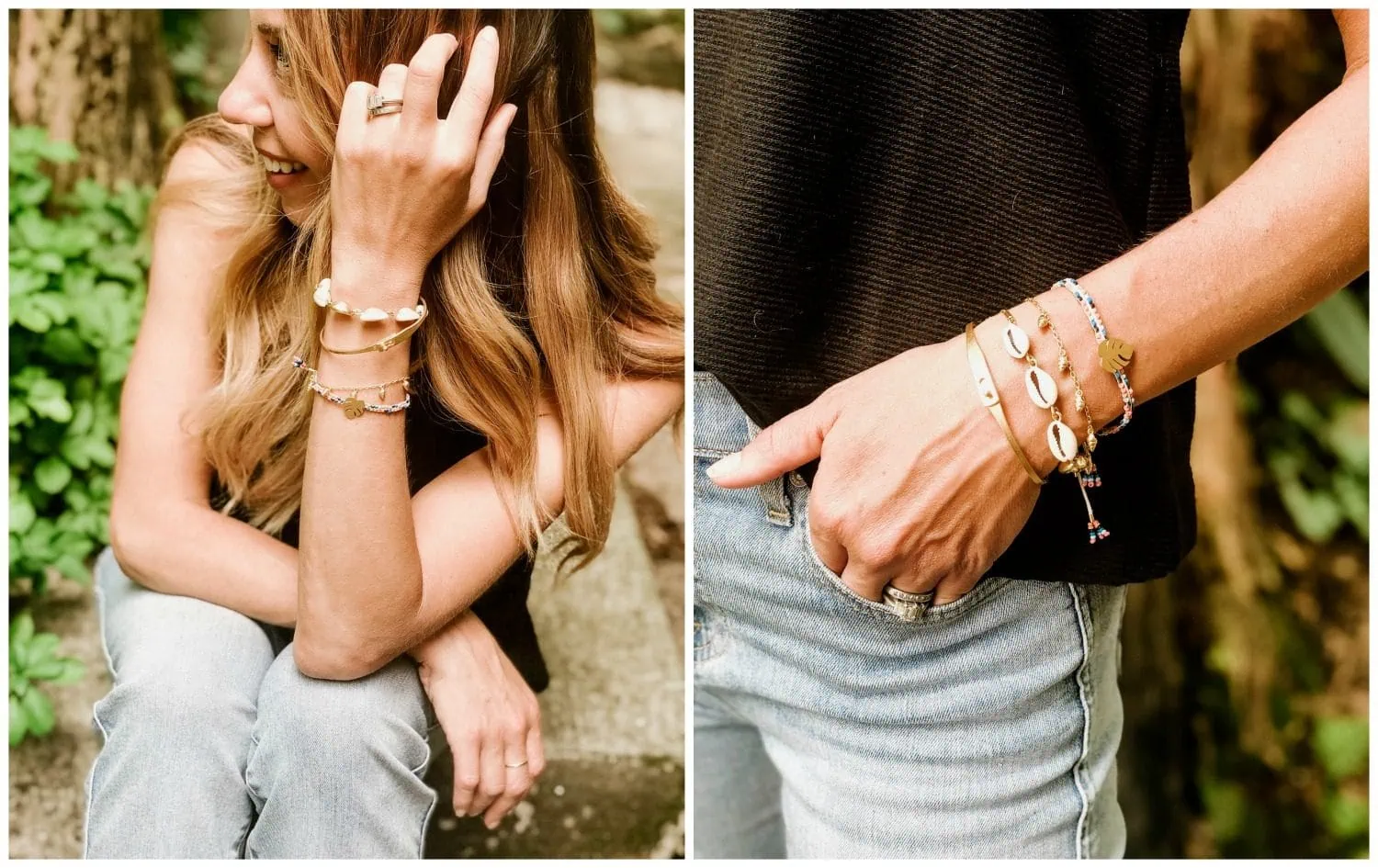 Left to Right:
one | two | three | four | five
More layered bracelets to stack up here…
And if you want to take the guesswork out of your layered bracelet look, there are a few places that sell stacks that you can just throw on and go! Check out the 3 for $30 deal going on at Anthropologie, Madewell has lots of fun sets, and of course Nordstrom has great sets as well!