THE week is here! The week where pretty much all we will do is unapologetically share all the things we are coveting from the Nordstrom Annviversary Sale. Why is this such a big deal? It's a big deal because new fall merchandise is hitting the store marked down up to 40% off! The Motherchic Team has been studying the Nordstrom Anniversary Sale Catalog (which is just a snippet of the 10K plus styles that will be part of the sale) and have come up with a few fall trends that we cannot WAIT to bring home this week.
Trend 1: Animal Print (esp. snakeskin)
Animal print is the new neutral and it is not going anywhere anytime soon. Leopard has been a tried and true print for the past couple of seasons, but this fall you can expect to see a lot of snakeskin and tiger/zebra print. The TMC team loves these trends in small doses – a belt, a bag, a tee layered under a solid blazer. Here are a few standouts from the catalog…
Leopard Cardigan | Snakeskin Booties | Snakeskin Bag
Trend 2: Denim in NON-SKINNY silhouettes
The Nordstrom Anniversary Sale catalog has all of us swooning over denim! I am secretly dying that quite possibly my favorite designer denim brand, Mother, is going to be part of the sale this year. In terms of fall trends, we are seeing a lot of silhouettes that are NOT skinny jeans. Think flares, high waist crops and boyfriend. That's not to say skinny is out, and if you are in the market for a new pair during the sale, you can bet AG is going to bring their A game and you're going to want to get these.
Trend 3: Monochromatic Dressing
Monochromatic dressing is HUGE and I'm not talking about wearing all black. The brighter the better – we are seeing purples, reds, pinks, blues. The trick to making this trend work is to mix fabrics i.e. satin skirt with chunky knit sweater that is all in the same color family. It's ok if the colors don't match perfectly.
Trend 4: Long Blazers
This trend makes looking effortlessly styled SO easy. Literally, stick a blazer on it and you're now ten time chic-er than you were 5 seconds ago. My favorite way to wear long blazers is with jeans and a graphic tee – but they also work with dresses and wide leg pants for a more polished look. If you are feeling that the long blazer is overwhelming, roll up your sleeves to create a fit point or belt it (if you dare!).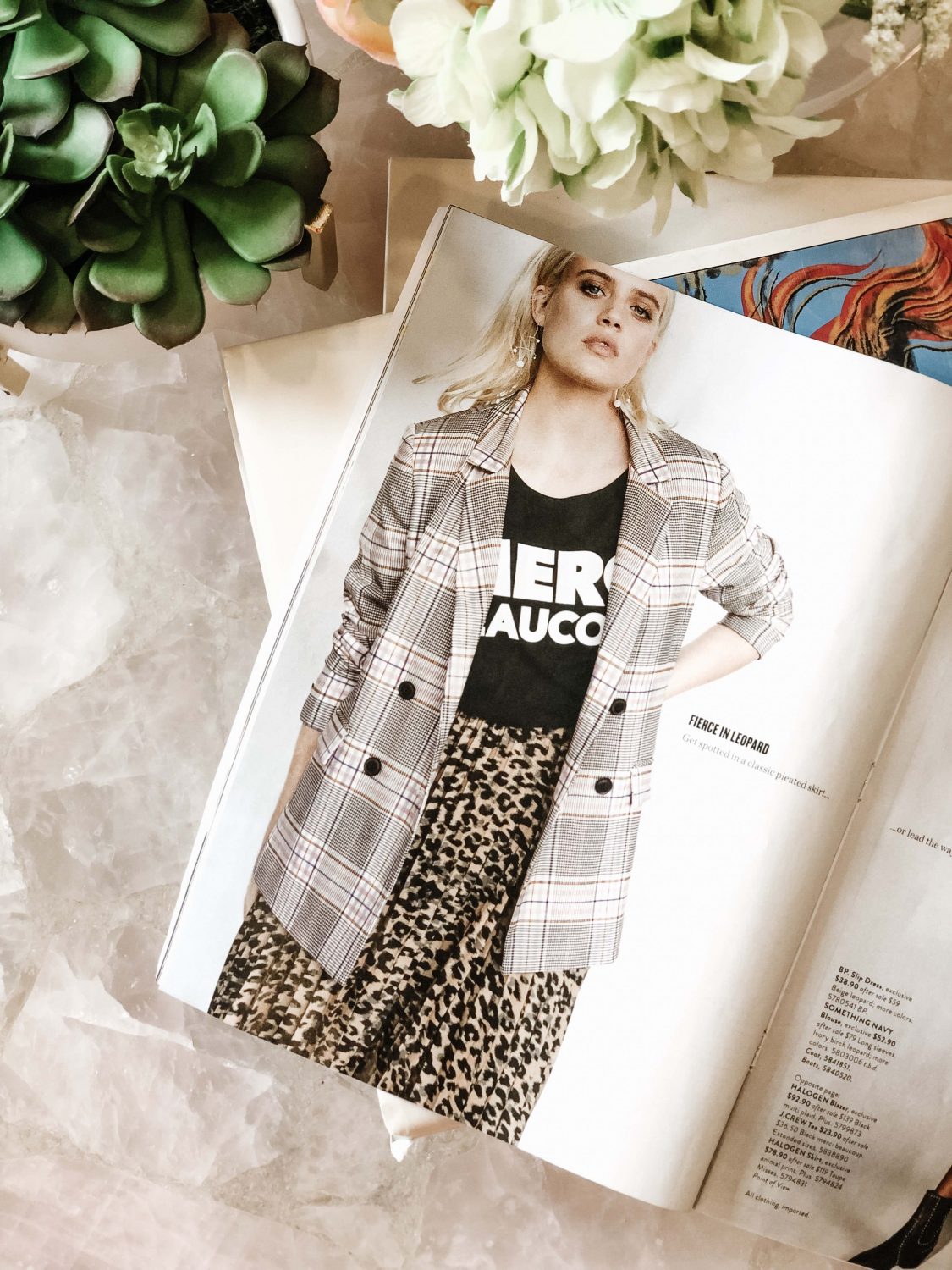 Trend 5: Plaid + Print Mixing
Let's be honest – plaid is always a trend for fall, but this year we are seeing plaid juxtaposed with other prints. Plaids mixed with other plaids. Basically what we are saying is that plaid a fall staple and can be mixed in with any outfit. A small plaid adds texture, while a large plaid adds statement. A plaid statement coat is a must have for the fall season. Luckily they come in all sorts of varieties from fitted to oversized to matching sets!
More anniversary sale fun to come!! Make sure you join our facebook group to be automatically entered to win a $250 gift card for you and a friend! Winner will be announced on July 11th! Also make sure you get on our email list because the MOST POPULAR post of the YEAR is hitting inboxes on July 12th!