Thank you to Nordstrom and ShopStyle for sponsoring this post
Ok this is how it goes down when I shop the Nordstrom Anniversary Sale for myself. First I grab jeans (quick snag these or these), then I grab booties, then I grab all the cardigans that I want to snuggle up in all winter long, and THEN I grab some cute accessories that will tie it all together and make my outfit look cute. I also love to find pieces that I can wear now and later, because if you are anything like me you can't wait to wear your new pieces. We all know things sell out fast so even though what's pictured might not be fully in stock, I am sharing some of my favorites in each of those categories and similar pieces I have and love…. or want!
Cozy Knits
If you've never tried a Barefoot Dreams cardigan, that needs to change. They are probably one of the most coveted pieces during the sale and still have sizes left as of 30 seconds ago. This year I purchased the circle cardigan style, but they come in several silhouettes. And what makes them so great, you ask? It's all about the silky soft fabric and that perfect drape.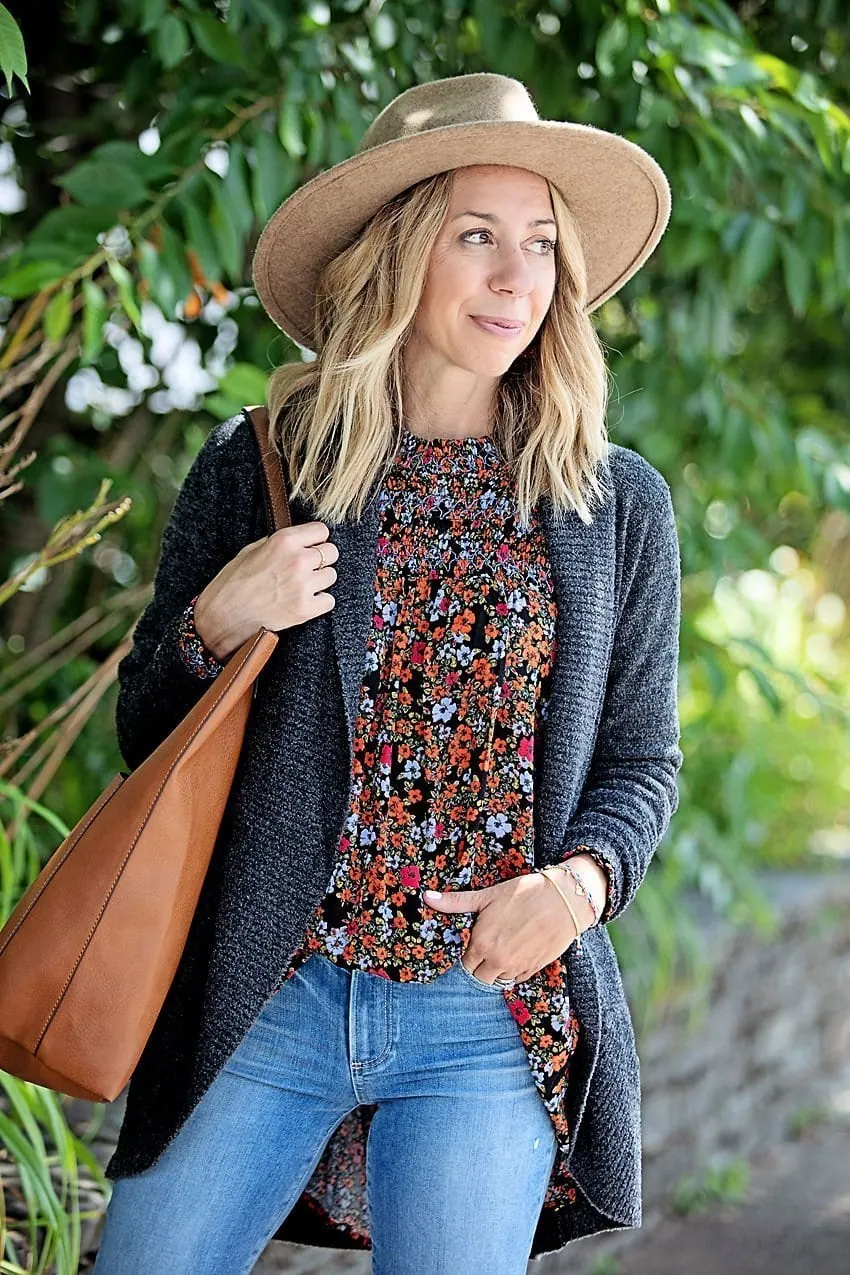 Wearing:
Cardigan (shop more from this brand here) | Top (sold out, similar here)
More Cozy Layers
Stock up on Staples
Now is the time to fill in those wardrobe holes! When you find an $11 t-shirt you love, buy one in every color? From tees, to jeans, to shirts to undies – figures out what needs replenishing and don't think twice.
Tee | Jeans (sold out, similar here) | Booties
Here are classic wardrobe staples that are still in stock:
Cool Kicks
The shoes in the Nordstrom Anniversary Sale are always epic. Year after year I seem to find an awesome bootie (or three) and a great pair of sneakers that are equal parts stylish and comfortable and pumps that are eye catching and walkable. This year definitely did not disappoint and although I have a really hard time narrowing things down, these three pairs just might be my favorite….
Paige Willa Studded Chelsea Boot
More Shoes I love:
Outfit Making Accessories
Here's a no brainer – a scarf (bonus points if it's super soft… and plaid). A classic piece that finishes off any look. I also scored this pair of Madewell sunnies because at this price, you really can't have too many mirrored shades. I like to keep them all over my house and car so that when I'm running late (which is always) I can look to the right and there is probably a pair of sunglasses within reach. Just me?
Scarf (sold out, but also love this one and this one)| Madewell Shades
More Outfit Making Accessories
Delicate Accents
"Delicate accents" is just a fancy phrase for "pretty jewelry". I was so impressed by the selection of jewelry this year and the fact that you can get amazing pieces no matter your budget. I picked up these two pieces below – one is a "save", but seriously love it! The other is a major splurge, but gotta love Nordstrom Notes. Every year I save my notes and splurge on something I would never buy myself. This year, this bracelet won my heart. Shop all jewelry here, and all fine jewelry here.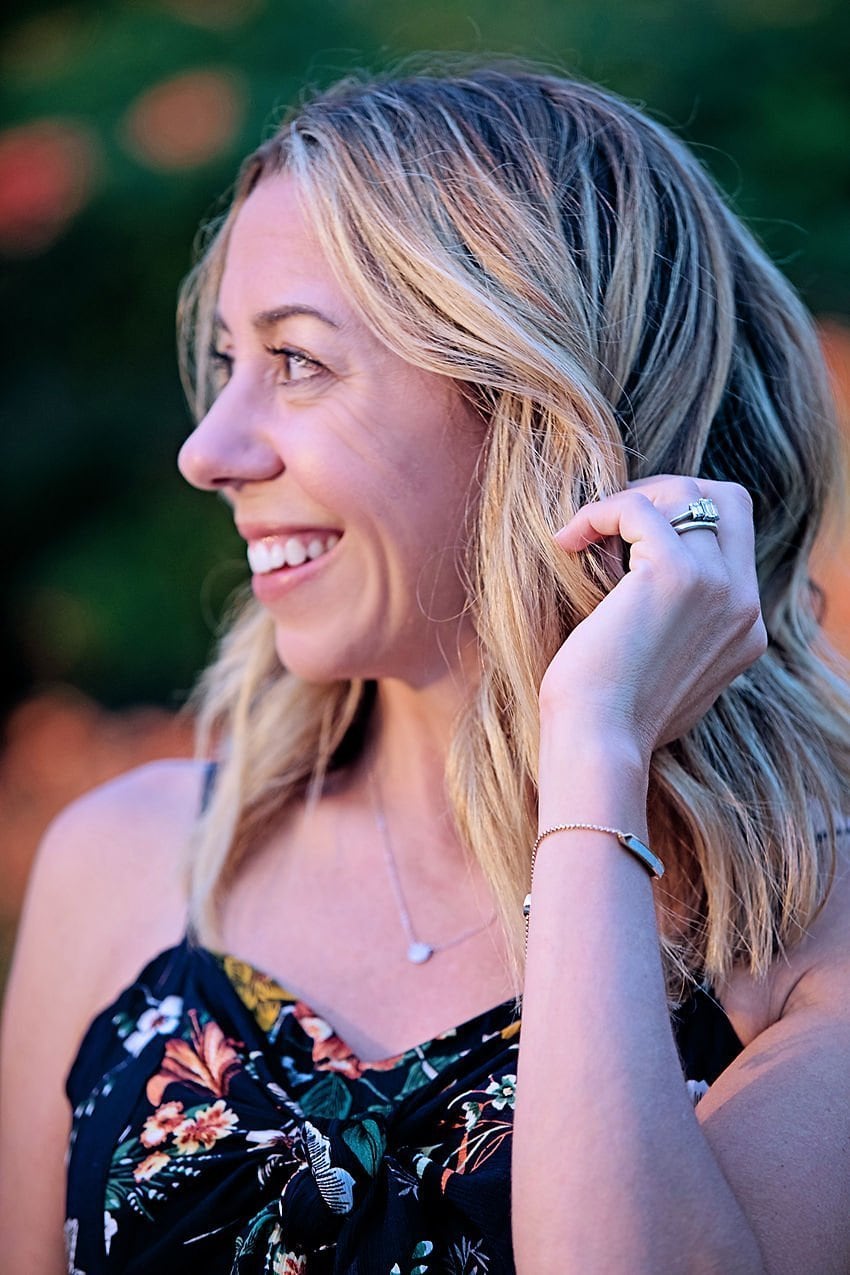 More Swoon-Worthy Jewelry
More Swoon-Worthy Fine Jewelry
Wear Now/Wear Later
Dark grounded, long floral dresses/jumpsuits are everywhere right now. Styling them for now is simple – delicate jewelry and chic sandals. Wear this same piece later by swapping out the shoes for booties and adding a leather jacket. I highly recommend this one (save) or this one (splurge).
Dress (plus sizes here) | Pumps
Jumpsuit (also love this one by same brand that is fully stocked, and this splurge-worthy one)| Sandals
More Wear Now/Wear Later Dresses and Jumpsuits
There are still so many great steals that are still in stock! Check out all of our posts on the sale here. The #NSALE is truly a one of a kind sale and every year it rolls around I fall in love with fashion more. There are so many pieces I got this year that will help elevate my every day look. For those of you who don't have Nordstrom card, I highly recommend applying for one so you can gain early access next year! Also, if you see something you love, snag it fast because things will continue to sell out – there is always free shipping and returns!