Thank you to lululemon and ShopStyle for sponsoring this post.
Currently we are in the middle of a heat wave. It doesn't take much to achieve "sweat life" status. But there is something different about walking to the mailbox and sweating, and actually going for a run and sweating. I remember years ago when lululemon first launched, their bags said "sweat everyday". I really believe that is one of the keys to living your healthiest life and it has stuck with me ever since. Confession, I don't sweat everyday, but I'm working on it. The bags also said something about flossing. Also working on that.
With all of my kids home in the summer it is hard to find the time to work out (and floss)…. story of my life, even when it's not summer. I've set a goal to run and/or do yoga at least three times per week, and just "be active" on the days when I don't get an official workout in.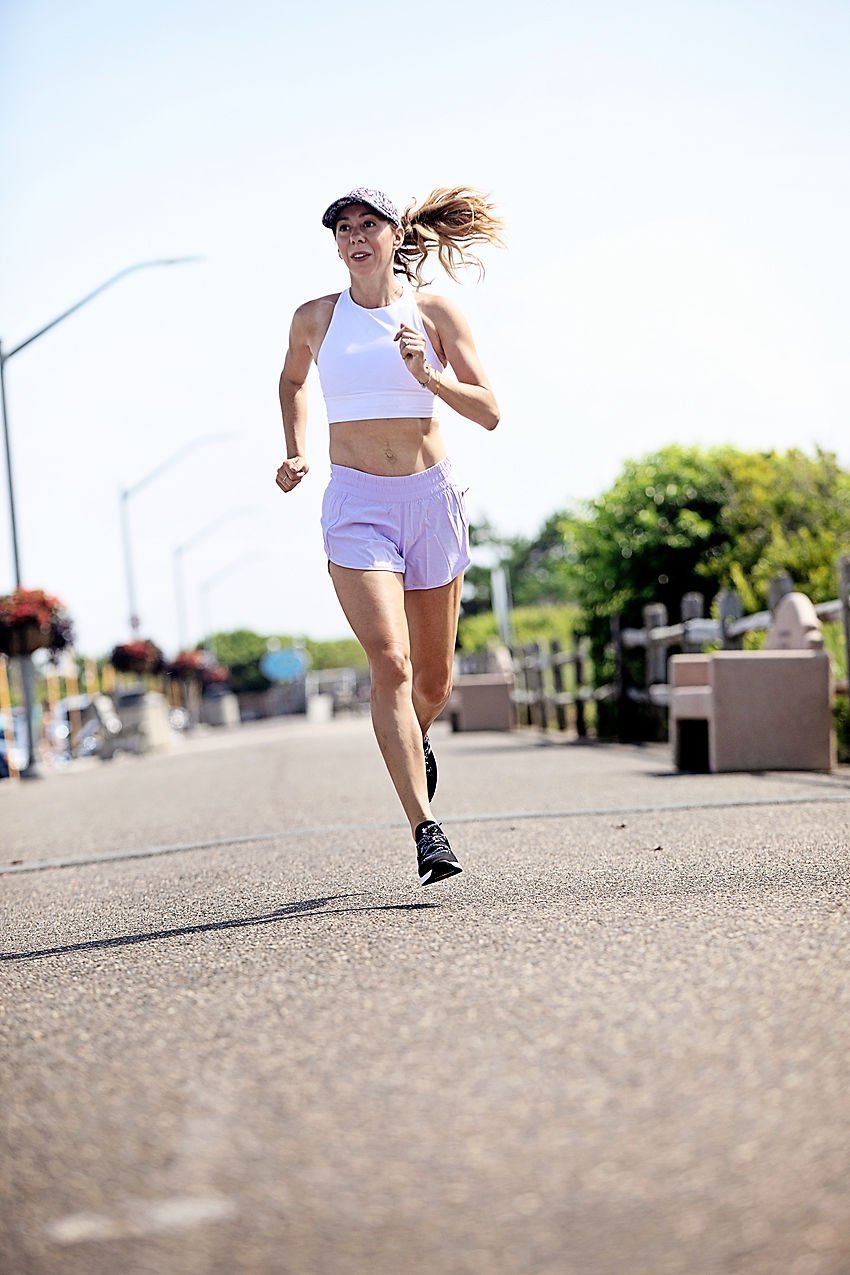 The heat is a major deterrent for going for a run, but the excuse to wear cute work out gear has the potential to cancel that out. If you've been reading my blog for a while, you know that I swear by lululemon running shorts. I just tried out their Tracker V 4 inch short and in true form, feels like wearing nothing, which may sound a bit awkward, but let me remind you about the heat wave we are currently experiencing.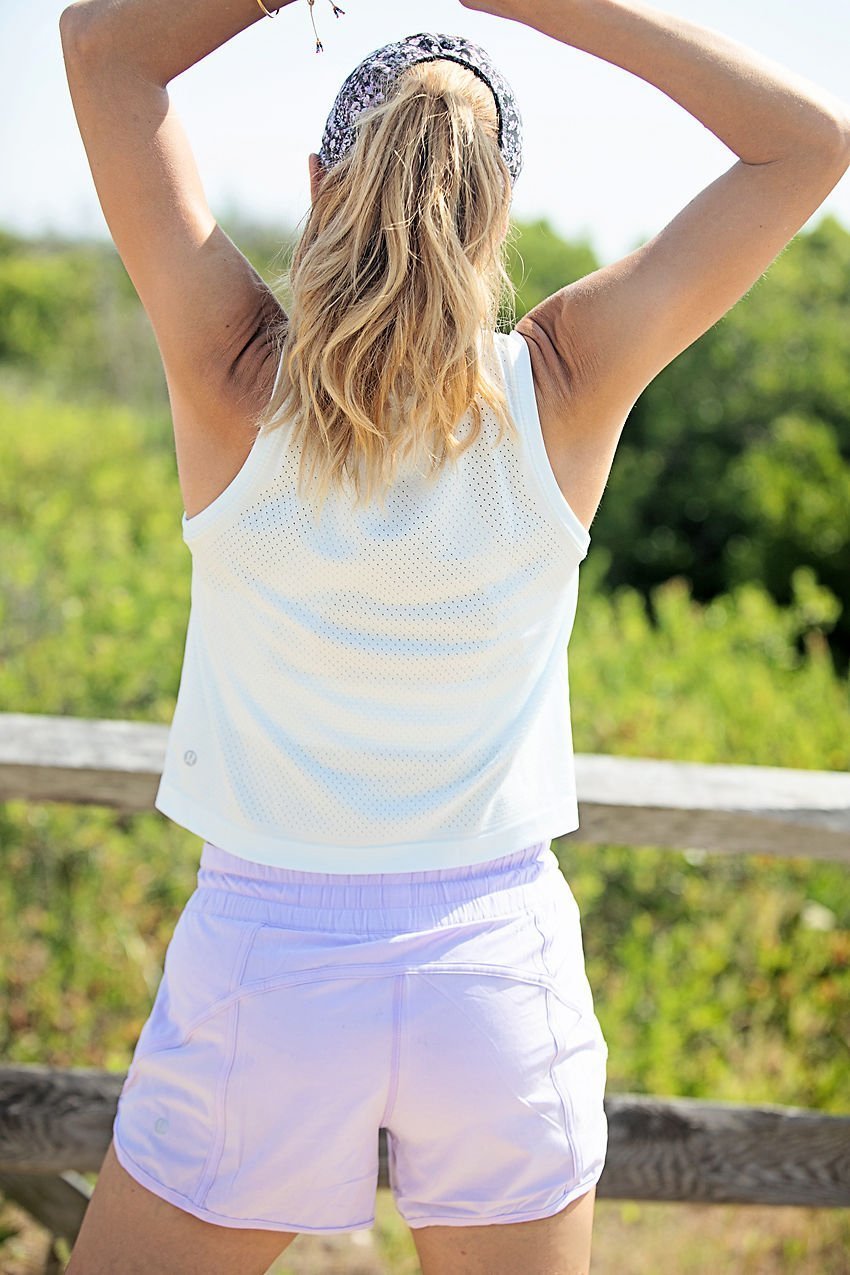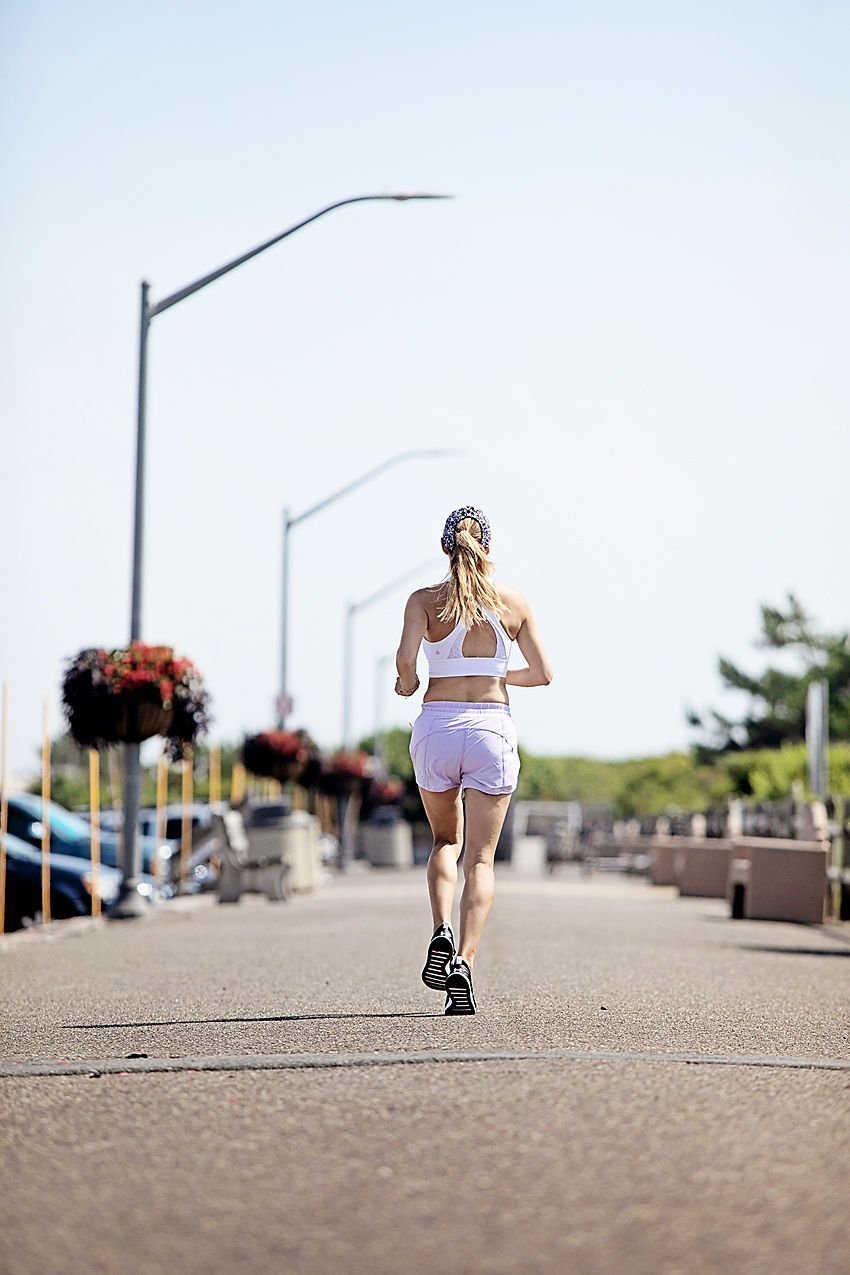 I also posted this hat on my Facebook feed the other day and so many of you wrote it in that it is your absolute favorite hat. The pony tail opening is extra large so you can wear your hair high or low, and it's super breathable. It's also floral, so hard to resist. Comes in solids too!
Throw on a muscle crop tank (yes, I like that it hits right at my waist band for extra ventilation) and their famous Ignite bra, and 3 miles all of a sudden doesn't feel so daunting.
And for the record, I've never finished a run and regretted it. Post-run feeling summed up below….
Wearing:
Shorts | Sports Bra | Tank | Hat | Water bottle
More Running Favorites from lululemon