Thank you to Liverpool Los Angeles and ShopStyle for sponsoring this post.
I'm hesitant to share this, because, well let's just agree that my blog photography has come a long way, but way back in 2014, I tried my very first pair of Liverpool Jeans. You can see the post here. Even back then when it was pretty much just my mom that followed me, I remember people going nuts over these jeans for good reason. Why, you ask? You guys – some of their styles are PULL-ON, which means no buttons and a little give. Perfect for date nights out that include cheeseburgers or that little thing called pregnancy (in the early stages) and most definitely postpartum (even 4 years later).
I took two styles with me on a recent trip to the beach and when it comes down to it, it's just one of those brands that you have to try. Liverpool was so excited to have me share their styles with you that they are offering Motherchic readers 25% off your first purchase with code: LINDSEY25.
Liverpool has also come a long way since I first discovered them. Although some styles have a visible panel, the pair I'm wearing you can hardly tell they are pull-on. They just look like your regular old jeans, but in reality are a pull-on/5-pocket hybrid.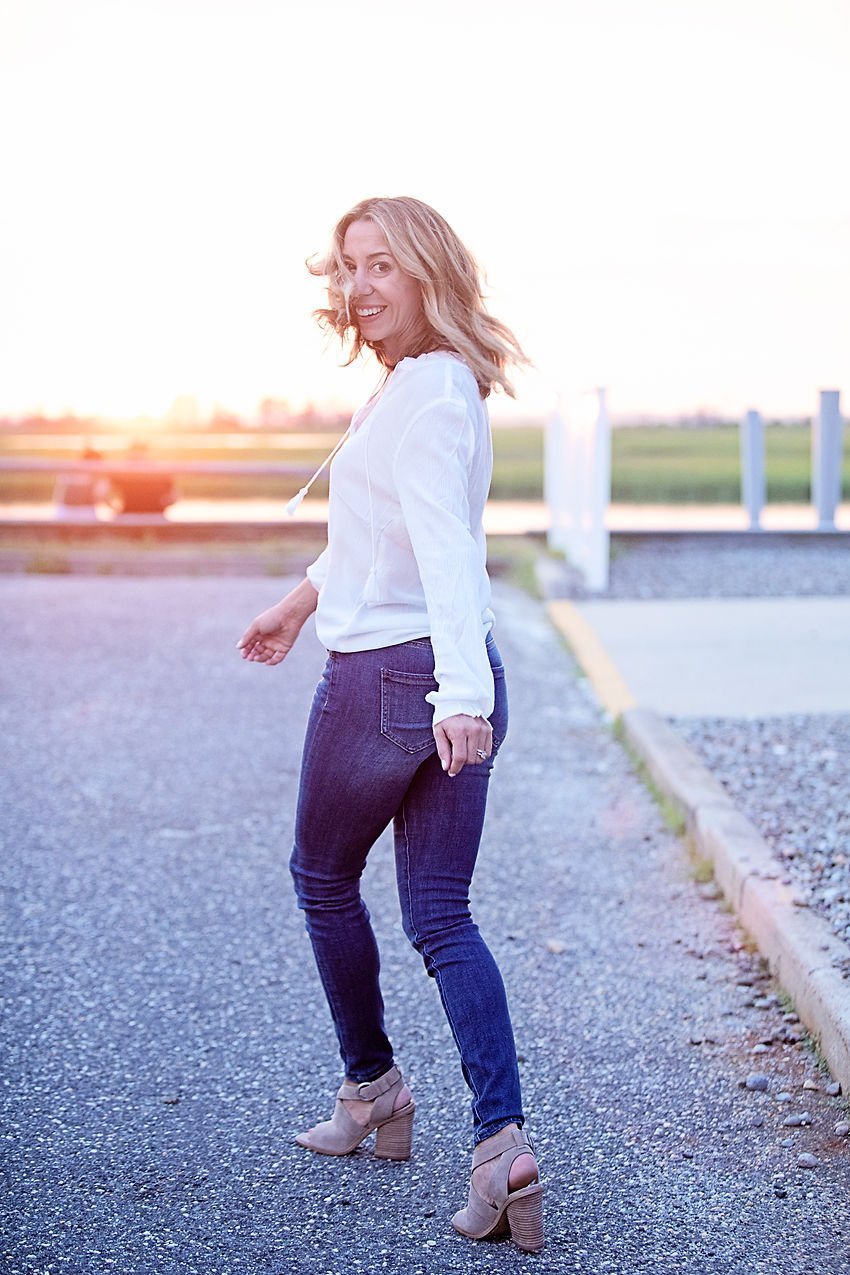 And the skirt is hands down one of the best denim skirts I've ever worn. I find denim skirts to be tricky because the front button always sticks out. Well, when you take the button away and make it a pull-on, problem solved! Liverpool is dedicated to selling products that have amazing fit and you really can't deny the comfort of this denim.
Wearing:
More Liverpool Pieces to try:
And tops….