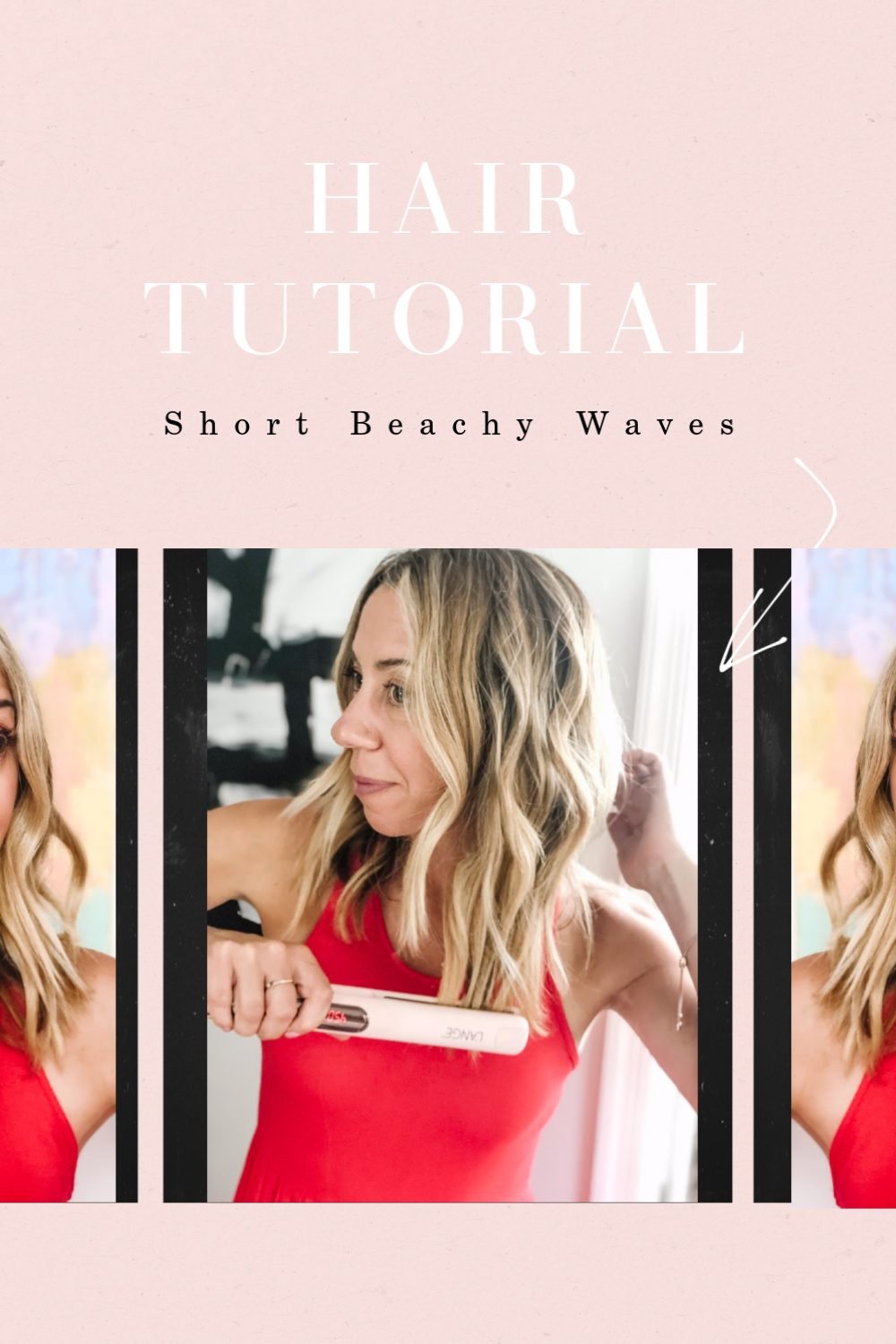 It's been almost a month since I gave my hair the big chop, chop and I can say with 100% confidence that I have zero regrets. This surprises me because I wasn't even thinking about cutting my hair, but when my stylist showed up at my office (yes, this service does exist – obsessed with Concihairge), she asked me what I was thinking for my hair. I'm not sure what came over me but I suddenly envisioned short beachy waves but I blurted out, "How about short and blonde?".
And, boom, an hour later I was short and blonde. Drying time has been cut in half and I'm loving this fresh, light look. I've been getting lots of questions about how I am styling my short beachy waves so I thought I post on this was warranted. Full tutorial below, but first, here are the products I am currently using.
Shower Products Used:
Shampoo/Conditioner (stocked up on these because of the sale happening now)
Weekly "Purple Shampoo" Treatment to enhance blonde and get rid of brassiness.
Weekly strengthening treatment
Styling Products Used:
I spray this leave-in product on wet hair before blow drying.
After blow drying I used the Rival Heat Shield before using any styling tools – (after you click the link, it is in the hair care section)
I use the Trois Chic flexible spray to set my hair after it's styled – (after you click the link, it is in the hair care section)
Styling Tools:
L'ange Lustre Titantium 32 mm wand (scroll down after you click the link to see this tool) I also use the 25 mm wand for a tighter curl at times.
Le Revé Straightener (scroll down after you click the link to see this tool)
Other Products I Use:
This dry shampoo
This dry conditioner (yes, it's a thing and great for dry ends!)
Sometimes I use this wave spray instead of hair spray.
Short Beachy Waves Tutorial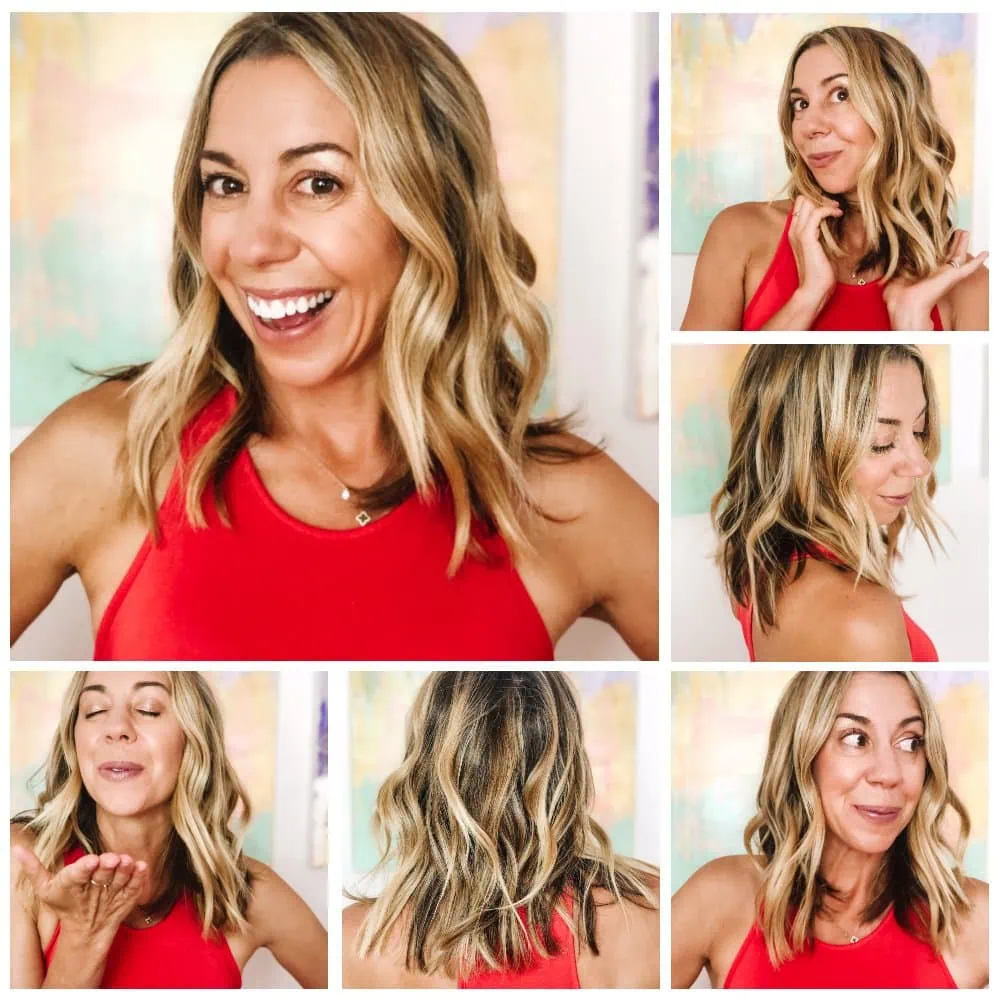 Step 1: Wash, condition and dry your hair. Apply a smoothing balm or leave-in treatment to damp hair, then blow dry.
Step 2: Section off hair and apply heat protectant.
Step 3: Wand it up. To achieve short beachy waves, I am still using my same curling wand at about 400 degrees, but the biggest difference is that I am not wrapping the bottom few inches. Point the wand downward, and place a 2 inch section of hair in front of the wand and wrap it one full time around the wand AWAY from your face. Hold for 10 seconds or so, then release.
Step 4: Repeat the process all around your head.
Step 5: Set hair with flexible spray, then run your fingers through your hair to tousle it up a bit.
Step 6: Use a straightener to flatten the ends for and edgier look.
And that's it! For the visual learners, here is a quick video!
Have longer hair? I have a tutorial for that too!